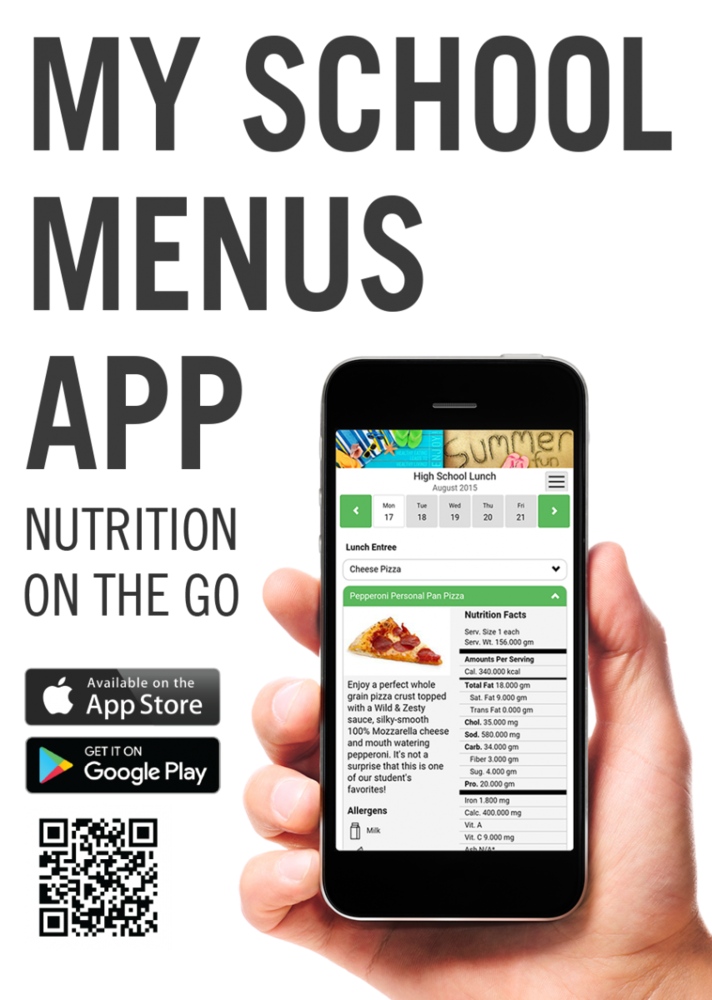 New School Menu Website/App
Lidia Villarreal
Wednesday, August 21, 2019
Nutritional Services has officially launched our new website for up-to-date menus for each site! There are two ways you can access the menus.
You can download the app in the Apple Store or Google Play Store.
http://cdn.myschoolmenus.com/instance/2056414/district/22.html
This link will take you to the menus as well. You will be able to access ALL menus at your site. This includes ASP menus. This link will provide you with the option to print the menus if you choose.
*If you have any questions or concerns, please let us know.
Thank you,
Nutritional Services