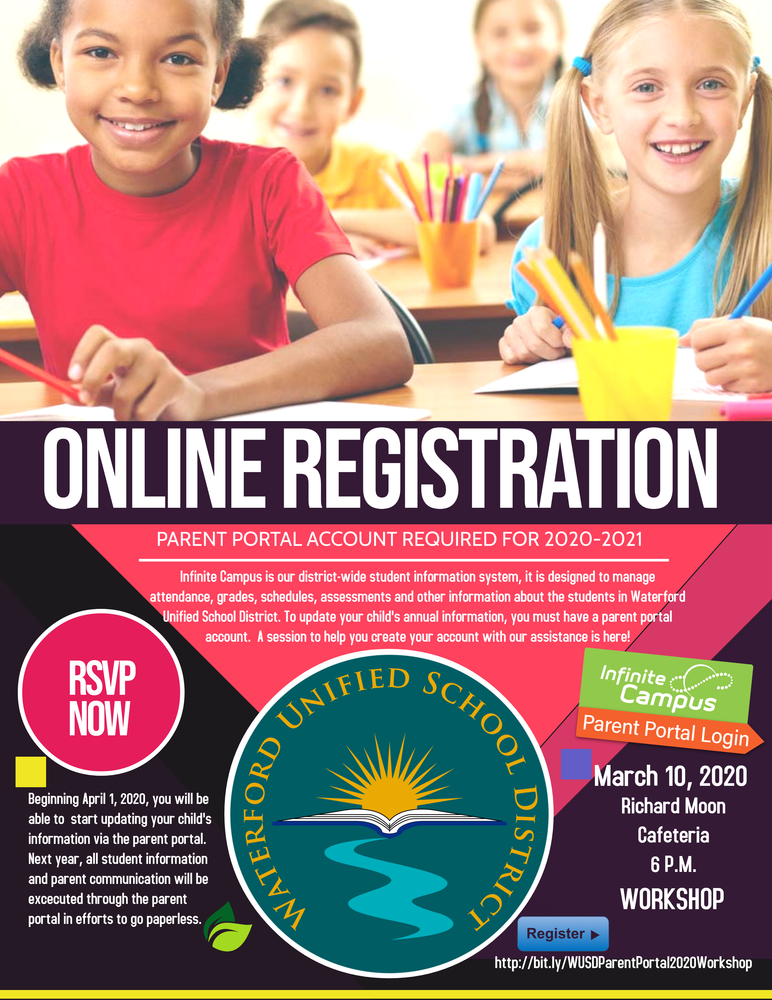 Parent Portal Workshop coming soon...
Mark Dressler
Monday, March 02, 2020
WUSD is going to online registration for the 2020-21 school year, and an Infinite Campus Parent Portal account will be required to complete registration. There will be a workshop on March 10th, 2020, at 6pm in the Moon School Cafeteria. The workshop will provide help in creating a Parent Portal Account.
Please visit the following link for more information - IC Parent Portal Workshop 3/10/2020