Hey Sentinel Students!
In-person classes start on Thursday & Friday, March 25th & 26th with cohort B.
Cohort A starts on Monday & Tuesday. March 29th & 30th.
Wednesdays will remain distance learning. No in-person classes on Wednesdays. Teacher office hours will be from 1:30 - 2:15.
Due to the new schedule, there will be a new bell schedule for the remainder of the school year. Students must wear masks while in classrooms, and temperatures will be taken upon students' arrival at school.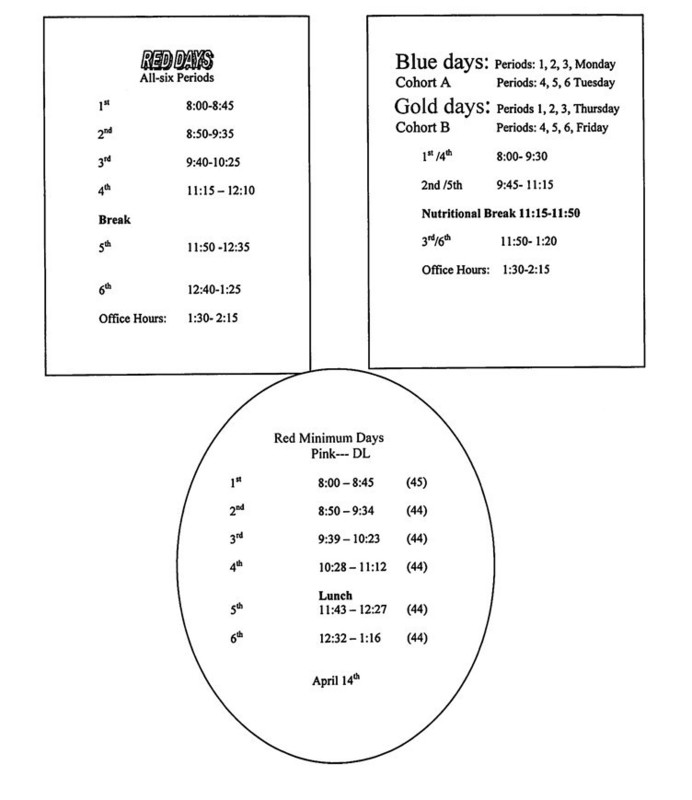 Please call the Sentinel office at 874-9017 if there are any questions regarding this schedule or the cohorts. A new 2021 calendar will be available soon.