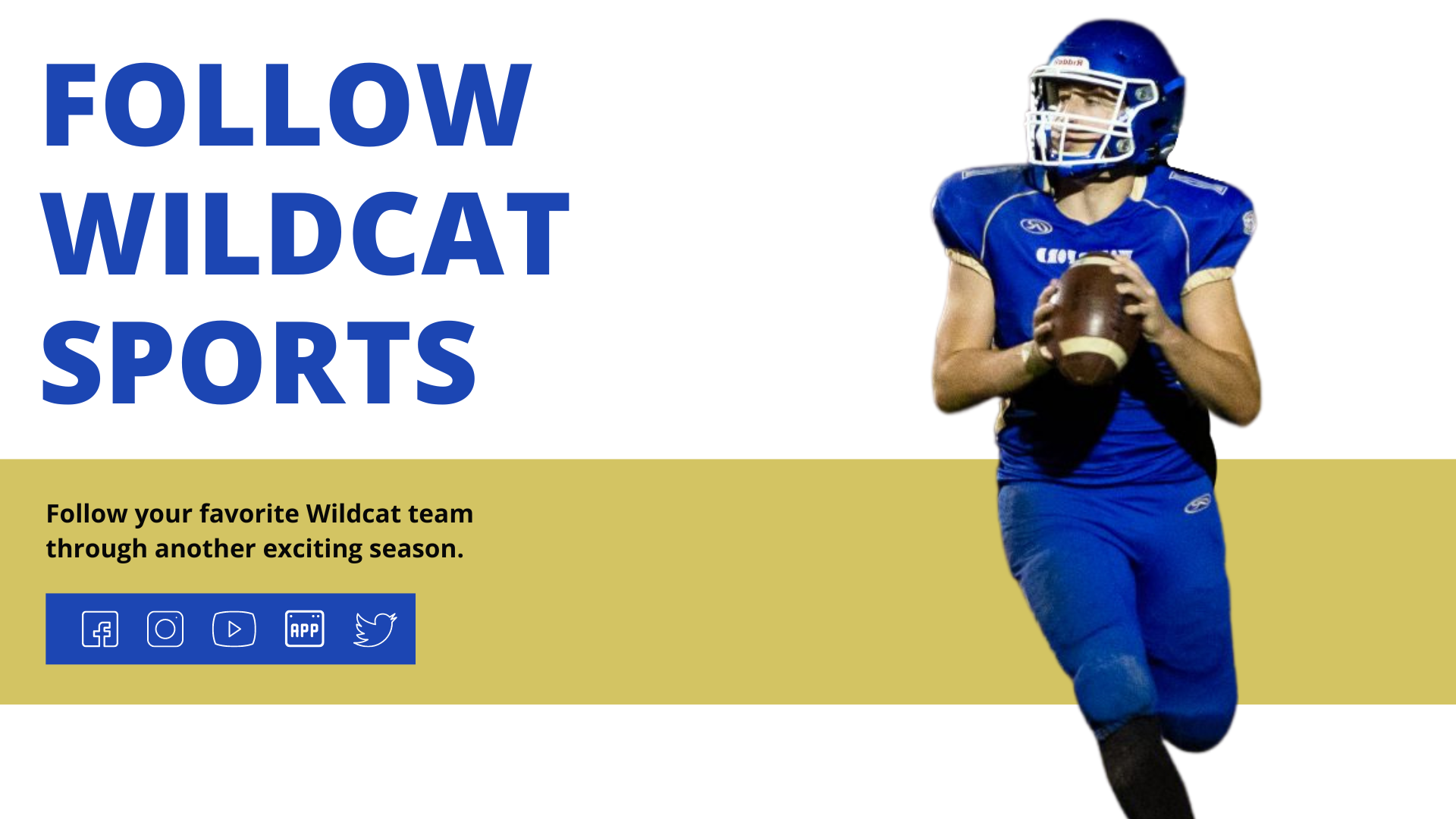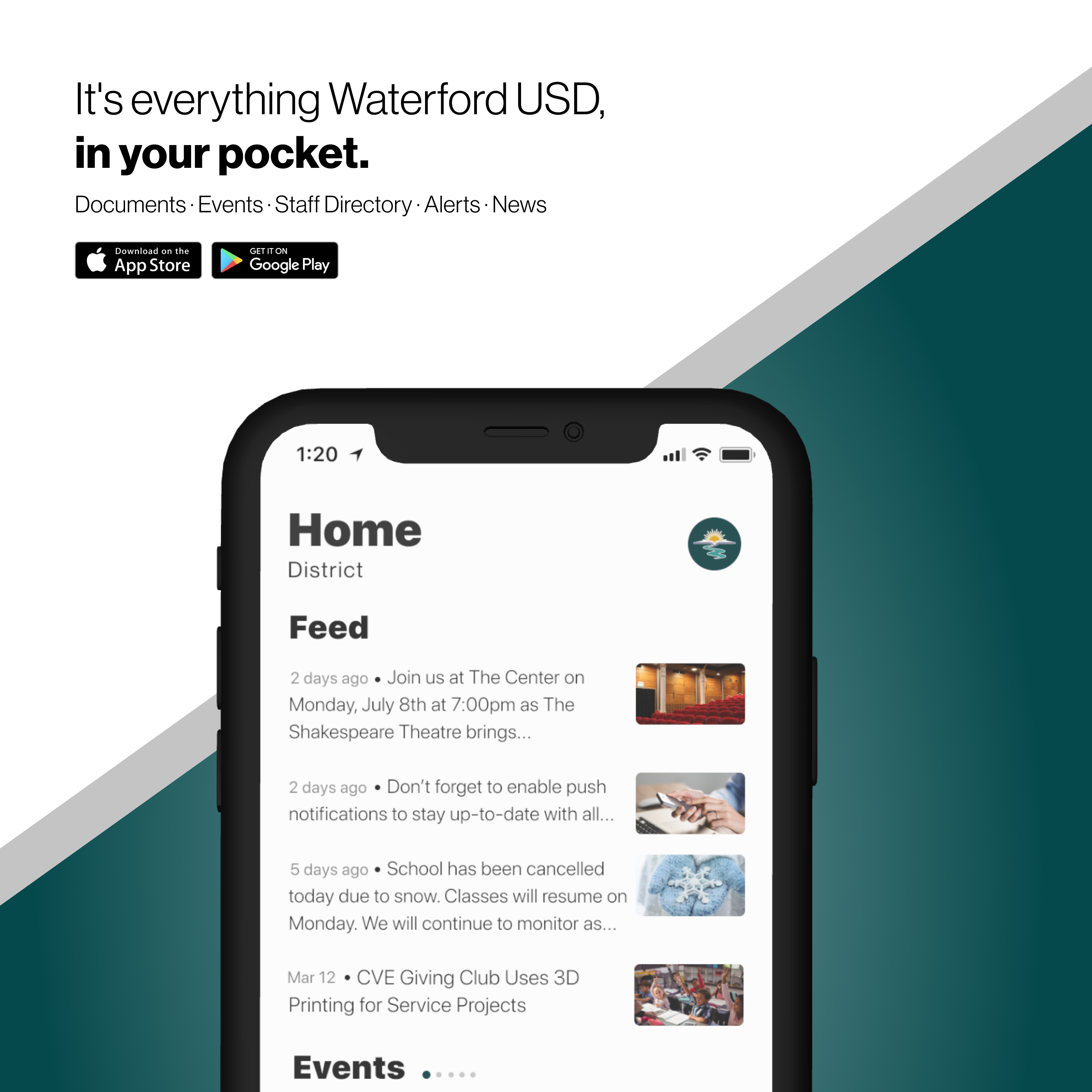 DISTRICT APP
MOBILE FRIENDLY WEBSITE ACCESS, INCLUDING UPCOMING EVENTS, A COACHES' LIST, GAMES & SCHEDULES, AND LIVE FEED NEWS.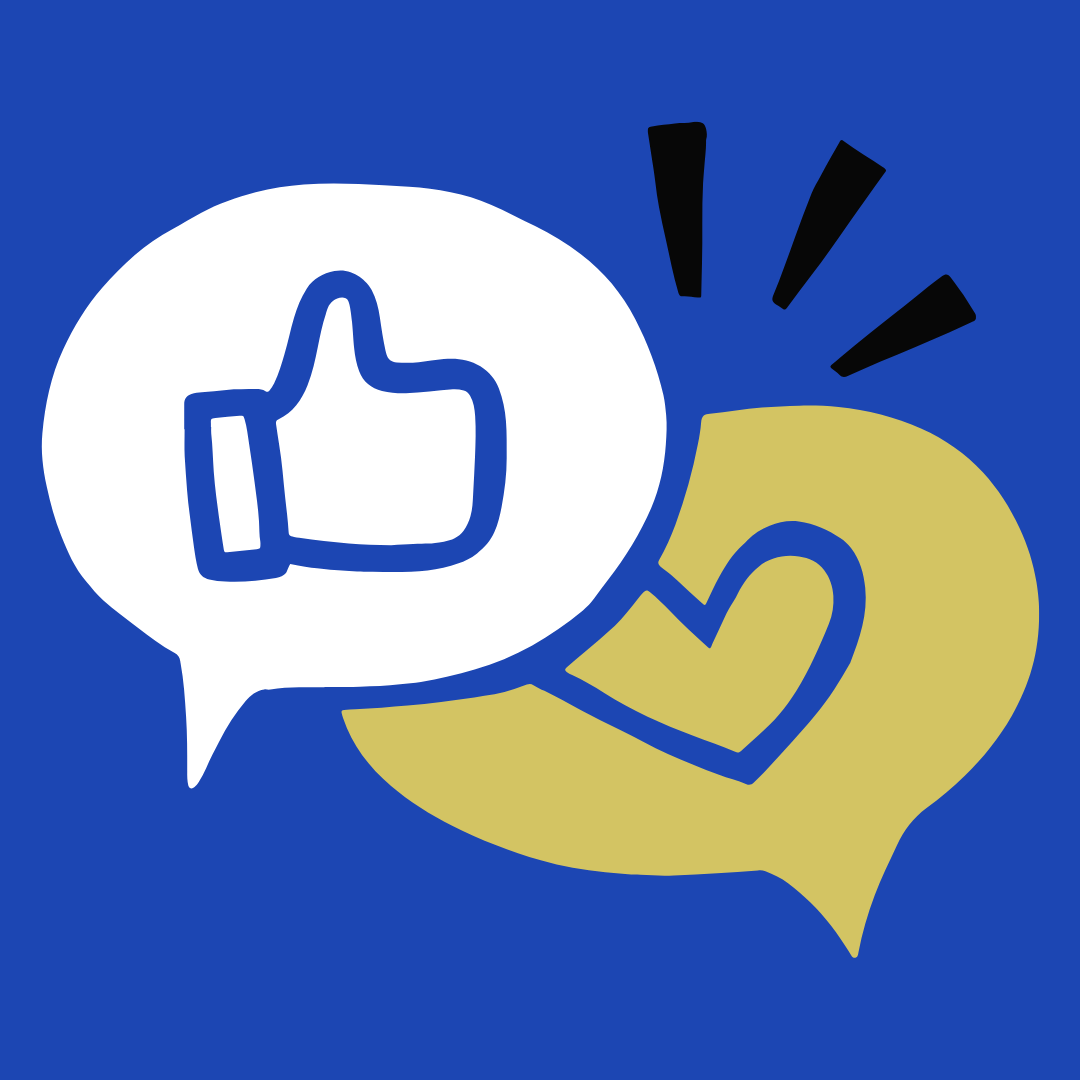 WILDCAT SPORTS SOCIAL MEDIA
REAL TIME NEWS, EVENT PICTURES, REMINDERS, AND MORE.
STAY CONNECTED TO WILDCATS SPORTS
Connecting and communicating with our community, athletes, and parents is important to Waterford High School. We currently offer two great options to stay informed about Wildcat Sports on while on the go - our district app and our Wildcat sports social media pages.
Announcements and flyers are also sent through Peachjar and Infinite Campus, and coaches will contact athletes and their guardians on an individual basis.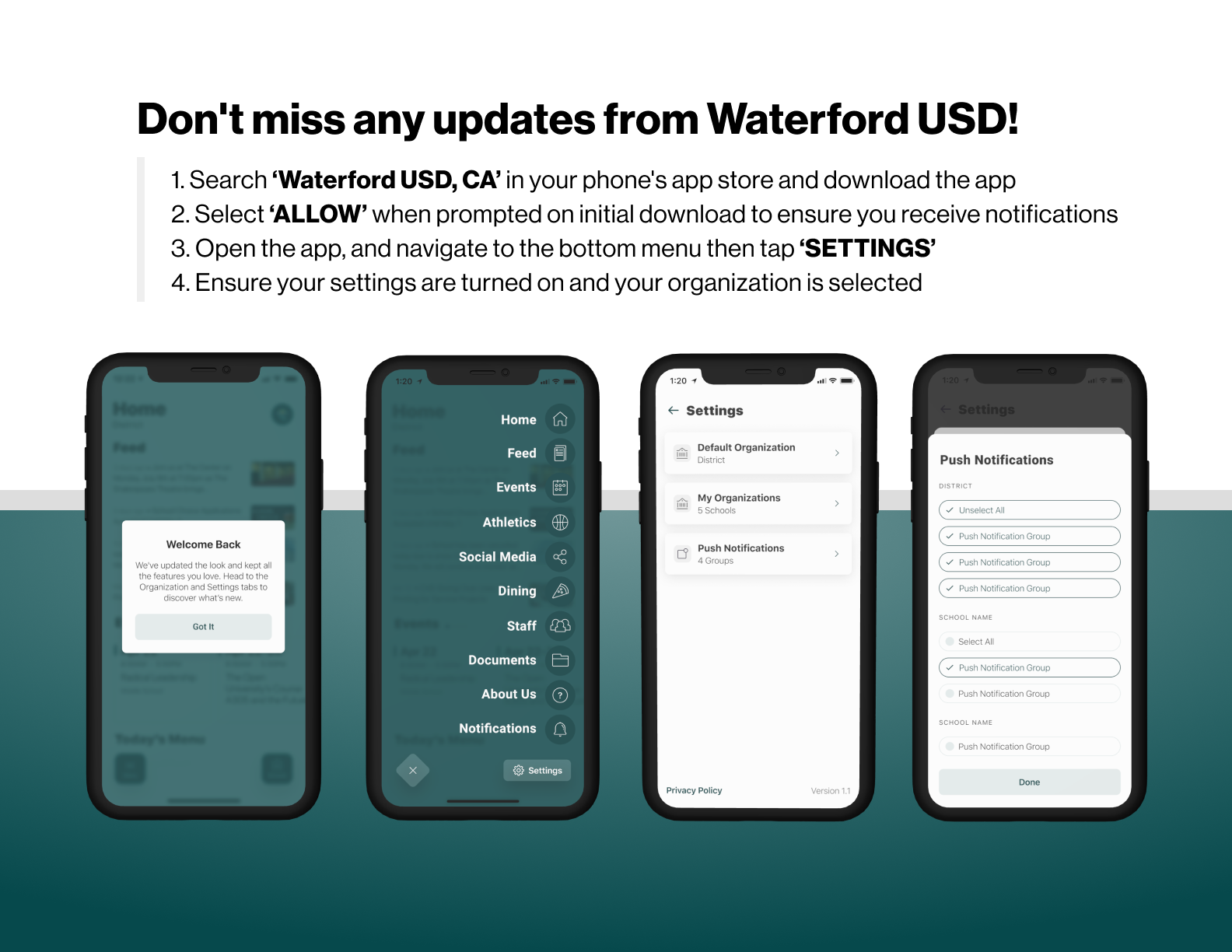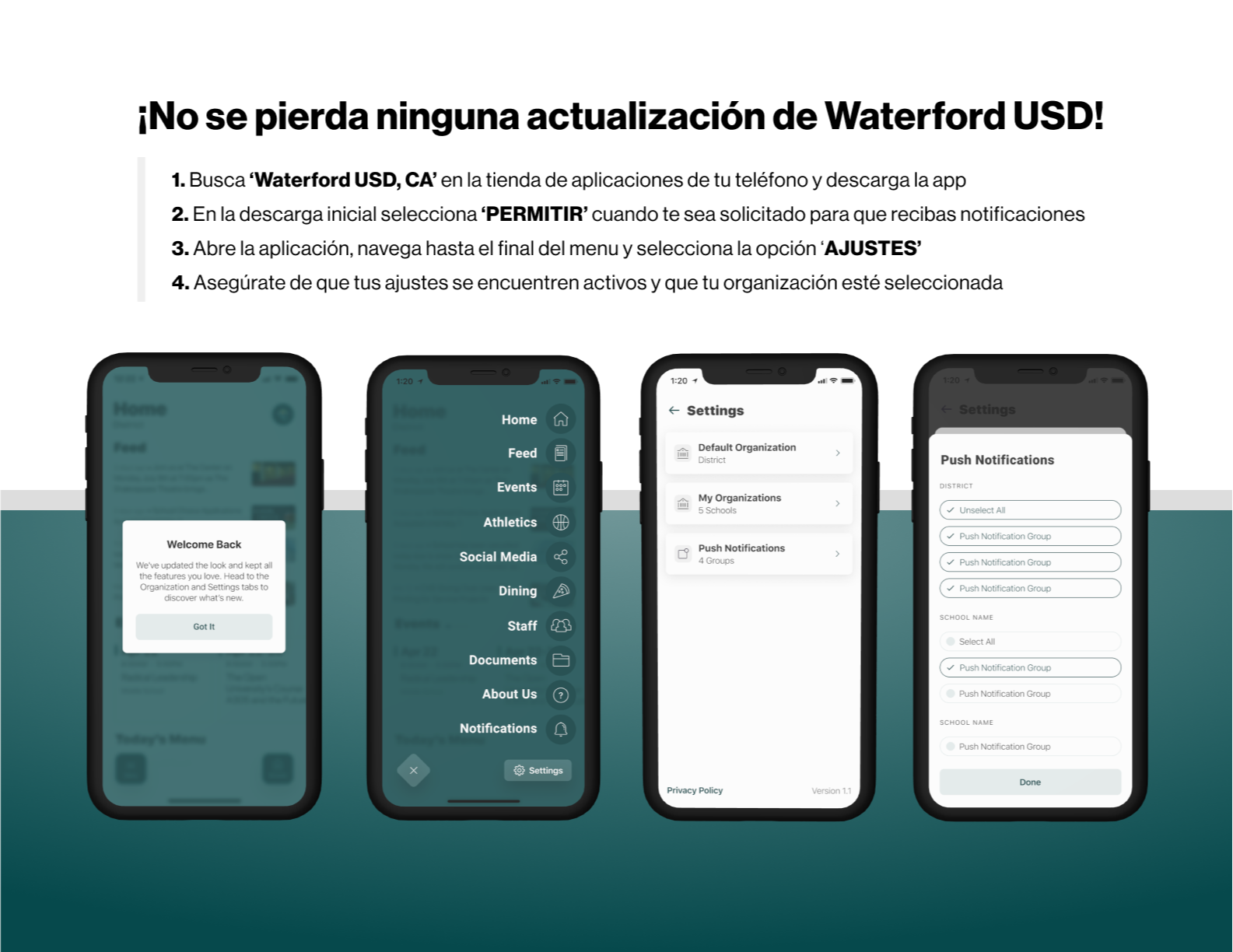 Waterford USD is launching a new mobile app to help students, parents, and community members know what is happening on campus from their phones. Most families use their phones as a primary means of communication, so we've created an app that is custom-built to your school for smartphones. On the app, your students, parents, and community can read the latest announcements, locate staff contact information, review upcoming events, and find important documents. The Waterford USD app is available to download free from the Apple App Store or the Google Play store.
Three Main Benefits:
1. Stay up-to-date with school announcements
2. Learn about upcoming events
3. Access needed contact information quickly
Personalization:
Our app allows you to customize your preferences to select which school sites you want to see news and information from. When you open the App, navigate to the bottom of the menu and select "settings" to personalize which schools you receive information from.
Notifications:
Follow the directions (left) to ensure that you have notifications turned ON for the district and your preferred school site(s). We send important announcements and safety updates by push notification through the app, so we encourage families to adjust your settings to receive notifications.