Each student-athlete, and their parent/guardian, is required to complete the an athletic eligibility form and a physical form prior to any participation in team tryouts, conditioning, practice or competition.The student-athlete is to receive a physical clearance from a recognized physician (physicals conducted by a chiropractor are no longer accepted), and each family must provide proof of insurance, including the 1) compay, 2) policy number, and 3) contact information. If insurance is not available through the family's work or individual coverage, it may be purchased from Myers-Stevens Student Accident Insurance. The packet is good for one calendar year from the date the physical is received, and must be renewed yearly for continued participation.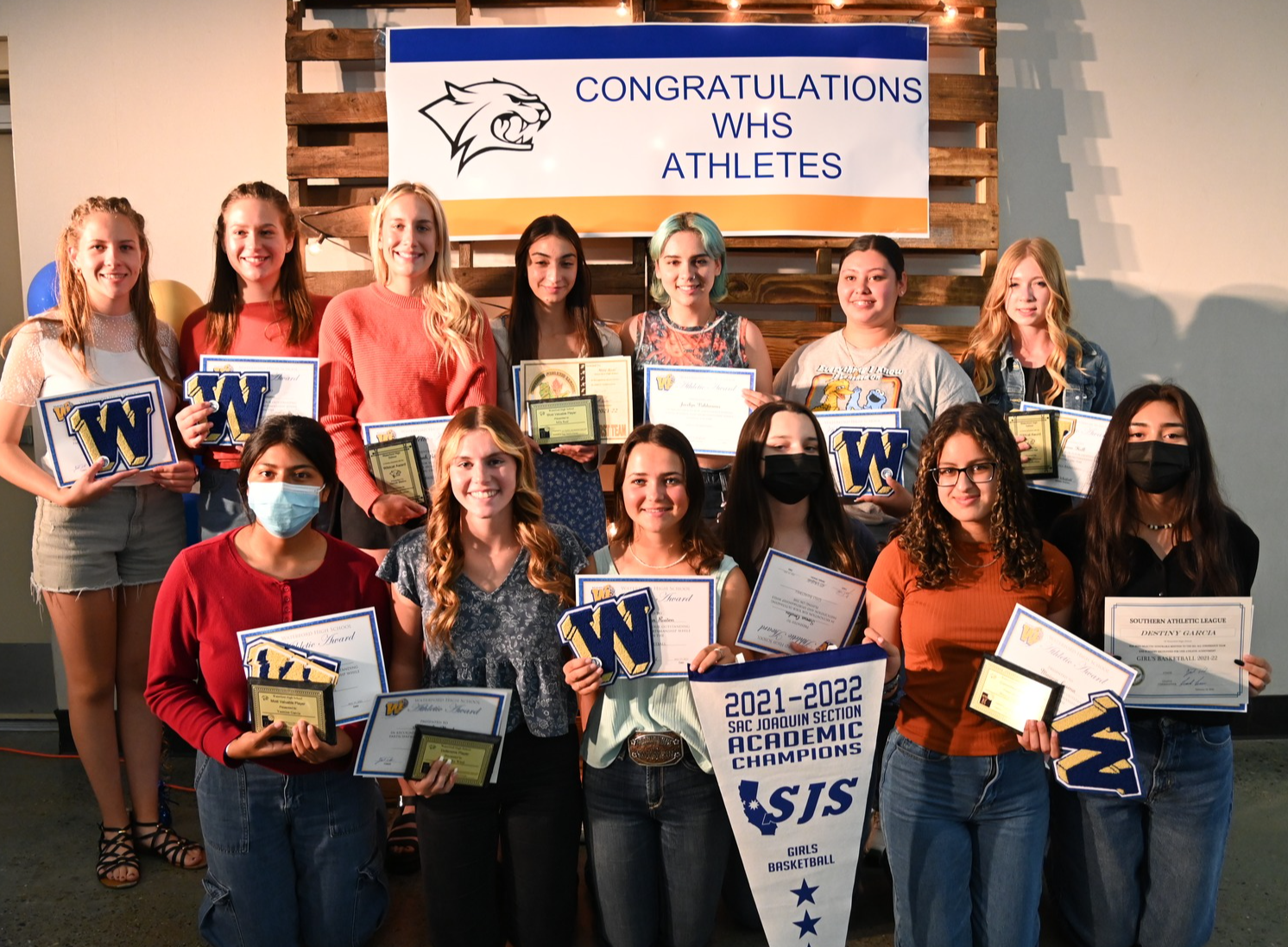 ACADEMIC CHAMPIONS
2021-22 SAC JOAQUIN SECTION
GIRLS' BASKETBALL
Students at WHS are encouraged to remember that participating in school athletic programs is voluntary and being a part of a team is a privilege that each student must earn. When a student chooses to become part of an athletic program, they recognize that practices and games will take time out of each day from their studies. By participating in athletics at WHS, students realize that they are student athletes. Their academics are the first priority and athletics come second. Maintaining academic eligibility is the responsibility of each student athlete here at our school.
Eligibility to participate in any sport is based on a 2.0 Grade Point Average (GPA).