Length of Course: Year *Prerequisite This course provides specialized development of the treble voice and performance opportunities in traditional treble voice literature. The student gains greater proficiency in independent part singing, artistic interpretation, musical understanding, and solo performance. This is a performing group and attendance at all concerts is required. The student can be recommended for membership in a more advanced vocal ensemble upon demonstration of satisfactory proficiency. Course can be taken more than once for credit.
*Teacher approval
The concert band is the entry level band at the high school. This ensemble is usually comprised of 9th-10th grade students and older or advanced students playing on secondary instruments. This class is important because all of the major fundamentals used in the high school instrumental program are taught and reinforced in this band. This class offers musicians the opportunity to improve themselves and enjoy a quality musical education.
Length of Course: Year *Prerequisite This course is for the student who has attained intermediate proficiency on his/her instrument. Music of increasing difficulty is presented with instruction designed to increase the range, flexibility, endurance, tone quality, and artistic interpretation of the student. The group performs at school and community events, including but not limited to, concerts, parades, field shows, assemblies, football games and festivals. It is strongly advised that band students enroll in "Marching Band" which provides P.E. credit. Attendance at extra rehearsals outside the regular class and all performances is required. Course can be taken more than once for credit.
Length of Course: Year *Prerequisite
This course is designed to give all string players (violin, viola, cello, bass) a well-rounded music education which includes string pedagogy and string orchestra repertoire in the spring. This group performs at school and community events, including, but not limited to, concerts, assemblies, and festivals.
Orchestra winds and percussion are selected by the director from one of the school bands for the spring Full Orchestra. Attendance at extra rehearsals and all performances will be required. Course can be taken more than once for credit.
*Teacher approval
The Linden Eagles Marching Band is comprised of 8th-12th grade students. Color guard, Drumline, Front Ensemble and Winds are the primary sections of the marching band. You do not need to be enrolled in a band in order to participate in the color guard.

The LEMB performs at a very high level with a high demand physically, mentally and emotionally. Students are expected to be at all rehearsals and to hold themselves to the highest standards musically and academically. The music and drill are both custom arranged and the students have the opportunity to work with high quality instructors within their sections. Many of our students have participated in Drum Corps International after participating in this program!
Length of Course: Semester *Prerequisite
Known as the Black and Gold Brigade, each Fall semester the marching band presents an intense, choreographed musical experience staged on a football field. Woodwind, brass, and percussion instruments supported by dance and movement using flags and other props are used to create a theatre-like production in the stadium. Students perform at all home football games, select away games, and parades, as well as pep rallies, boys' and girls' basketball games, and other community events. The musical athleticism of marching band students is equal to those achieved by varsity athletes. They perform, compete, and are adjudicated in state, regional, and national events through the Southern California Judges Association (SCJA), Southern California School and Band Association (SCSBOA), the Western Band Association (WBA), and Bands of America (BOA). Marching Band rehearses after school and on weekends,learning the value of excellence, while developing life skills including organization, discipline, teamwork, and leadership. Through Marching Band students create friendships, talents, and standards of excellence, while fostering an environment in which they can grow, laugh, learn, and meet challenges as a group.
Physical fitness skills are emphasized, and this course receives P. E. credit. Course may be taken more than once for credit.
*Students are strongly recommended to enroll in Concert Band, Wind Ensemble, or String Ensemble concurrently.
2022 Music All-Star Award Recipients
Our musical all-star award recognizes students who have work exceptionally hard over the course of the year, and made great progress in their musical education as a result.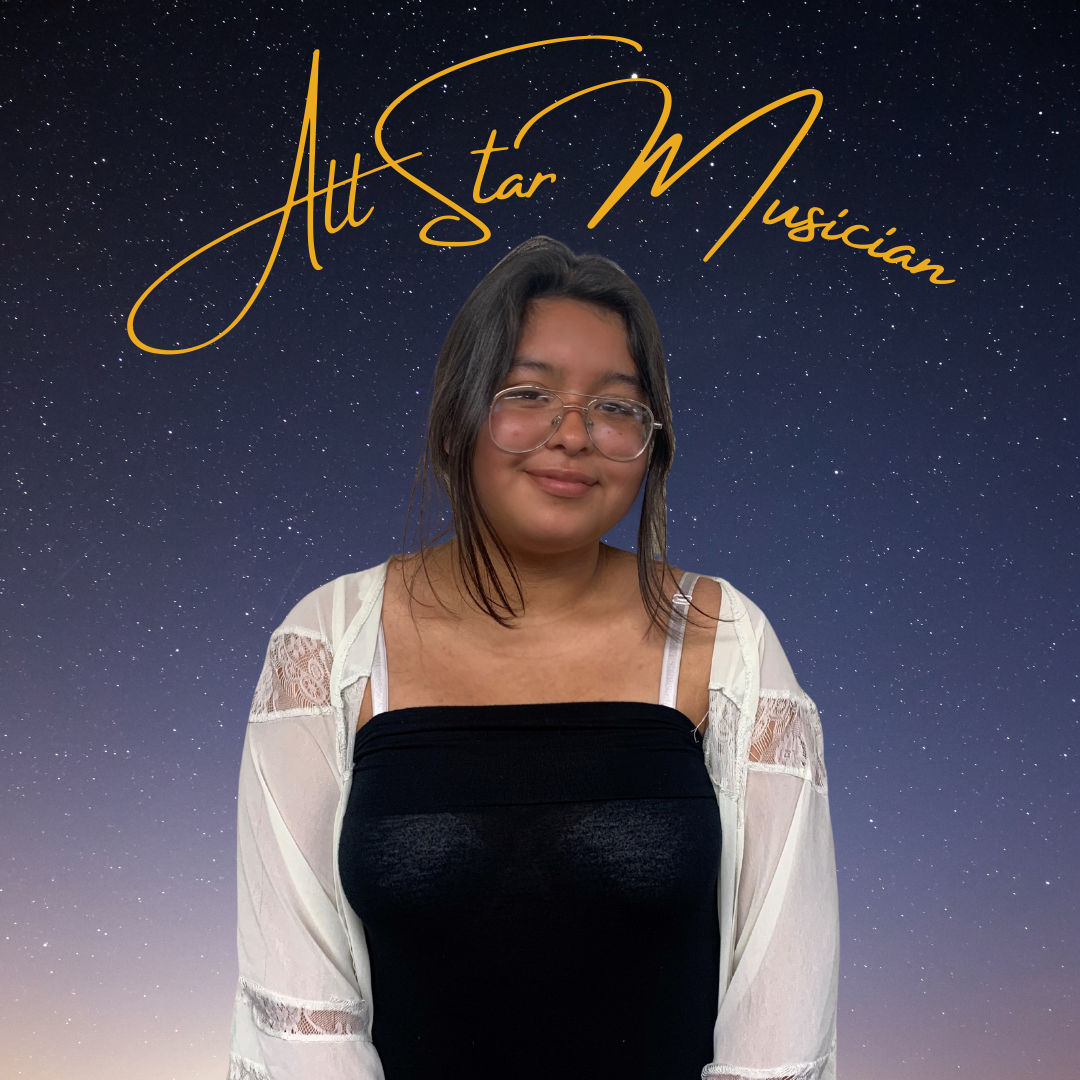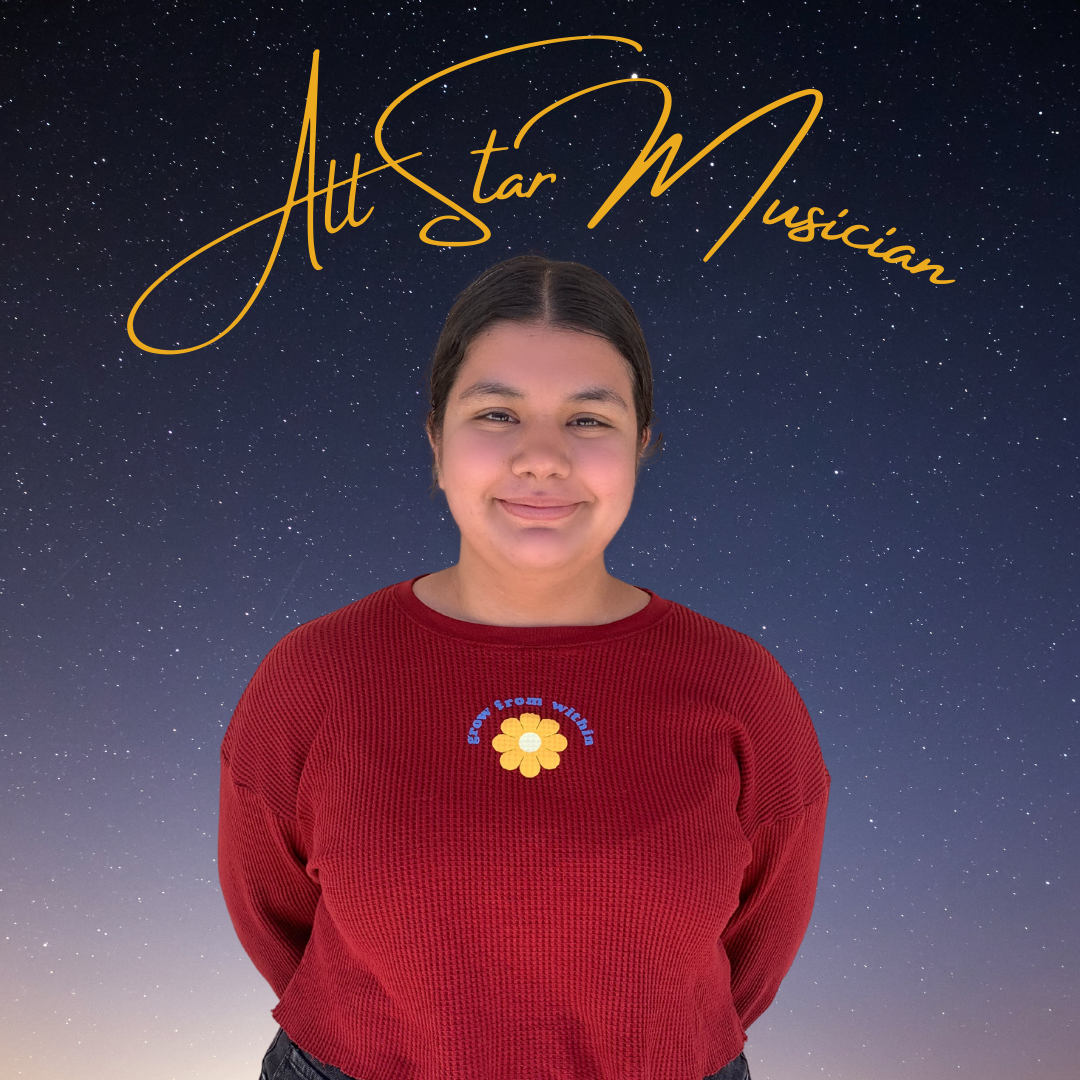 "I really like that music is very international, and that it's a way anyone can communicate with each other. "
"My favorite part about music class is the teamwork, and the sense that we can all make something by working together."
"My favorite part of music class is how much our music teacher encourages us to do better. We honestly feel like she cares a lot about wanting to do better. She makes it fun."