REMINDER! Summer academy starts tomorrow morning at 8am.

Parents and Guardians, We are currently experiencing problems with our phone server, and incoming phone calls are not getting through. We are working with our phone provider on a solution as quickly as possible. In the meantime, if you have an urgent matter and need to reach a school site, please call 1-209-874-2200. Thank you for your patience. Padres y tutores, Actualmente estamos experimentando problemas con nuestro servidor telefónico, y las llamadas telefónicas entrantes no se reciben. Estamos trabajando con nuestro proveedor de telefonía para encontrar una solución lo más rápido posible. Mientras tanto, si tiene un asunto urgente y necesita comunicarse con una escuela, llame al 1-209-874-2200. Gracias por su paciencia.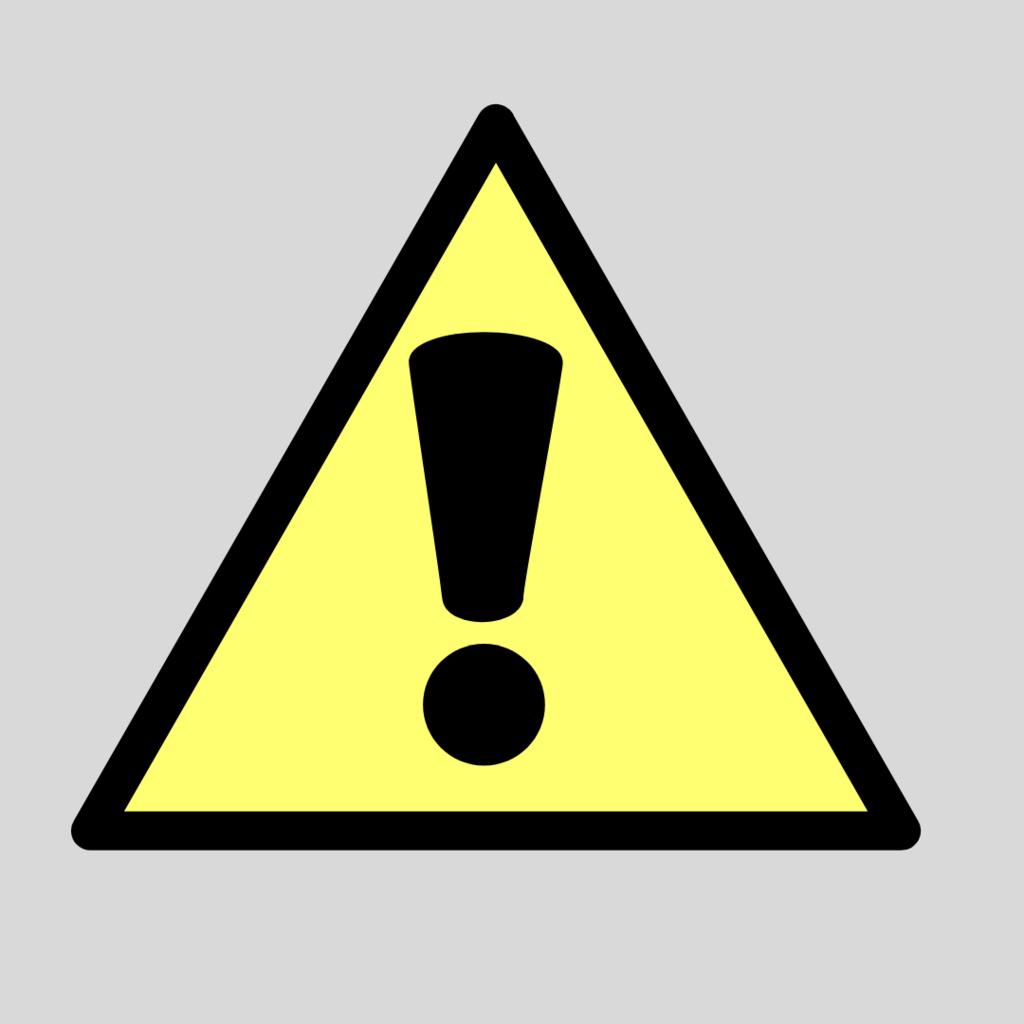 It's time to sign up for SCIENCE CAMP! 🔬 REGISTRATION DEADLINE IS MARCH 24. Science Camp is offered by the WUSD Expanded Learning Program for ALL TK-6th grade students from April 10-14th. Please watch for a paper application in the US Mail, or pick one up at ELOP sign-outs. Questions? Need an application? Email
info@waterford.k12.ca.us
or call 209-874-1809.

YOU'RE INVITED! Join district administrators tonight for a FREE DINNER and brief presentation about the status of Waterford Unified School District, our challenges and successes, and our goals for students. 6-7:30pm, Jr High Gym, 12916 Bentley St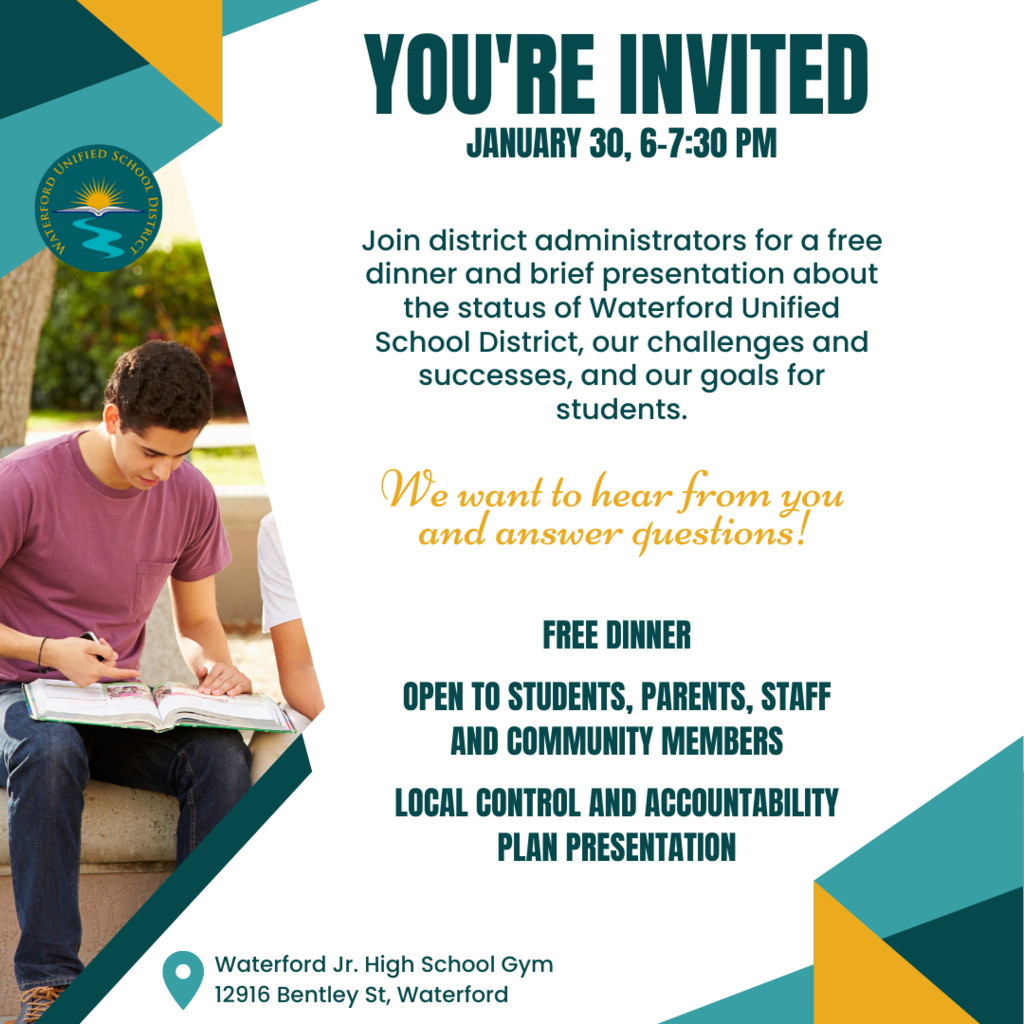 Our #Bobcats have been practicing kindness all week! Today the school nurses received these beautiful pictures in celebration of #TheGreatKindnessChallenge.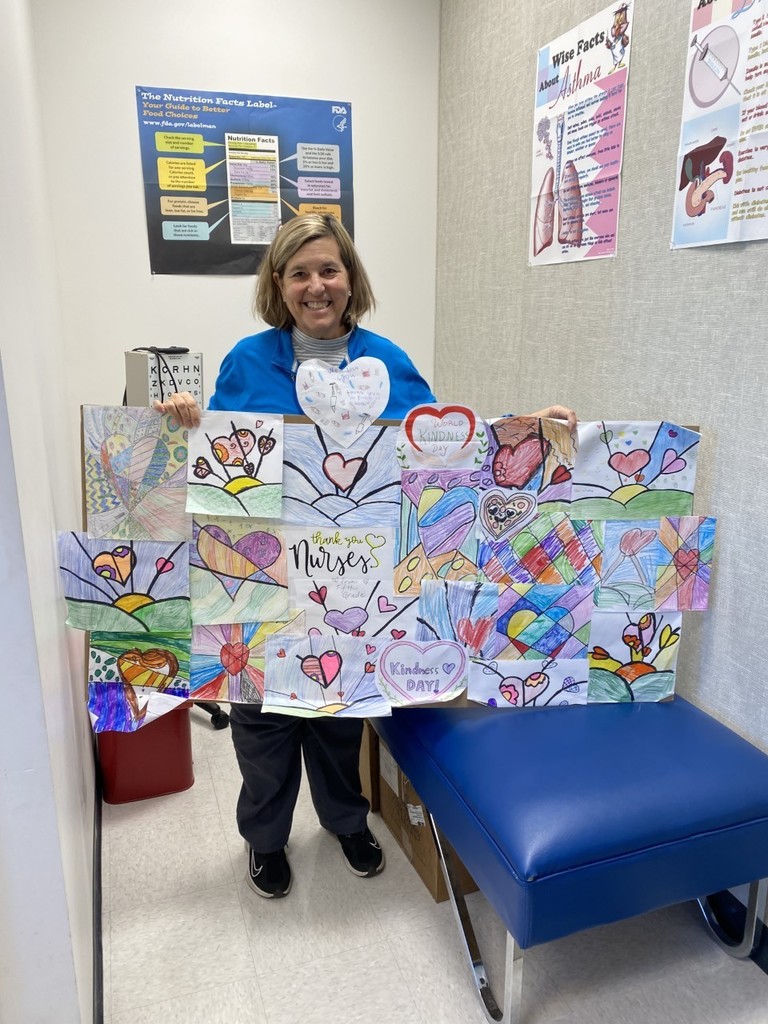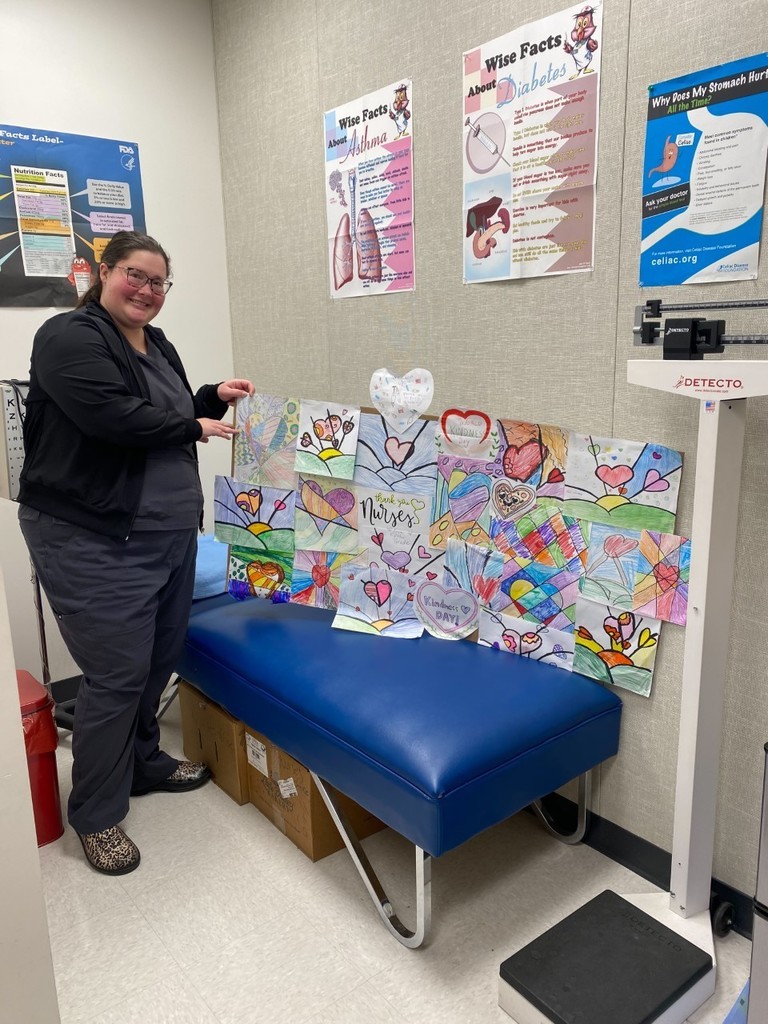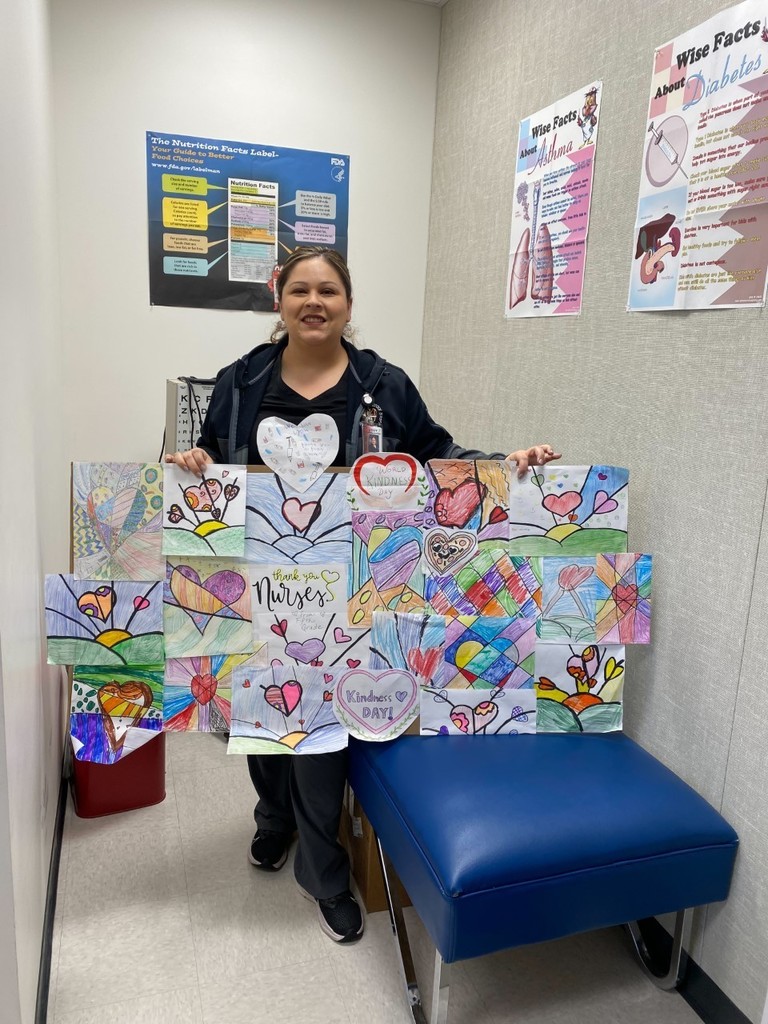 Expanded Learning Program director, Jenn Parman, received the Christmas Parade award plaque on behalf of the ELOP department at the January 19th City of Waterford Council Meeting. Congratulations once again, Ms. Parman and staff, for a amazing parade entry!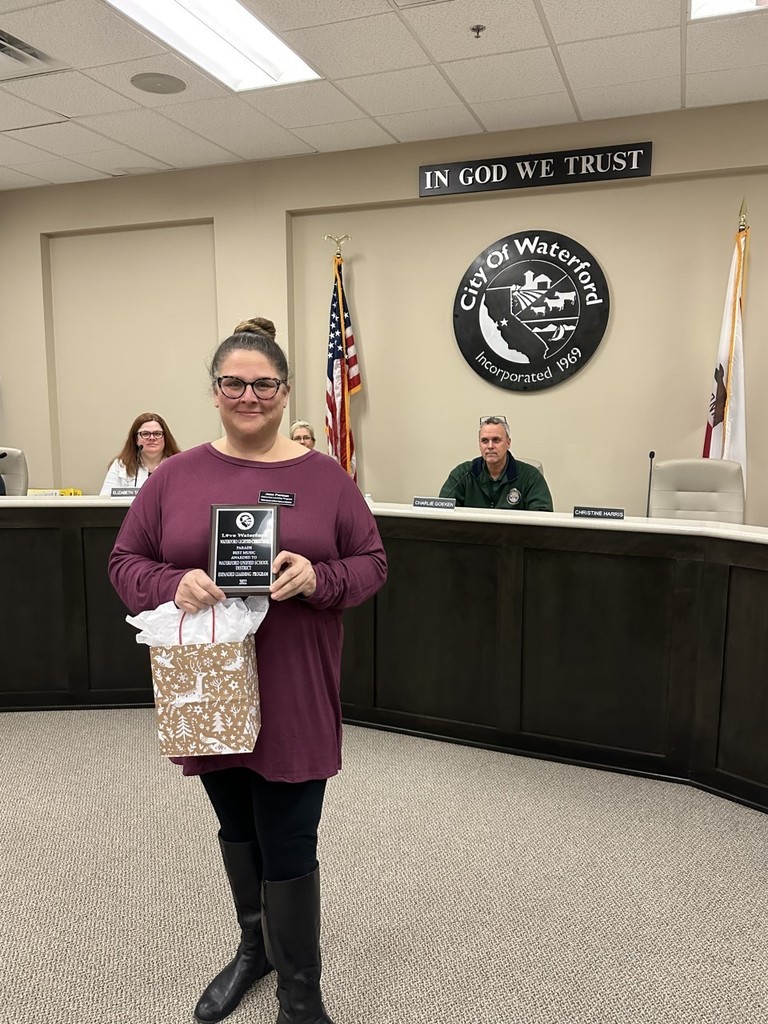 Students in the Expanded Learning Program have been having a WILD time after school through the Cruzin Critters presentations. During these education presentations, students learn about a variety of wildlife, and get to pet and handle many exotic animals.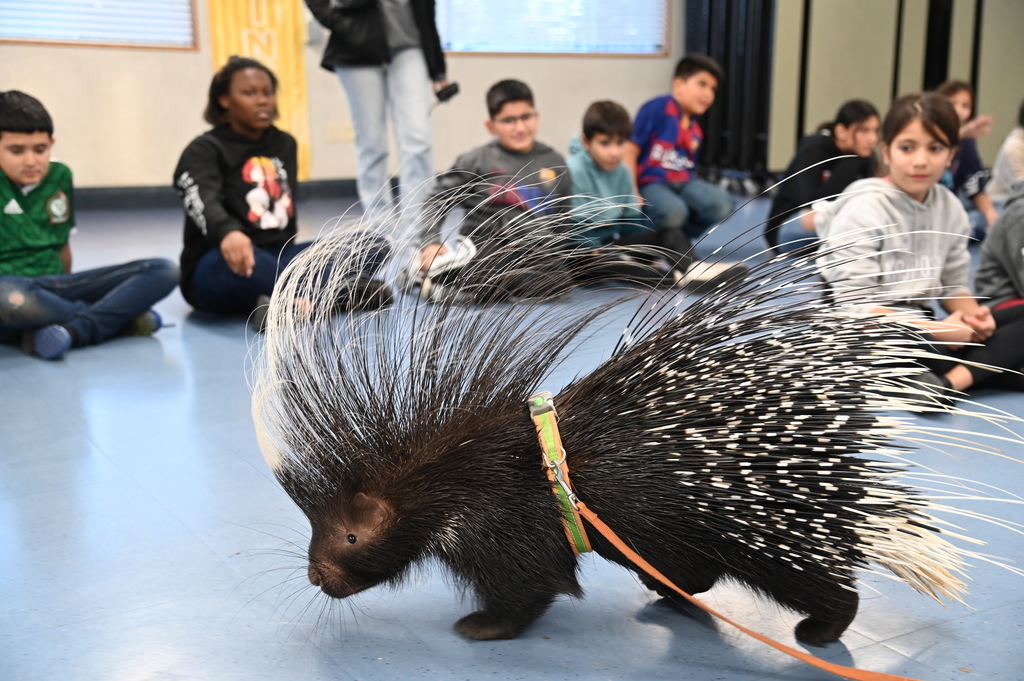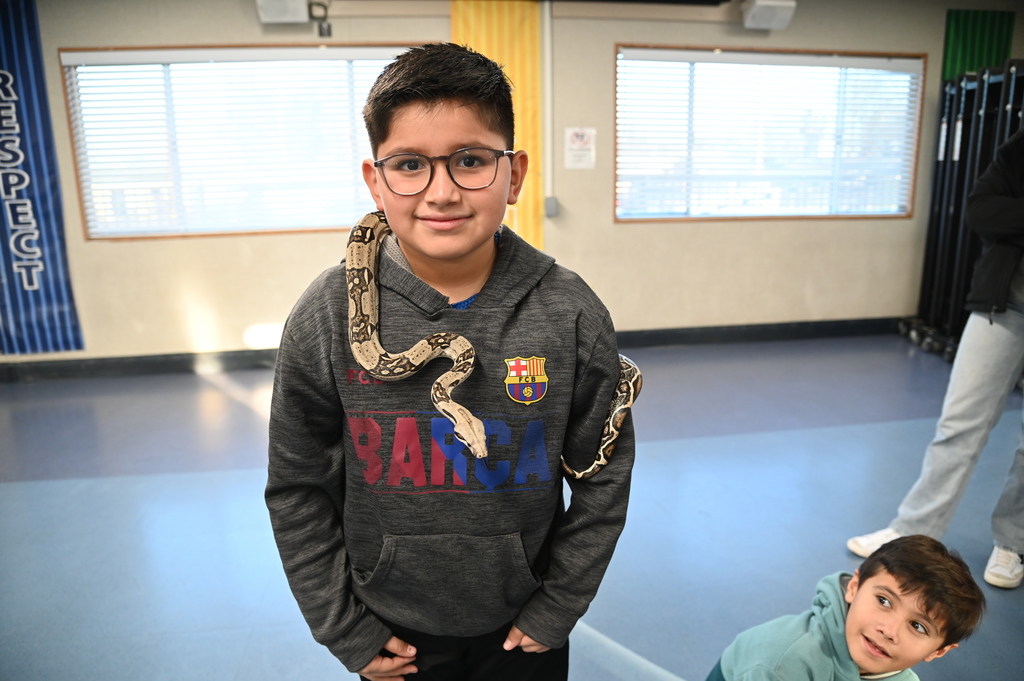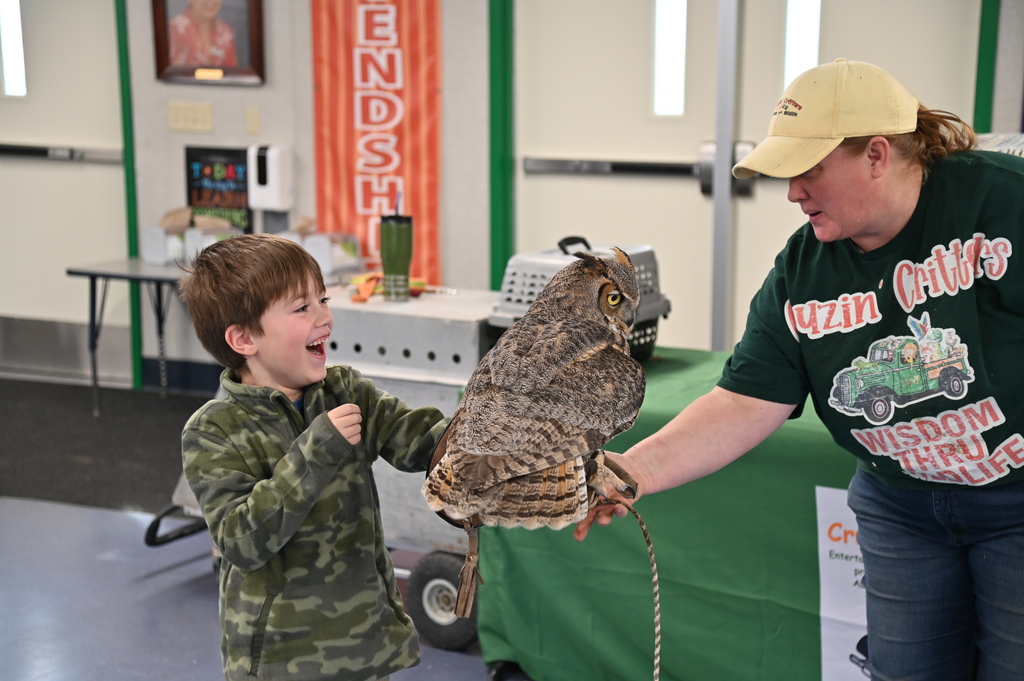 We hope you all had a restful winter break. The weather has not significantly affected our campuses, and all students can return to school as planned tomorrow, January 11th. We look forward to seeing you soon.

Congratulations to the WUSD Expanded Learning Program for winning "Best Music" in the Christmas Parade. Their entry included dual trailers. One carried The Grinch on top of his mountain home, and the larger trailer carried the residents of "Whoville," including the mayor, Cindy Lou Who, and dozens of Whoville children (the students). The judges loved their globe covered in artwork from their students - a nod to our theme for the year - but it was all the children of Whoville singing Christmas songs along the route that won them their category.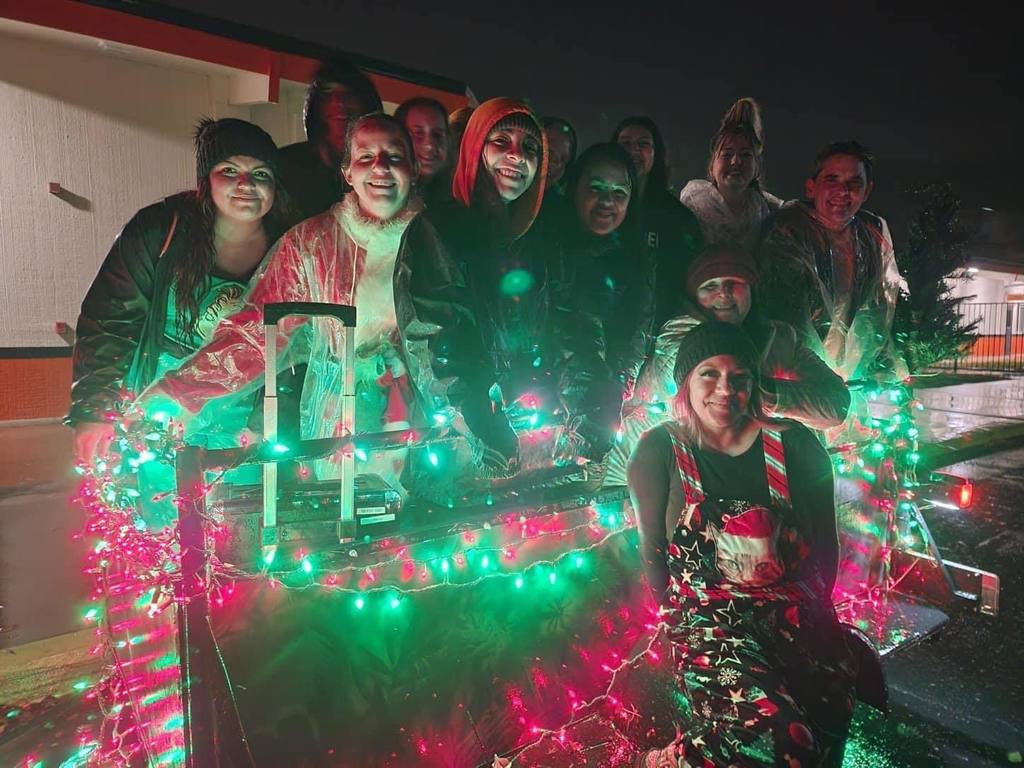 Love Waterford will be working with Waterford High School to distribute 125 family meals for Christmas. Families in need can come to the WHS parking lot on December 23 from 3-4:30 to pick up groceries for their families. Meals are distributed first come-first served, drive-through style.

Tony Hoffman is one of the most famous and respected speakers in our nation on the topics of mental health and opioid use, and he is coming to Waterford High School this monday, November 14th, to tell his story to our community - "From Prison to the Olympics." Don't miss out on this incredible opportunity. Reserve your free tickets today by visiting our website (Waterford.k12.ca.us). Your registration enters you into prize drawings for a chance to win a 65" TV, gift baskets, gift cards, and more. Free childcare is available for ages 4-12. Doors open at 5:30pm and the presentation starts at 6pm. See you soon!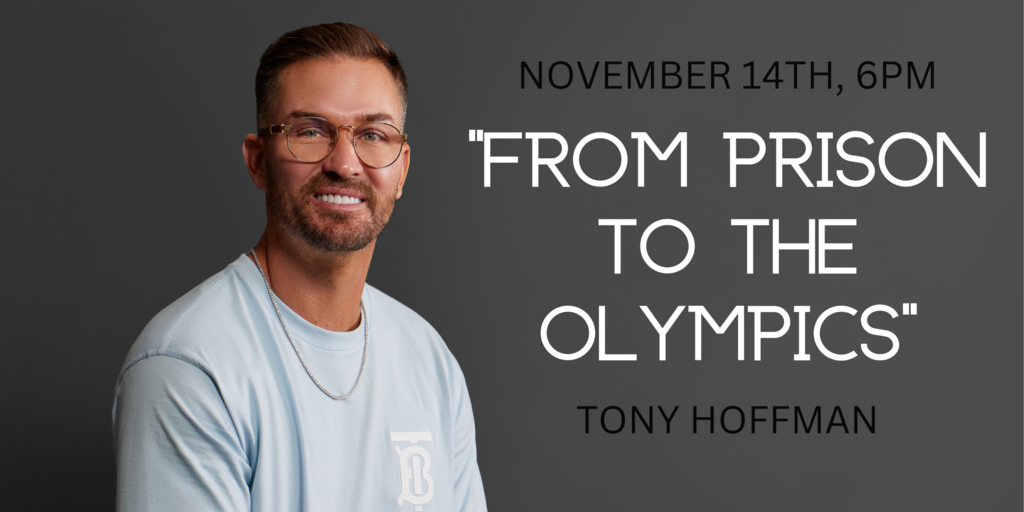 The Homecoming Parade departs the High School at 1:15 today! Grab your spot on the parade route to see the amazing floats the students have built. The Wildcat Homecoming football game is tonight: JV starts at 5PM, Varsity at 7:15pm. The Homecoming king and queen will be announced during the varsity game's halftime show.

Thank you to the Lemos Family, Real California Milk, and all the donors that made the Milk Giveaway possible! Over 250 gallons was provided for families of Waterford USD!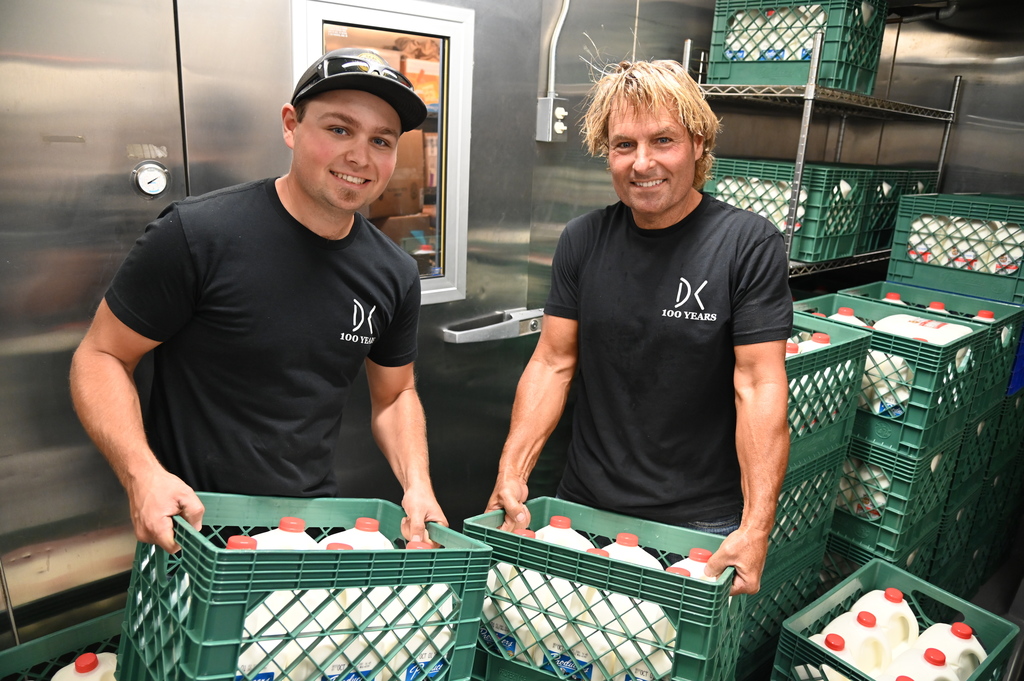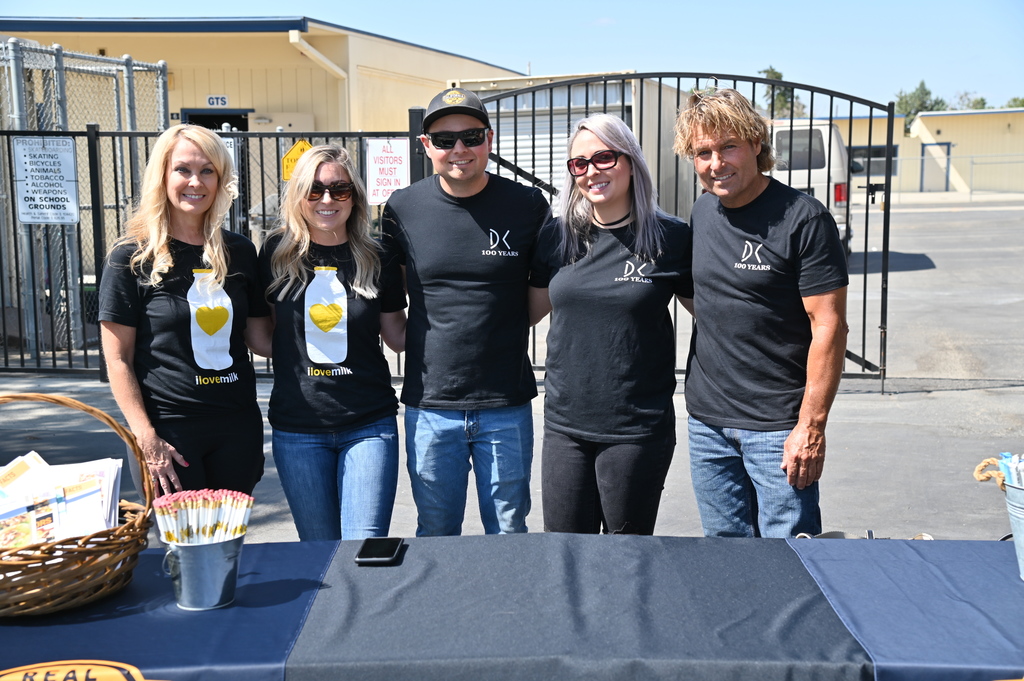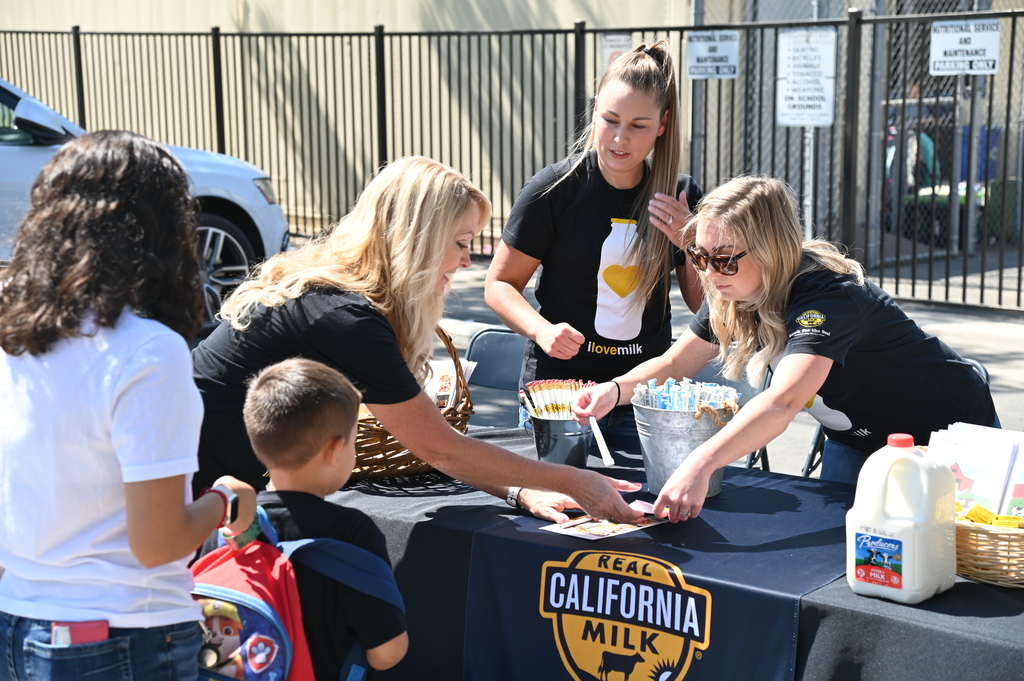 It's GAME DAY for our varsity football and cheer teams! The Wildcats will be facing the Big Valley Christian Lions at our WHS stadium at 7pm tonight. Join us for our first home home game and military appreciation night. PS. Bring your appetite and support the WHS Boosters at our snack bar!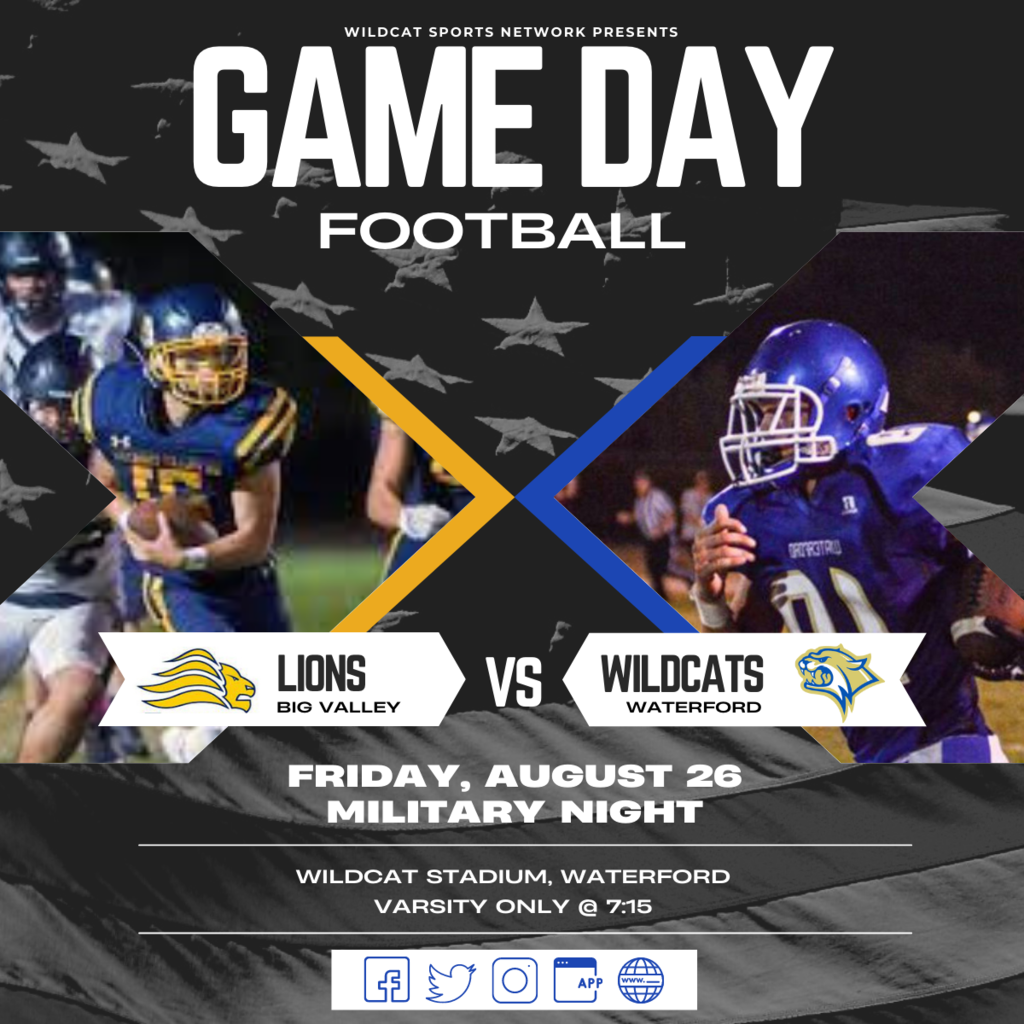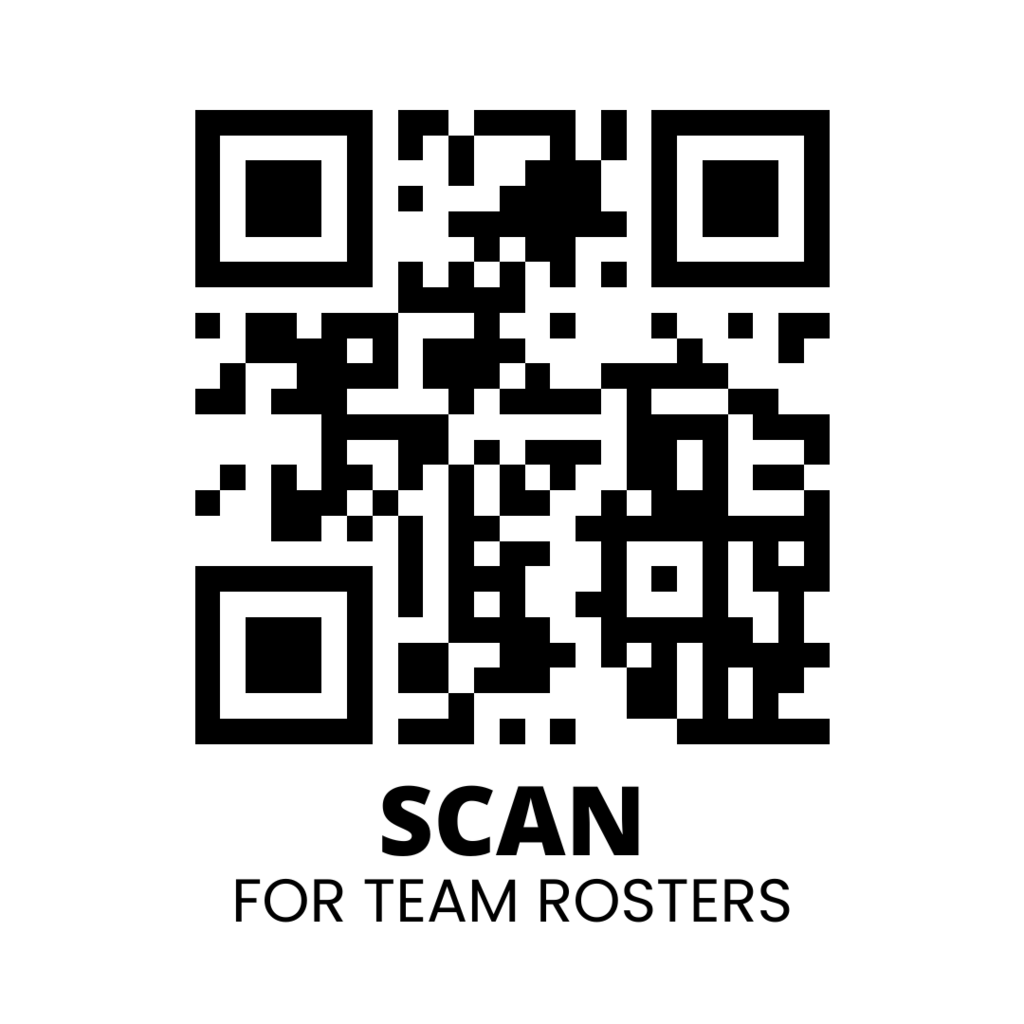 EXCITING NEWS! We now have a live dining menu available to view for all school sites, TK-12! You can see exactly what your children are eating at school each day, and view allergen alerts. Look for "Dining" under the "Explore" tab online, or view from within our app.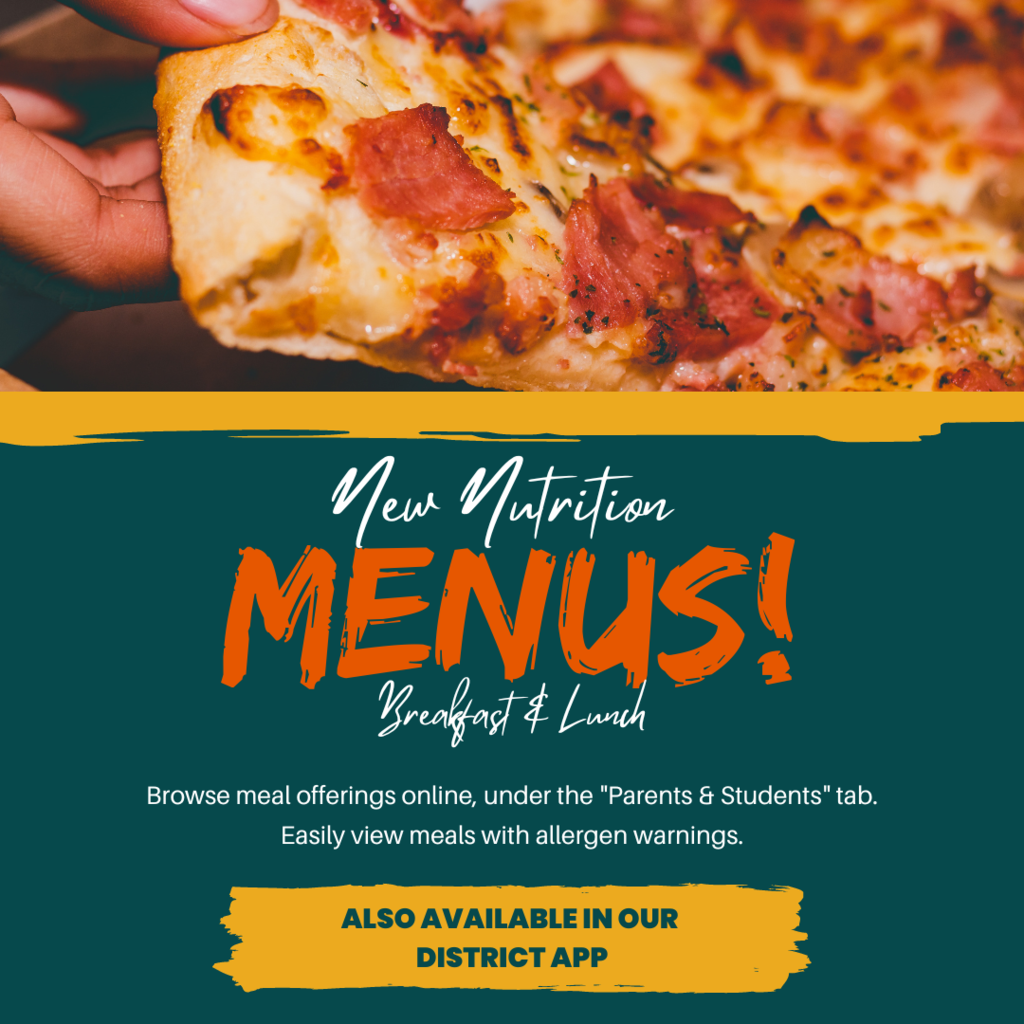 Reminder! Today is back to school night and a minimum day at Lucille. Our book fair will be open after school from 12:30-2, and from 5-6pm today during back to school night. We hope to see you here!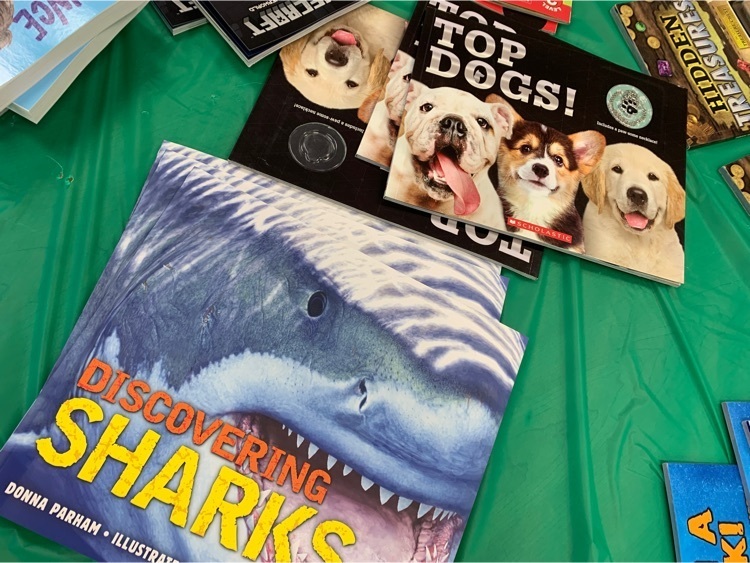 Our Bobcats are Kicking-off Mental Health Week! Our Counselor, Mr. Kevin, and Student Council Representatives were out during lunch promoting maintaining a healthy lifestyle and coping strategies such as listening to music to support one's mental health.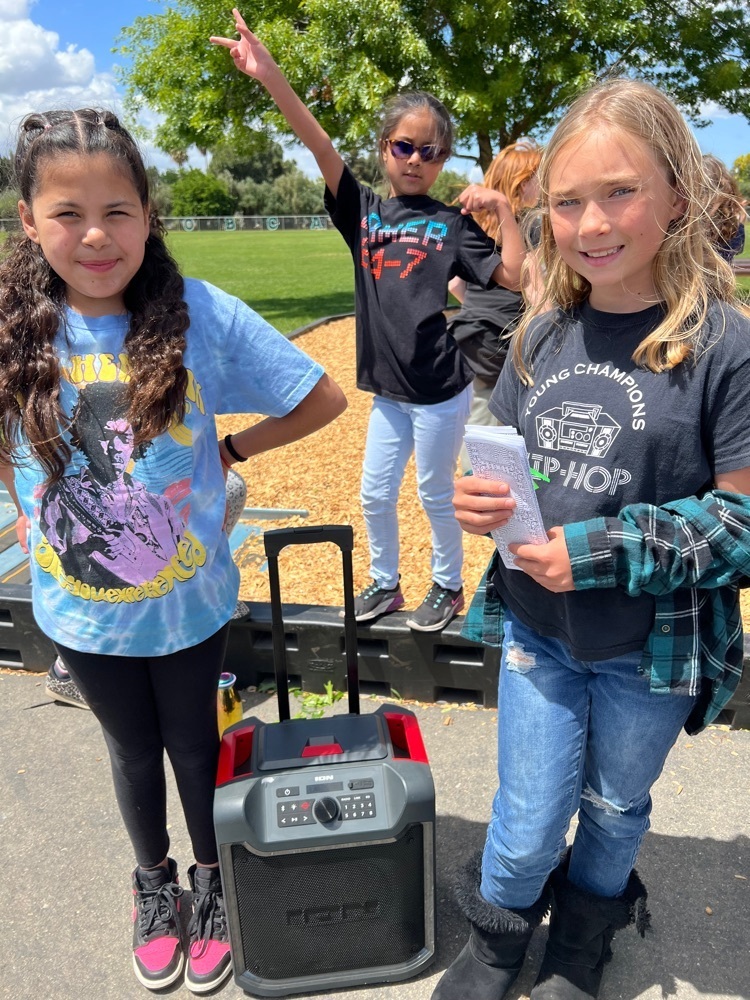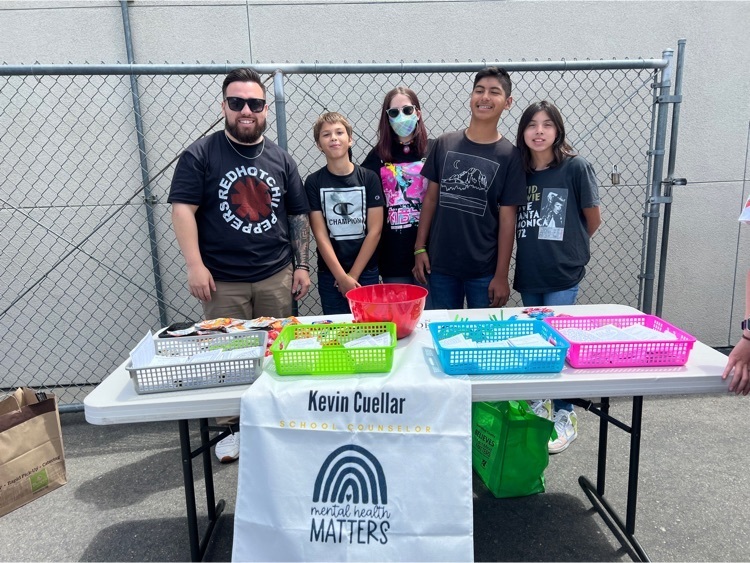 Great job to all of our principles for hosting projects as part of the Love Waterford citywide volunteer day!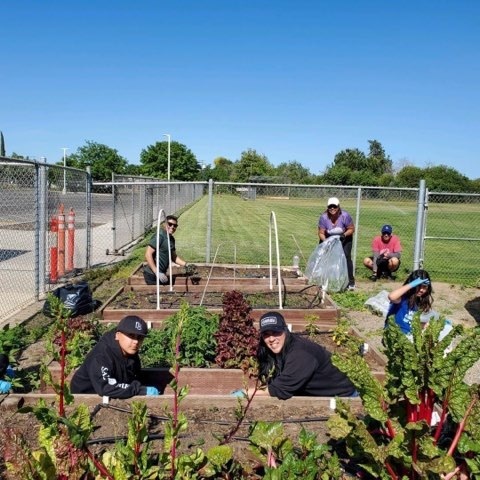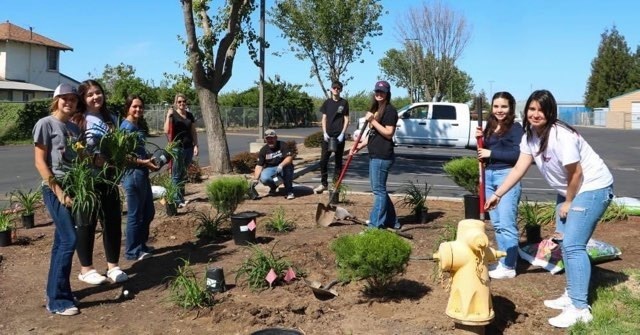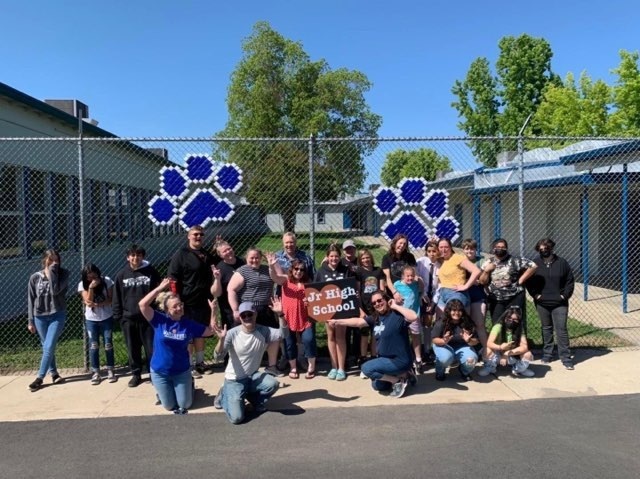 Join us in celebrating our Waterford USD bus drivers and their many years of safe driving! We are so happy to have such an awesome team of drivers, who are dedicated to making every trip fun, cheerful, and SAFE for our students! They are pictured here sitting in one of our brand NEW bluebird buses, which are equipped with 3 point safety belts and have lower emissions. Also pictured is bus mechanic Luis Perez, who keeps us running smoothly every day! Here are some fun facts from our bus drivers: - A school bus weighs the same as 700 kindergarteners! - Just one tire rotation on those massive bluebird busses rolls the bus forward 10'6"!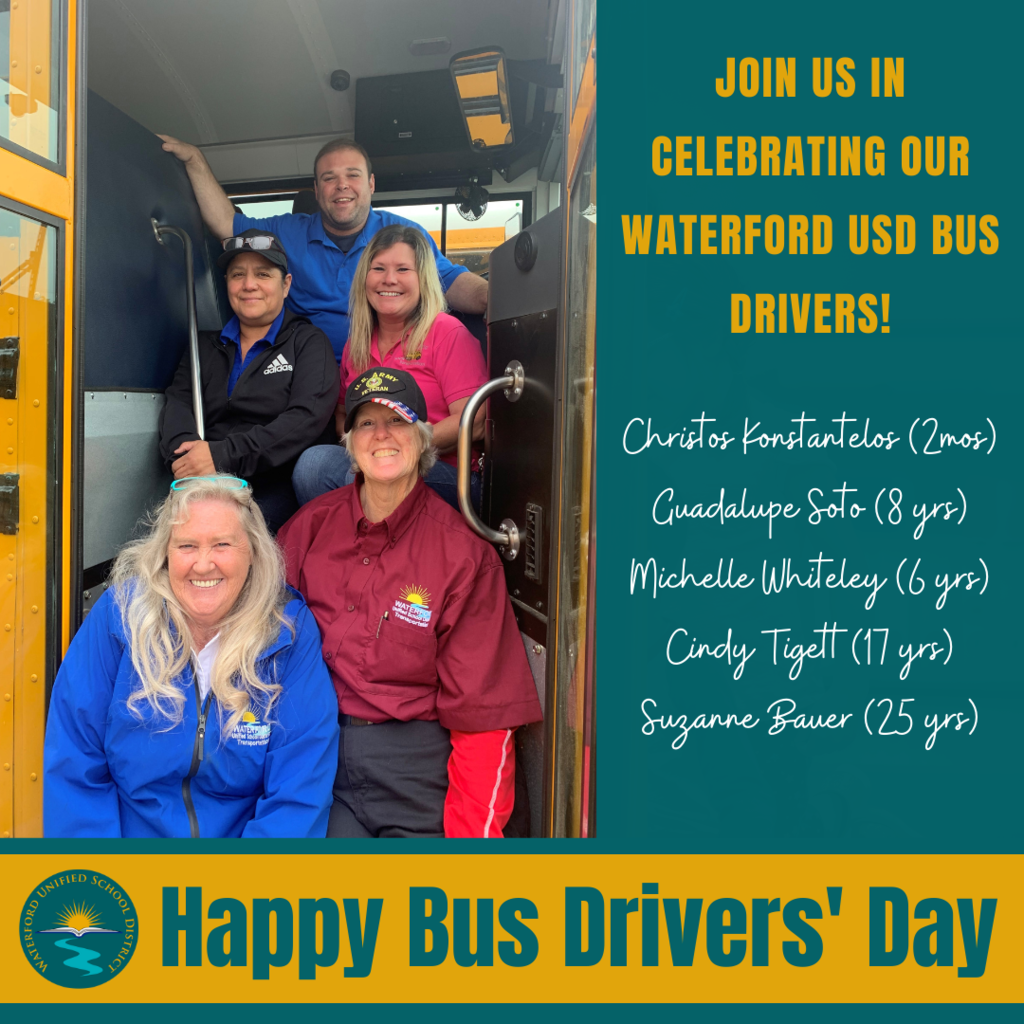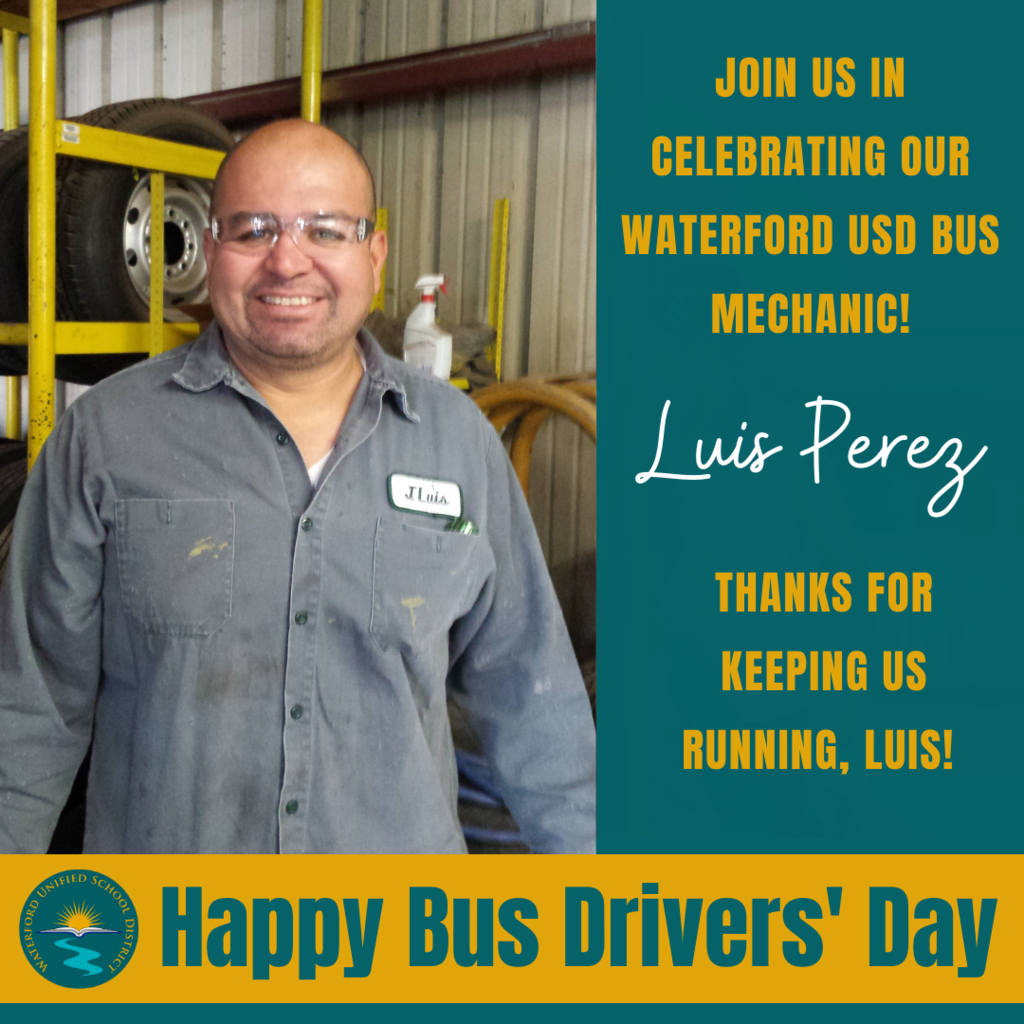 It's admin professional day at LWIS! We are so grateful for our amazing office staff!