World Earth day is observed every year on April 22 to create awareness about pollution and to celebrate the environment of the blue planet. The day marks the anniversary of the birth of the modern environmental movement in 1970. We would like to thank Frantz Nursery for donating garden soil mix for the kids to plant in our school garden.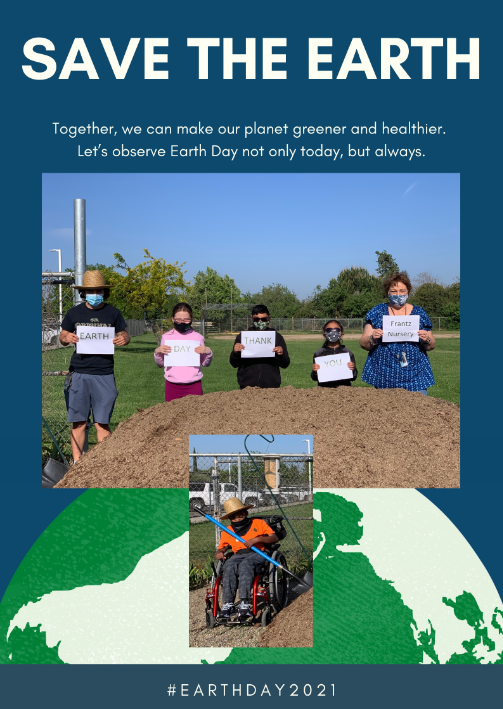 ¡Deja el evento de drogas! Entregue sus medicamentos no utilizados o vencidos para su eliminación segura y gratuita. ¡No se hicieron preguntas! FECHA: 24 de abril de 2021 HORA: 10 am - 2 pm UBICACIÓN: Tribunal Superior del Condado de Stanislaus 800 11th St., Modesto Drive up drop off disponible en el lado de la calle I ¡Ayude a mantener a nuestros niños y hogares seguros y nuestra agua limpia! Para obtener más información, llame a Servicios de recuperación y salud conductual al 209-525-5316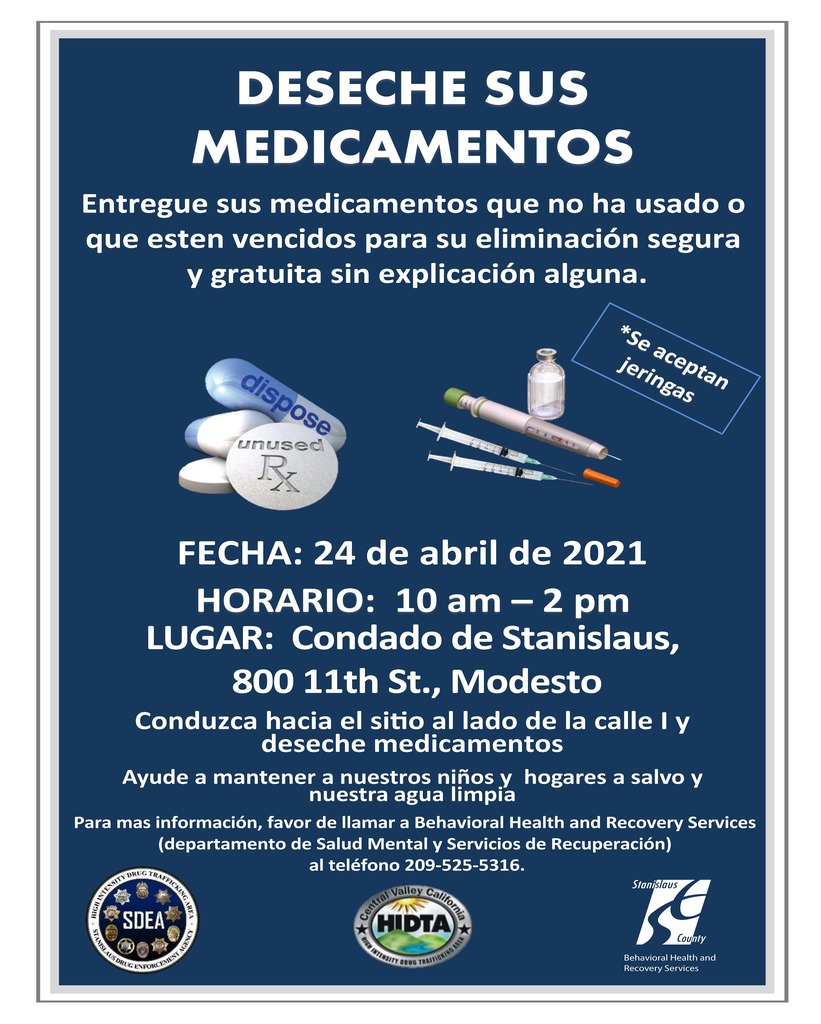 Drop the drugs event! Turn in your unused or expired medications for safe & free disposal. No questions asked! DATE: April 24, 2021 TIME: 10 am – 2 pm LOCATION: Stanislaus County Superior Court House 800 11th St., Modesto Drive up drop off available on I Street side Help keep our children & homes safe and our water clean! For more information, please call Behavioral Health & Recovery Services at 209-525-5316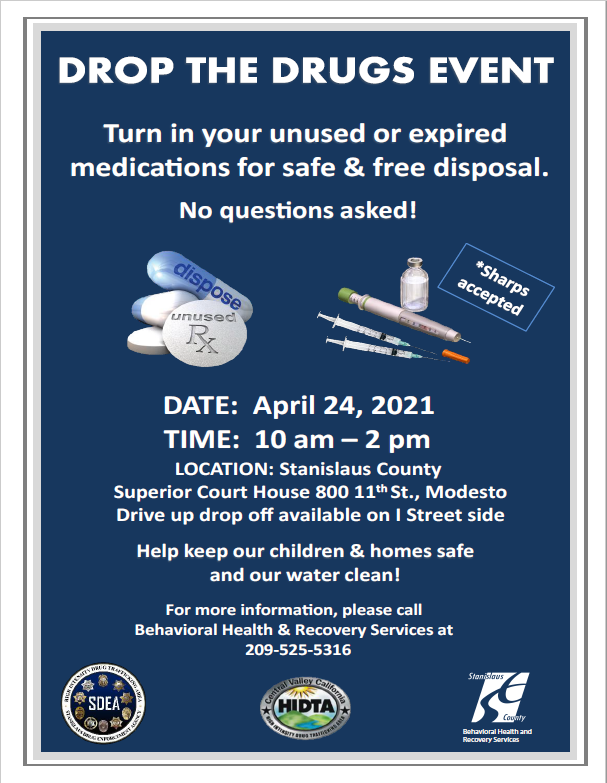 We will be working on the character trait of Organization for the month of April. Organization means keeping yourself and your materials in order and neatly arranged. If you know where things are and when things are due, it is much easier to do your best. Organization is important for students, teachers and parents. If we keep ourselves organized and prepared, we will do better both at school and at home. Your Student Agenda can help you organize your assignments and tasks. This month we challenge you to set a goal and keep your backpack and work space organized all month.

Happy Easter!

Nutritional Services is proud to announce our partnership with Central Valley Opportunity Center and Second Harvest. This event will take place in the auditorium parking lot located at WHS on April 1st. The event time is 11am to 1pm. Food boxes will be provided to help families (while supplies last). CVOC will be there to help families with rental assistance, utility assistance and food vouchers. Please distribute these flyers to your staff, students or social media platforms. We want our community to receive as much help as we can possibly provide through these partnerships. Thank you for sharing our common goal of bettering our community!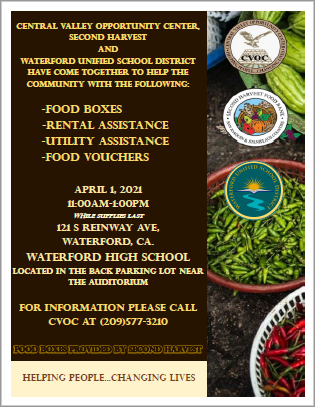 It's time to order your YEARBOOK!!! What a different type of school year we have had and captured pictures all year of! That's why this yearbook is so special to have in your hands to look back at and see how life was during a pandemic! Yearbooks are $15 and can be ordered in LWIS school office. (Cash only)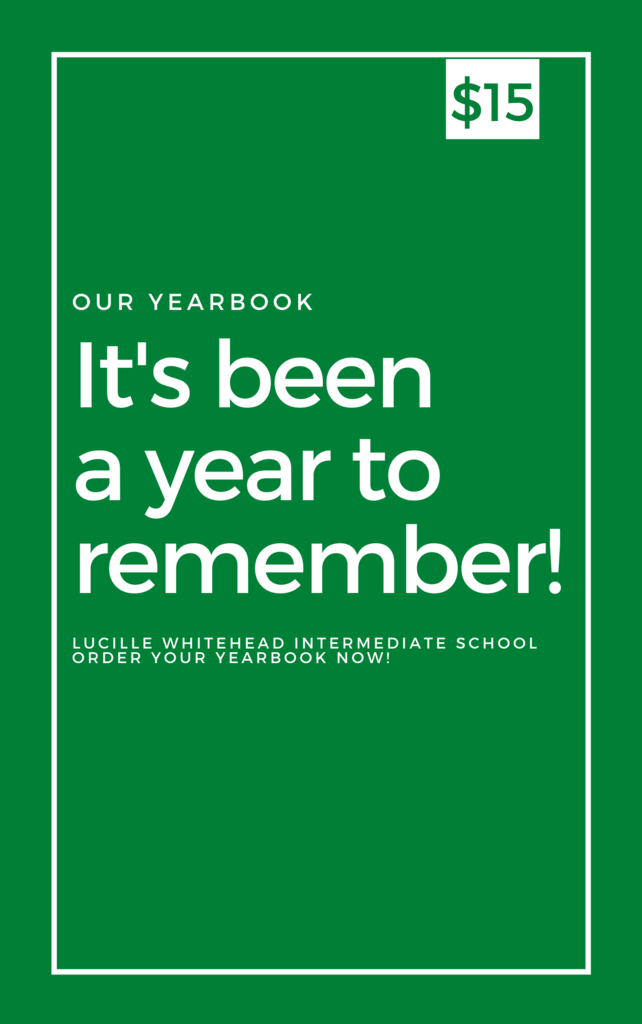 Smile, California is hosting a Facebook Live presentation for Medi-Cal members on March 30th, 2021 at 1:00 PM! Member Outreach Representative Adriana Dement will discuss the Medi-Cal Dental Program, informing viewers about the covered services available for members of all ages, and answering questions about Medi-Cal dental benefits. Participants who stay for the full length of the presentation will be entered to win a $50 gift card. We ask you to please share the event details with members in your community using the pre-written message below (either via email or on your social media): Facebook Live Presentation for Medi-Cal Members - Smile, your Medi-Cal benefits include dental! Do you want to learn more about the Medi-Cal Dental Program? Have questions about you or your family's covered services? Join Smile, California's outreach representative Adriana Dement for a member presentation hosted on Facebook Live on March 30th, 2021 at 1:00 PM. She will talk about the dental services covered for members of all ages and answer any questions you might have about your dental benefit! Participants who stay for the full length of the presentation will be entered to win a $50 gift card. RSVP on Facebook today:
https://fb.me/e/3UP5knSGP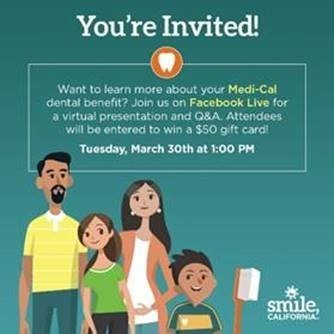 Leprechauns are actually one reason you're supposed to wear green on St. Patrick's Day—or risk getting pinched! The tradition is tied to folklore that says wearing green makes you invisible to leprechauns, which like to pinch anyone they can see.

Lets Celebrate St. Patrick's Day tomorrow, Tuesday 3/15/21 and show school spirit by wearing our Green!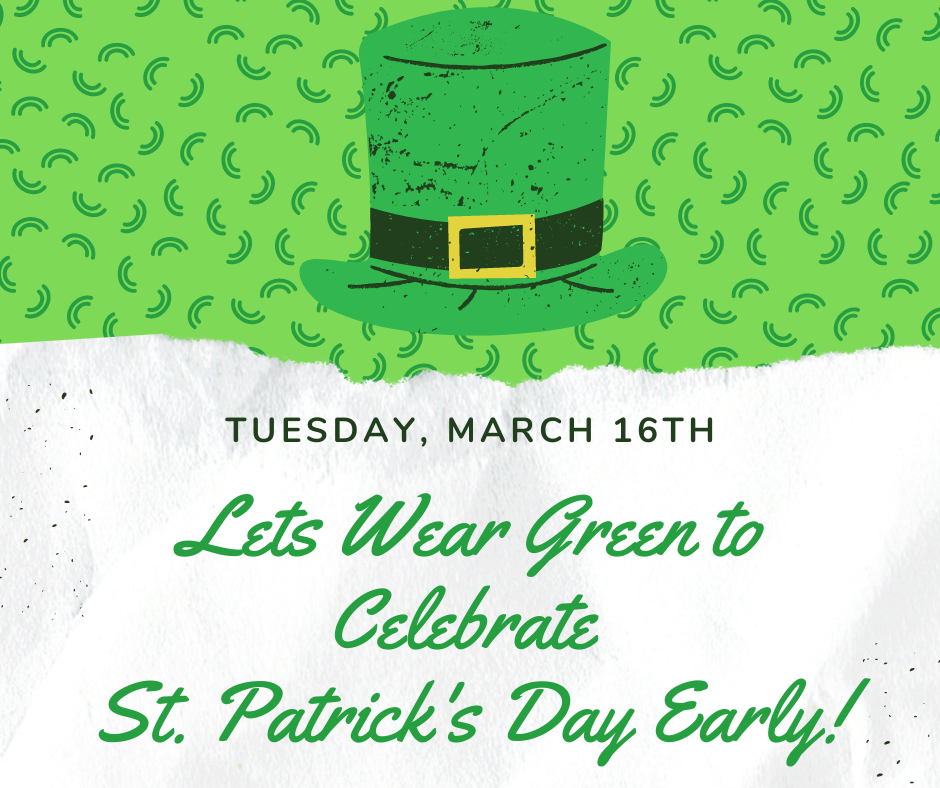 We hope everyone was as excited as we were to have both cohorts back to school together today and what crazy weather we had!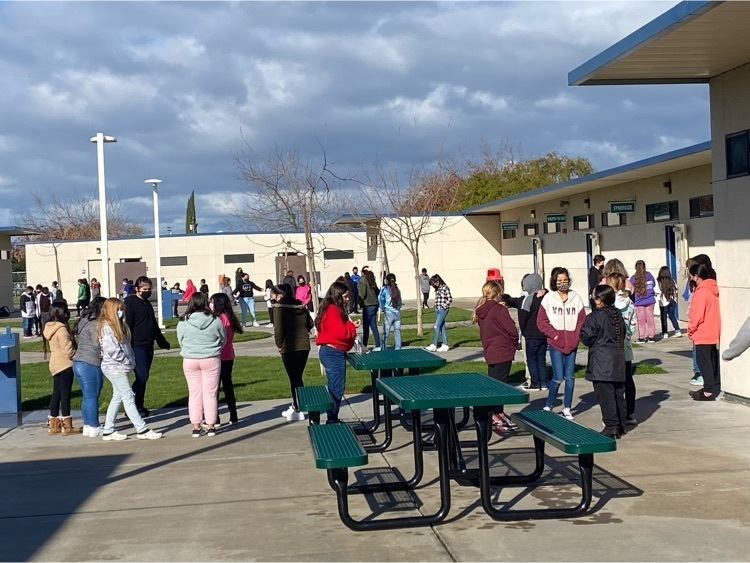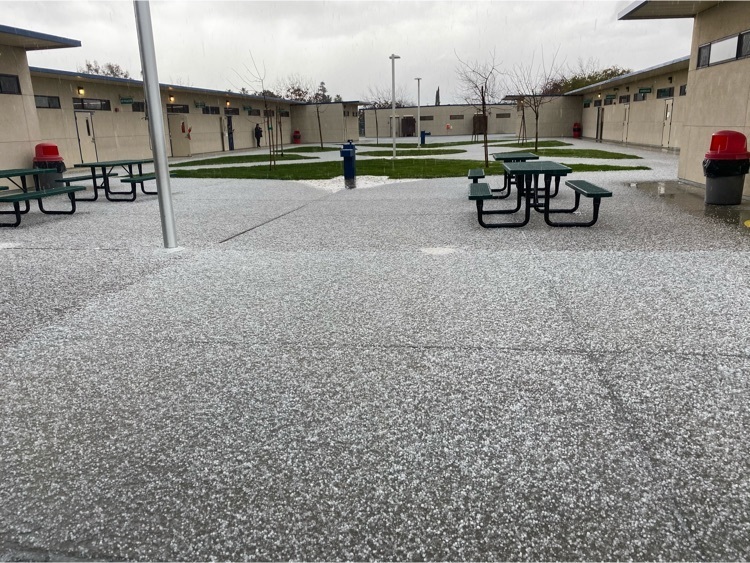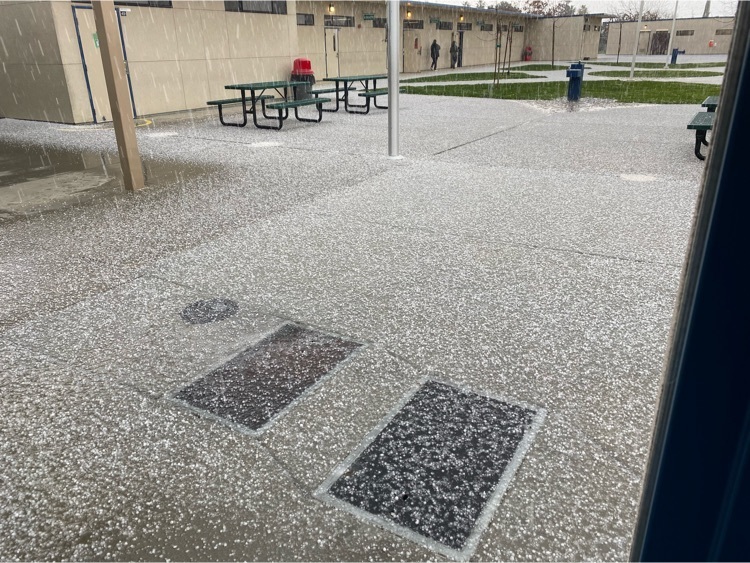 Always look forward Friday! Dress for your future!


Tomorrow is Snoozy Thurzzzday! Pajama Day!!

Tomorrow we are celebrating Wacky Wednesday Spirit Day! Wear your polka dots with leopard match plaids with stripes or wear checkers with fuzz!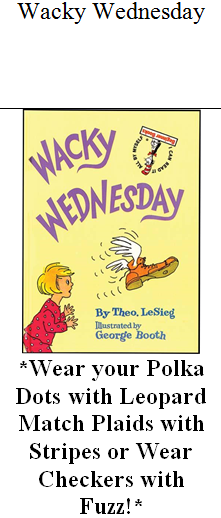 Don't forget tomorrow is Crazy Hair Day! I can't wait to see all your cool hairstyles!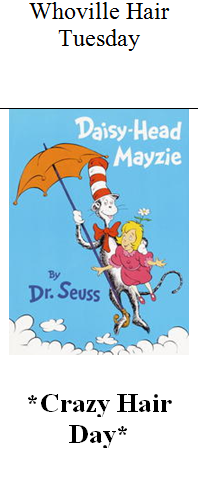 Here is the schedule for Dr. Seuss Spirit Week starting Monday, March 8th. Have a good weekend!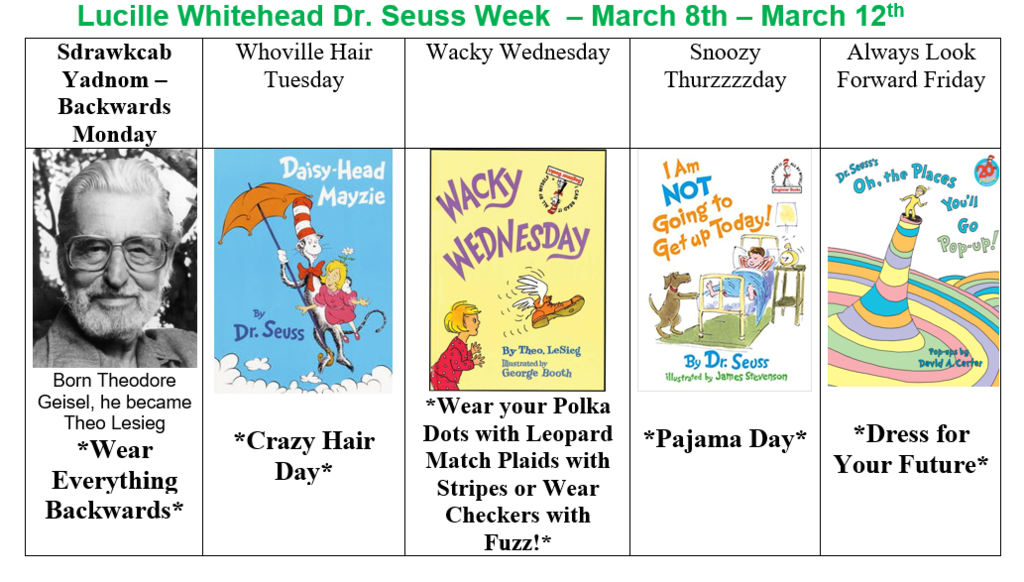 Today World Hearing Day 2021 marks the launch of the World Report on Hearing, presenting a global call for action to address hearing loss and ear diseases across the life course. The theme of the World Hearing Day is Hearing care for ALL! Screen. Rehabilitate. Communicate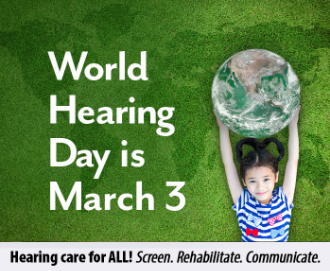 Happy Dr. Seuss Week All! Even though we are celebrating Dr. Seuss Week March 8th – 12th (due to Spring Picture Days), it's always a great week to promote lifetime reading and study habits. Dr. Seuss has some amazing quotes to encourage students (and us!) with learning, motivation, life, and even fun. "Today I shall behave, as if this is the day I will be remembered." Dr. Seuss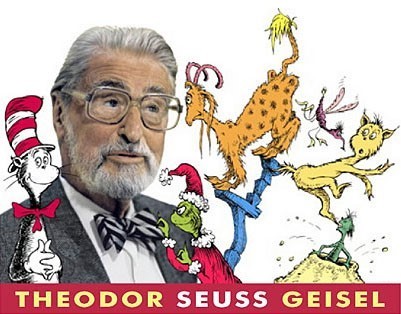 In March we will begin working on the life skill of PATIENCE. Patience means giving yourself and others the time needed for a task. Sometimes we want everything to happen so fast, but we need to be patient and let things happen in time. Be patient with yourself. If you don't get something new or challenging right away, don't give up! Be patient and keep trying. For example, if you know the answer to a question in class, be patient and wait for the teacher to stop talking or help others. Also, be patient with yourself. If you don't get something new or challenging right away, don't give up! Be patient and keep trying. Finally, be patient with your teachers. Teachers are super busy and have a lot of students. They can't always get to you right away, but if you're patient they will be able to help.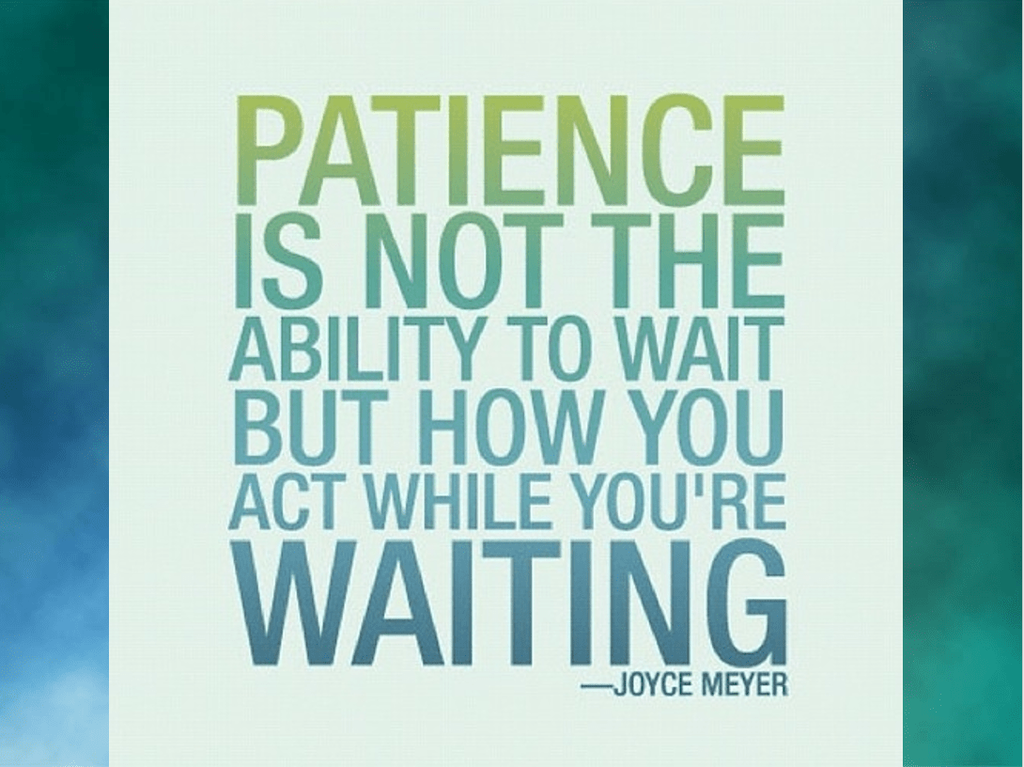 Rental and Arrears Utility assistance Program Information