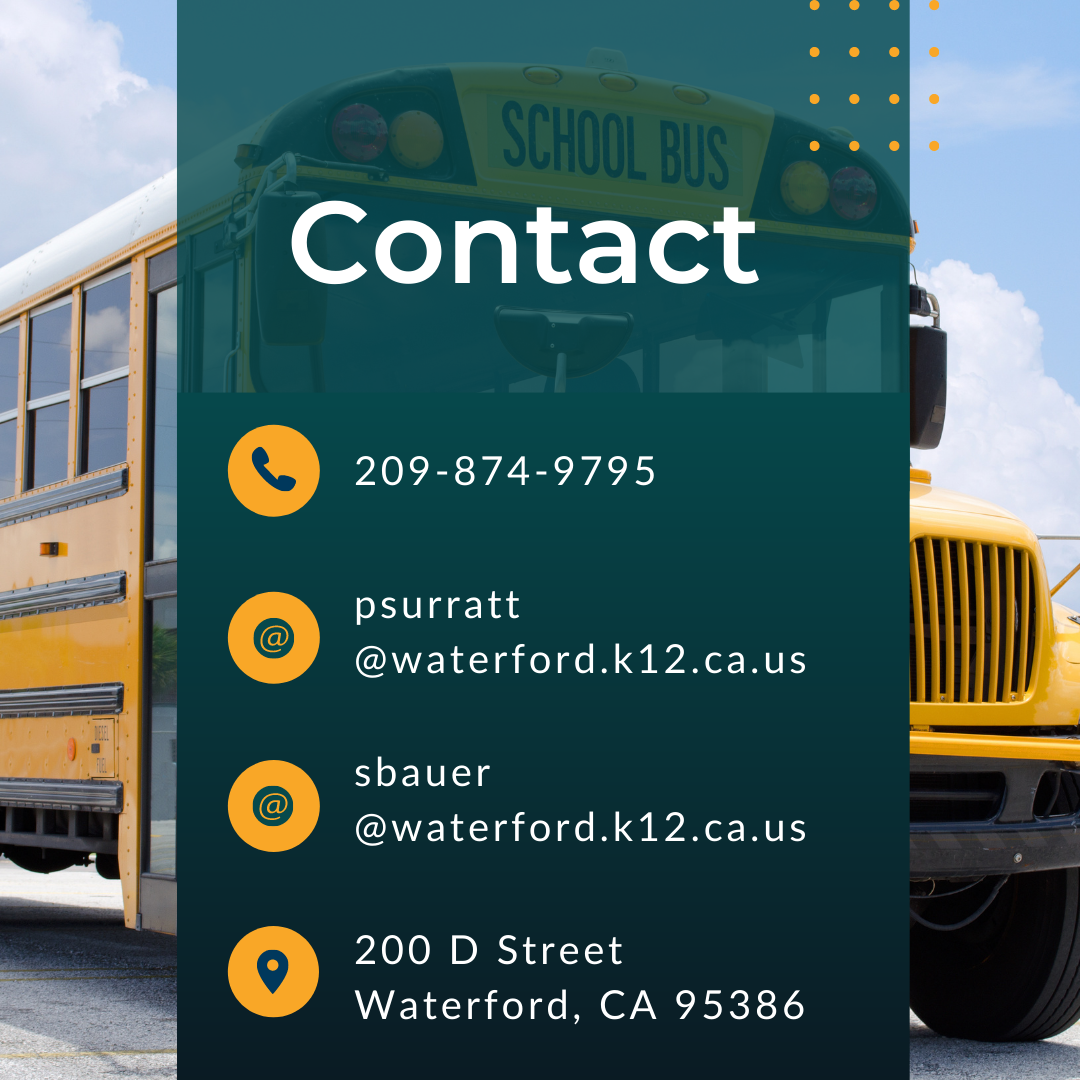 Staff Shortage Route Changes
In case of a staffing shortage, changes to the bus routes will be posted here.
Transportation Services Department
The Waterford Unified School District Transportation Department provides home-to-school transportation to students who reside within the board-approved busing guidelines, as well as transportation for field trips.
Looking for a rewarding part-time job with flexible hours? Consider joining our team of safety heros, and transporting the BRIGHTEST kids around! Some of the benefits of being a bus driver include:
FLEXIBLE HOURS

LOW STRESS

LOTS OF HOLIDAYS

MEDICAL COVERAGE

RETIREMENT

TRAVELING WITH TEAMS

NEW BUSES

FUN WITH KIDS
Inquire about openings from the department of transportation.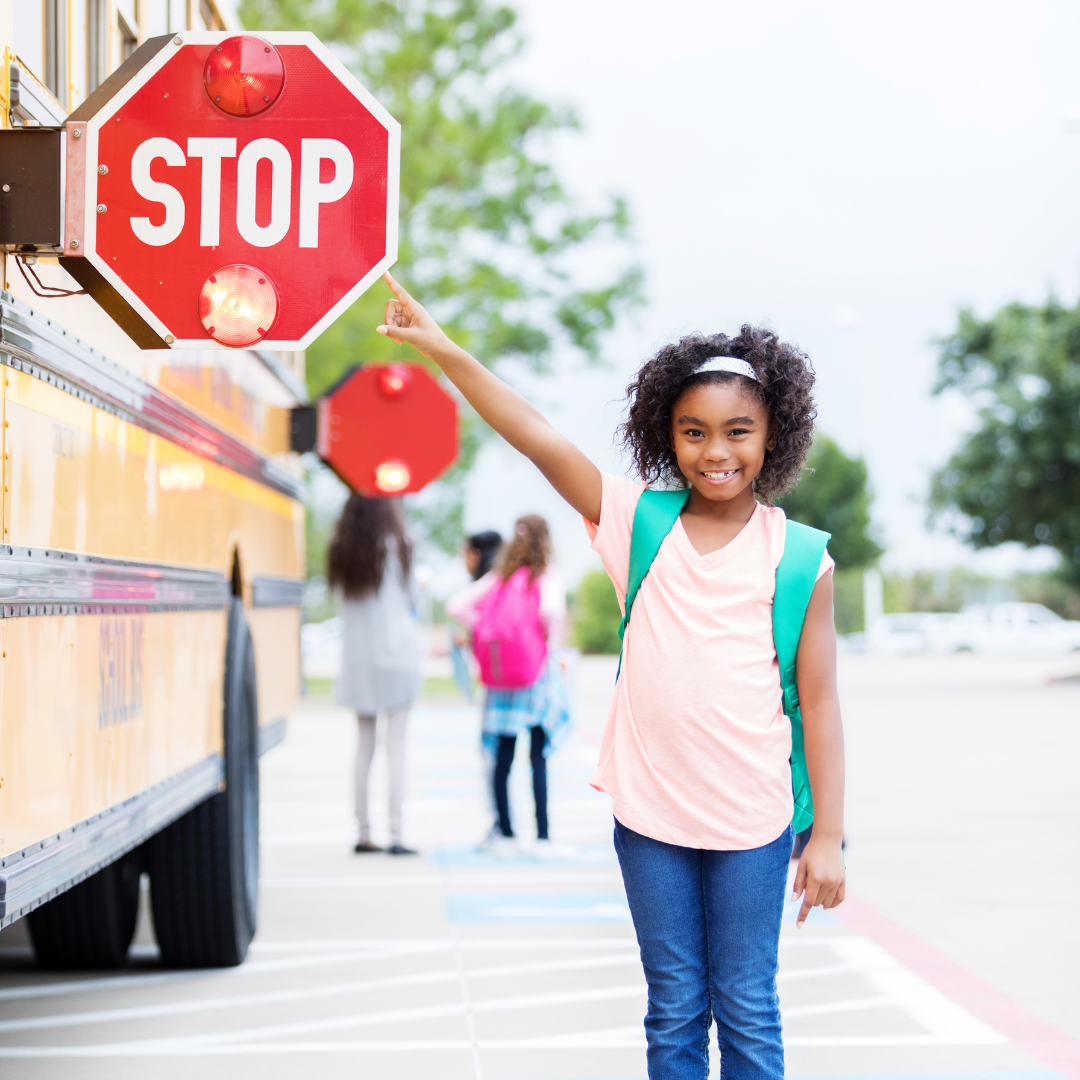 Don't forget to stop when you see the red lights flash!
Bus Drivers are our Safety Heros!