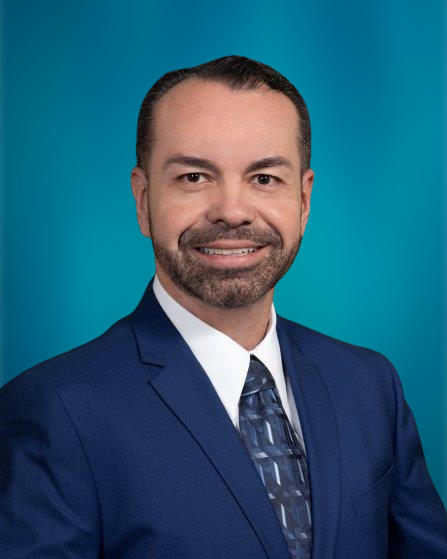 Jose M. Aldaco
Waterford USD Superintendent
I truly believe that our schools in the Waterford Unified School District are blessed with the very best in leadership (principals, teachers, classified staff, leadership teams, etc.). All of these leaders are committed to student success, and strive to create a healthy school climate where students feel welcomed and connected.
During the past two years, the world at large, and especially our schools, have been impacted by the pandemic. Students and educators were challenged in ways we never could have foreseen or prepared for. Even as we returned to in-person and blended instruction, it was with the realization that our world has changed; we have changed; and our students have changed. If there is something good that came from the experience, it's that we were all reminded of the one thing that hasn't changed – the reason we all went into education to begin with; we did it because we care. Now, as we work together to create a new normal, we continue our commitment to continuously improve and enact positive change that helps our students stay on course toward excellence, achievement, and success.
Because we care, this year, Waterford USD is launching our Expanded Learning Program, which will provide more opportunities for students grade TK-6 to receive support and explore their interests, while providing flexible childcare options for parents both before and after school. Through this program, students can learn vocal and instrumental music, receive academic support, participate in sports, and many other fun extracurricular activities.
Because we care, Waterford USD will continue to prioritize mental health and school safety across our campuses. Through strong partnerships between schools, law enforcement, and community partners, we will continuously improve campus safety by regularly reviewing and updating our school safety and communication plans. As an additional strategy, we are implementing Knowledge Saves lives (KSO) throughout the school year, which is an active threat training for every employee across the district, and contracting with Kontraband Interdiction & Detection Services, Inc. (KIDS), which is a K9 search team.
Because we care, we are committed to improving school-to-home communication and increasing partnerships between schools and the community. By using communication tools like our District App, StopIt, Peachjar, social media, our website, and phone messages, we will reach more families and provide new opportunities for family and community partnership.
As we create our new normal, I ask each of you to partner with us in keeping our schools safe, and helping our teachers and students be the best they can be. Stay involved with your child's education regardless of how old he or she may be; and, support your children's teachers with words of encouragement and praise. Together, we will continue this district's history of success, and fulfill our mission: Developing self-directed and collaborative learners who are college, career, and community ready.
Thank you for your support.
Jose M. Aldaco
District Superintendent
#BecauseWeCare #WaterfordCARES