Moon School is a rural primary school that is home to around 507 students. We serve children from Transitional Kindergarten through third grade. Moon has a strong tradition of academic success and continues to thrive. We believe that ALL children can learn; achievement and growth should be celebrated; that being positive can inspire and affect learning positively, and that school should be rigorous and FUN. We have a diverse student population and seek to meet the needs of all of our students through strategic instruction. We are committed to implementing the best teaching strategies possible in our classrooms.
During their time at Moon School, students receive targeting, small group reading instruction. In addition to their credentialed class teacher, each class is also supported by a secondary paraprofessional. Teachers collaborate with parents, administrators, and psychologist to ensure that struggling students receive the support they need to succeed. For the students at risk in reading, we supplement Targeted Small Group with Intensive Small Group Instruction utilizing Systematic Instruction in Phonological Awareness, Phonics, and Sight Words (S.I.P.P.S.). Other areas of focus are strategic first instruction to improve Academic Language Development, Mathematics and implementation of the California State Standards, and the emphasis on the social-emotional well being of the students at Richard M. Moon Primary School.
Moon School's commitment is to ensure that Moon Cubs are well rounded socially and academically. By developing a love for learning and providing rigorous, effective instruction we prepare them to be lifelong learners. We use the 7 Habits of Happy Kids to prepare Moon Cubs to be:
Leaders and team players who are kind, caring, and polite.

Happy and productive citizens who are responsible problem solvers and who make good choices.

Confident decision makers who are willing to try new things.
We value:
Collaboration: the strength of working together as a staff, with administration, and with parents to do what is best for our students

Shared Leadership: the idea that we all have a part in leadership to building a strong foundation for our students

A Positive and Safe Learning Environment: a well kept school where students, staff, parents and the community feel safe and is conducive to learning
We believe:
All students can learn

Achievement and growth should be celebrated

That being positive can inspire and affect learning positively

That school should be rigorous and fun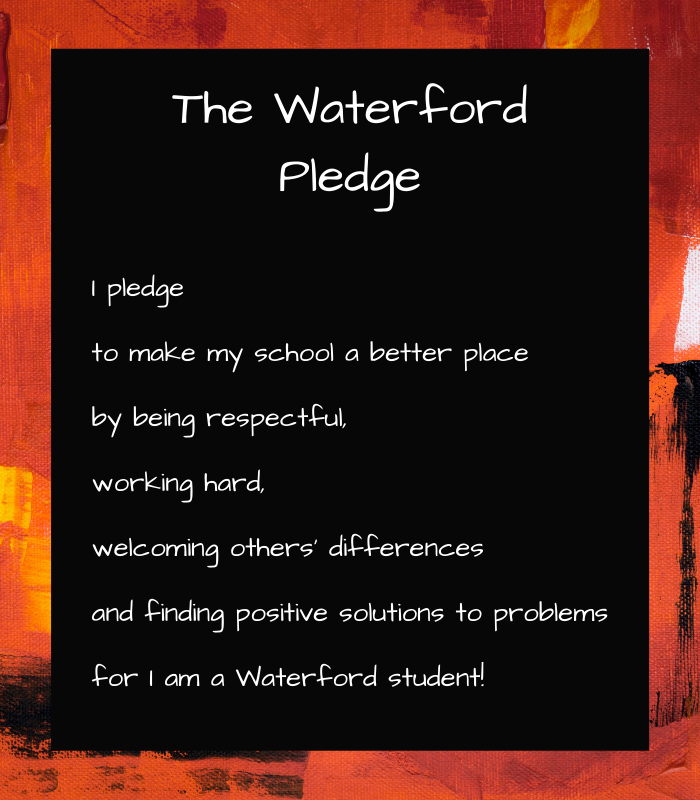 The 7 Habits of Happy Kids
"The 7 Habits of Happy Kids" are taught to help our students learn the skills necessary to keep their pledge.
You're in Charge
I am a responsible person. I take initiative. I choose my actions, attitudes, and moods.
I do not blame others for my wrong actions. I do the right thing without being asked, even when no one is looking.
Have a Plan
I plan ahead and set goals. I do things that have meaning and make a difference.
I am an important part of my classroom and contribute to my school's mission and vision. I look for ways to be a good citizen.
Work First, Then Play
I spend my time on things that are most important. This means I say no to things I know I should not do.
I set priorities, make a schedule, and follow my plan. I am disciplined and organized.
Everybody Can Win
I balance courage for getting what I want with consideration for what others want.
I make deposits in others' Emotional Bank Accounts. When conflicts arise, I look for third alternatives.
Listen Before You Talk
I listen to other people's ideas and feelings. I try to see things from their viewpoints.
I listen to others without interrupting. I am confident in voicing my ideas. I look people in the eyes when talking.
Together is Better
I value other people's strengths and learn from them. I get along well with others, even people who are different than me.
I work well in groups. I seek out other people's ideas to solve problems
because I know that by teaming with others we can create better solutions than anyone of us can alone. I am humble.
Balance Feels Better
I take care of my body by eating right, exercising and getting sleep. I spend time with family and friends.
I learn in lots of ways and lots of places, not just at school. I find meaningful ways to help others.