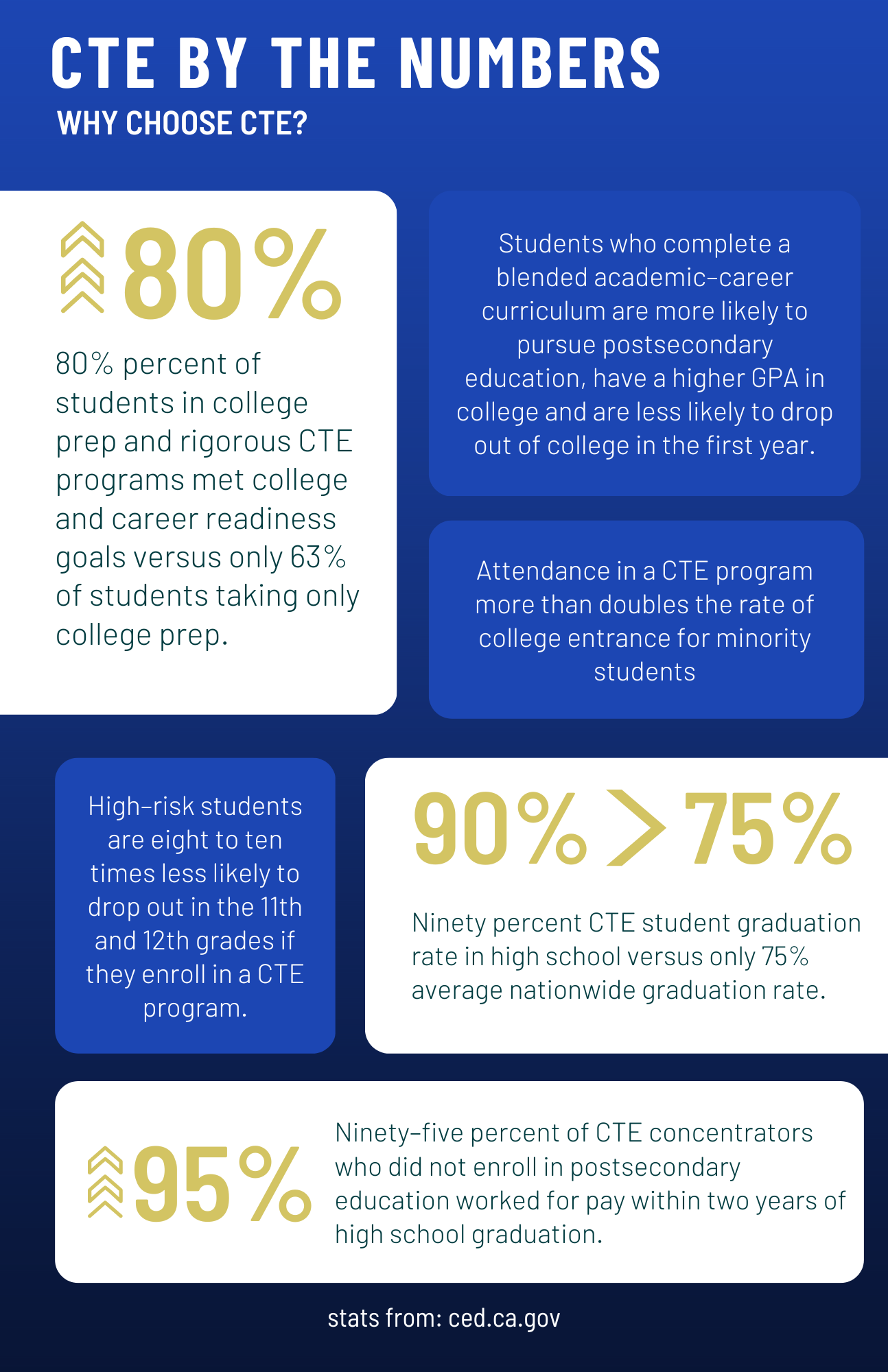 Waterford High School offers our students the option to participate in Career Technical Education(CTE) pathways that engage them in hands-on, skill-based programs. These pathways are useful in preparing students to continue on to college, enter the workforce, or pursue a trade school or apprenticeship. Our CTE pathways also help students remain engaged and motivated in high school, leading to a higher graduation rate and higher average GPA.
- Focus your study on academics, employability, and technical skills used in a specific occupation.
- Teach you soft skills that are needed and valued in the modern workplace, such as critical thinking, communication, team work, citizenship, integrity, ethical leadership, research experience, creativity, and innovation.
- Keep you engaged in school, by involving you as a decision maker and owner of your own education.
- Increase your chances of attending a postsecondary program, maintaining a higher GPA, and staying in college.