8th grade Science students in Mrs. Bibbins' class used created inventions to use kinetic energy to generate energy to charge devices for rescue workers.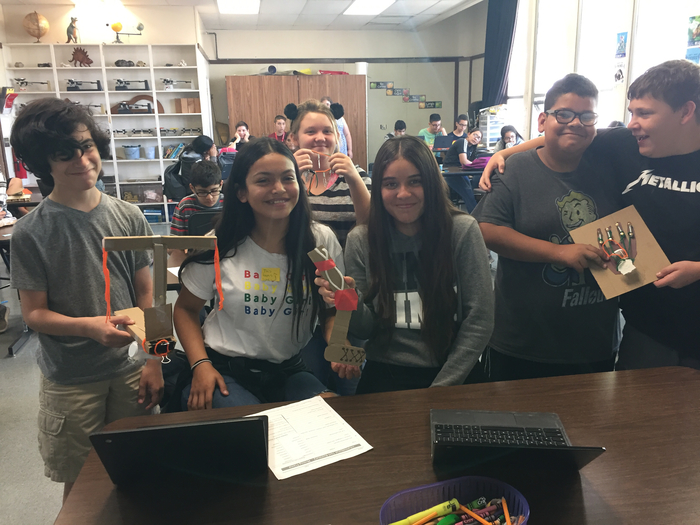 More PE fun!

Hand and eye coordination drills in Mr. Reed's PE Class today!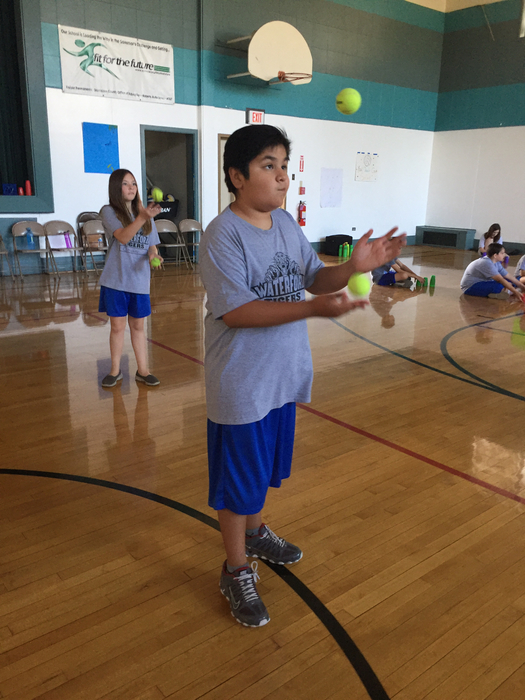 Marhletes were in action yesterday at WJHS during our Homeroom math focus time. During Homeroom all our students work on sharpening math basic skills in a variety of ways. We believe this consistent practice will promote math fluency so that grade level math concepts will be much easier!

Our WJHS soccer team beat Denair, 4-1, today and their overall record is 5-0!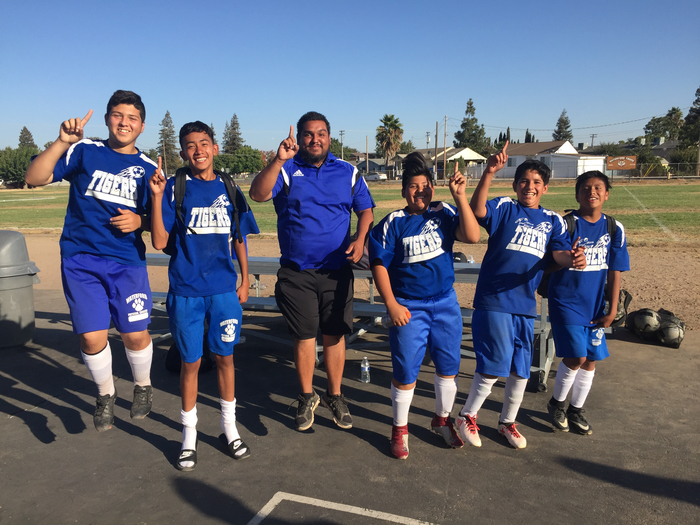 7th and 8th grade Volleyball teams played Denair today. 7th grade played their best matches of the year, and 8th grade won in three games! Congrats lady Tigers!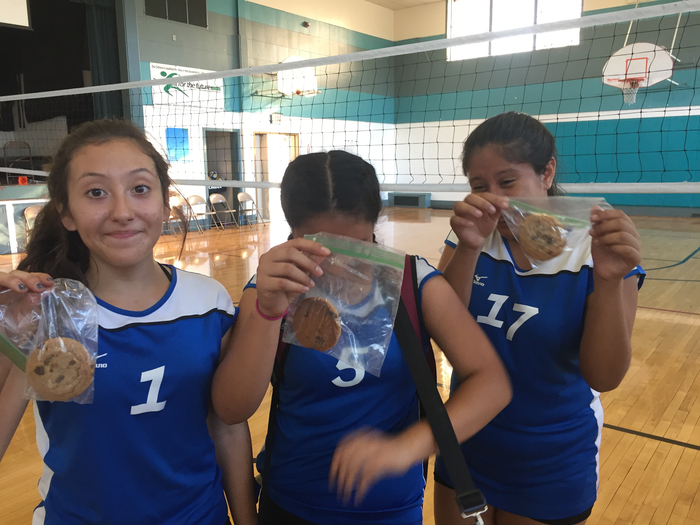 UPDATE: Dear Parents and Families: As of 2:18 p.m., we have been advised by the Sheriff's department that WJHS students may be released at 2:30 p.m., but students who walk home should avoid E Street. We will make a whole school announcement to students at 2:25 p.m. that walkers should avoid E Street and offer that students may stay on campus to arrange a ride home or wait until E Street advisement is lifted. Students may report to Rooms 1, 2, and 3 inside the school building, if they wish to remain at school and arrange for a ride home.
Good afternoon, Parents and Families: Waterford Junior High School is aware of the police activity in town this afternoon, but has not been directed by law enforcement to initiate school lockdown protocols. Thank you to the parents who have also called to ensure the school was informed. At this time, our perimeter gates and front doors are locked. Our students are safe and presently in classes. As of 1:50 p.m., students will be released at 2:30 p.m. today UNLESS the school is notified to initiate a lockdown. If a school lockdown were to be initiated between now and 2:30 p.m., WJHS would post the information on social media as well as initiate automated telephone calls to students' homes. Please feel free to call the school with comments or questions. (209) 874-2382
Morning Tigers! Tuesday- Volleyball & Soccer VS Turlock Christian Thursday- Volleyball & Soccer VS Denair FYI- The Bingo date has been changed to October 5th.
Detention tomorrow will be from 2:45-3:45 PM

Our staff is the best!

Today our WJHS Mathletes completed math skill drill practice in Homeroom classes. It's all about the math in Homeroom!