Morning Tigers.... Monday- 2:45 p.m. TRM Tuesday- 2:45-3:45 p.m. Detention 2:45 p.m. TRM 3:30 p.m. Soccer Tournament Game #1 VS Spratling @ Ross 3:30 p.m. 7th Grade Volleyball Tournament Game #1 VS Spratling @ Denair 4:30 p.m. 8th Grade Volleyball Tournament Game #1 VS Turlock Christian Thursday- 8:15- 8:45 a.m. School wide fundraiser assembly 2:45-3:45 p.m. Detention 2:45 p.m. TRM

Family Bingo night is underway!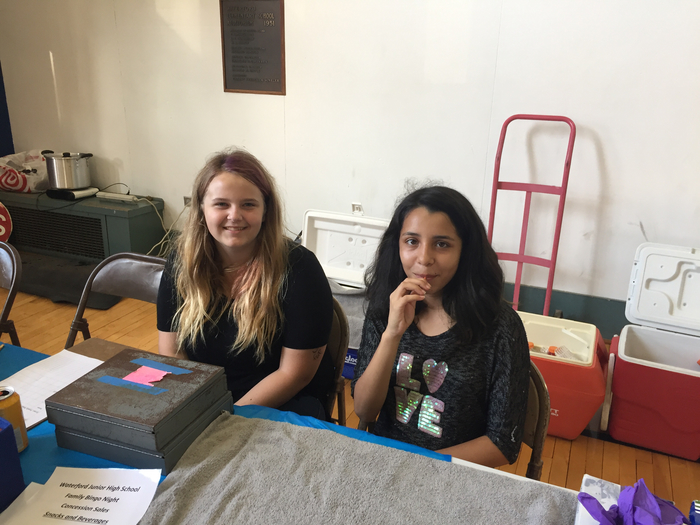 Bingo and Family Game night tonight in the gym until 7 pm!

Family Bingo and Game is tonight at WJHS until 7 pm! Fabulous prizes, company, and food!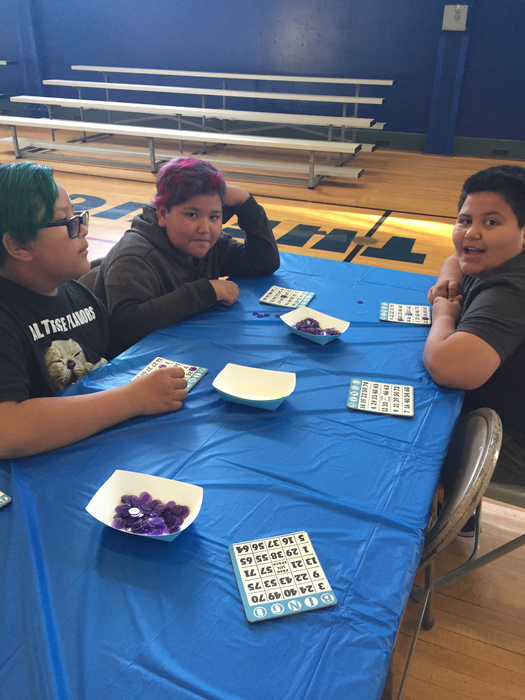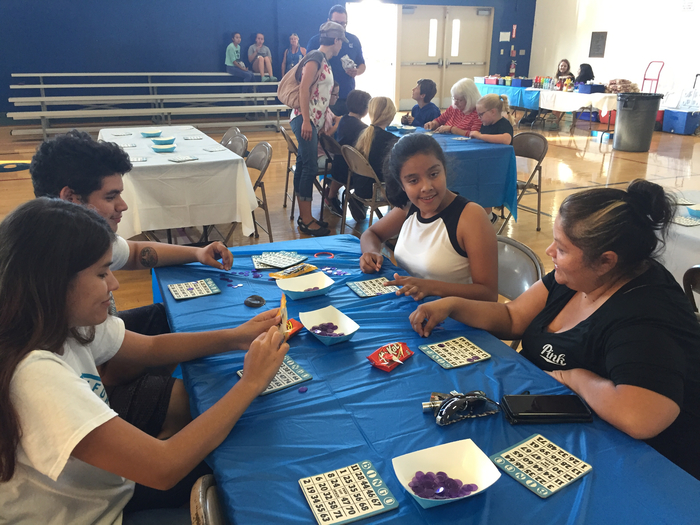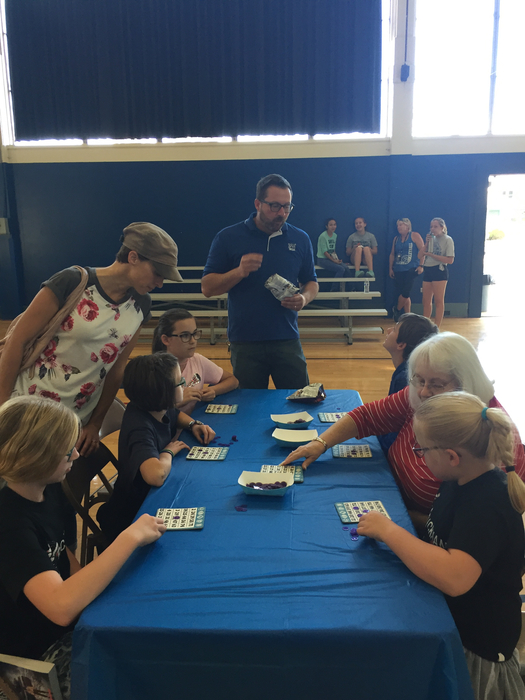 Come join us at WJHS Family Bingo and Game night until 7 pm tonight! Fabulous prizes! Great food! Great company!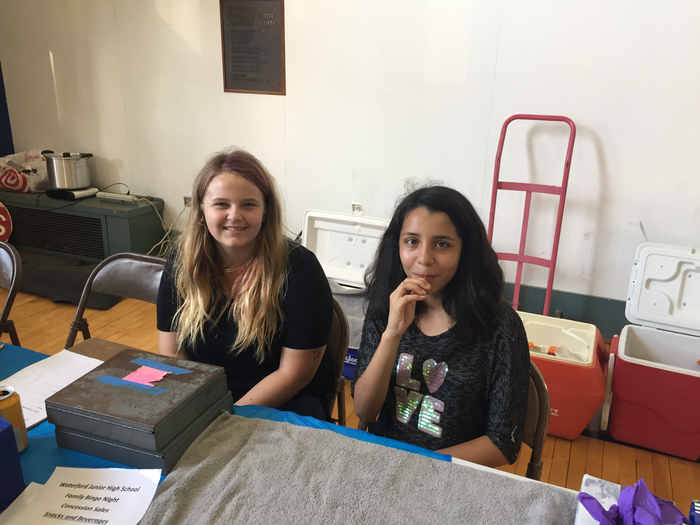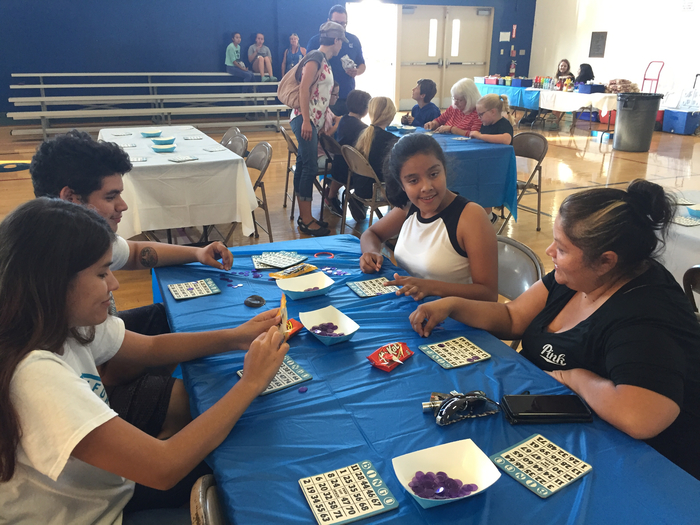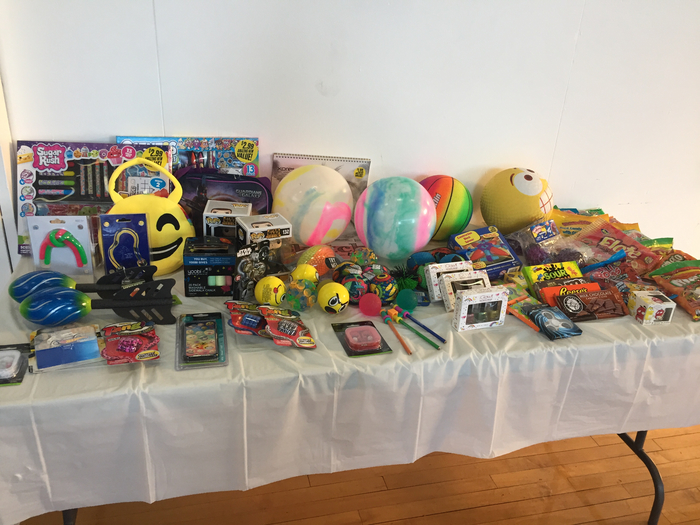 Safe Kids of Stanislaus County. Please join us October 10th for International Walk to School Day. Parents and students are invited to ride or walk to school with friends and family. If you ride your bike make sure to wear your helmet. Time 7:30 a.m., Meeting Point: Moon School, Address: 319 N Reinway Ave.

Mrs. Bibbins' 8th grade science lab today consisted of launching various objects to determine how fast an object moves the same distance in centimeters based on its mass.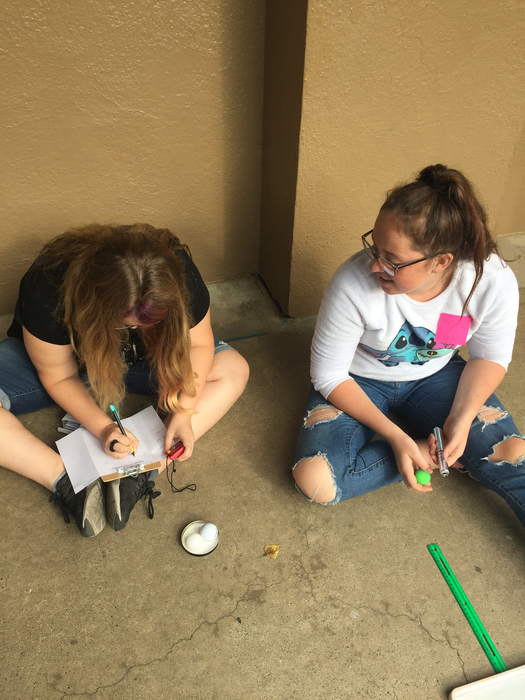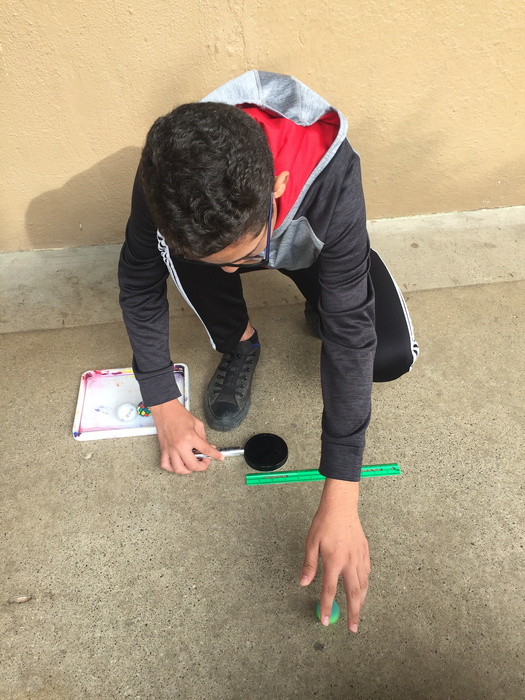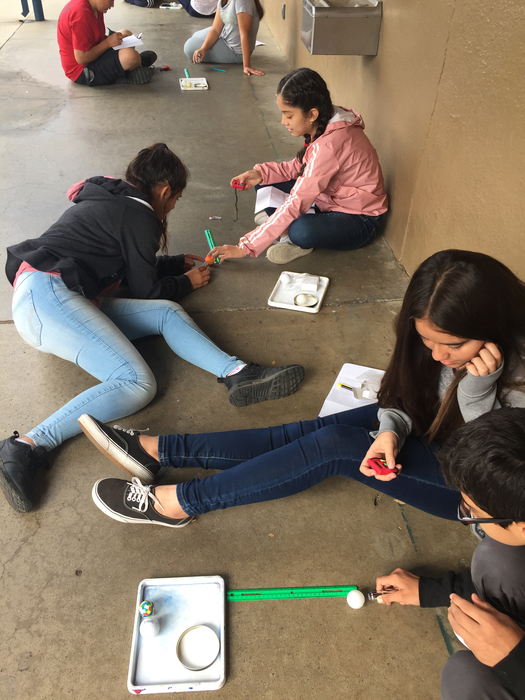 Hello WUSD, Today at approximately 11:18 a nationwide test of the presidential emergency broadcast system will be sent to all cell phones. The alert is sent to test mass communication capabilities in case of a national emergency. This may cause some concern or confusion, particularly for students with cell phones. This is only a test, please do not respond, and carry on school as usual. Feel free to let your students know about this and it's only a test. Thank you, Don Davis
Shelter in Place has been lifted at Waterford Junior High School as of 2:53 p.m. Students will be dismissed at 2:30 p.m. as usual. Thank you to students and staff who reacted quickly and responsibly today.
Dear Students and Families, Due to a high speed chase involving a vehicle and Sheriff department vehicles on Bentley Street, school staff called a Shelter In Place at approximately 1:50 p.m. Students and staff are safely locked indoors at this time. A post will follow when the Shelter in Place has been called off by school personnel.

WJHS teachers analyzed student SBAC data today in order to inform instruction. Row Together!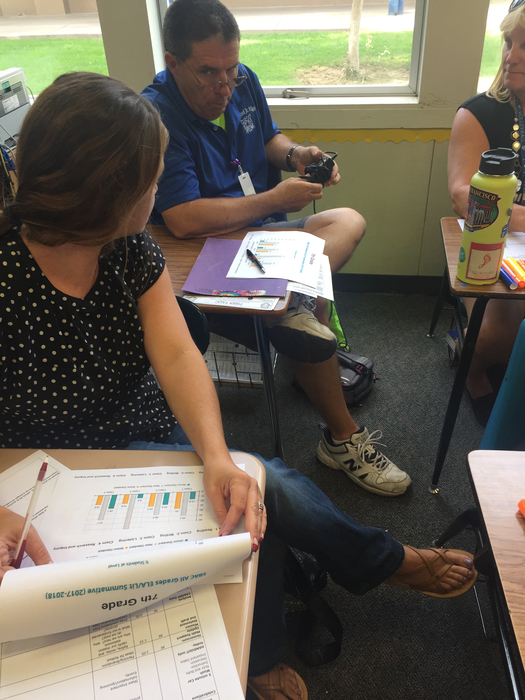 WJHS T-HAT Crew was out for the first time today looking for a class where the students were all "T-HAT," meaning T for Tigers, H for all homework completed, A for all in attendance, T for no tardies. This morning Mr. Kirkpatrick's 7th grade English class was all "T-HAT" and received donuts for their positivity, professionalism and productivity! Congratulations!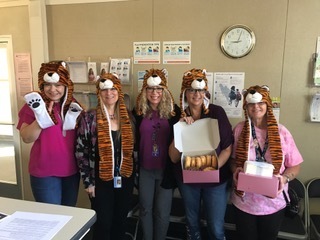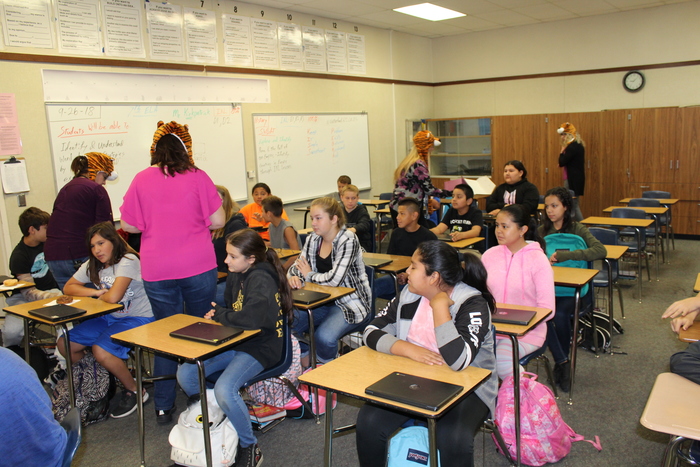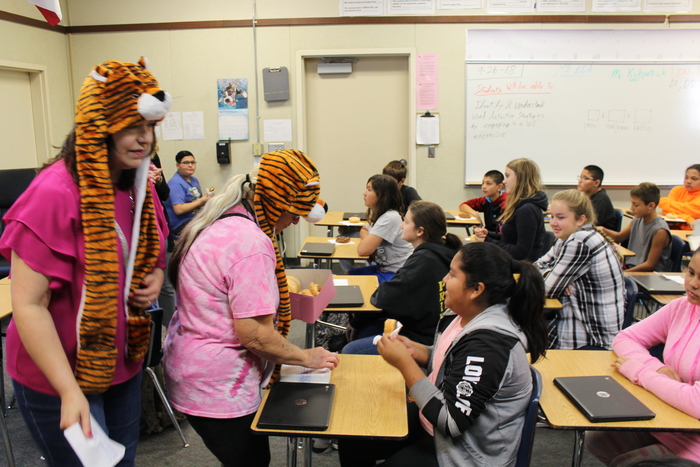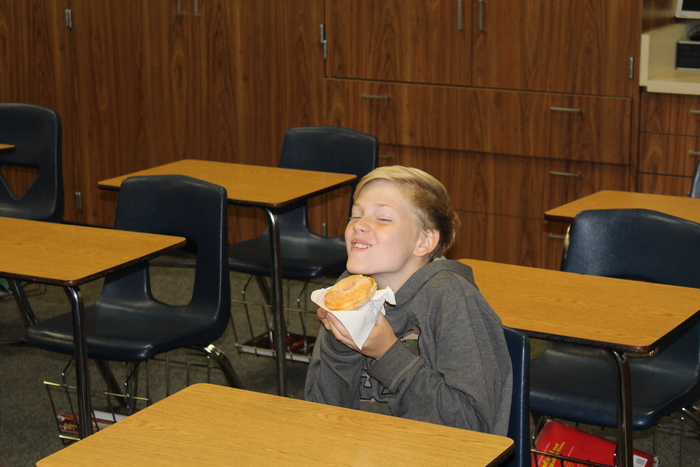 WJHS Teens Run Modesto Season 2 Kicked off this afternoon, 15 students strong, plus our lead mentor Cesar, Mr. Chipponeri, Mr. Glenn, and Mrs. Hall. Mrs. Thompson and Mr. Chimente will join the fun soon!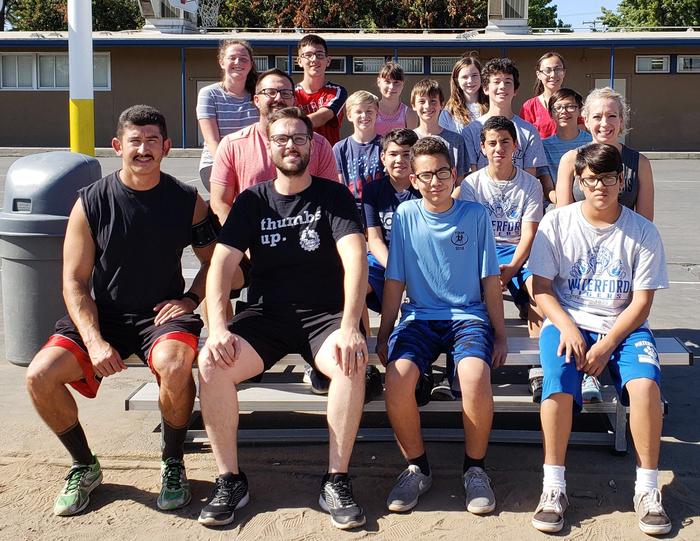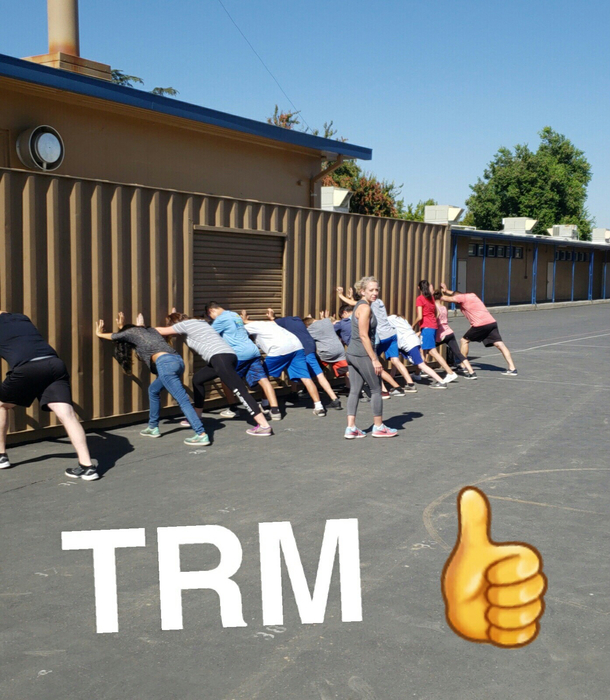 WJHS has Tiger Pride!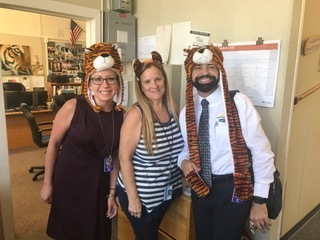 Morning Tigers! Don't forget about Minimum Day on Thursday! Tuesday- Minimum Day out at 12:41 p.m. Detention 2:45-3:45 p.m. Volleyball & Soccer @ Ross 3:30 p.m. Thursday- Detention 12:45-1:45 p.m. Volleyball & Soccer VS Spratling 3:30 p.m

8th grade Science students in Mrs. Bibbins' class used created inventions to use kinetic energy to generate energy to charge devices for rescue workers.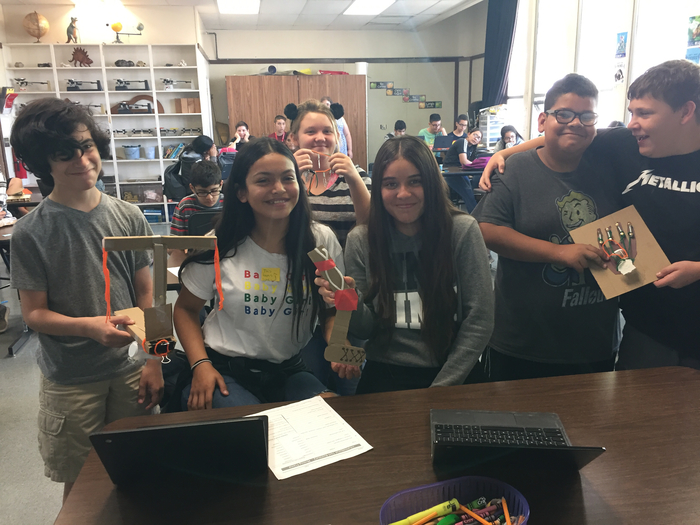 More PE fun!

Hand and eye coordination drills in Mr. Reed's PE Class today!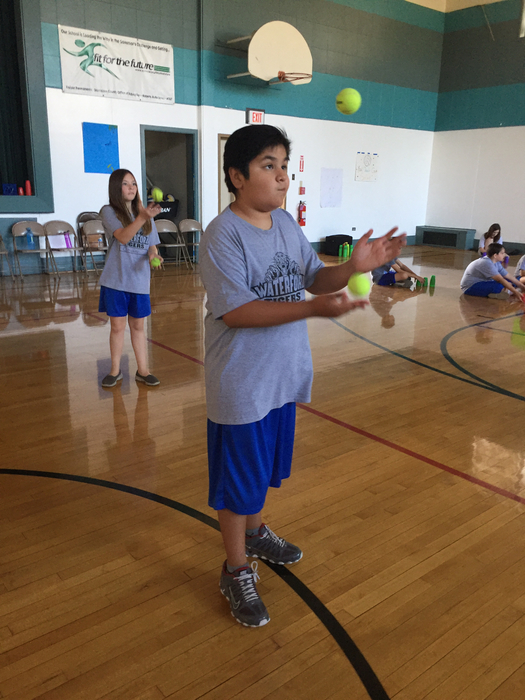 Marhletes were in action yesterday at WJHS during our Homeroom math focus time. During Homeroom all our students work on sharpening math basic skills in a variety of ways. We believe this consistent practice will promote math fluency so that grade level math concepts will be much easier!

Our WJHS soccer team beat Denair, 4-1, today and their overall record is 5-0!