Lucille Whitehead Intermediate school opens Distance Learning for 4th, 5th and 6th grades on January 6th and with IN-PERSON COHORTS AA/BB on January 11th. Contact the school office for more information.

Lucille Whitehead Intermediate school opens Distance Learning on January 6th and with IN-PERSON COHORTS AA/BB on January 11th. Contact the school office for more information.

It's a new year and Moon has a new look! A huge thank you to the Measure K Bond for our Renovations! We have new paint, a new covered entrance to the office, new boys and girls bathrooms, and 2 new playgrounds! The School looks great and we hope the kids are enjoying all the new updates!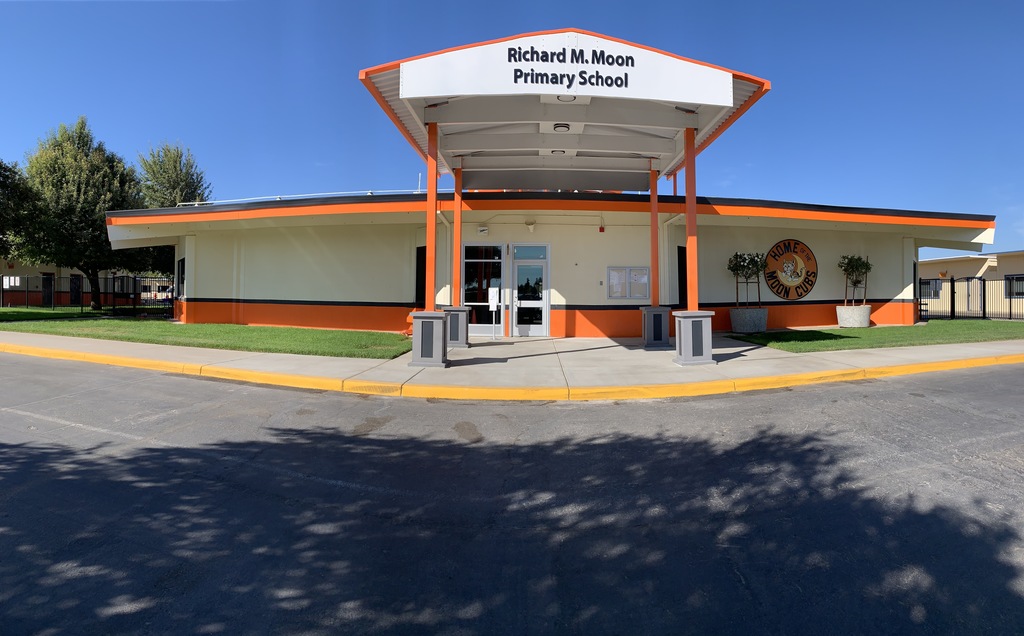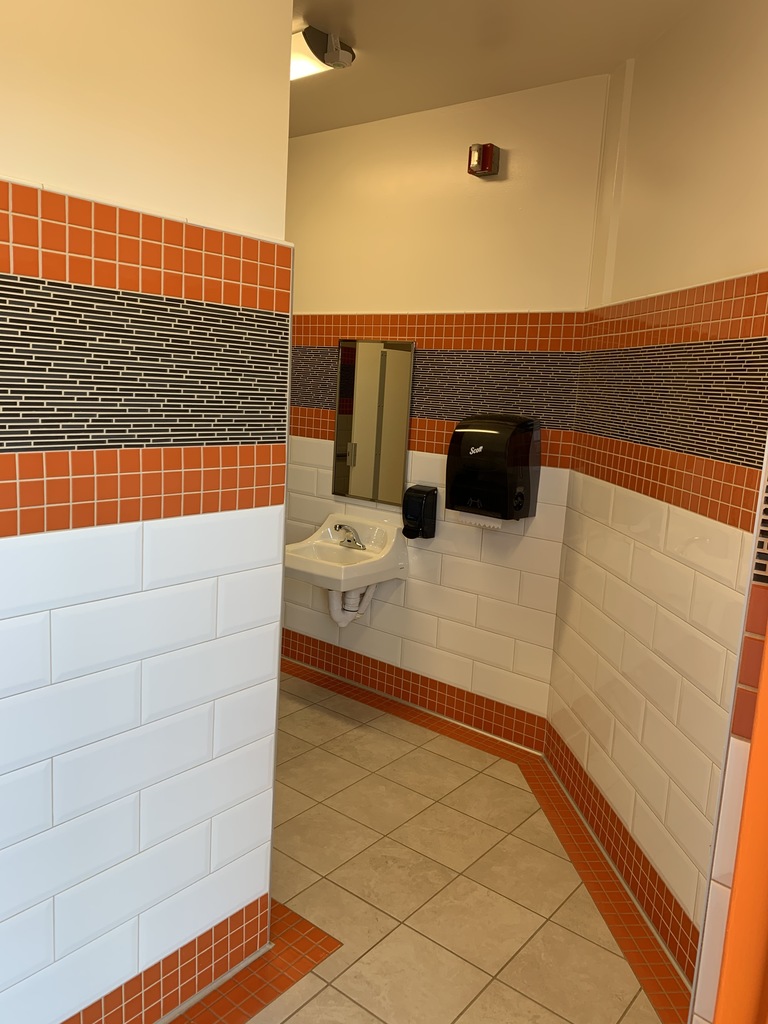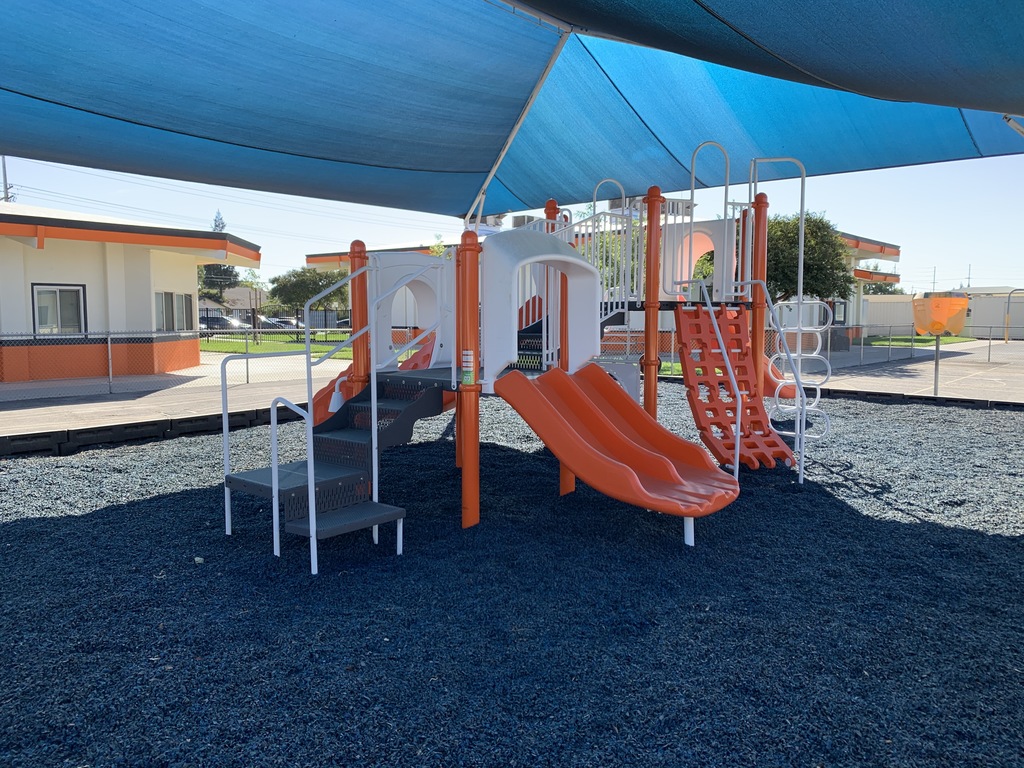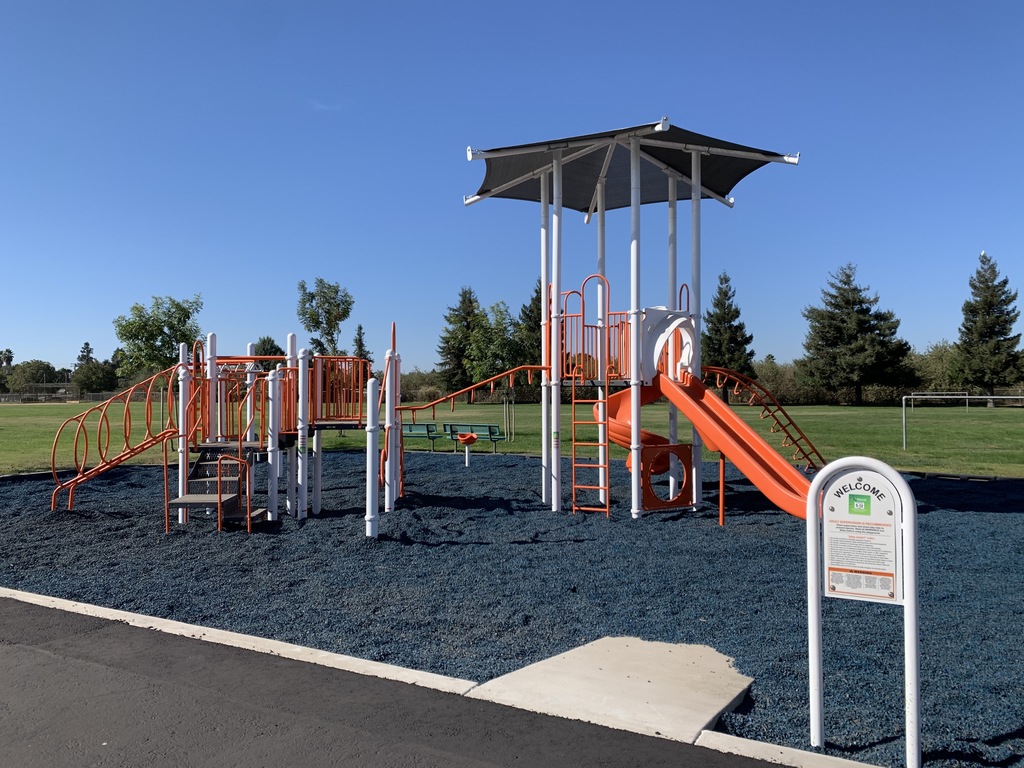 Happy New Year Moon Cubs and Families! We hope this finds you all healthy for the New Year and can't wait to see you soon!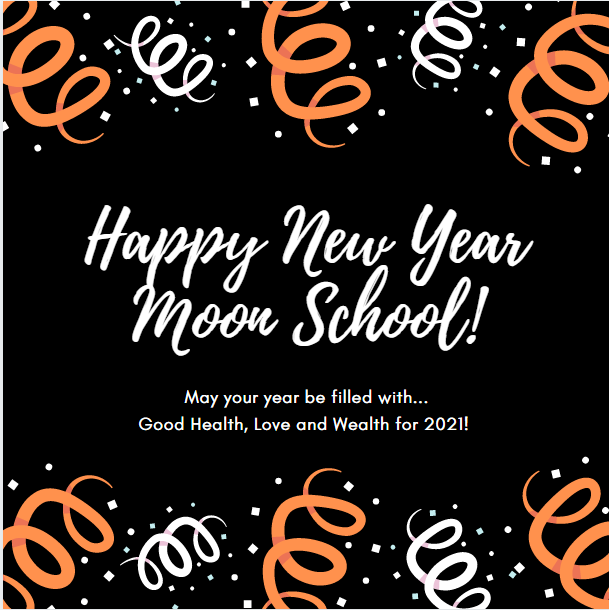 Moon Staff would like to wish you a Merry Christmas! We hope everyone is staying healthy and enjoying celebrating the holidays with our students! The best gift this year has been having our students back on campus and being able to spend time with our Moon Cubs!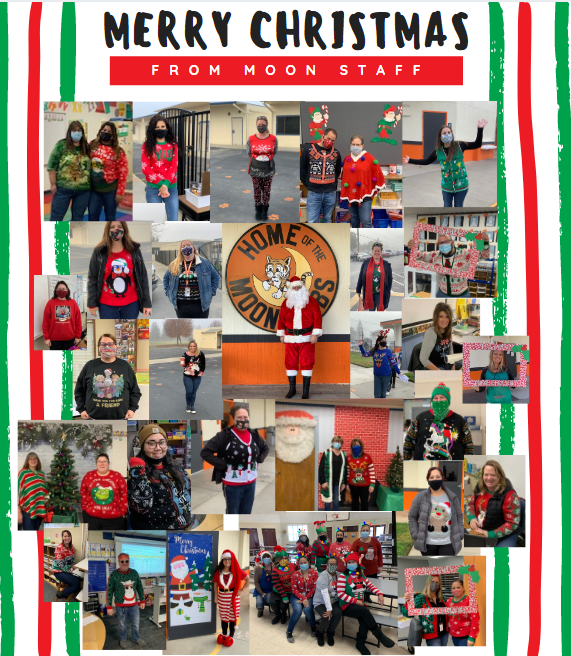 Celebrating Traditions Around The World When the Hanukkah Candle Met The Christmas Star The cold winds were beginning to blow, nipping at the heels of shoppers filling the street in search of the perfect gift. There seemed to be a certain joy in the air- the holiday season was here. The clerk at the corner gift shop was putting the final touches on the window decorations. She placed a Hanukkah candle in the Menorah and lit the Christmas star atop the tree. She stood back for a moment, admiring her handy work. Then she hurried off to tend to her chores. All was quiet in the front window, but not for long. "Excuse me," said a voice. "Huh?"said another. "It's me - over here." It was the Hanukkah candle. "Why are you always here?" he asked the Christmas star. "I was just about to ask you the same question!" replied the star. "Every year it's the same thing. They unpack us from the box and put us in this window," continued the star. "Some stop to look at me and others admire you. But you can't hang from a tree like the other ornaments. You don't sparkle like tinsel. And I don't see how you could sit atop this tree - like me." "Of course not, " chuckled the candle. "I don't belong on your tree. I am a candle - a symbol of hope. People sing songs and celebrate when they light me each evening. You see, many many years ago, a frightening King ruled the land. He wouldn't allow the people to pray and he put out the candle burning in their temple. One family used the last of their oil - just one day's supply - to keep that light aglow. Much to everyone's surprise, the candle stayed lit for 8 days until more oil arrived. Now people light me every year as a symbol of hope - remembering those who fought to keep me lit all throughout the year." "I see, " said the star. "And why do you sit perched on top of that tree year after year?" asked the candle. "As it turns out," replied the star in surprise, "I too am a symbol of hope to all who light me. Many, many years ago, a baby was born and laid in a manger in a stable. This baby brought eternal hope to the people who traveled from far-off lands to visit him, bringing gifts. A star was shining bright in the sky, leading them to where the baby lay. Now, I am a symbol of hope, reminding people of the baby's, birth. Every year, people place me on the tree and celebrate with songs and gifts and the most delicious smelling foods." The two were quiet for a moment, both deep in thought. Just then, a man stopped to admire the Hanukkah candle and the Menorah. All at once the star stretched out its points as wide as he could to shine a little extra light on the candle. The man moved on. A few minutes later, a child ran to the window to point to the star perched on the tree. Without even thinking, the Hanukkah candle straightened up as tall as he could and cast a glow over the star. From that day on, the star and the candle had a new understanding of each other. Different, but alike, each bring celebration to the season. Now when the candle and the star sit side by side the gift shop window, each works hard to help the other shine a little brighter - bringing hope to all who stop to visit.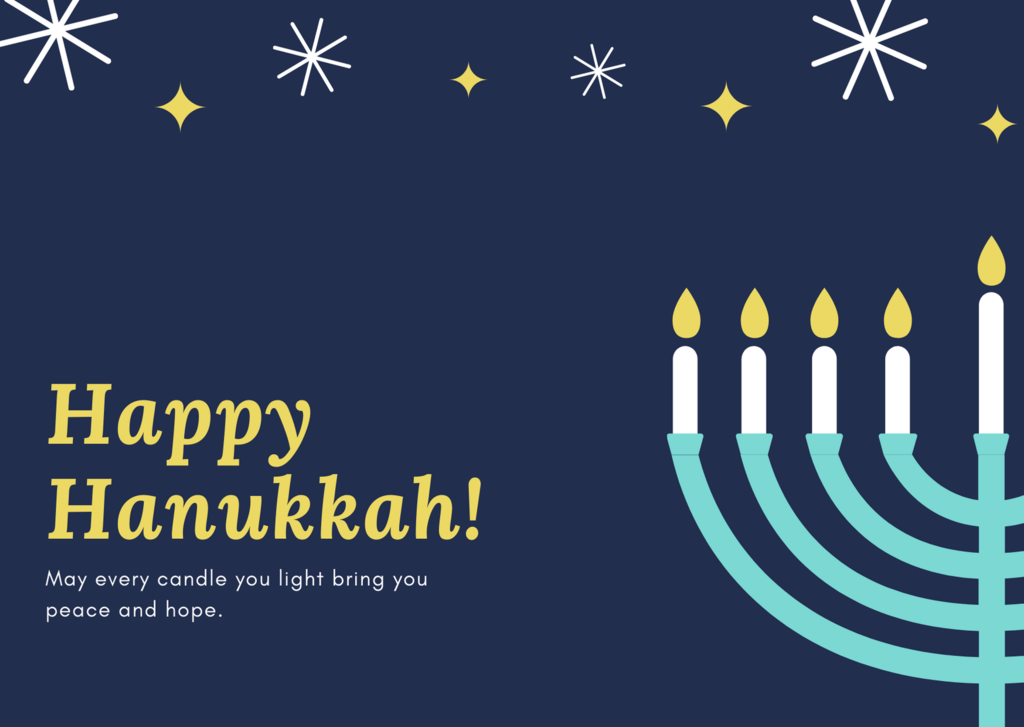 Good morning! Happy Friday! Just a reminder that the shirt order forms and money are due today. Please turn in forms and money to the office or to Jessica Clayworth by 2:30 p.m. Thank you! Have a great weekend!

FREE flu vaccination events in Modesto with the families and communities you serve! When: November 30th, 2020 3pm - 6pm Where: Downey High School 1000 Coffee Road, Modesto, CA 95355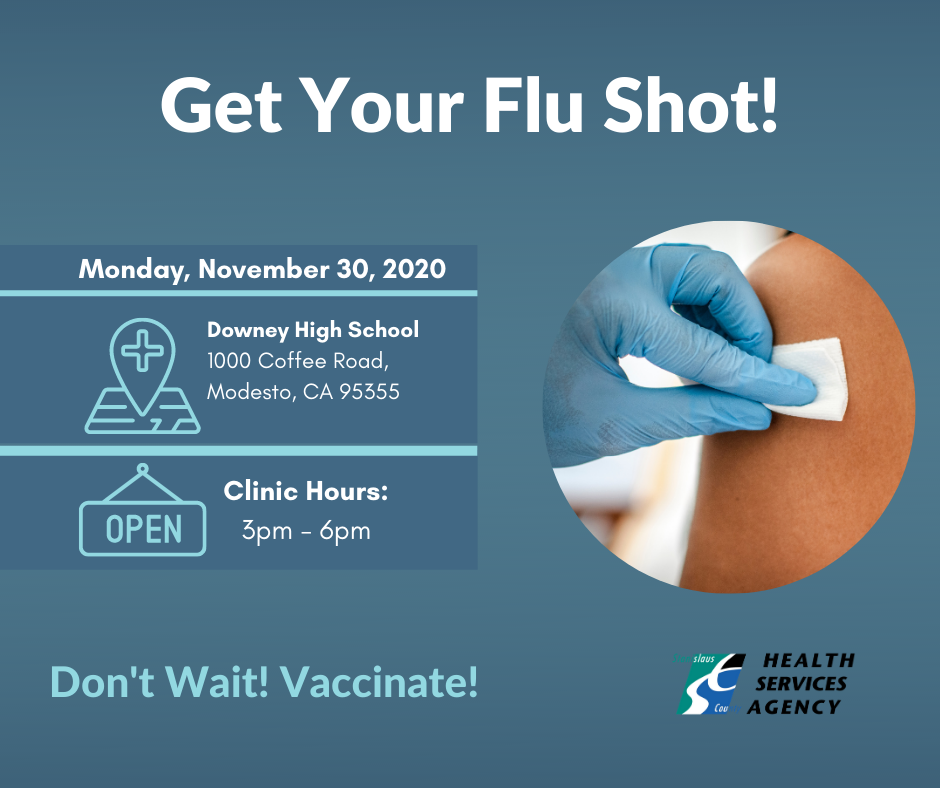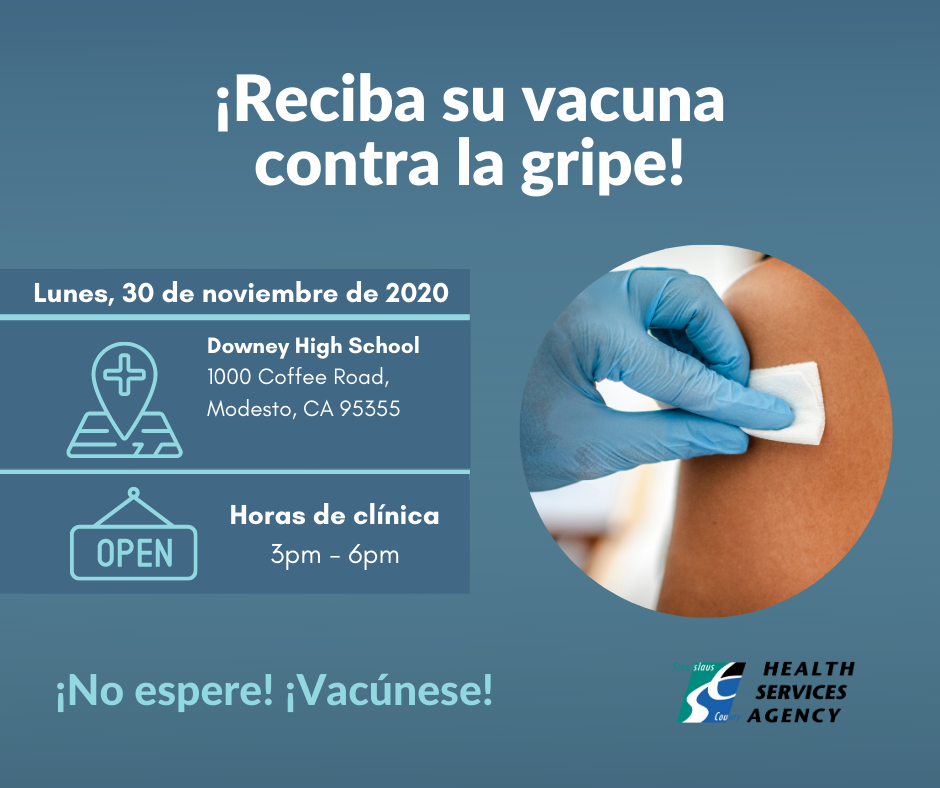 Happy Thanksgiving Moon Cubs!!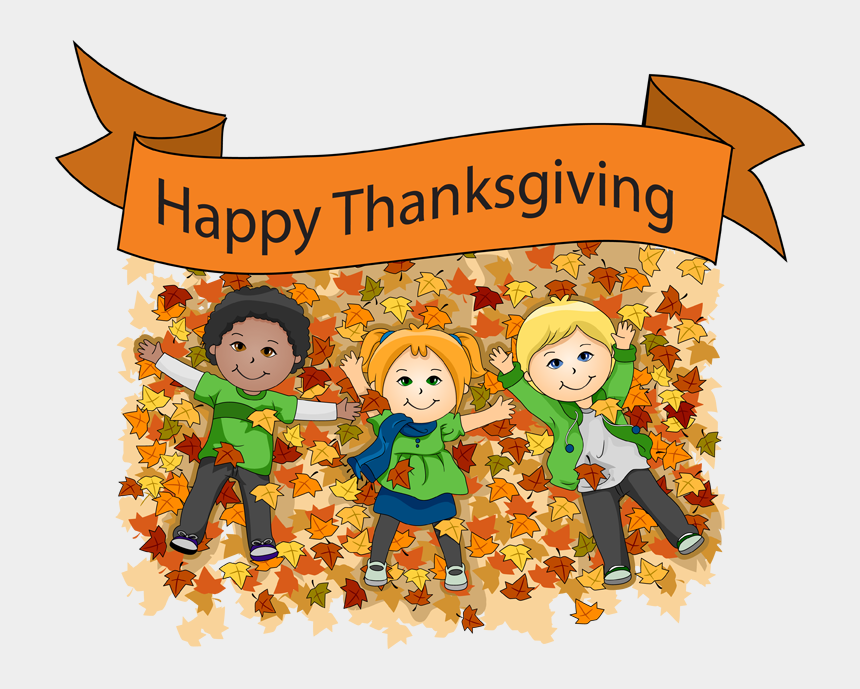 Hey Moon Cubs!! Here is a flyer to order this school years spirit wear!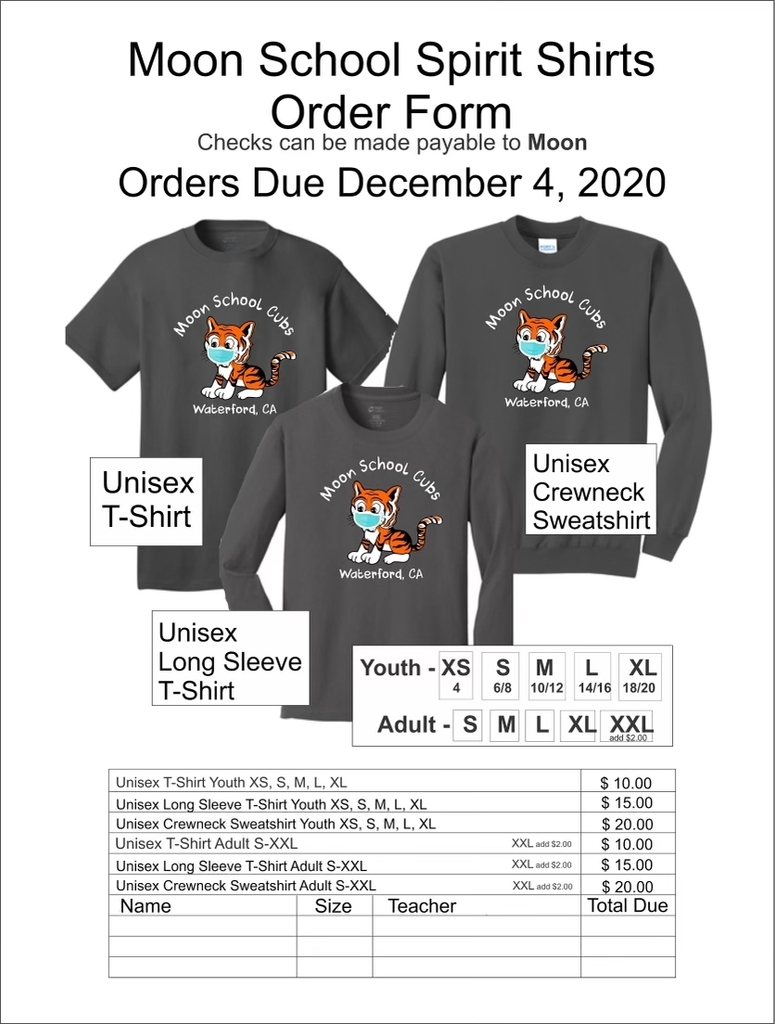 Child bereavement occurs when a child loses someone of importance in their life. There is substantial research regarding grief in adults, but there is less focus in literature about grief among children. Checkout Community Hospice Facebook for weekly "Positive Vibes" which include videos and kid crafts. If you know a child between the ages of 6-17 years old that needs Grief Support call (209)578-6300.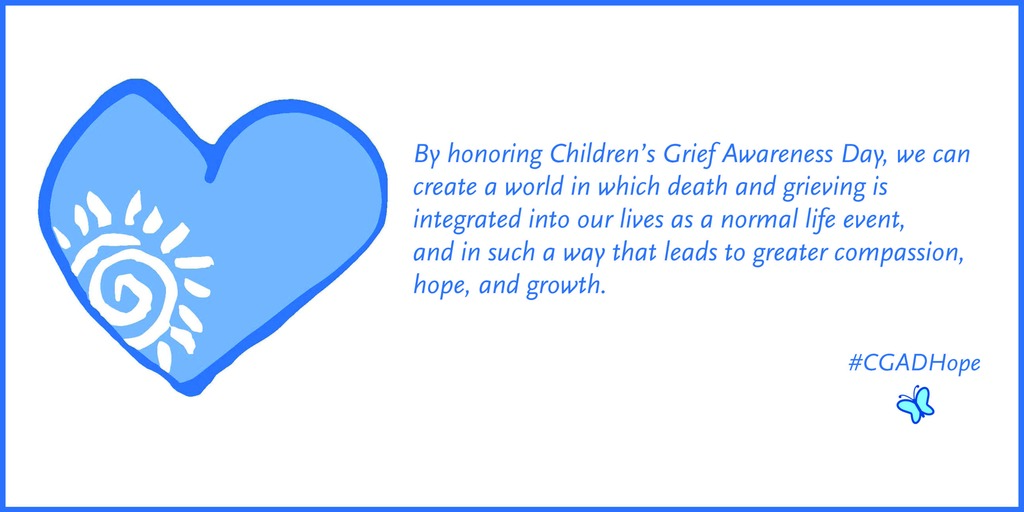 National Recycling Day What Is Recycling? Recycling is how we take trash and transform it into new products. There are several types of recycling processes that allow some materials to be used one or more times. Recycling is good for us and the environment because it reduces the use of new raw materials to product new products. It also reduces the energy we use, improves the quality of air and water, and fights climate change. All sorts of things can be recycled. Some of the most common processes used today recycle: Plastics Glass Metals Electronics Computers and accessories Textiles Newspapers and magazines Cardboard Soda cans, plastic water bottles, plastic milk cartons, newspapers, cereal boxes and old computers are just some of the common items that are recycled every day. If all of us were to recycle just a few items per day that we throw away, we can go a long way to improving the environment for our futures and future generations.


Going on today till 2pm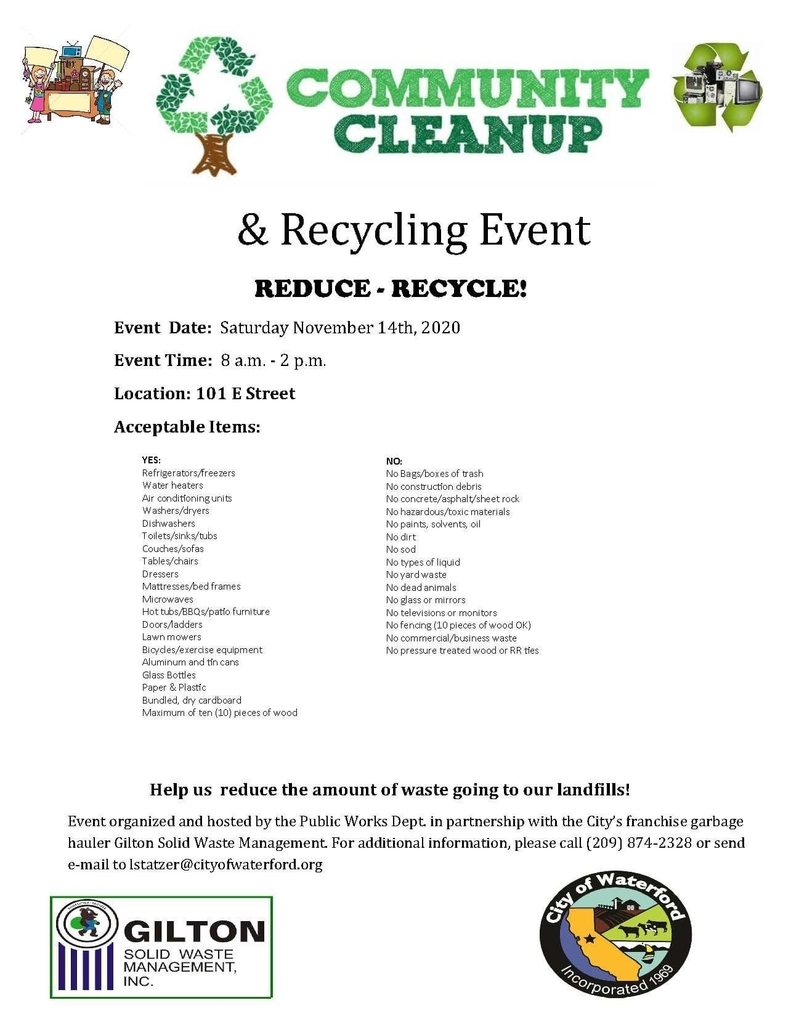 National Seatbelt Day is a great way to promote safety! Please take the time to have your car seats inspected and make sure they are secured safely! Make sure all your children are buckled securely before driving. We can also be a good example to our children by making sure we always buckle up also! Safe Kids Stanislaus county Inspection Stations Location: Doctors Medical Center 1400 Florida Ave Modesto, CA 95350 Schedule: Last Wednesday and Last Thursday of the month 8:00 AM To 12:00 PM Appointment Required: Yes Contact: Rena Lepard (209) 342-3459
rena.lepard@tenethealth.com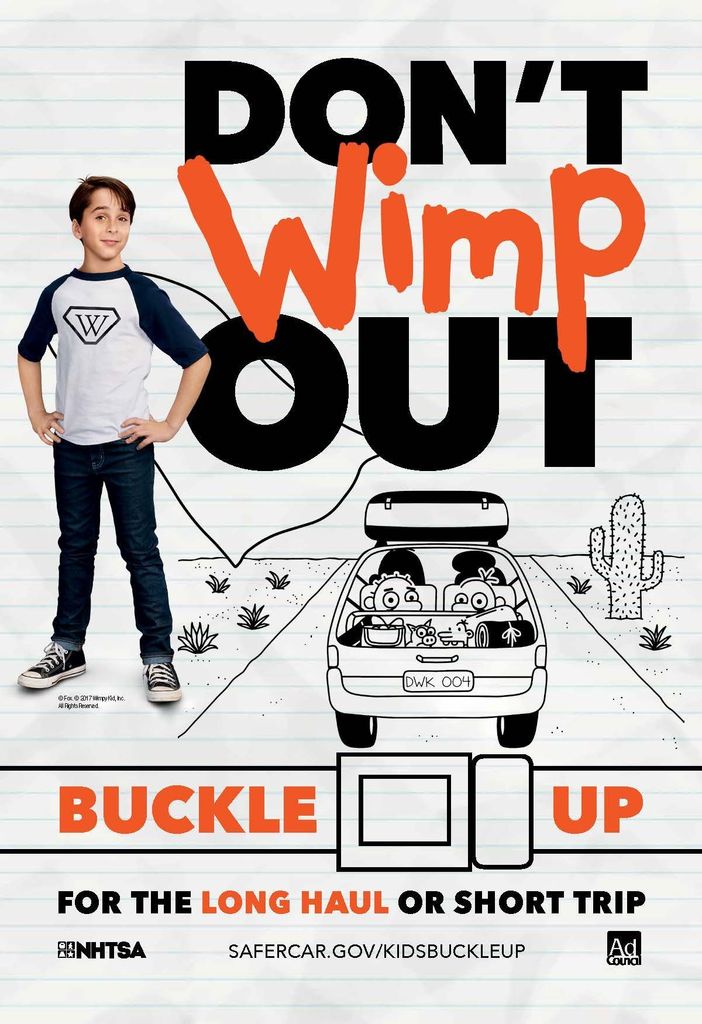 RICHARD MOON PRIMARY OPENS 2nd & 3rd Grades. Moon school opened 2nd and 3rd grades on November 2nd with the AA/BB cohort schedule. Students in Cohort A receive in-person instruction Monday and Tuesday mornings, students in Cohort B receive in-person instruction on Thursday and Friday mornings.

Moon school has a tribute up for Staffs family that was in the Military. We would like to honor all of those who are on the wall on 11/11 at 11am. Pete Zumstein 1945-1947 Army WWII, Staff member Mrs. Hawkins. Wesley Cox 1993-1996 Army Infantry, Staff member Mrs. Cox. Lonnie Wilcox 1980-1984 Navy, Staff member Ms. Wilcox. Eric Thornton 2011- present Us Coast Guard, Staff member Mrs. Thornton. Audra Thornton Active Duty Coast Guard, Staff member Mrs. Thornton. Rafael Madrigal, Jr. Marine Active Duty, Staff member Ms. Galaviz. Edward Webb World War II Air Force & Marine Corp, Staff member Mrs. one. Oren Woods 1944-1946 Army, Staff member Mrs. Owens. Rick Hilgenberg 1971-1973 Army, Staff member Mrs. Rogers. John Nyquist Army 42nd Infantry Rainbow Division, Staff member Ms. Nyquist. Mitchell Payne Brownlee 1995-2016 Machinist Mate Nuke, Staff member Ms. Parman. Jeffery K. McWilliams 1981-1991 Air Force, Staff member Mrs. McWilliams. Thomas O. Scripps Army World War I, Staff member Ms. Brewer.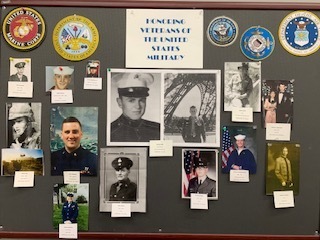 We celebrate Veterans Day on November 11th. Today is observed for Americans, to show that they are thankful for these men and women who protected our country and us. Many people visit cemeteries and put flowers and flags on Veterans' graves, put flags out on porches, have parades, wear bright red poppies, and take a moment of silence at 11am in remembrance of Veterans.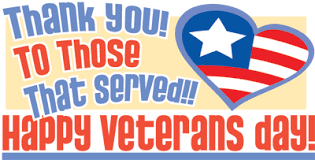 Just a reminder.... No School tomorrow 11/11/2020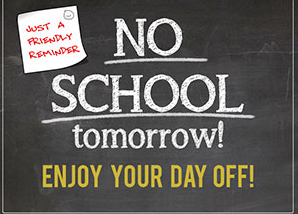 DANCING CRANBERRY STEM EXPERIMENT Is it science or magic? This is a super simple and fun way to explore states of matter, density, and more for Thanksgiving! Usually, you see this activity with raisins, but you can easily mix it up with dried cranberries for the holiday season. There are two great ways to set up this Thanksgiving science experiment that both cause the dried cranberries to dance but use slightly different ingredients. Give your science activities a fun twist for Thanksgiving this year. THANKSGIVING THEME Thanksgiving is the perfect time to experiment with pumpkins. apples and even cranberries! Our dancing cranberry experiment is an awesome example of simple chemistry and physics, and your kids will love this simple experiment just as much as adults! DANCING CRANBERRY EXPERIMENT Can you make cranberries dance? You can even try this with raisins, grains of salt, and even popping corn. If you don't have a soda, you can also use baking soda and vinegar seen here. This is a bit of a combo of physics and chemistry, but we are going to focus on the buoyancy part here! YOU WILL NEED: Clear glass Dried cranberries Sprite HOW TO MAKE CRANBERRIES DANCE STEP 1. Fill the glass almost 3/4 full with Sprite. STEP 2. Add a small handful of dried cranberries to the Sprite. STEP 3. Watch the cranberries drop to the bottom of the glass, float to the top and back down again for several minutes.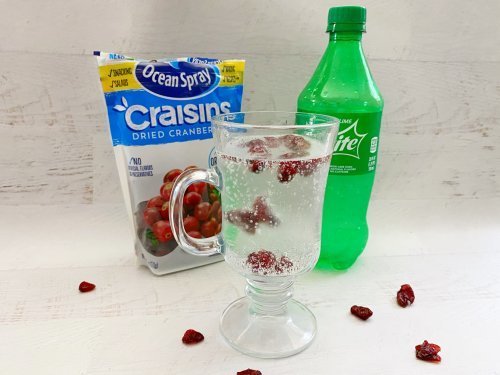 We had some fun costumes on campus last week and wanted to share them with everyone!