Great job to all of our principles for hosting projects as part of the Love Waterford citywide volunteer day!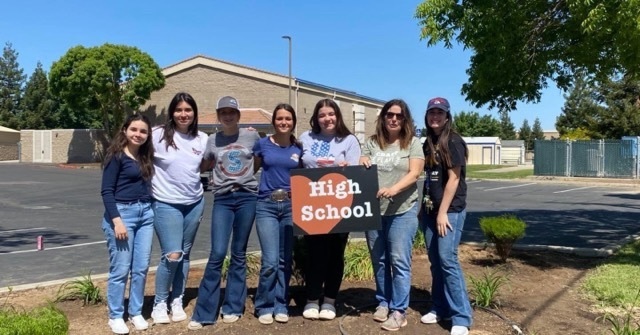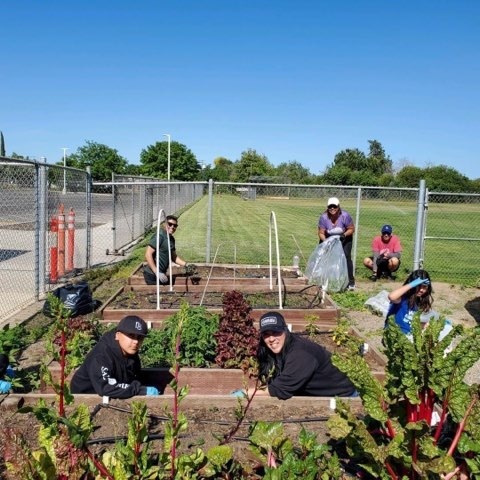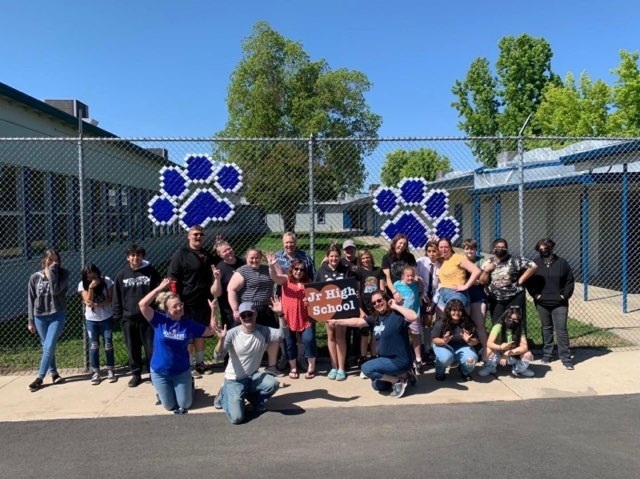 Moon school is having their book fair until Friday. Come by between 2:45 and 4 PM Thursday and Friday to support your school and pick up some books to keep your kids interested in literacy during the summer.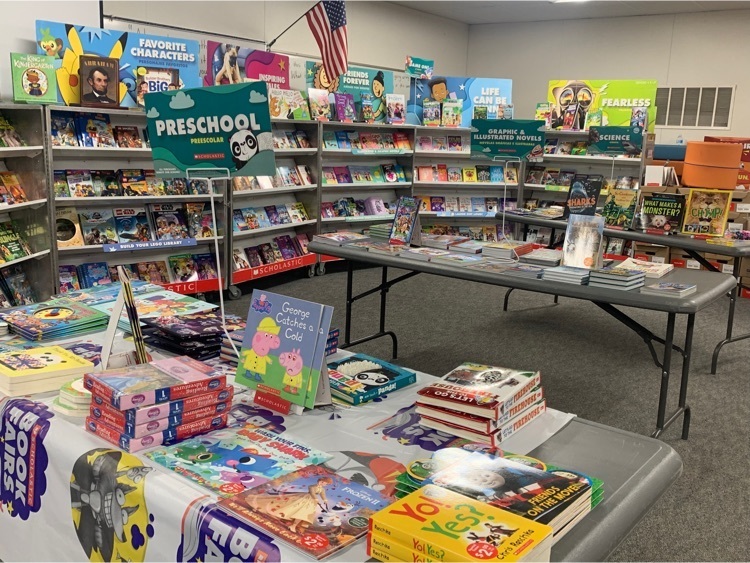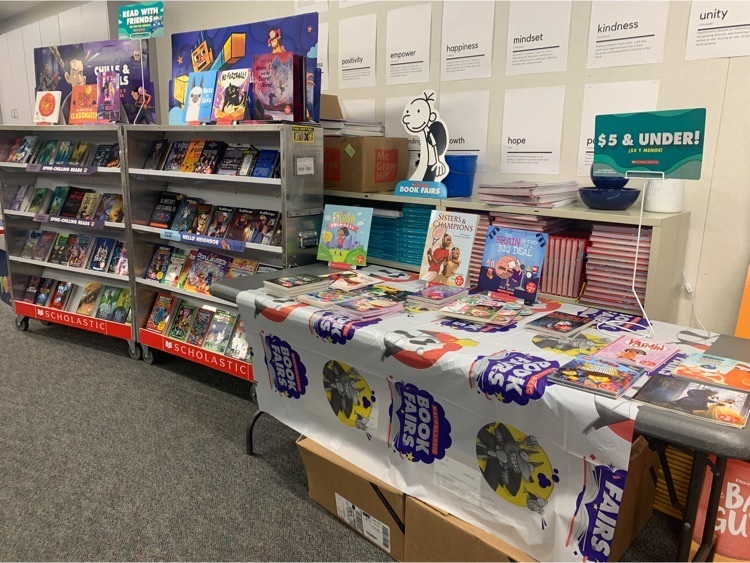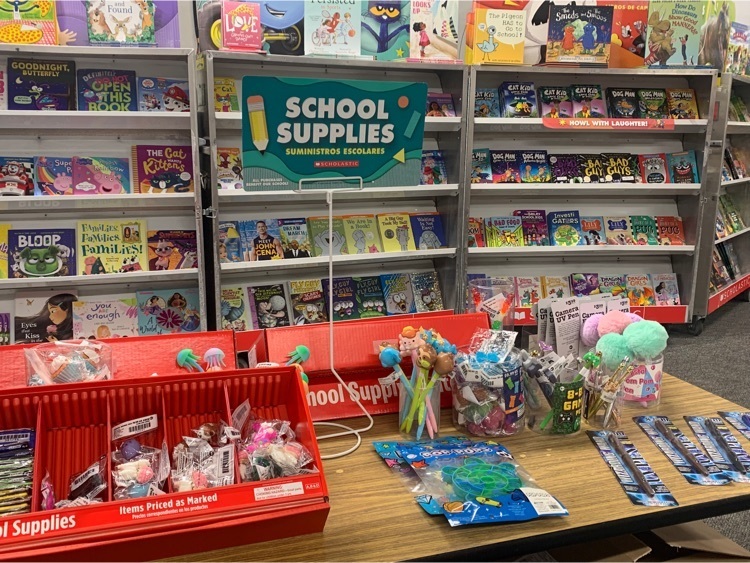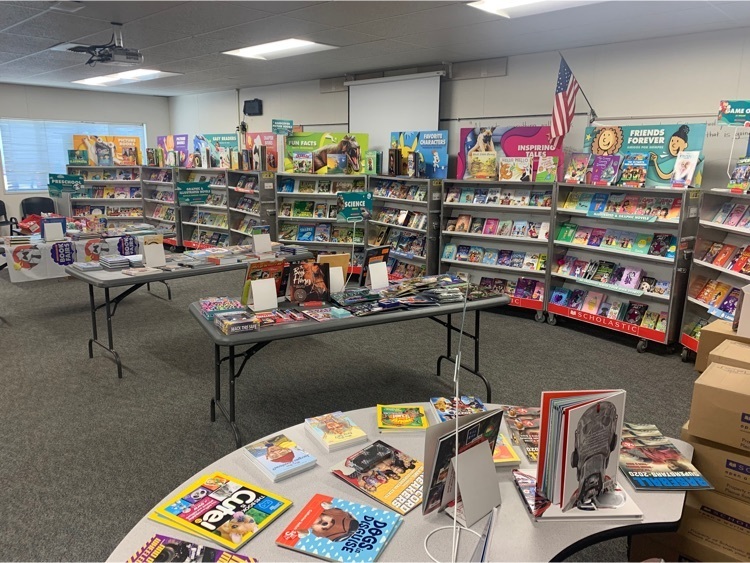 All of our second grade Moon Cubs took a trip to the Waterford museum today to learn about the history of our town.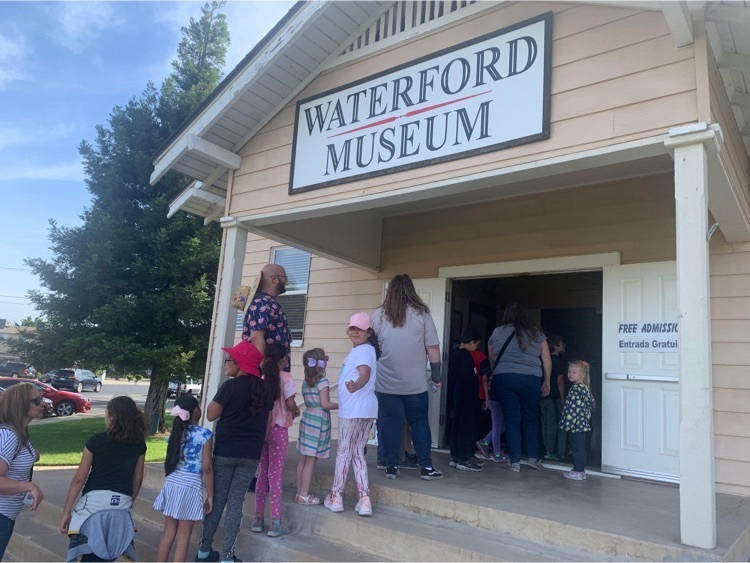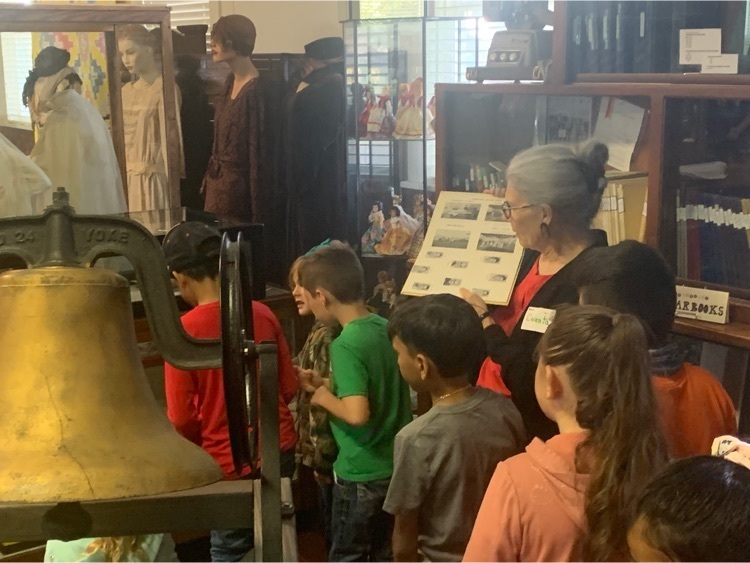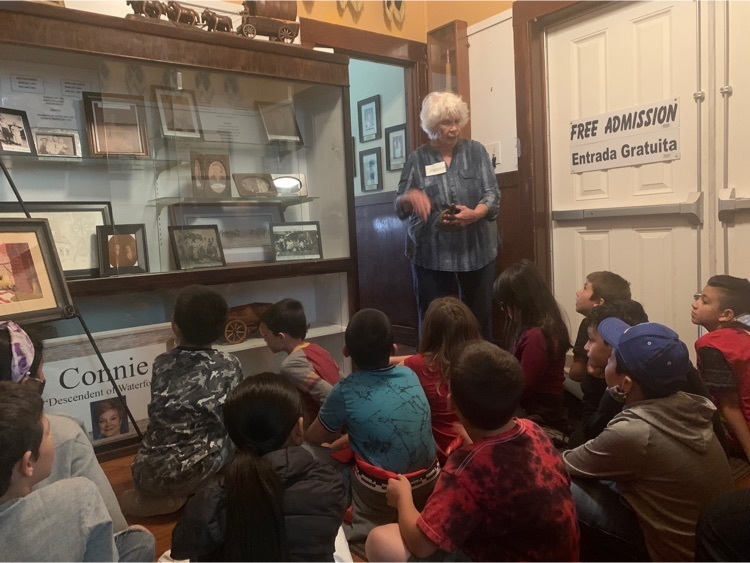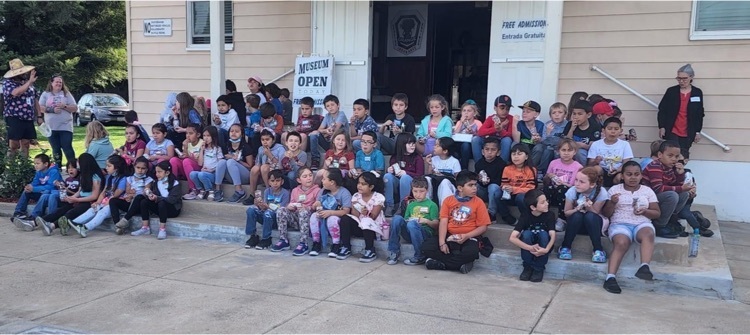 Join us in celebrating our Waterford USD bus drivers and their many years of safe driving! We are so happy to have such an awesome team of drivers, who are dedicated to making every trip fun, cheerful, and SAFE for our students! They are pictured here sitting in one of our brand NEW bluebird buses, which are equipped with 3 point safety belts and have lower emissions. Also pictured is bus mechanic Luis Perez, who keeps us running smoothly every day! Here are some fun facts from our bus drivers: - A school bus weighs the same as 700 kindergarteners! - Just one tire rotation on those massive bluebird busses rolls the bus forward 10'6"!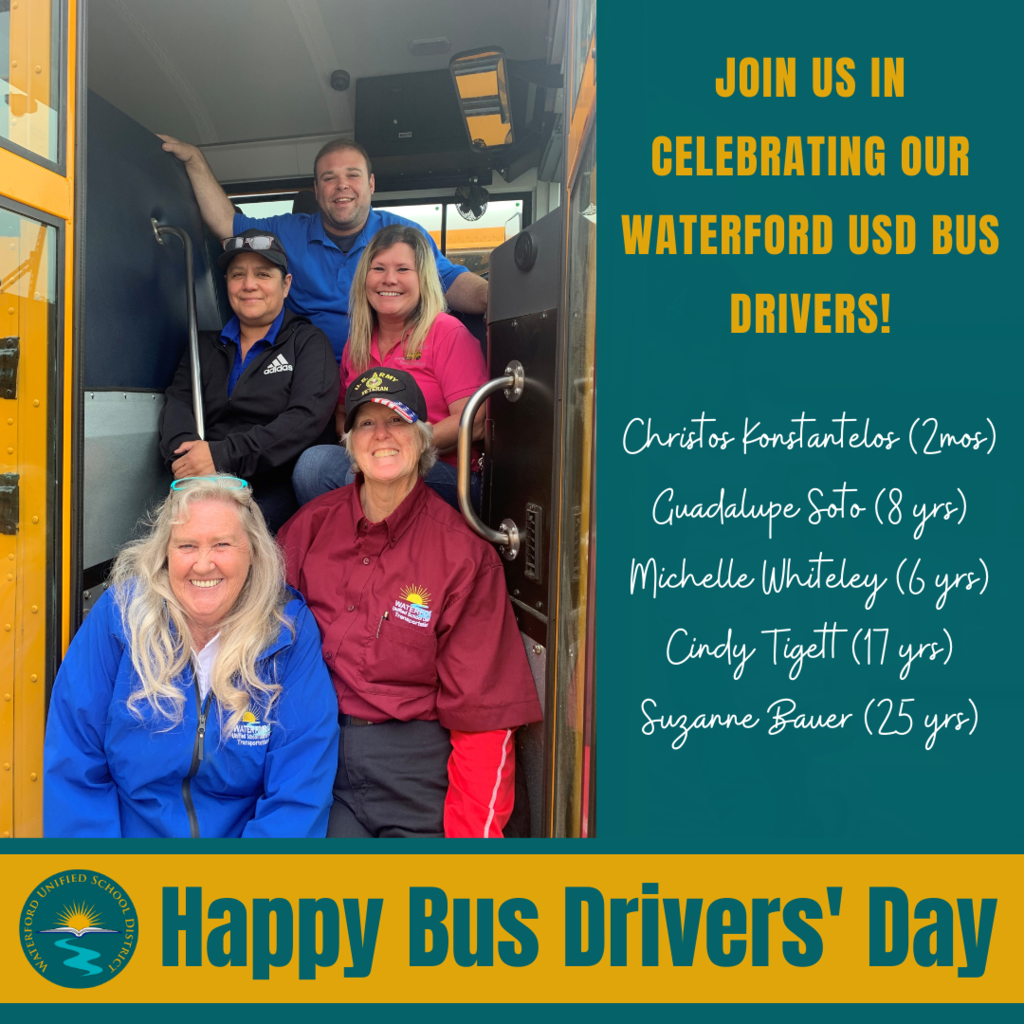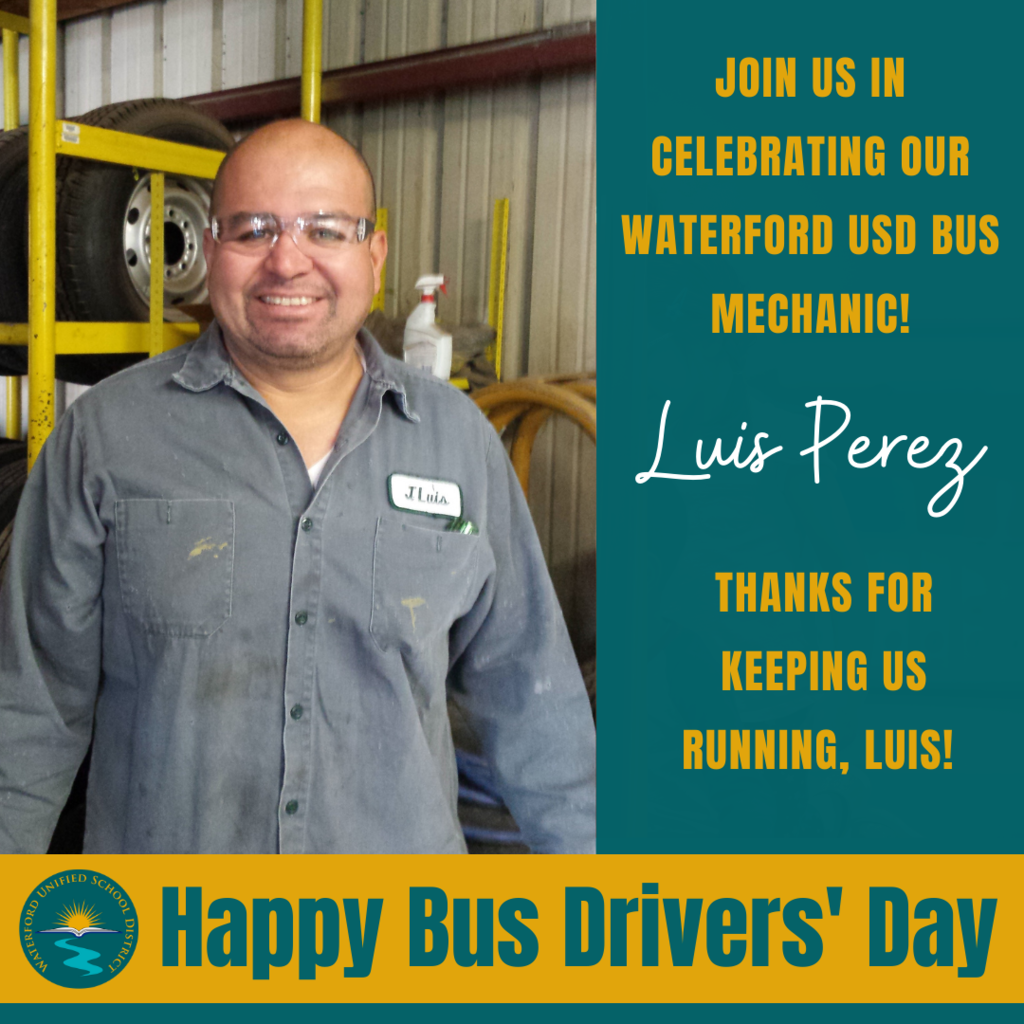 WACKY WEDNESDAY! Part of Moon School's celebration of Dr Seuss's Birthday and National Literacy Week.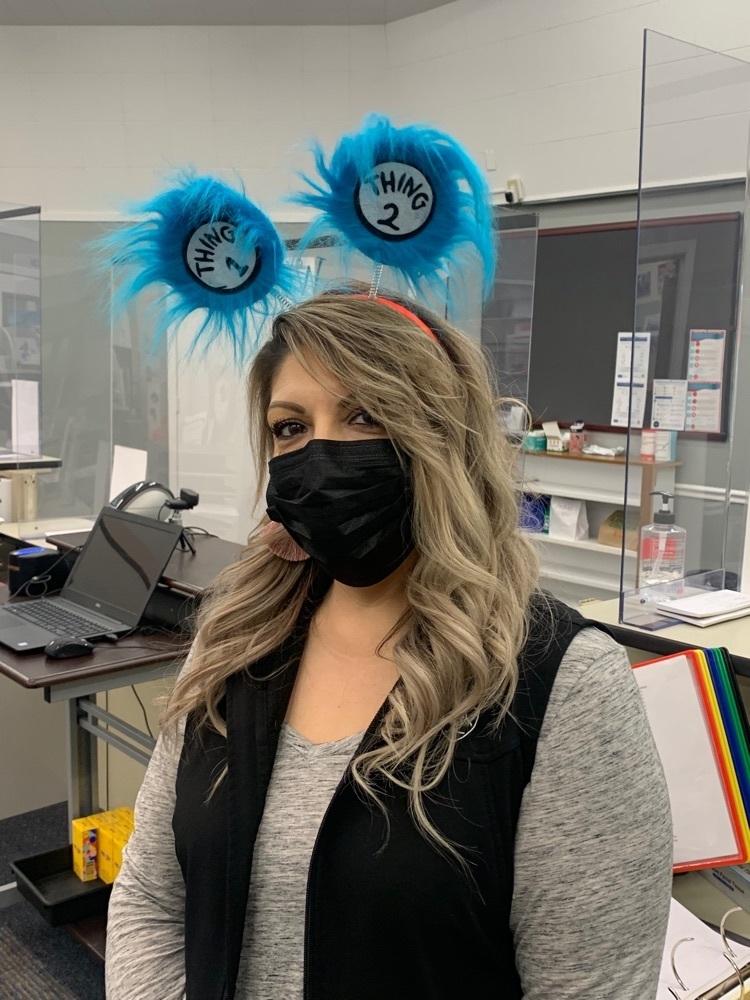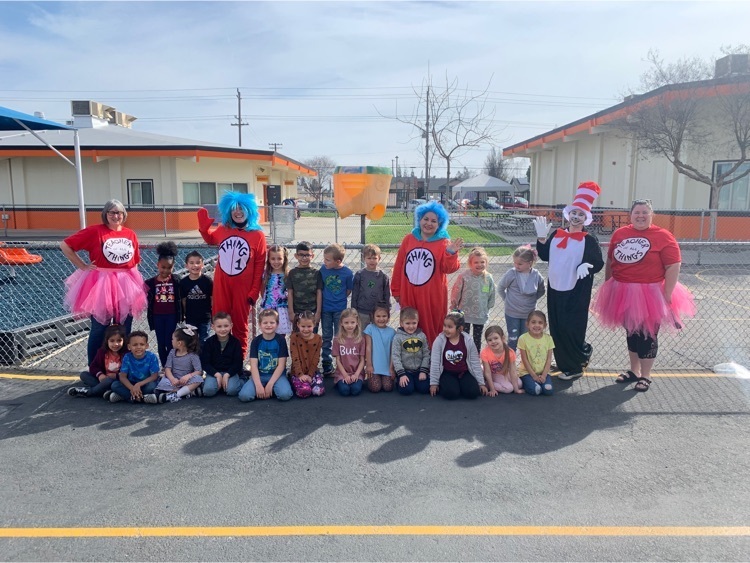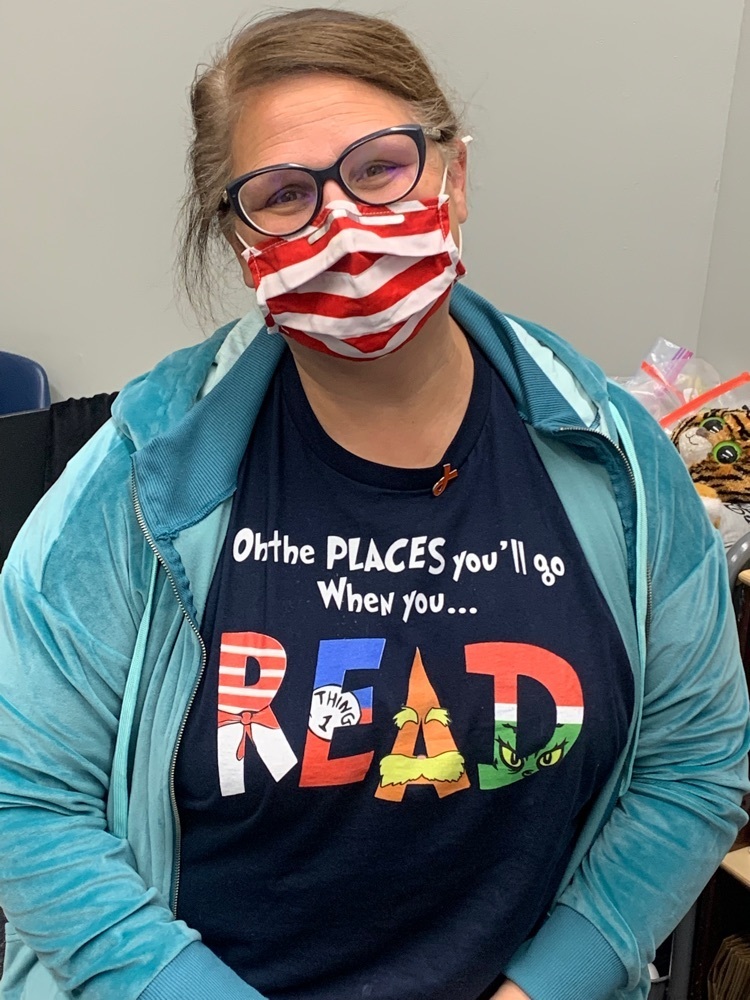 TEAM vs TEACHERS! Come out tomorrow, Feb 10th, and see your boys soccer team face off against their teachers and staff. This match will take place at wildcat stadium at 3pm. Who do you think will win?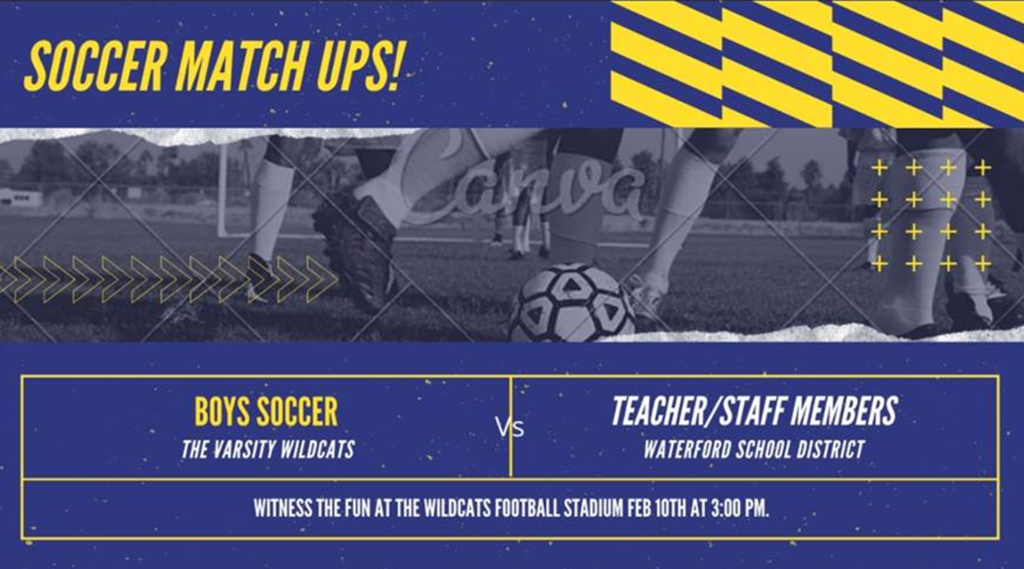 There is FREE RAPID Covid-19 testing today, starting at 2PM, at the Hughson senior center (2307 4th St.) for those of you looking for a local testing resource.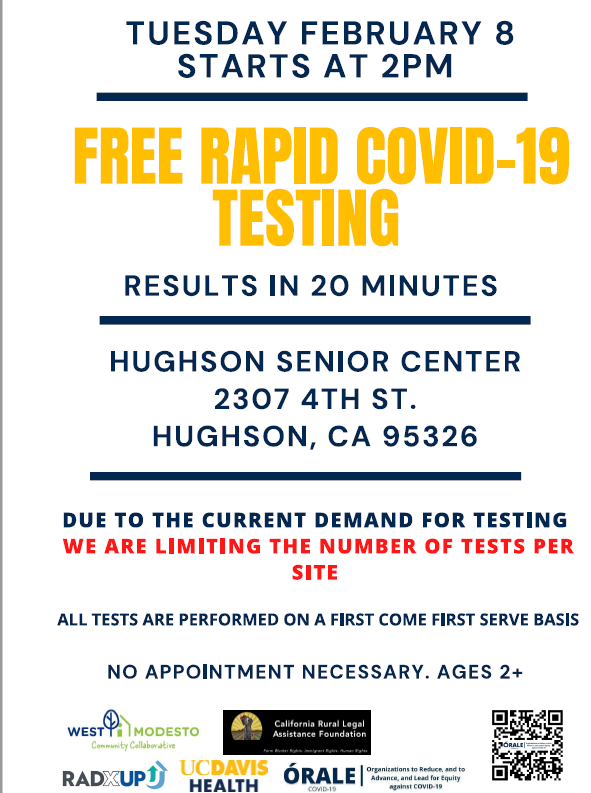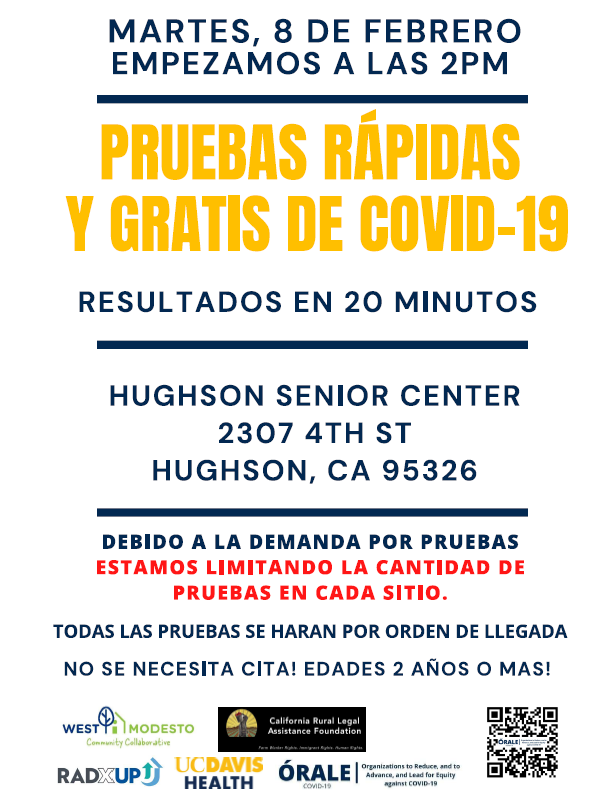 Good Morning Moon Cub Families, Make sure you all have updated the portal information on Infinite Campus for this new school year!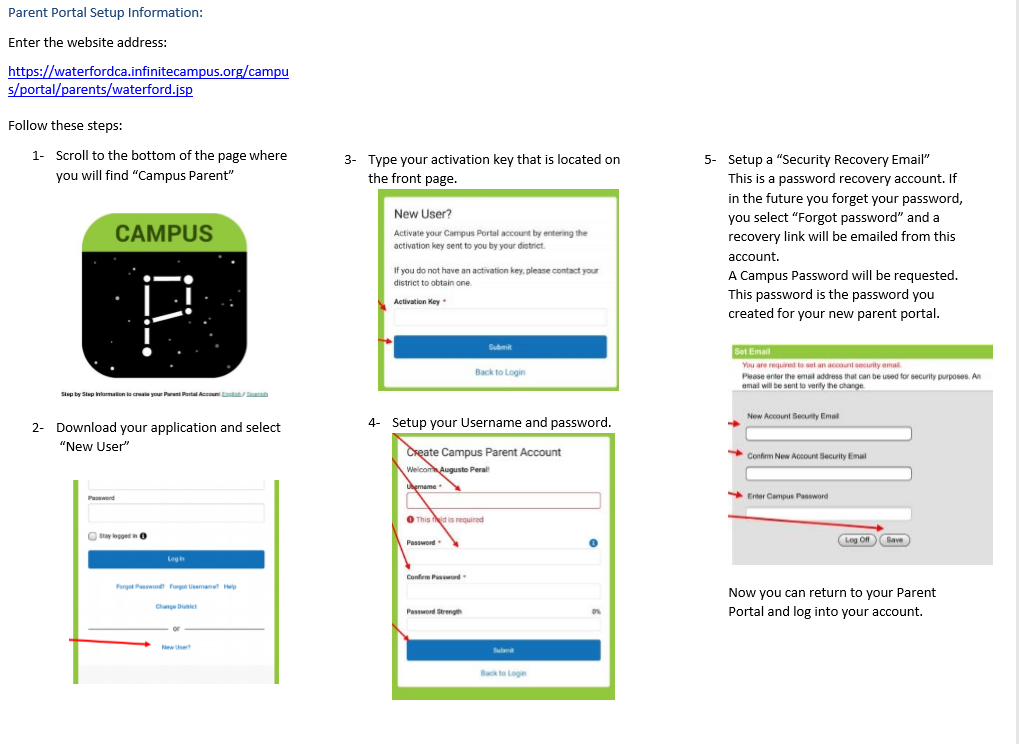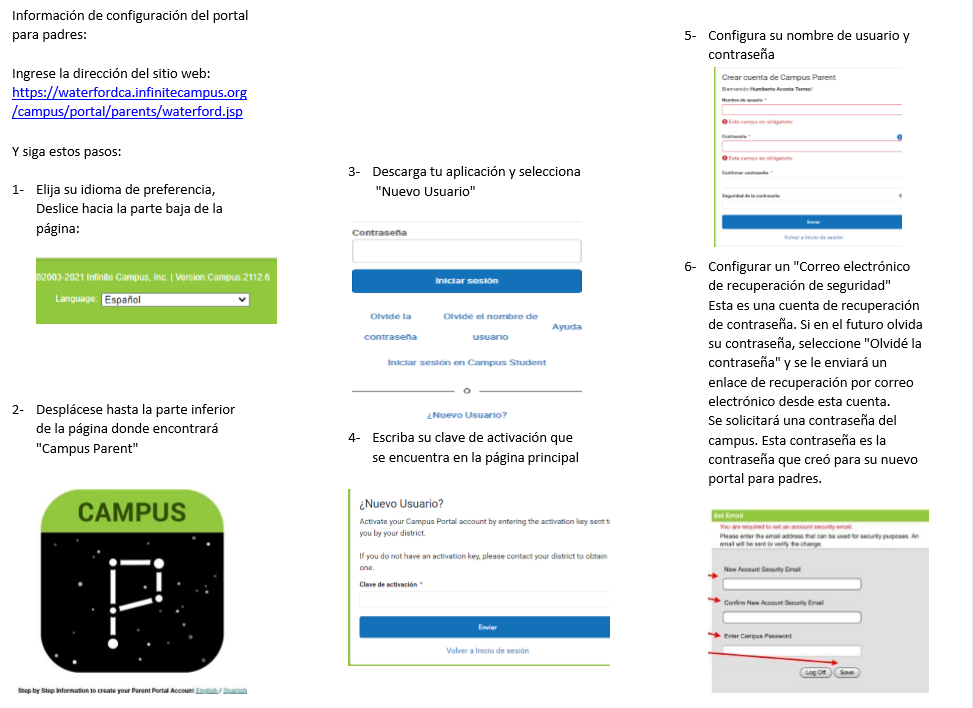 Tomorrow at Waterford High School Vaccines will be available to anyone age 12 and over who lives or works in Stanislaus County. Ages *12-17 can only receive the Pfizer vaccine. Parental attendance is required. For each vaccine given, $1 will be donated to the high school student body fund.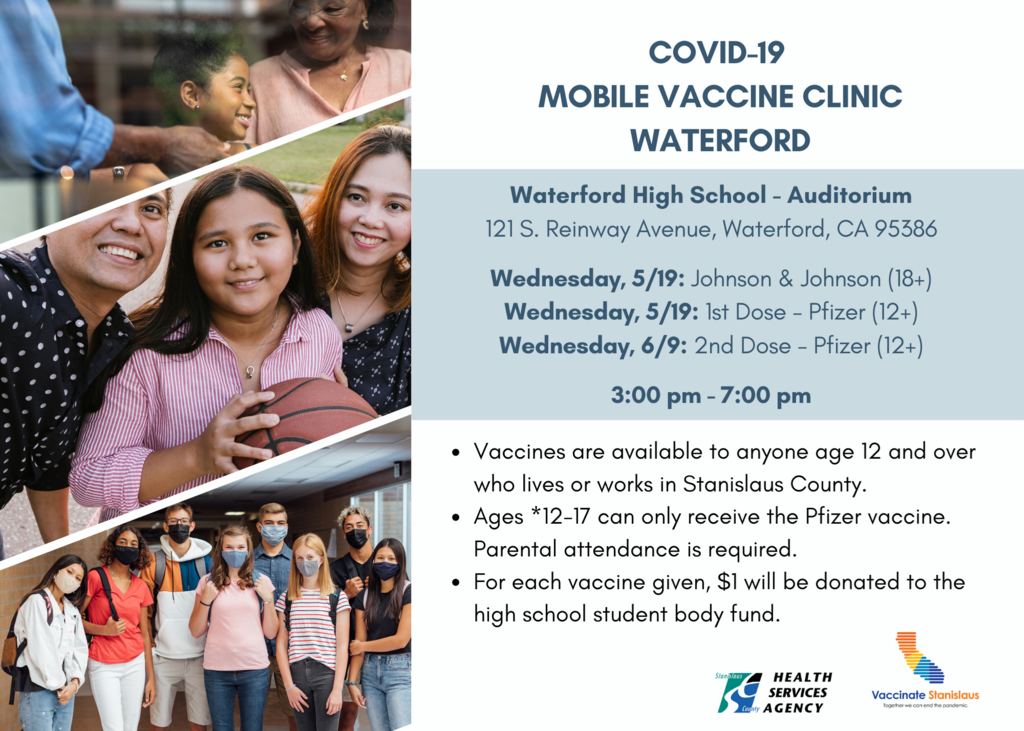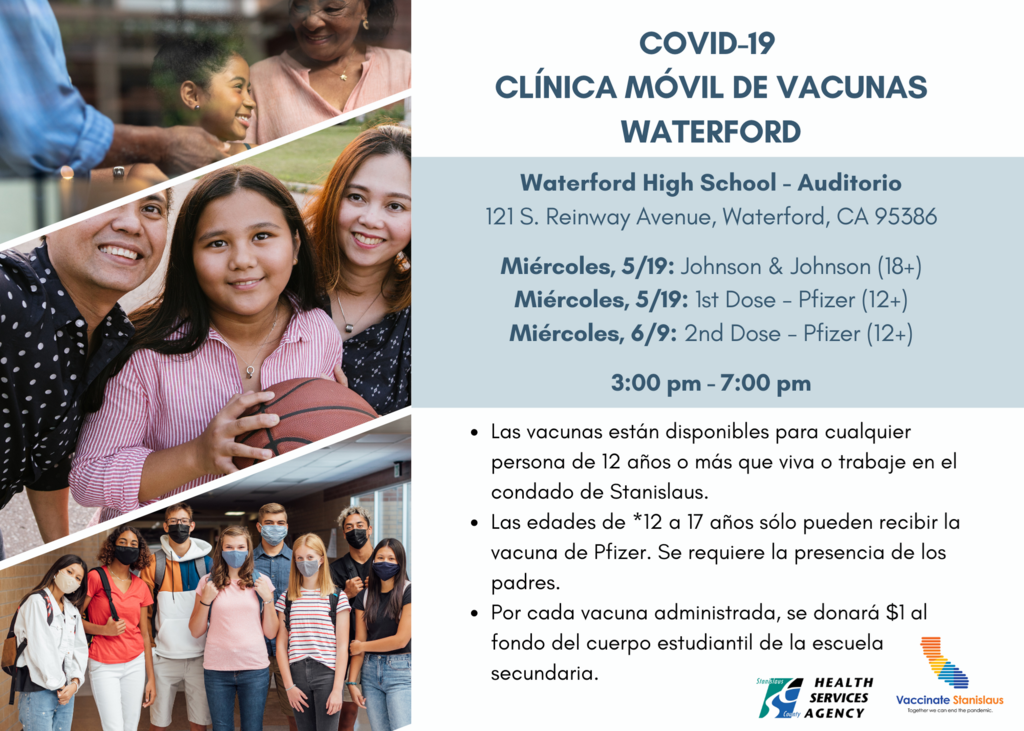 Free Vaccination Clinic information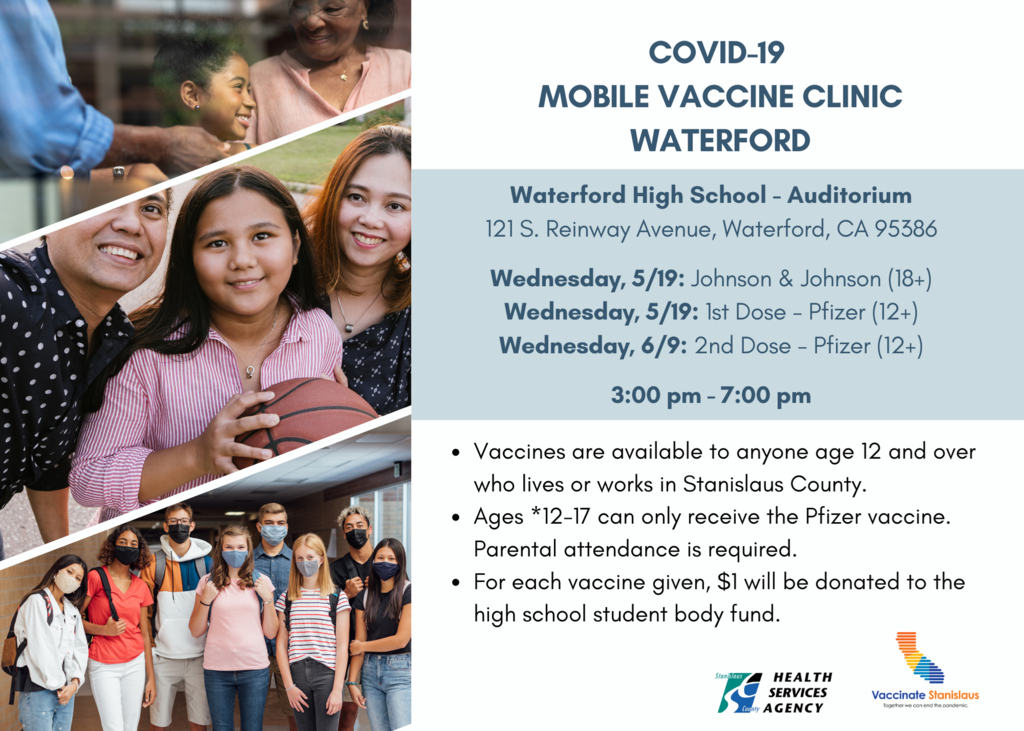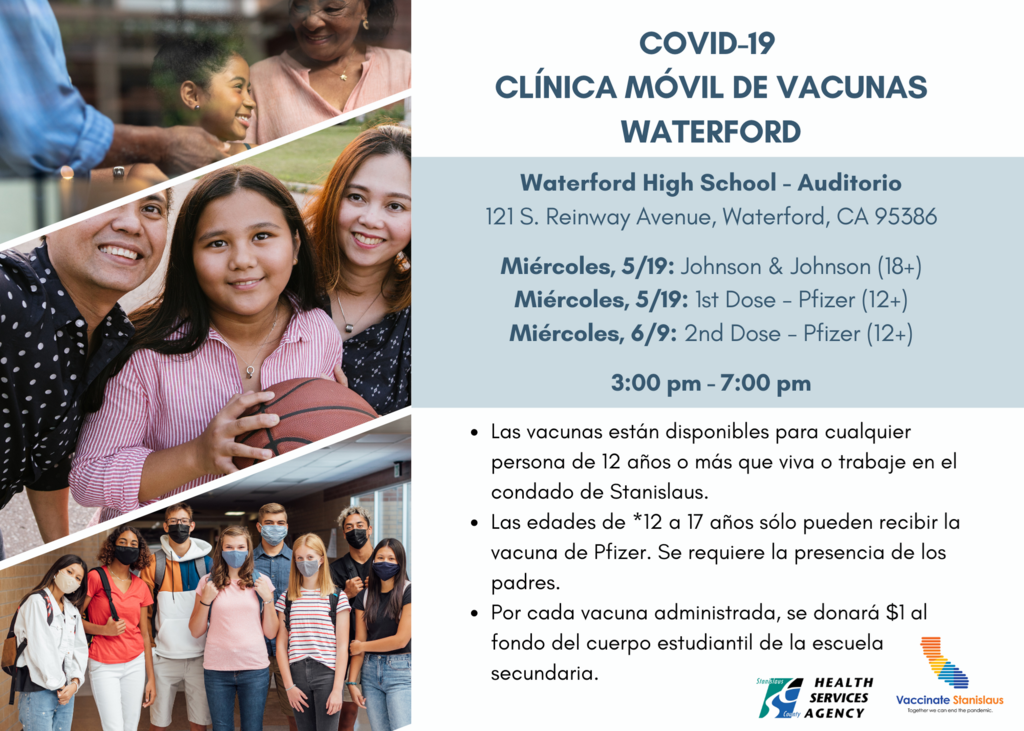 Last night at Waterford Unified School District Retirees were recognized for their years of service in the district! Our very own Lisa Brewer was recognized for her 34 years of service in the District! Congratulation Lisa! We wish you a happy Retirement! We would also like to thank our Bus Drivers that are retiring for their years of service! We will miss you Judy Cole 26 years and Jeannie Flippo 23 years!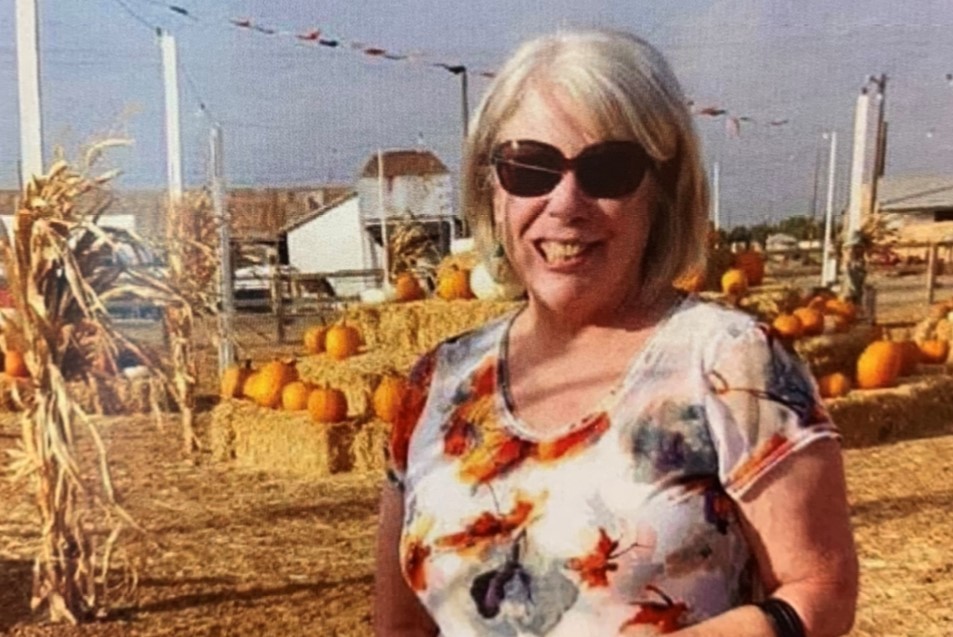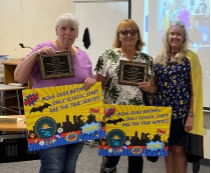 Happy Friday Moon Cubs!! Our book fair is coming to an end and we don't want you to miss out on all these great books and prices for your kids! Please go online and take a look at some books that will keep your kids busy over summer break!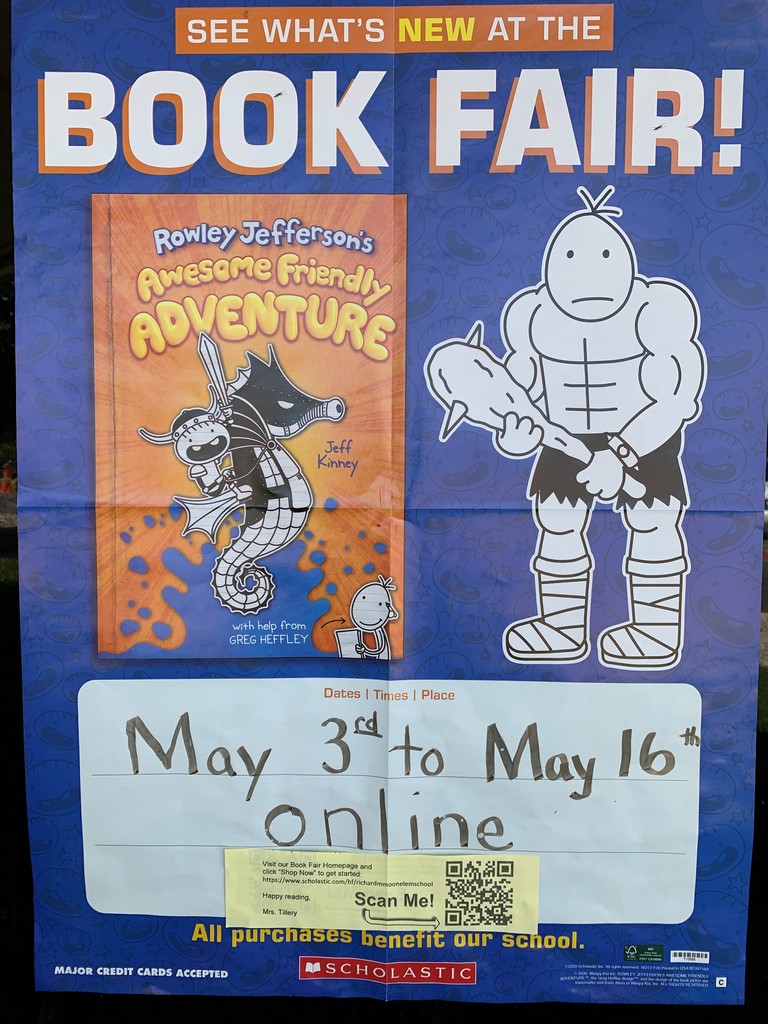 The Federal Communications Commission has launched a temporary program to help families and households struggling to afford Internet service during the COVID-19 pandemic. The Emergency Broadband Benefit provides a discount of up to $50 per month toward broadband service for eligible households and up to $75 per month for households on qualifying Tribal lands. Eligible households can also receive a one-time discount of up to $100 to purchase a laptop, desktop computer, or tablet from participating providers. Eligible households can enroll through a participating broadband provider or directly with the Universal Service Administrative Company (USAC) using an online or mail in application. You can learn more about the benefit, including eligibility and enrollment information, by visiting
www.fcc.gov/broadbandbenefit
, or by calling (833)511-0311.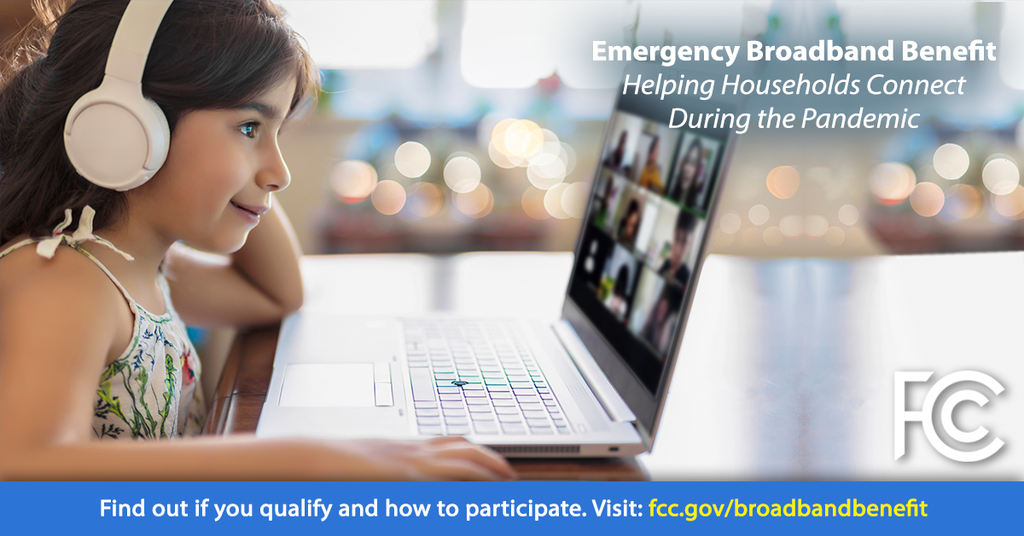 This is the last week of the book fair and our only fundraiser this year. Please check out our book fair online!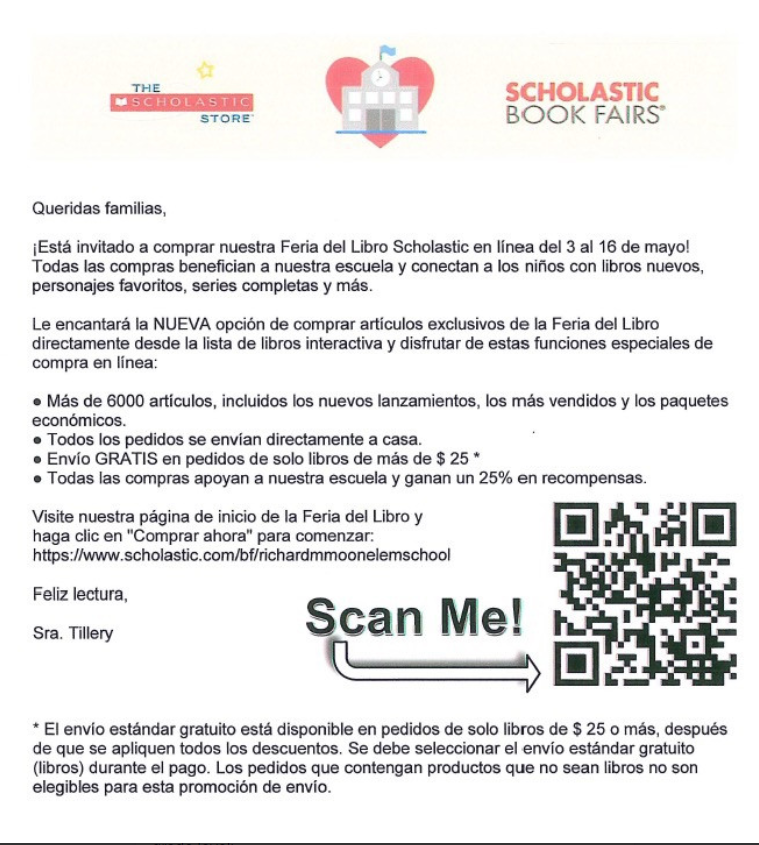 Don't forget our book fair started! Make sure to go online and check it out! All purchases help support our school! This would be a great way to encourage reading with Mom since Mother's Day is this weekend!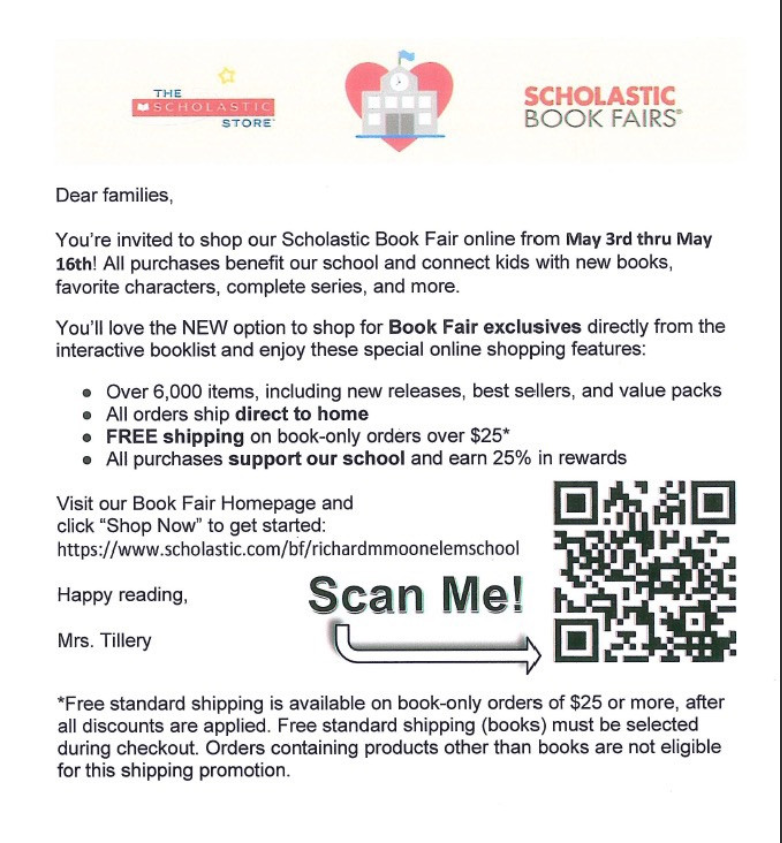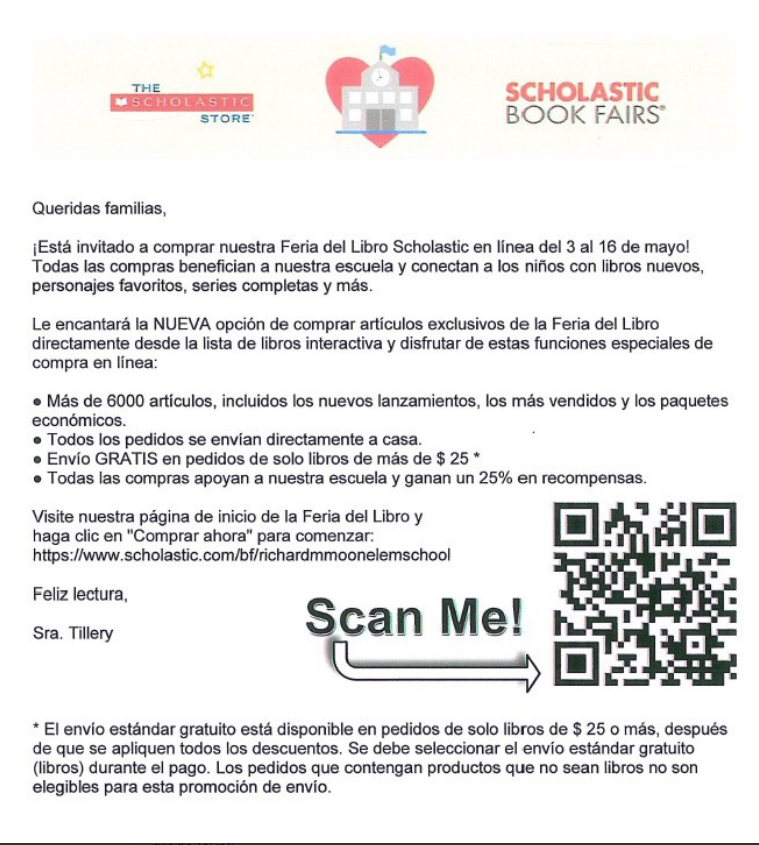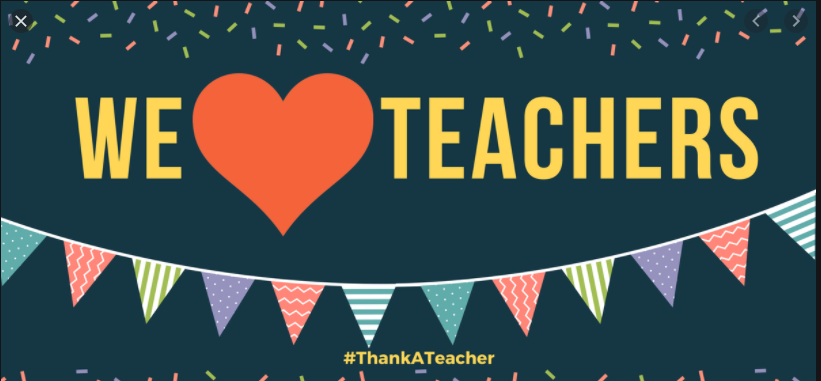 National School Lunch Hero Day is a chance to showcase the difference school nutrition professionals make for every child who comes through the cafeteria. School Lunch Hero Day provides you with the perfect opportunity to recognize the hard working professionals in your school cafeterias and all their dedication during COVID -19 to provide our families with food the whole time!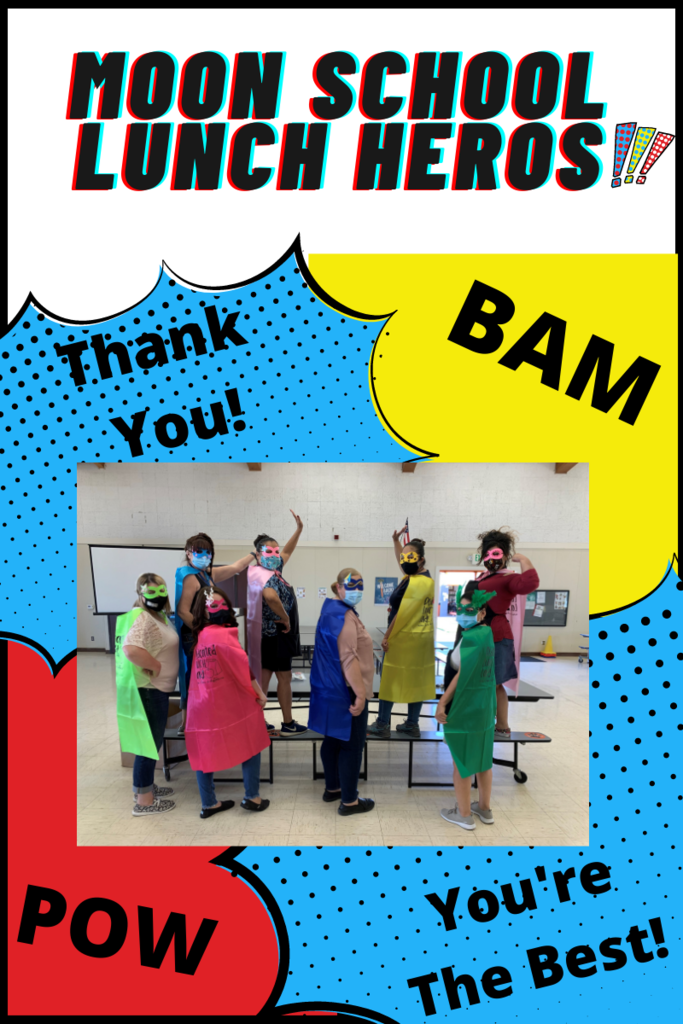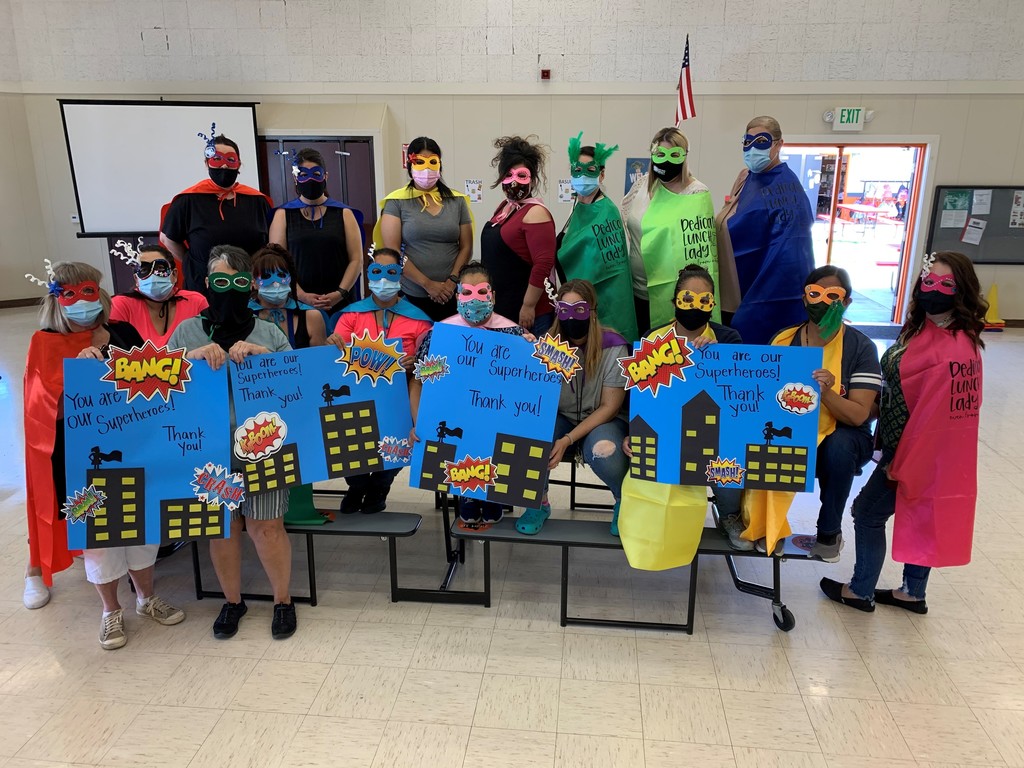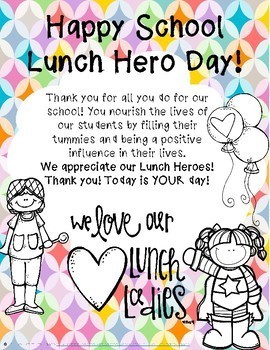 This celebration recognizes the contributions school nurses make every day to improve the safety, health, and academic success of all students especially during COVID-19!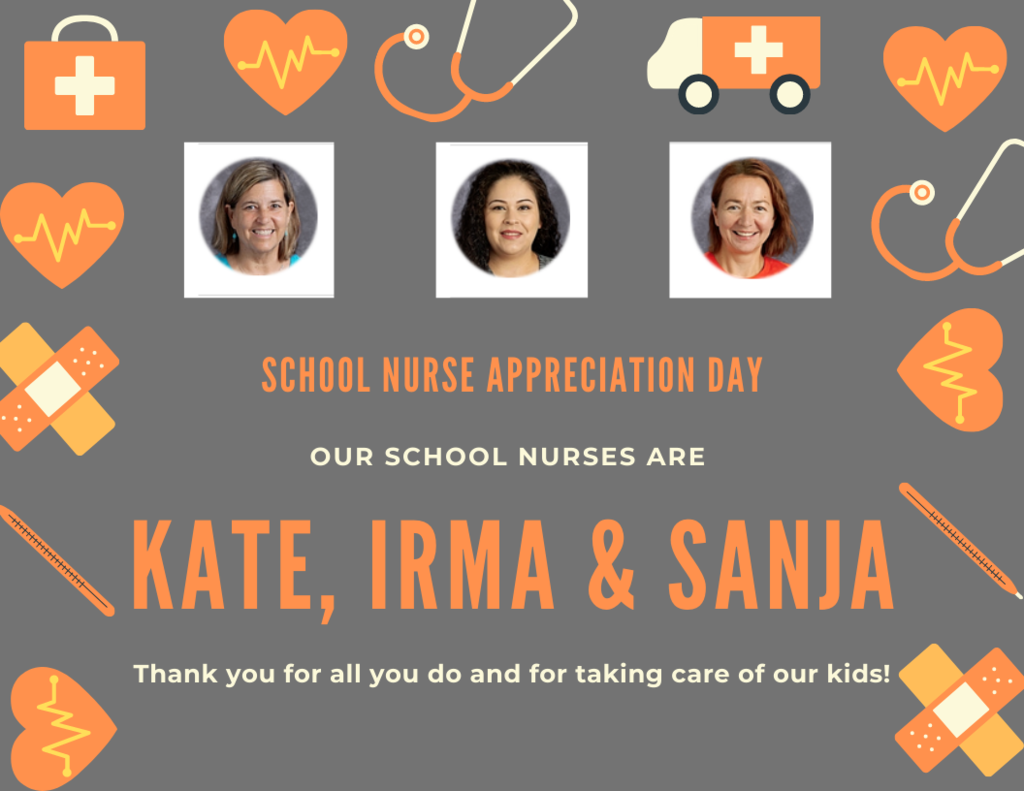 We hope everyone enjoyed driving by Moon School today at 1pm and liked meeting the TK/kindergarten staff! I'm sure they were excited to see the new incoming students for next year! So exciting!!