Good Afternoon, This week your student is bringing home a dental bag to celebrate National Children's Dental Month. Inside they were given a coloring sheet about good dental hygiene, a prepasted toothbrush, a dental sticker, and a 2 minute timer to brush their teeth with. There's more to a sparkling smile than just brushing and flossing. For a healthy mouth and smile the ADA recommends the following dental care routine: • Brush your teeth twice a day with a soft-bristled brush. The size and shape of your brush should fit your mouth allowing you to reach all areas easily. • Replace your toothbrush every three or four months, or sooner if the bristles are frayed. A worn toothbrush won't do a good job of cleaning your teeth. • Clean between teeth daily • Make sure to use a fluoride toothpaste • Eat a healthy diet that limits sugary beverages and snacks • See a dentist regularly for prevention and treatment of oral disease Fun Fact: Did you know our ancestors chewed on twigs which acted like the first toothbrush? Using the frayed ends to cleanse their teeth. Thankfully toothbrushes have come a long way and twigs are not used. The modern toothbrush with nylon bristles arrived in the late 1930s and the first electric toothbrush was introduced in 1954. Source:
HTTPs://www.mouthhealthy.org/en/fun-teeth-facts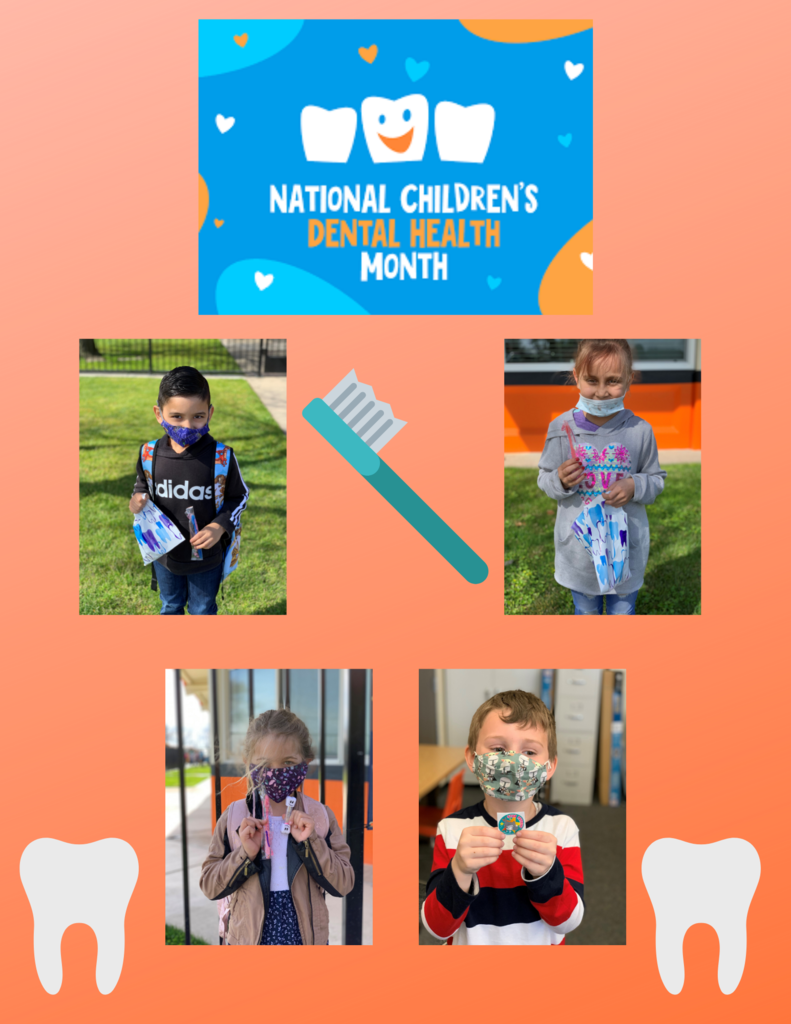 Congressman Josh Harder visited Waterford Unified School District because; he was back home in his district from Washington, D.C. and wanted to visit smaller rural school districts to see how schools were coping with distant learning, hybrid models, the challenges of serving students in poverty and language barriers. He also attended the DELAC (District English Learner Advisory Committee) meeting and took the opportunity to listen to those parents and committee members. When he came it was a distant learning day so he did not get to see many students but he went to visit the Gateway to Success class and was able to visit with our special needs students. He dropped off paperwork at the District Office if anyone needs help with unemployment benefits, Veteran benefits, and he also dropped off little pocket constitution books.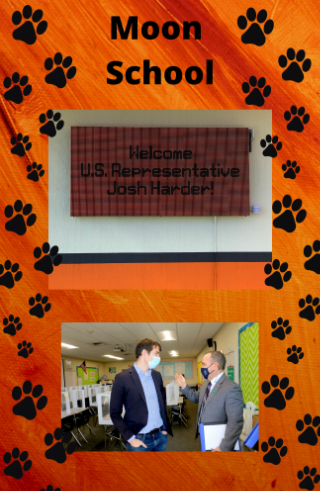 No School today Monday, February 15th A Federal Birthday Celebration George Washington was a humble man who did not enjoy flashy celebrations. During his lifetime, Washington paid little attention to his own birthday, and often "celebrated" it by responding to letters or attending to matters at Mount Vernon. However, national celebration of his birthday began while he was alive and continued after his death. While his birthday is still recognized to this day, the parameters around it changed in the late 20th century, when it unofficially became known as "Presidents' Day". The road to what the majority of the public in the United States now recognizes as Presidents' Day is a long and confusing one. After Washington died in 1799, his birthday was informally celebrated across the country. It wasn't until January 31, 1879, that Washington's birthday became a federally recognized holiday.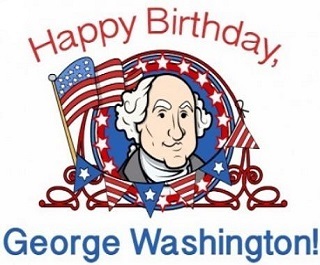 Valentine's Day, also called Saint Valentine's Day or the Feast of Saint Valentine, is celebrated annually on February 14.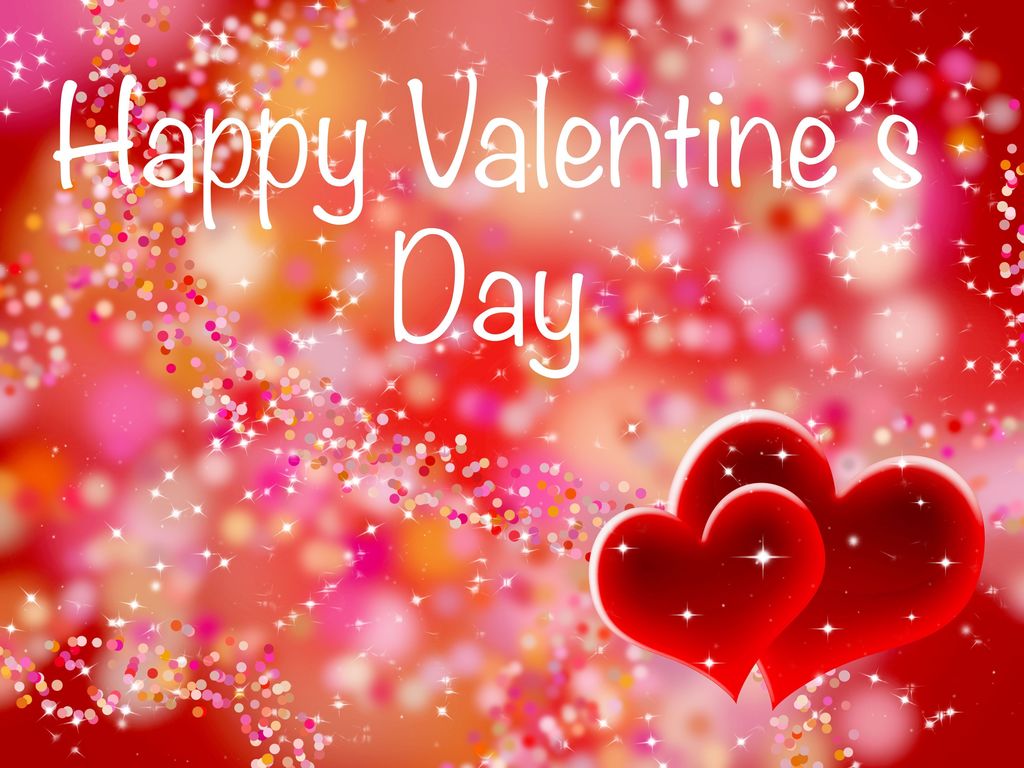 Chinese New Year is celebrated for sixteen days (from Chinese New Year's Eve to the Lantern Festival). The preparations start seven days before Chinese New Year's Eve. Many celebration activities for this period are traditional customs. The 15th day marks the first full moon after the Spring Festival and of the New Year, also known as yuán xiāo jié meaning "first night of the full moon". Chinese New Year is the most important holiday in China. ... Tied to the Chinese lunar calendar, the holiday was traditionally a time to honor household and heavenly deities as well as ancestors. It was also a time to bring family together for feasting. The Chinese New Year celebrates the second animal of the Chinese zodiac, the ox denotes the hard work, positivity and honesty that will be manifested in all of us in the coming 12 months, according to astrologers. Jupiter Lai, a Hong-Kong based Chinese and Western astrologer, says the ox is "grounded, loyal, gentle and trustworthy."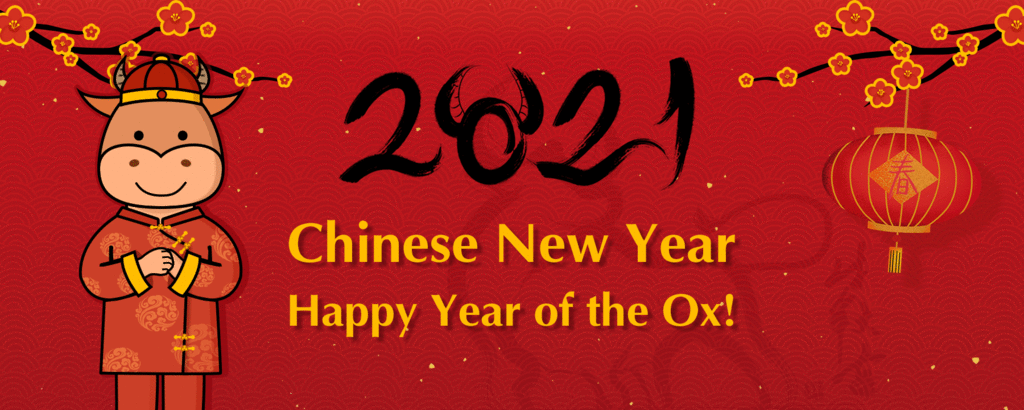 No School Today Friday, February 12th. Lincoln's Birthday is a legal, public holiday in some U.S. states, observed on the anniversary of Abraham Lincoln's birth on February 12, 1809 in Hodgenville, Kentucky. It has been recorded that Lincoln's Birthday was first celebrated as a holiday in 1866, one year after his death. As Abraham Lincoln's 203rd birthday approaches, here are five ways to celebrate the sixteenth president of the united states: 1. Buy a New Hat. Lincoln was known for wearing a tall stovepipe hat. ... 2. Play With Lincoln Logs. ... 3. Sport a beard for the day. ... 4. Watch wrestling, or have your own match. ... 5. Walk on stilts.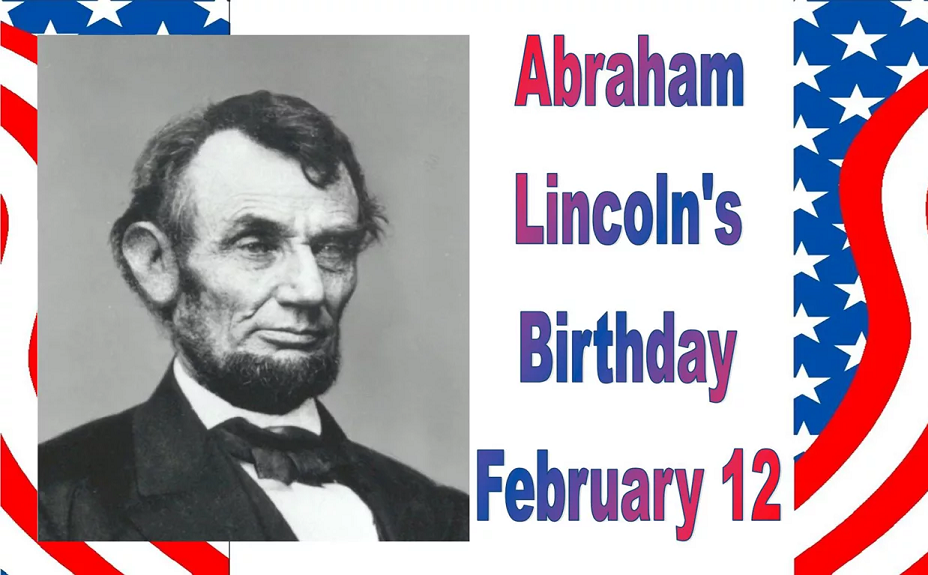 Just a Reminder... Friendship Spirit Days are on Tuesday, February 9th for Cohort A and on Thursday, February 11th for Cohort B. Please have your student wear red, pink or heart attire on their scheduled days.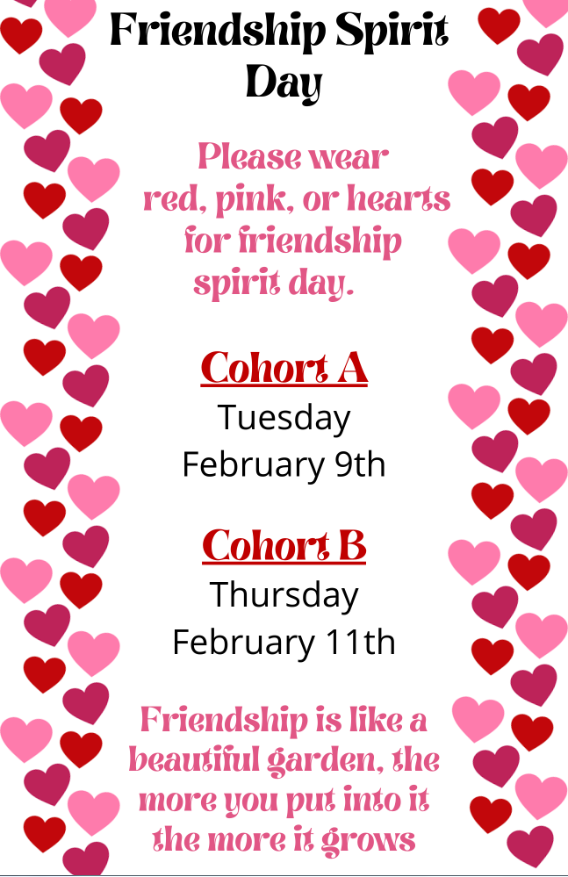 We are beginning the kindergarten registration process for 2021/2022 school year. If you have a child who will be 5 years of age on or before September 1, 2021, he/she is kindergarten eligible. If you have a child who will turn 5 years of age between September 2 and December 2, 2021, he/she is eligible for transitional kindergarten. Registration is now being completed online.
http://bit.ly/ONR-WUSD
If you need any assistance with the registration process you can contact us at (209) 874-1809, we can also set up an appointment to further assist you. Please make sure to complete the online registration no later than Wednesday, March 17, 2021. Please know that your child's immunizations must be up to date before they can attend school in person. In order to be prepared for the start of the school year, we ask that you provide proof of immunizations by May 28, 2021. For documents needed to register your child, please visit
http://bit.ly/ONR-DOCS
.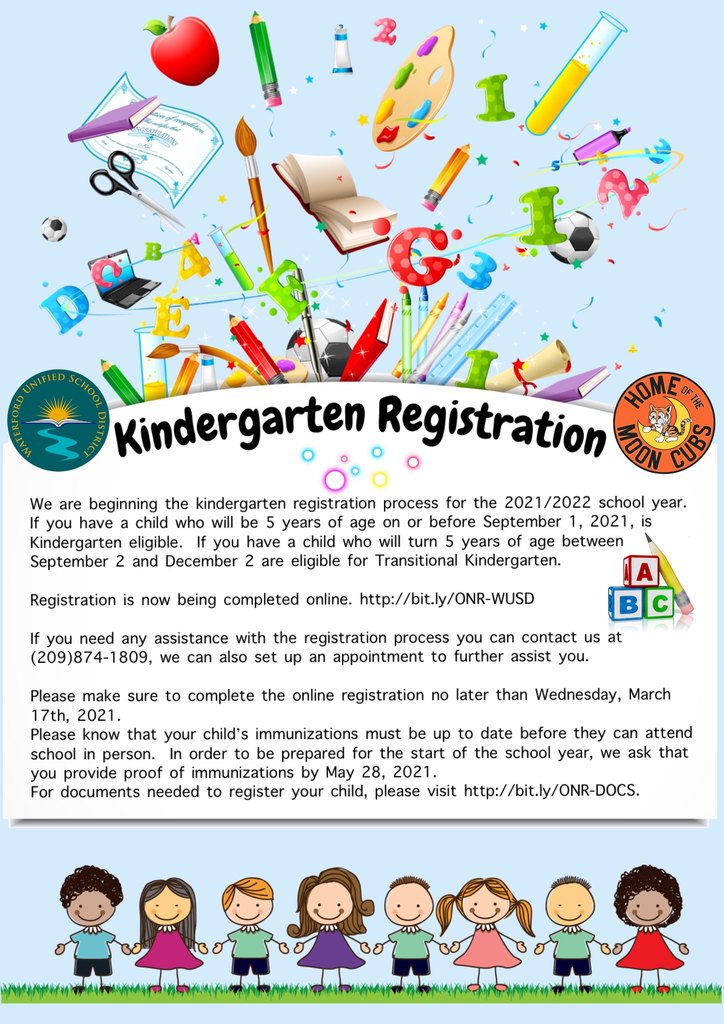 Good Evening, Next week we will be having a Friendship Spirit Day on Tuesday, February 9th for Cohort A and on Thursday, February 11th for Cohort B. Please have your student wear red, pink or heart attire on their scheduled days.

Each February, NHLBI and The Heart Truth celebrate American Heart Month by motivating Americans to adopt healthy lifestyles to prevent heart disease. Focusing on your heart health has never been more important. It is happening to younger adults more and more often. This is partly because the conditions that lead to heart disease are happening at younger ages. February is American Heart Month, the perfect time to learn about your risk for heart disease and the steps you need to take now to help your heart. The American Heart Association recommends children ages 6 to 17 get at least 60 minutes of moderate to vigorous physical activity every day. Preschoolers and toddlers need even more than that. Your child's recommended 60 minutes (or more) of activity don't need to happen all at once. Try for 10- or 20-minute bursts instead. Especially for younger kids, don't just think "exercise." Think "active play," which includes any kind of physical activity that gets their heart rate up. That can mean marching to music, navigating an obstacle course or playing an energetic round of Simon Says. If they're breathing faster, breaking a sweat and have pink cheeks, they're engaged in active play.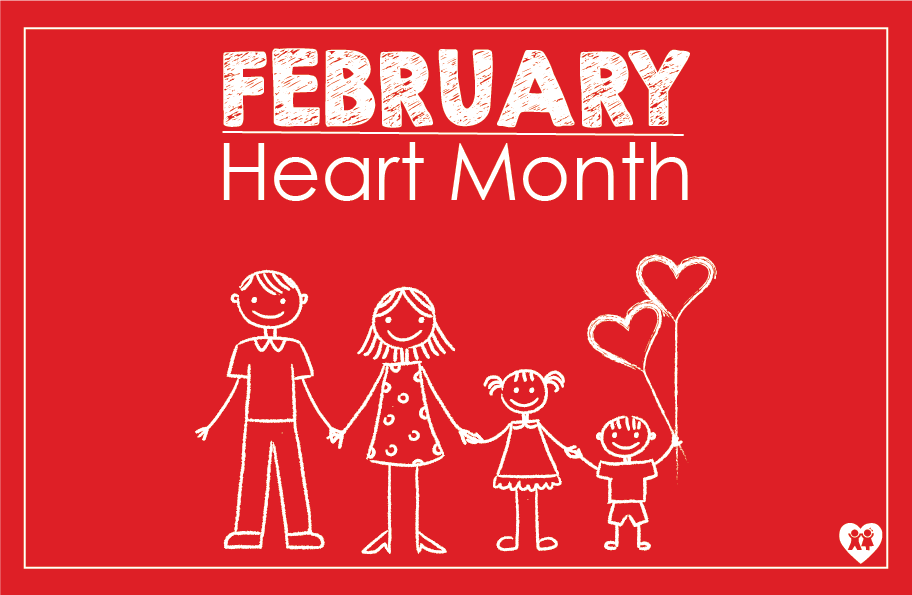 Just a reminder that tomorrow is Jersey Spirit Day! Wednesday, February 3rd is Sports Dress Up Day in honor of the Super Bowl on February 7th. Wear any sport logo you prefer. Wednesdays are distance online learning days, but everyone gets to see each other over the computer. Moon School still strives to make learning vigorous and fun! Please email your pictures for the yearbook to
astevens@waterford.k12.ca.us
Email Subject Title: Moon Jersey Day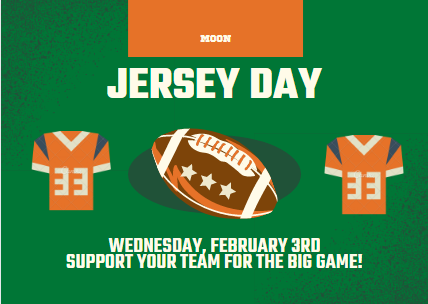 This week's Public Health clinics for 1st and 2nd dose. 65 + and healthcare staff.

Groundhog Day is a popular North American tradition observed in the United States and Canada on February 2. It derives from the Pennsylvania Dutch superstition that if a groundhog emerging from its burrow on this day sees its shadow due to clear weather, it will retreat to its den and winter will persist for six more weeks; but if it does not see its shadow because of cloudiness, spring will arrive early. While the tradition remains popular in modern times, studies have found no consistent correlation between a groundhog seeing its shadow and the subsequent arrival time of spring-like weather. Here are some fun ideas to celebrate Groundhog Day! 1. (Lego Picture)- set up a light with some toys in front of the light so it is projecting onto a piece of paper and trace the shadow. 2. (Kids Shadow Picture)- have your family trace each other's shadows with chalk. 3. (Dino Shadow Picture)- have your kids take out a favorite toy and trace it on paper or chalk on the ground.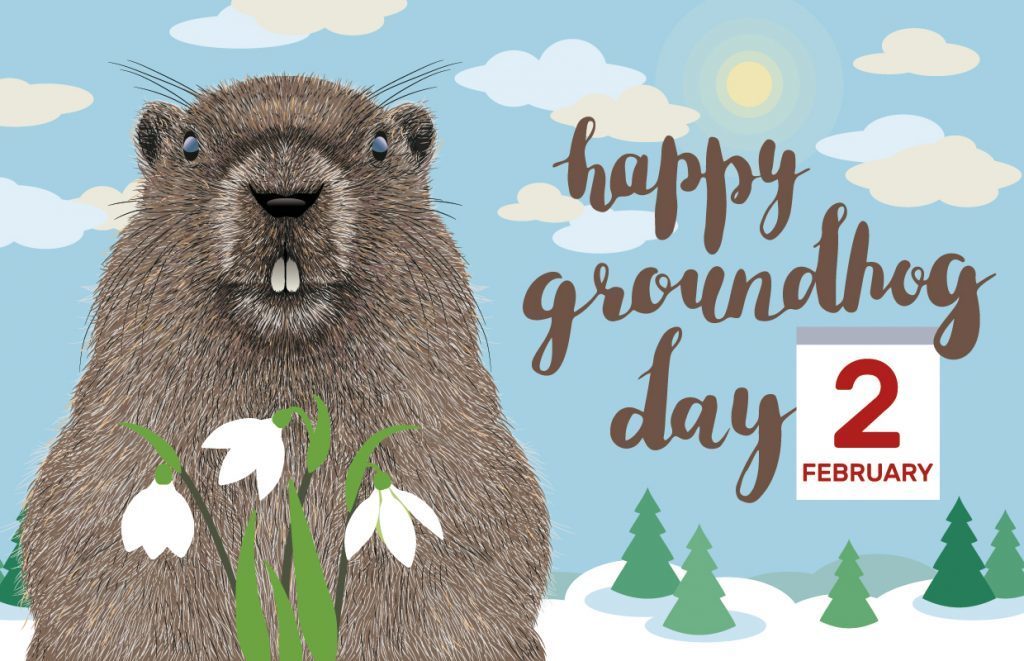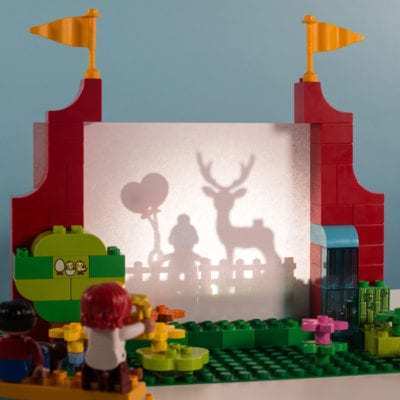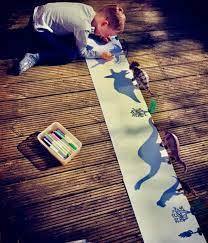 Happy National School Counselors Week! This year more than ever we are thankful for our Counselors who are helping our children cope with what is going on in the world. School counsellors work with students of all ages and their families, from pre-Kindergarten to Year 12, providing valuable individual or small group support, counselling and psychological assessment for students with specific needs. Contact the office if your child needs to talk to one of our Counselors because they are here for you! Here is a little information for you to get to know our Counselors. Once again THANK YOU Counselors from Moon!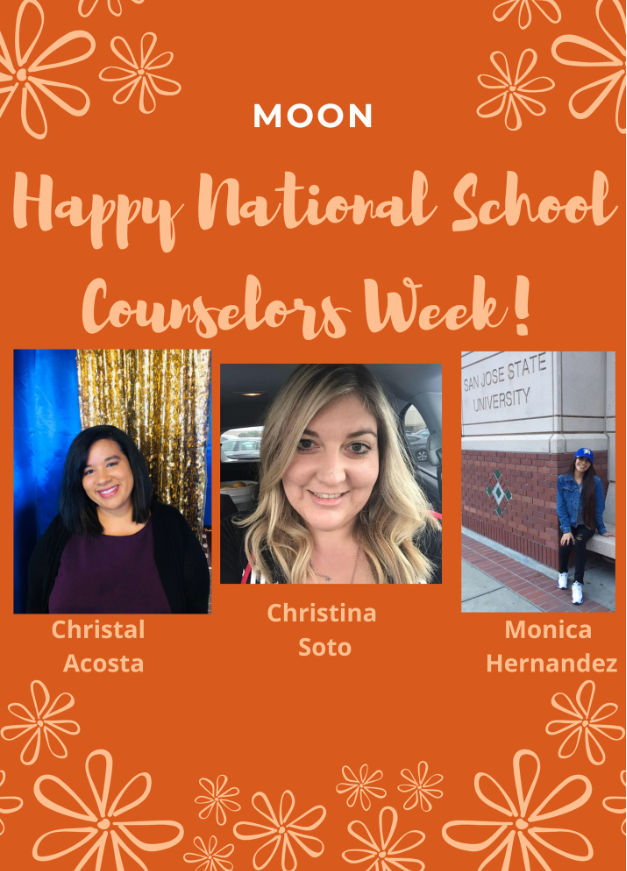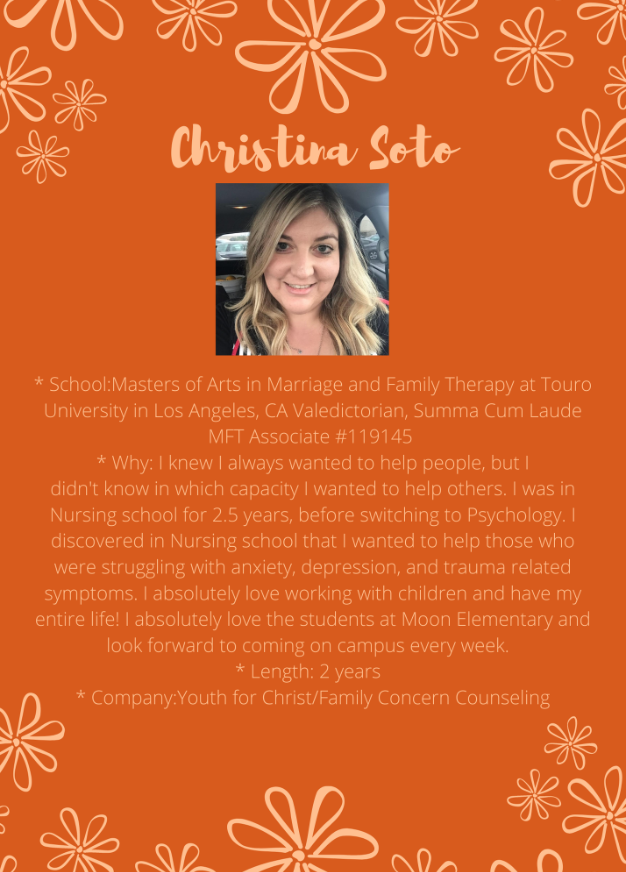 As a Reminder....We will celebrate our 100th day of school on Wednesday January 27, 2021. To celebrate, your child can decorate and wear a plain t-shirt with 100 items on it. Some ideas to use as decorations are stickers, googly eyes, fabric paint, cotton balls, buttons, pom-poms, safety pins, stamps, etc. The lighter weight the item, the easier it is to glue, stick, or attach 100 things to the shirt. Paint is an excellent decoration because it is lightweight and doesn't fall off. Have fun creating any shirt that you would like with 100 items on it. Please have your child wear their shirt on January 27, 20201 as we celebrate the 100th day of school! Please email
astevens@waterford.k12.ca.us
your students pictures for our website and social media. Make sure to write Moon 100th Day of School in the subject line of your email.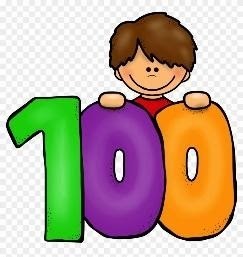 Lucille Whitehead Intermediate school opens Distance Learning for 4th, 5th and 6th grades on January 6th and with IN-PERSON COHORTS AA/BB on January 11th. Contact the school office for more information.

Lucille Whitehead Intermediate school opens Distance Learning on January 6th and with IN-PERSON COHORTS AA/BB on January 11th. Contact the school office for more information.

It's a new year and Moon has a new look! A huge thank you to the Measure K Bond for our Renovations! We have new paint, a new covered entrance to the office, new boys and girls bathrooms, and 2 new playgrounds! The School looks great and we hope the kids are enjoying all the new updates!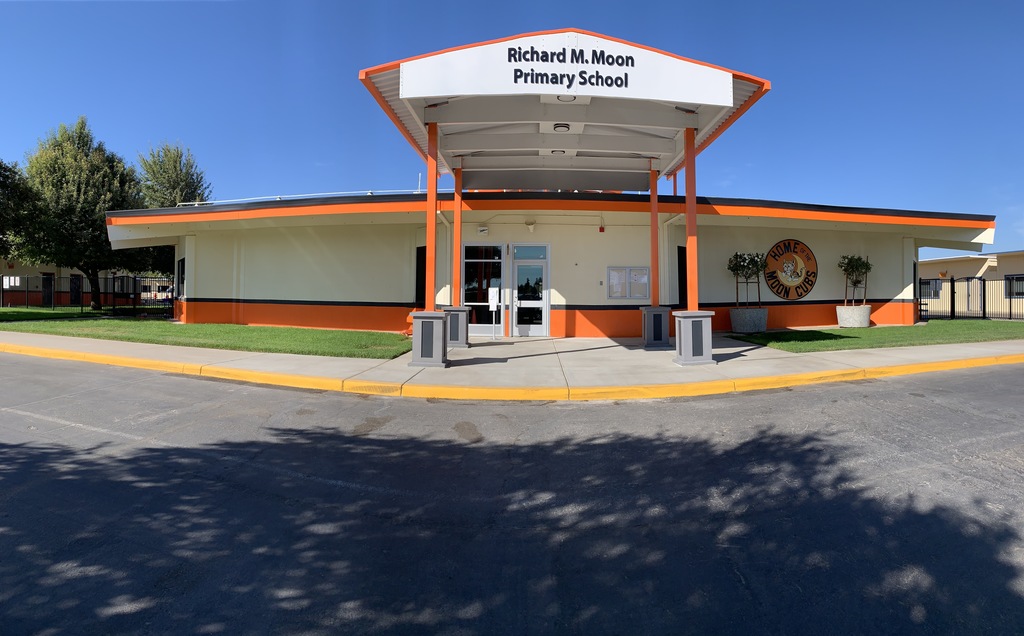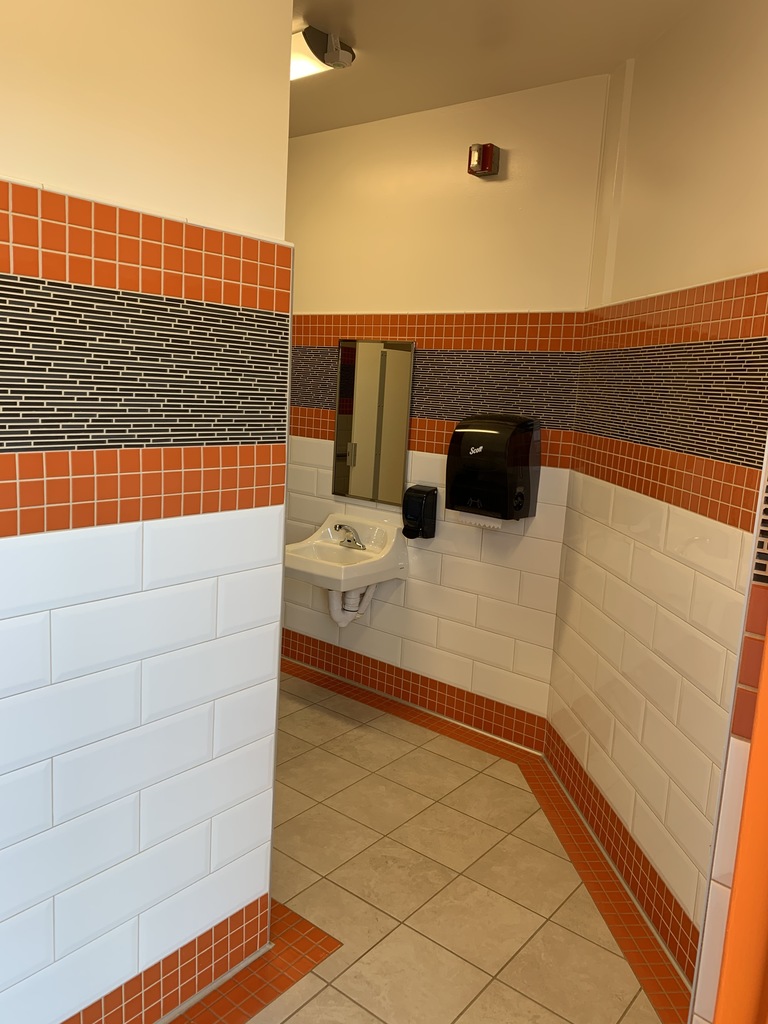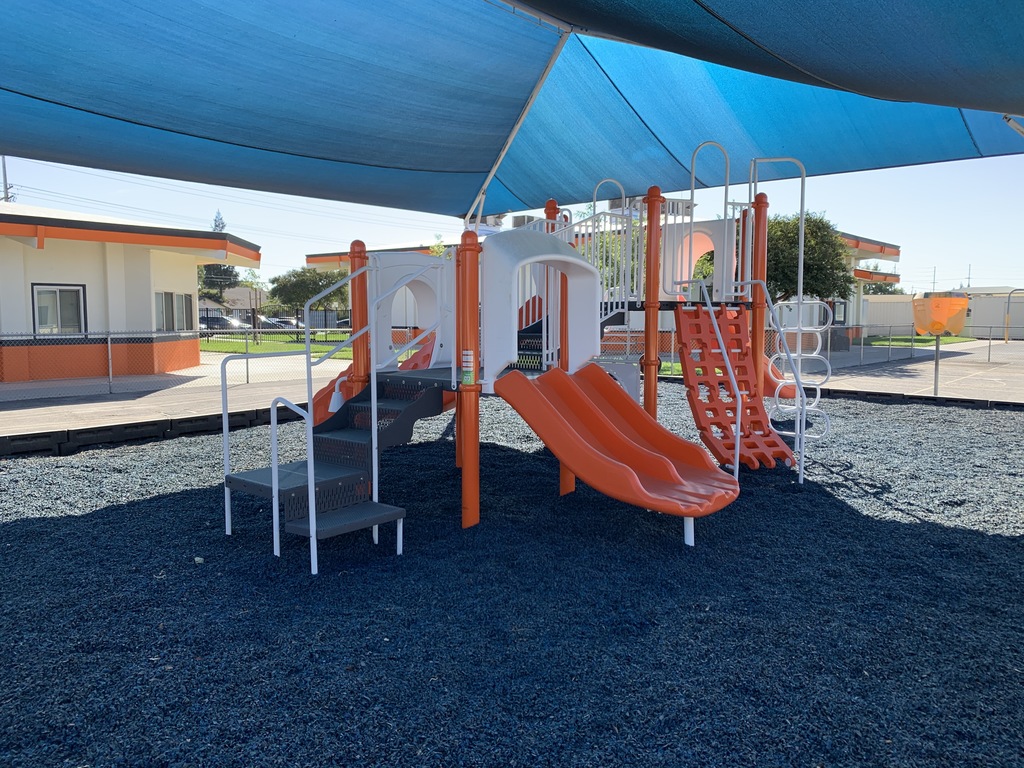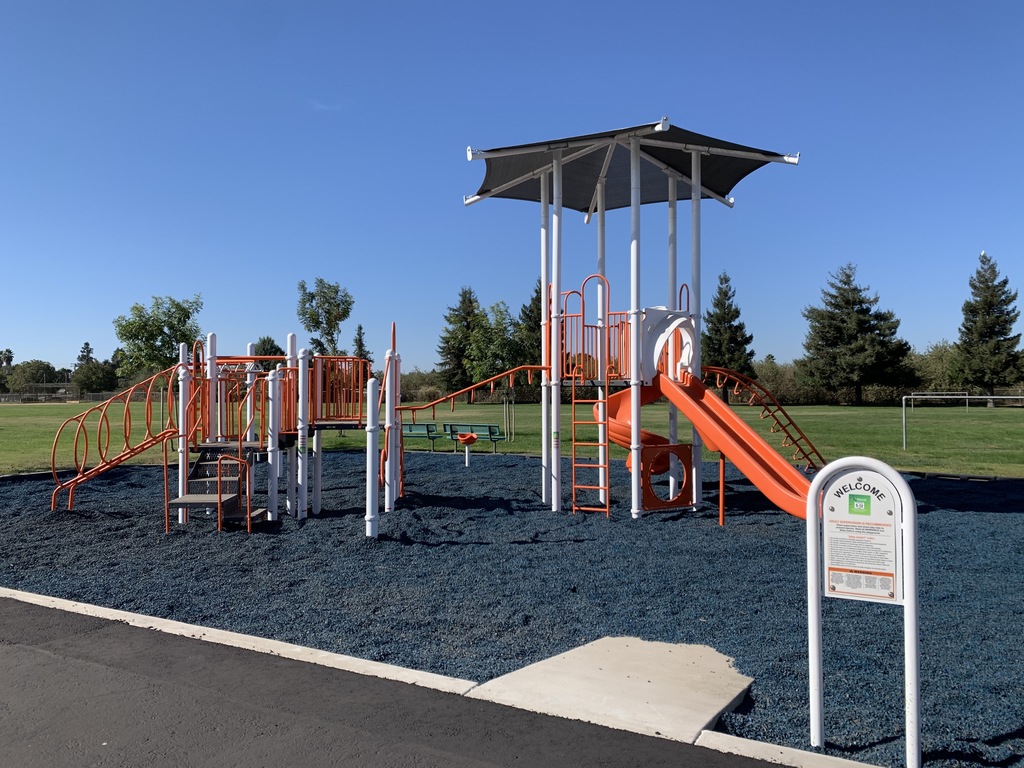 Happy New Year Moon Cubs and Families! We hope this finds you all healthy for the New Year and can't wait to see you soon!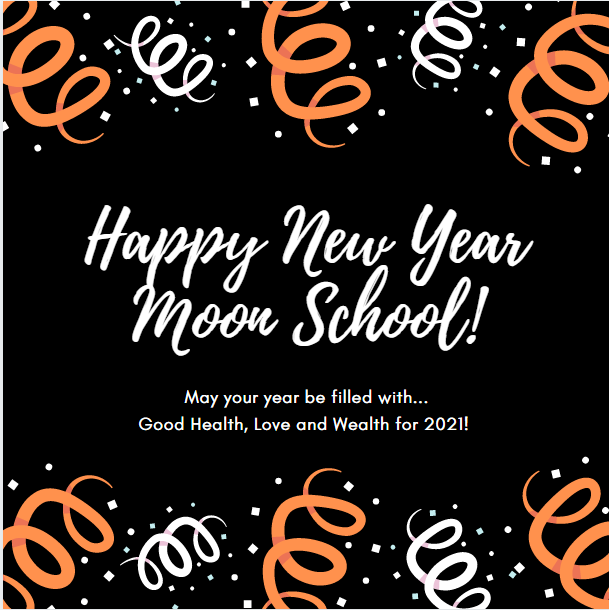 Moon Staff would like to wish you a Merry Christmas! We hope everyone is staying healthy and enjoying celebrating the holidays with our students! The best gift this year has been having our students back on campus and being able to spend time with our Moon Cubs!