Dear WJHS Students and Families: Today Waterford Junior High School was contacted by the Stanislaus County Sheriff's Department regarding a recent report about threats to our school made over social media. The Sheriff's Department has investigated the report and have found there is no credible threat to the school. As an added safety precaution for students and staff, Sheriff deputies will be on campus when students return to campus on Wednesday, January 5.
Parents and Guardians, don't let these undercover vaping devices slip under the radar. Becoming educated is the first step.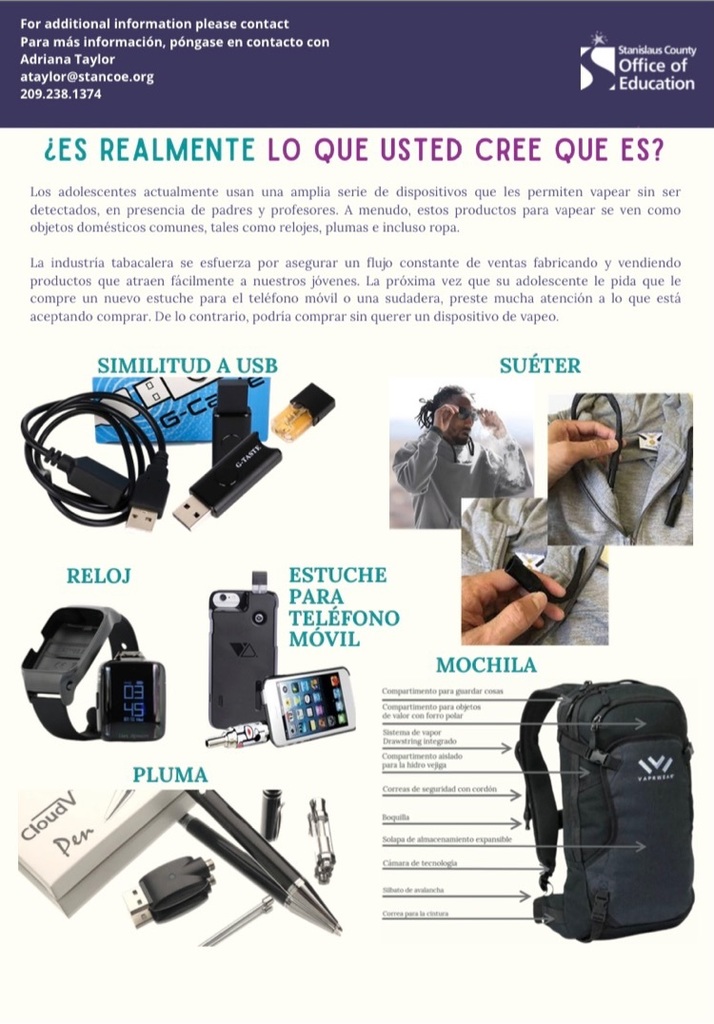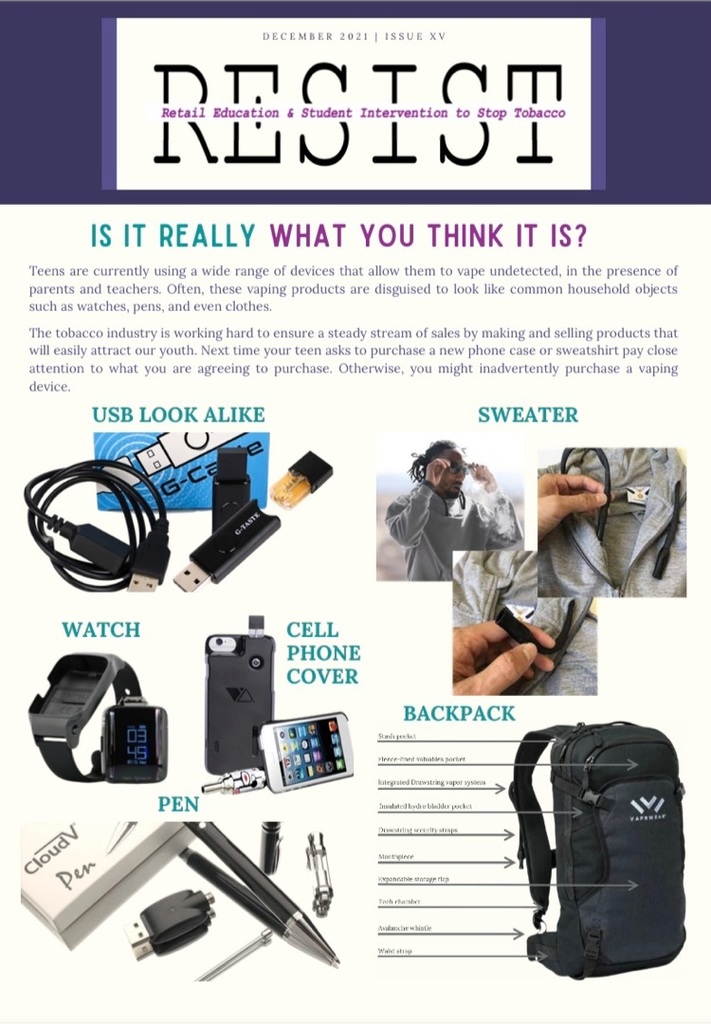 Greetings Waterford, check out this upcoming Vaccination Event on January 12th, 2022 from 4-7 p.m. This event will be held at the Waterford High School Auditorium.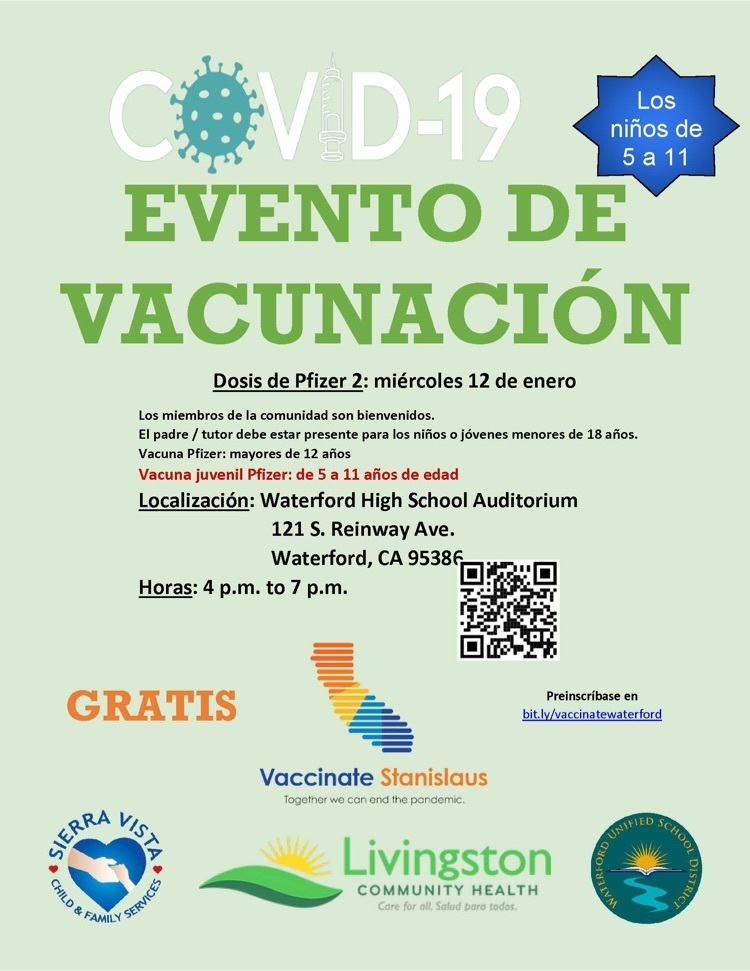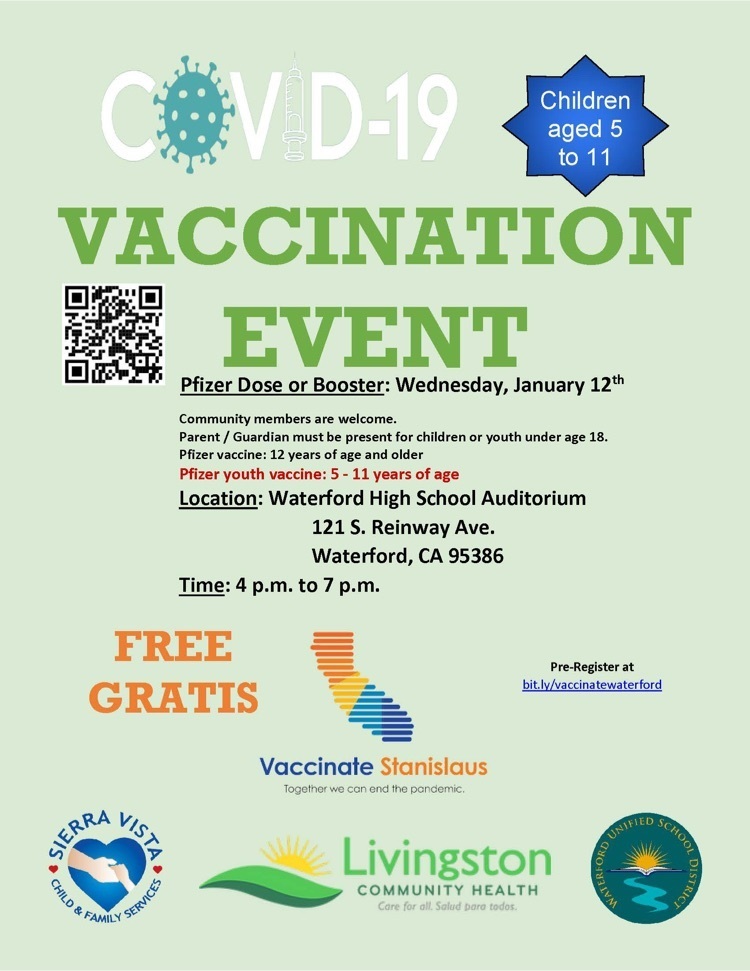 Attention Waterford! Our little elves are here from 4-8 tonight and tomorrow waiting for community members to bring their gifts to be wrapped. So come on down!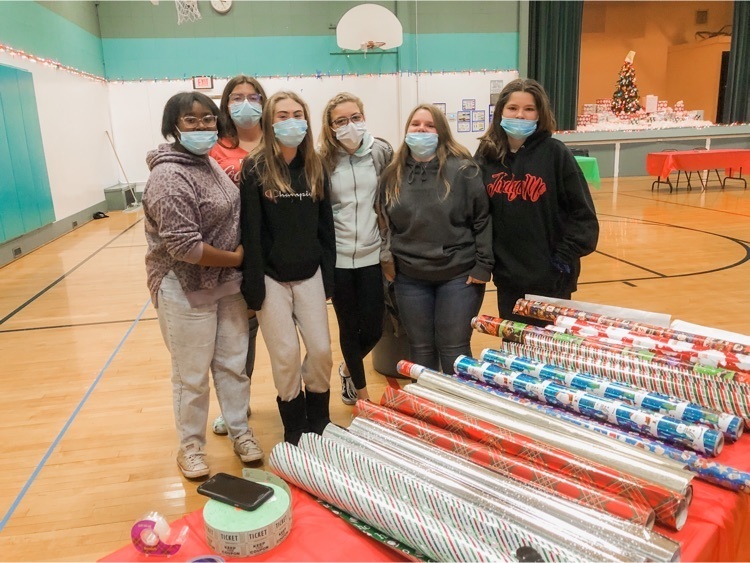 Happy Birthday to our Principal! Mrs. Hall, you carry the most vital role in our school and you handle it so gracefully. We appreciate all that you do and we hope you enjoy your special day.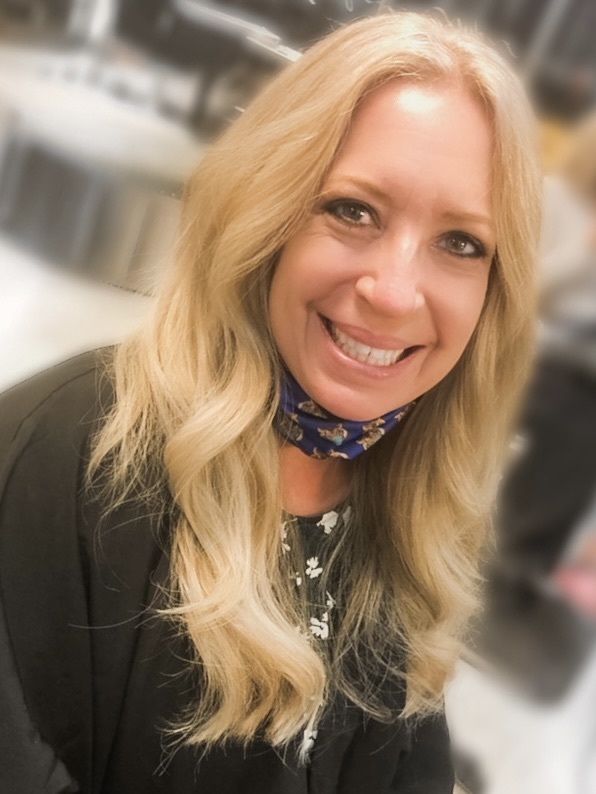 The Saturday School crew was very productive today and completed a combined total of 81 assignments! Great job, Tigers!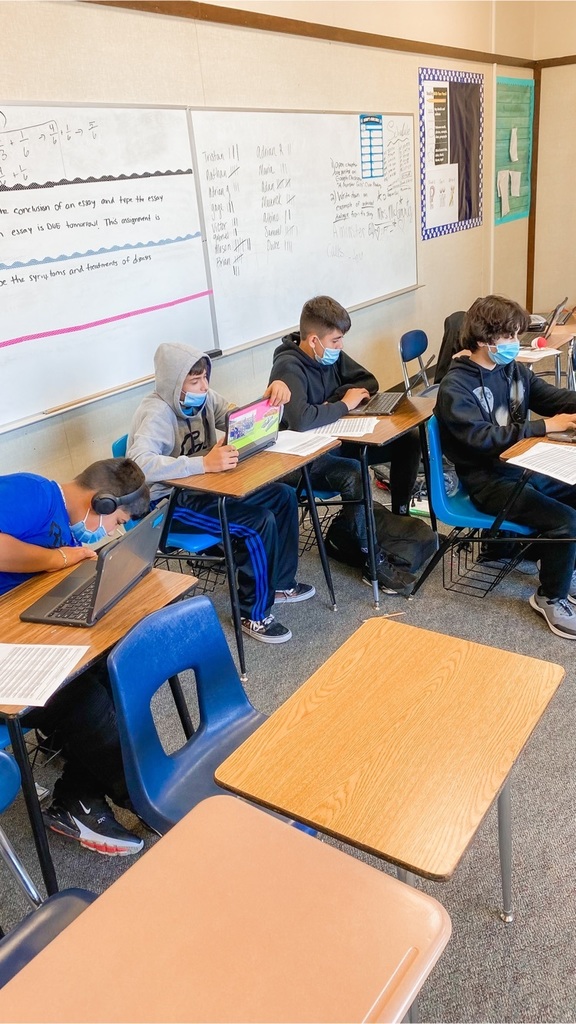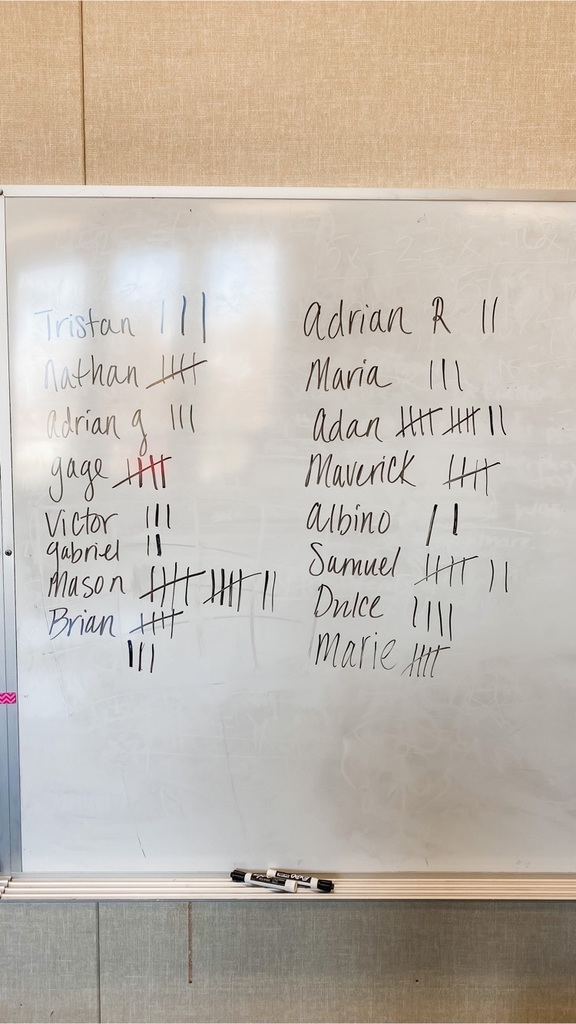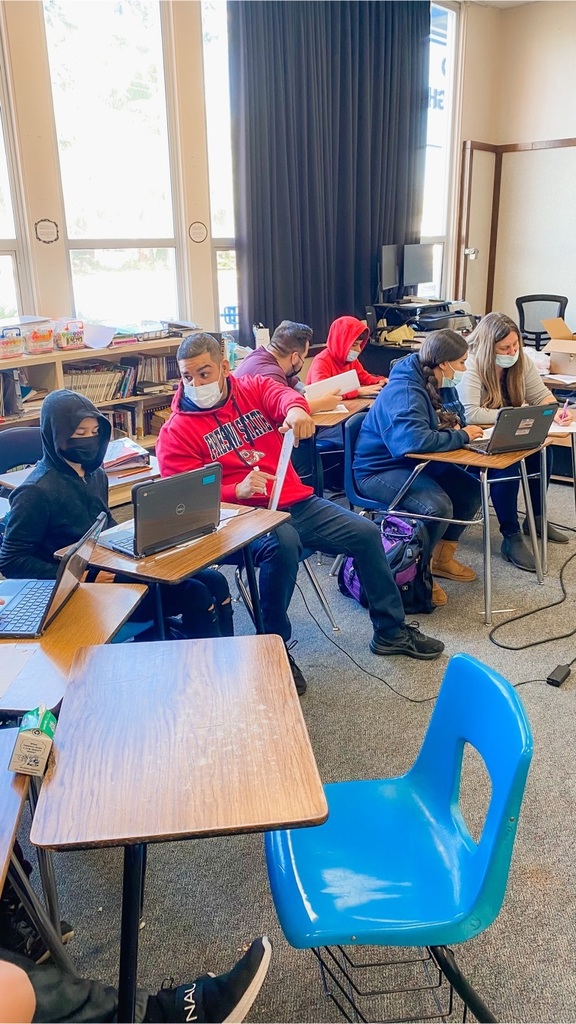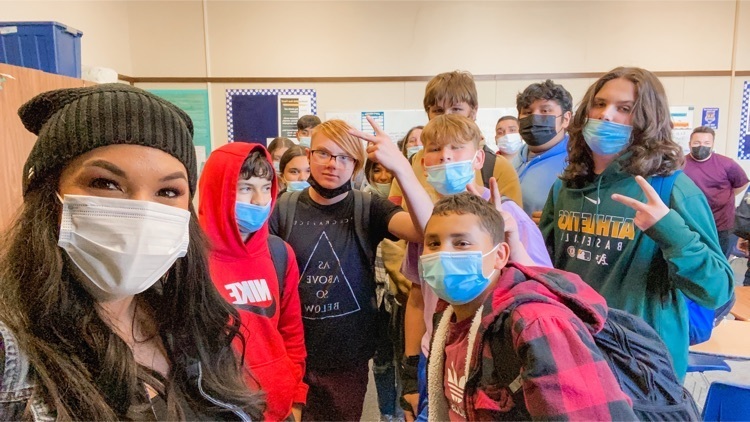 Please join us for our Winter Concert this Tuesday, December 7, 2021. Doors open at 5:45 p.m. See you there!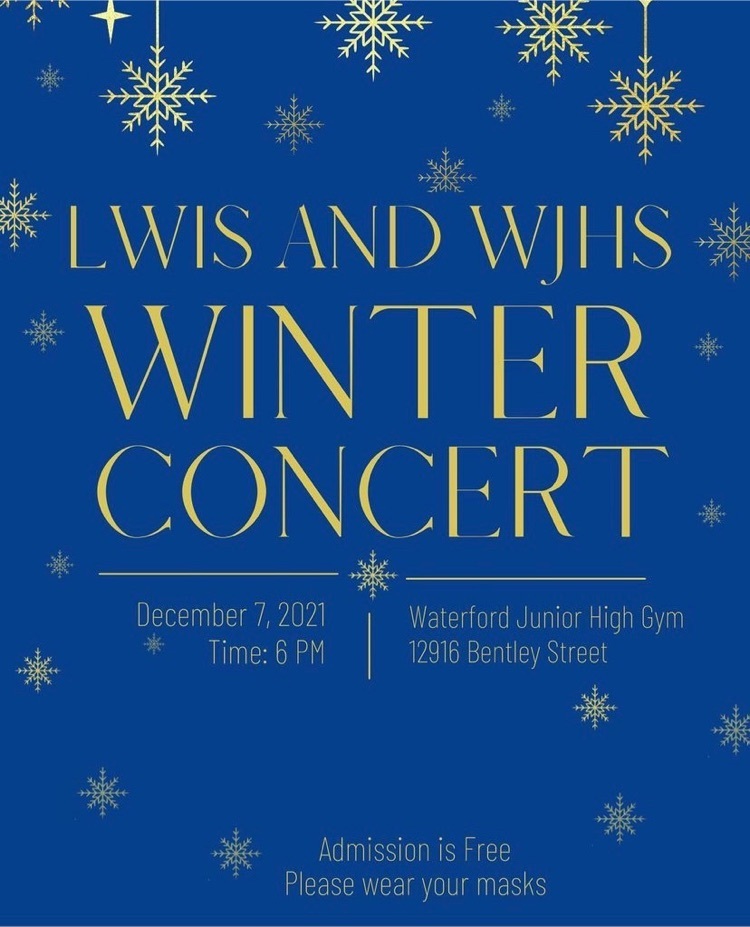 Congratulations to Mr. Reed's 5th period Science Class for being ALL THAT this week. These students were rewarded with doughnuts for having all homework completed, zero absences, and zero tardies. We also surprised Mr. Chimente's Leadership Class with doughnuts. These students work hard behind the scenes and we wanted them to know we appreciate them. Thank you, Tigers!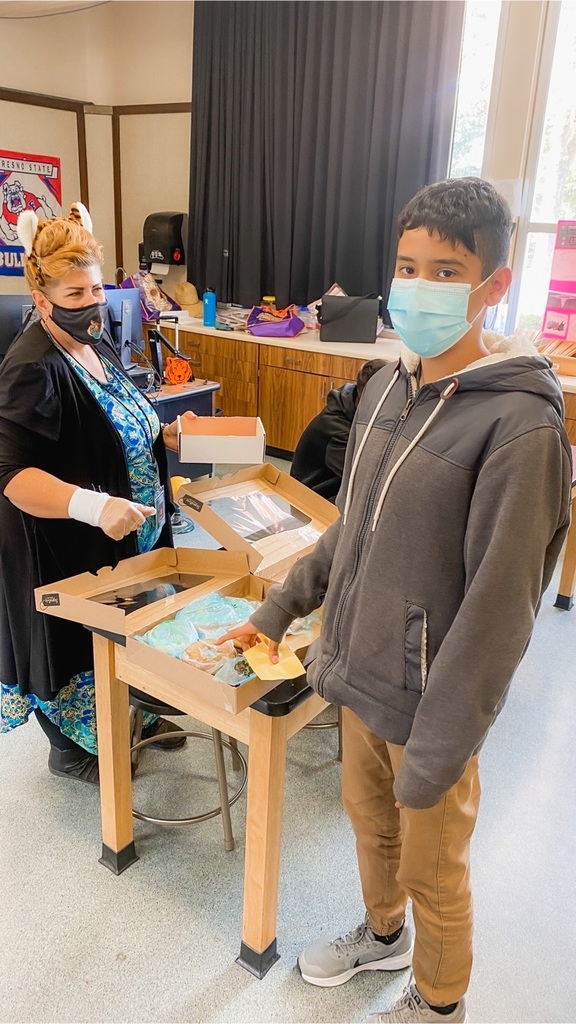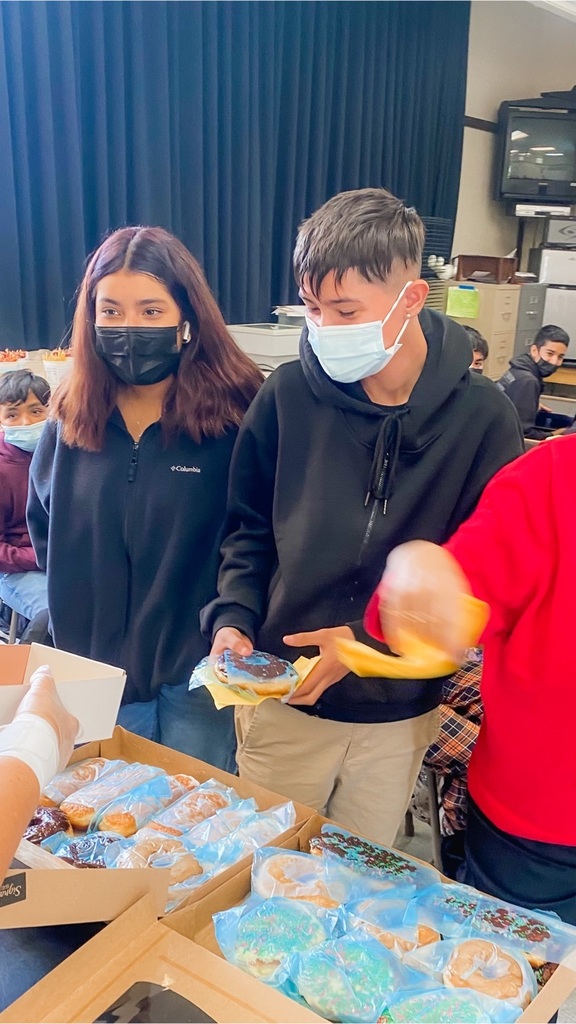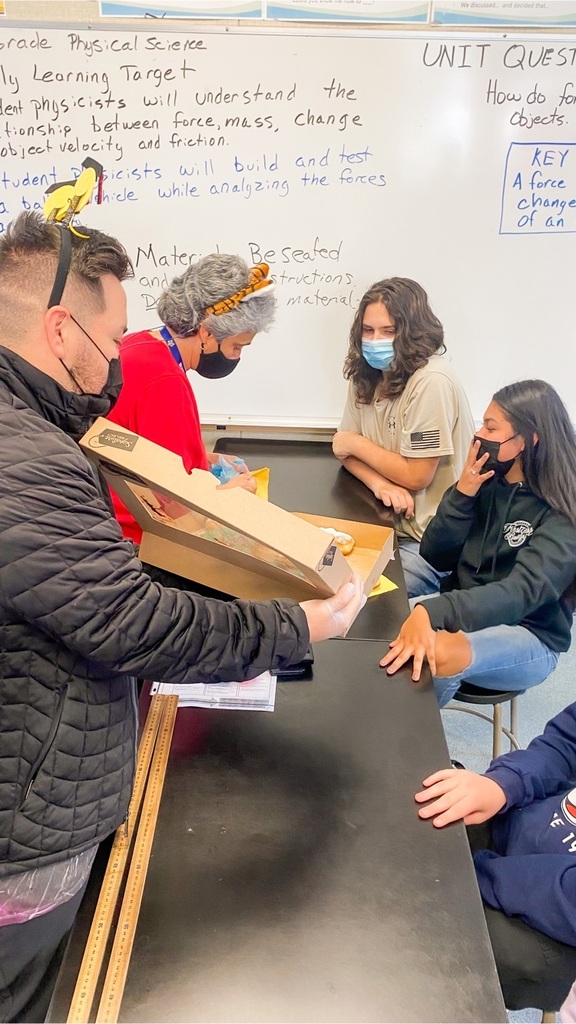 We couldn't end the day without wishing our Principal's Secretary, Mrs. Kimberling, a very Happy Birthday! Thank you for all that you do!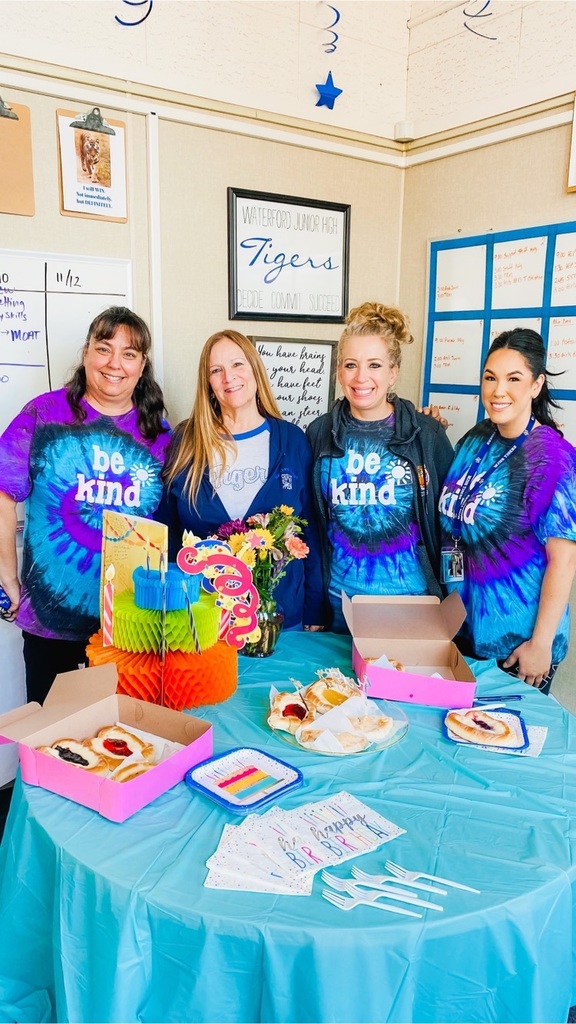 This week we held our Annual Penny Wars-Pie to the Face Race to raise money for Yearbook. We raised over $200! 1st place winner was Mr. Norberto and the runner up was Mr. Reed.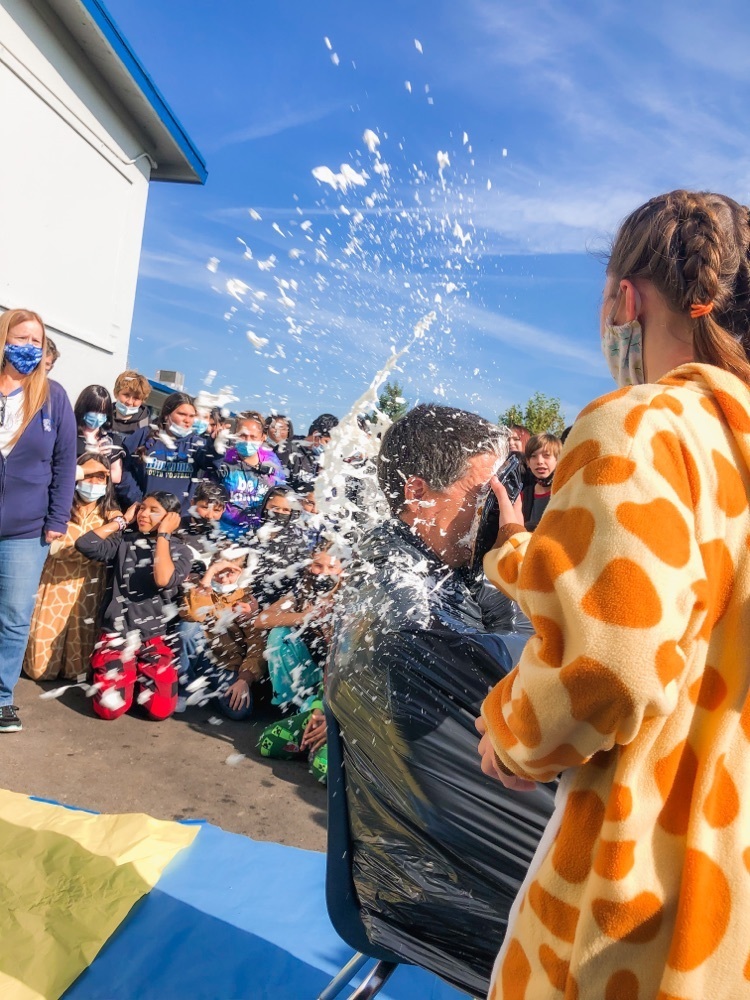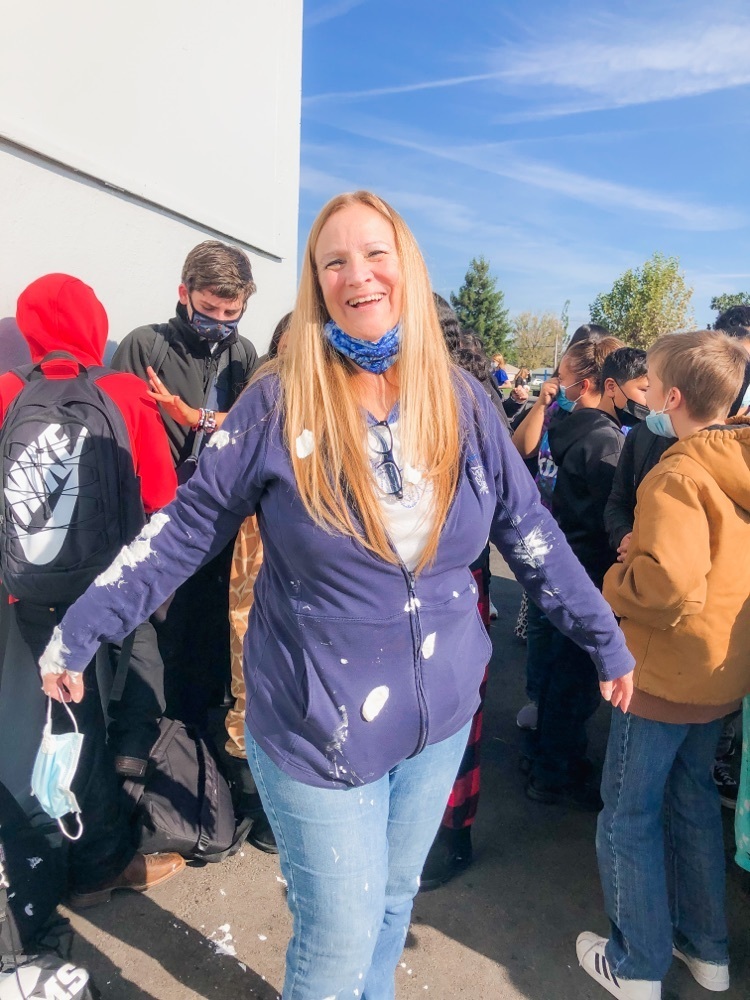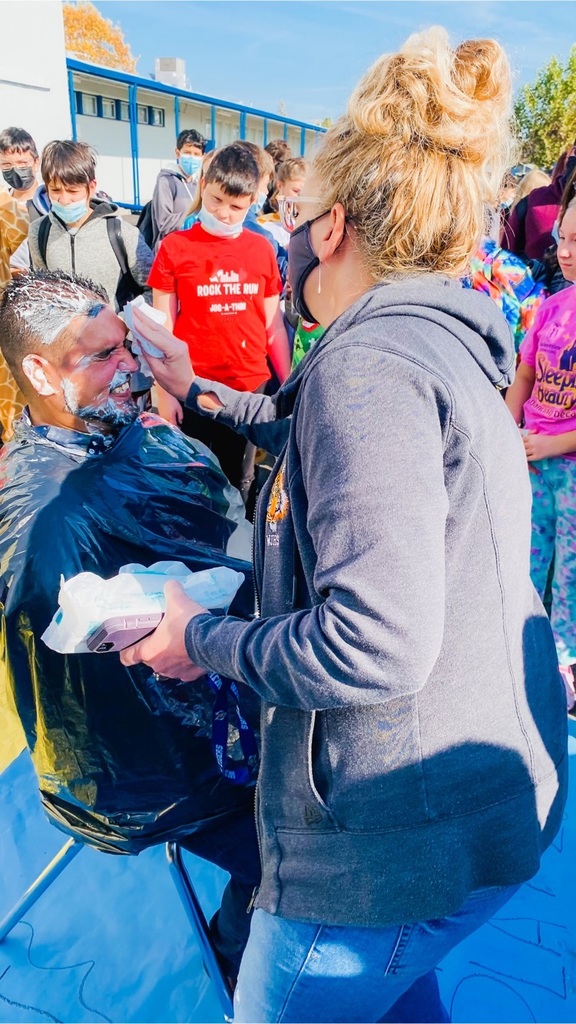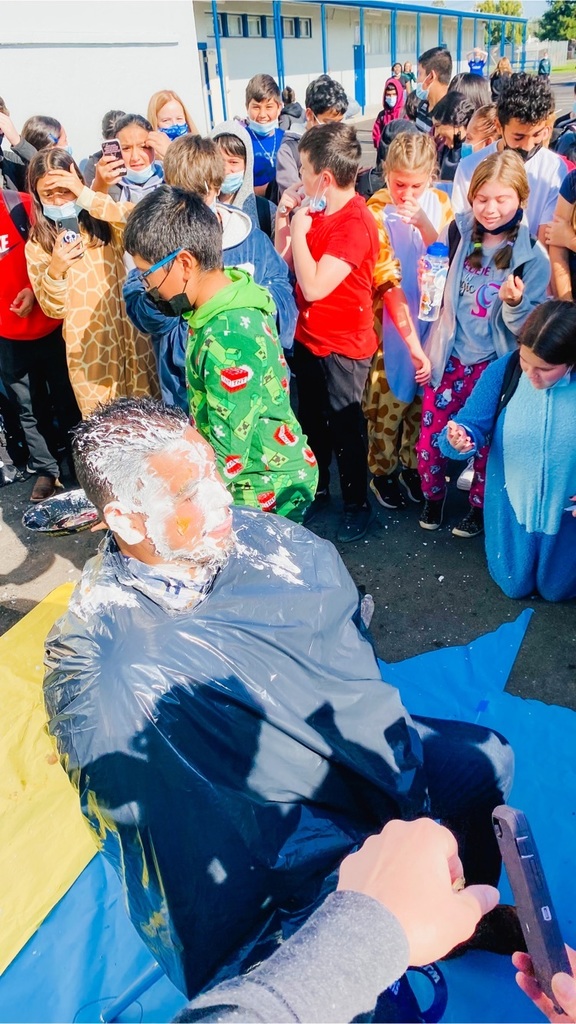 Attention Waterford, check out this free Family Conflict Prevention Presentation. Please note that this presentation will be in spanish only.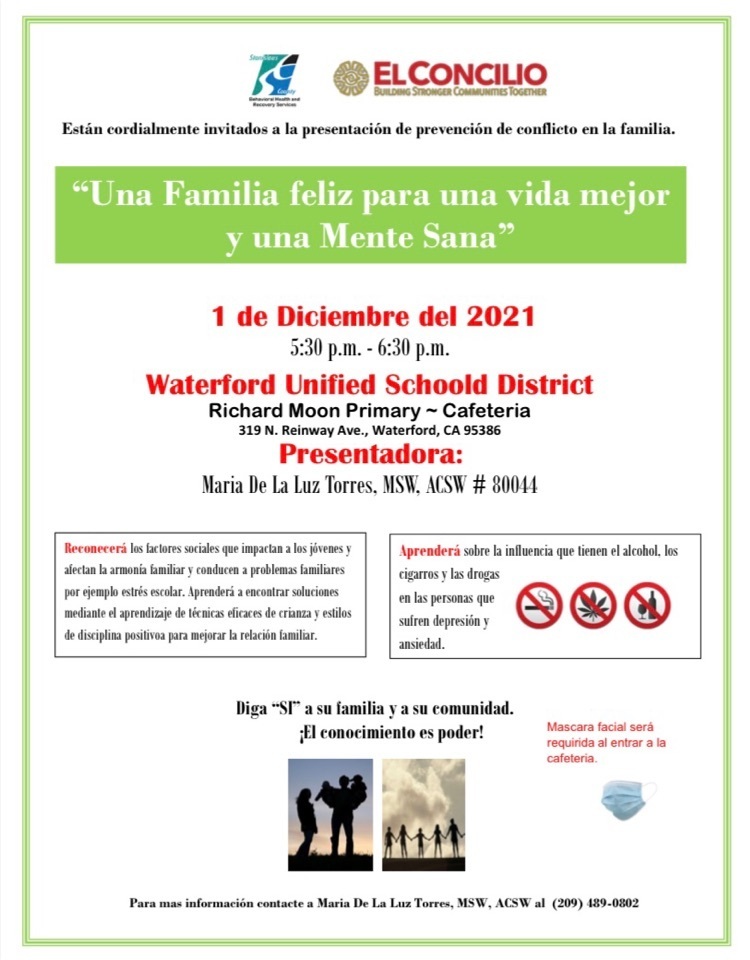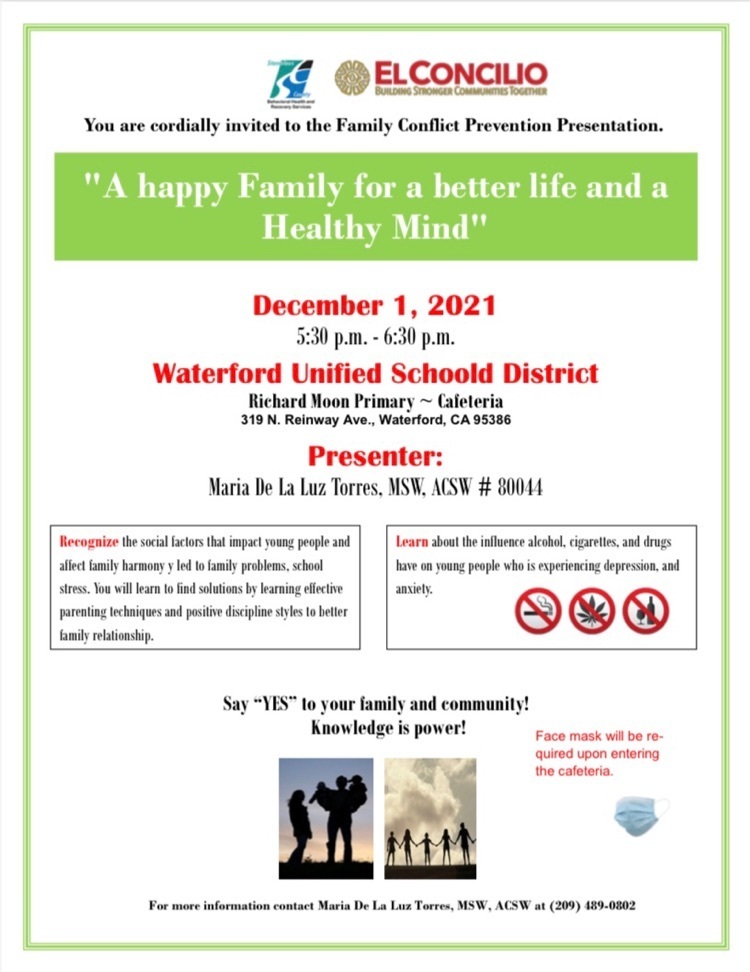 Free Covid-19 and Flu Vaccination Event happening today at the Waterford High School Auditorium!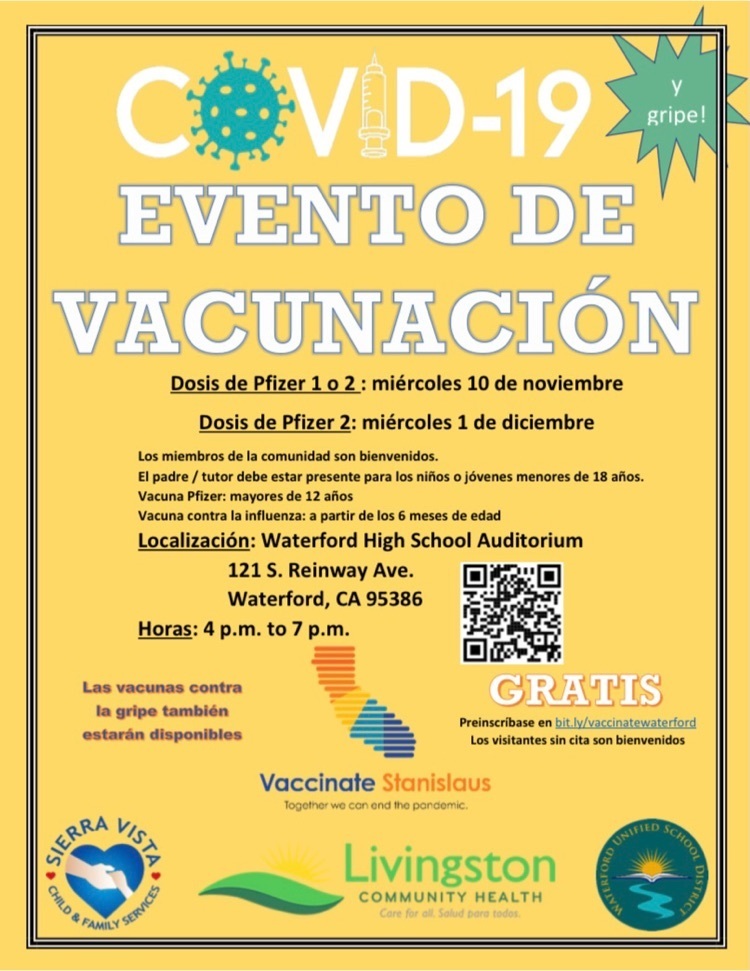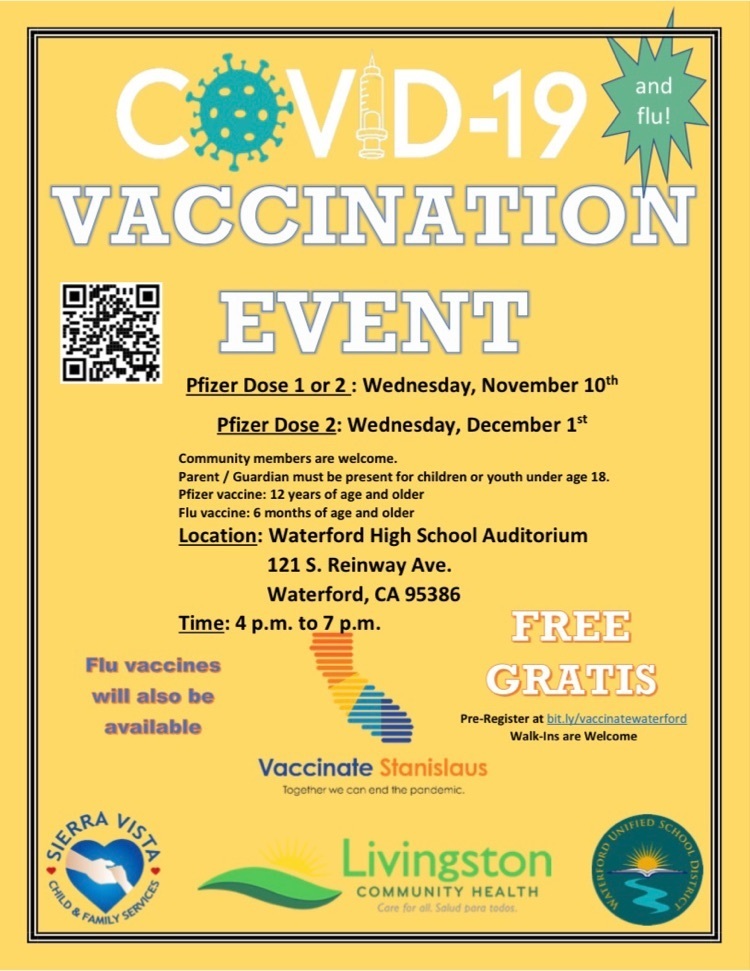 Get to know a little about our English teacher, Mr. Damron.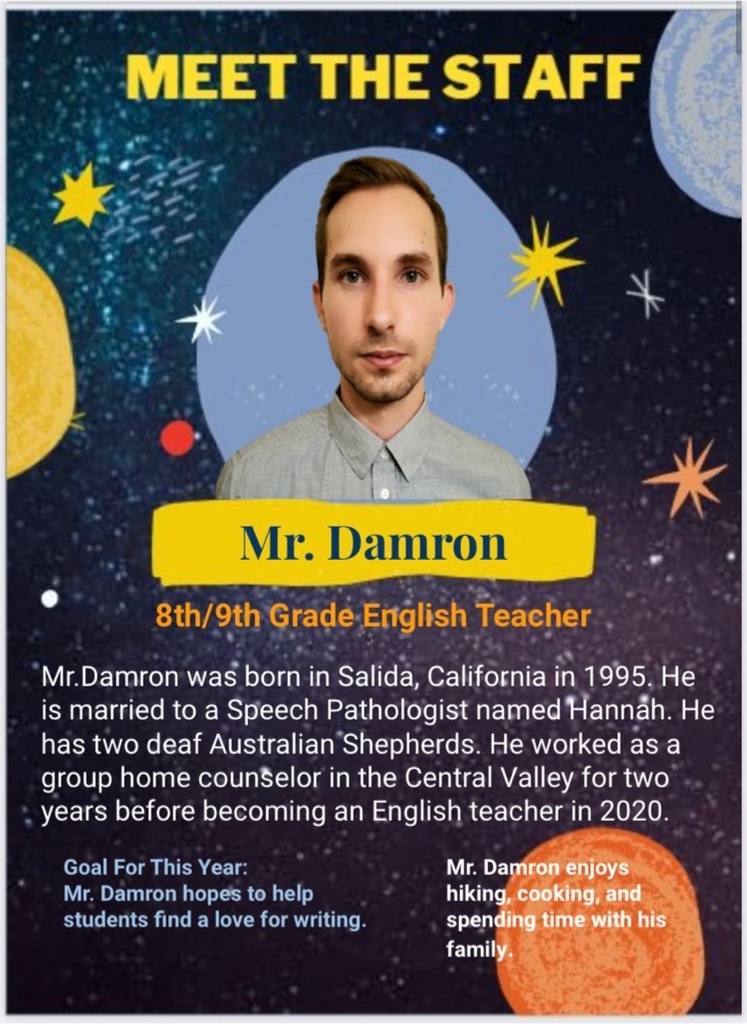 Important Dates: 11/10- Minimum Day (12:41 p.m. dismissal) 11/11- NO SCHOOL (Veterans Day) 11/12- NO SCHOOL (SIP Day)
Here's some of our student that joined in on the Red Ribbon Week festivities. Hawaiian Day was a big hit! #waterfordtigers #wearewaterford #drugfreelookslikeme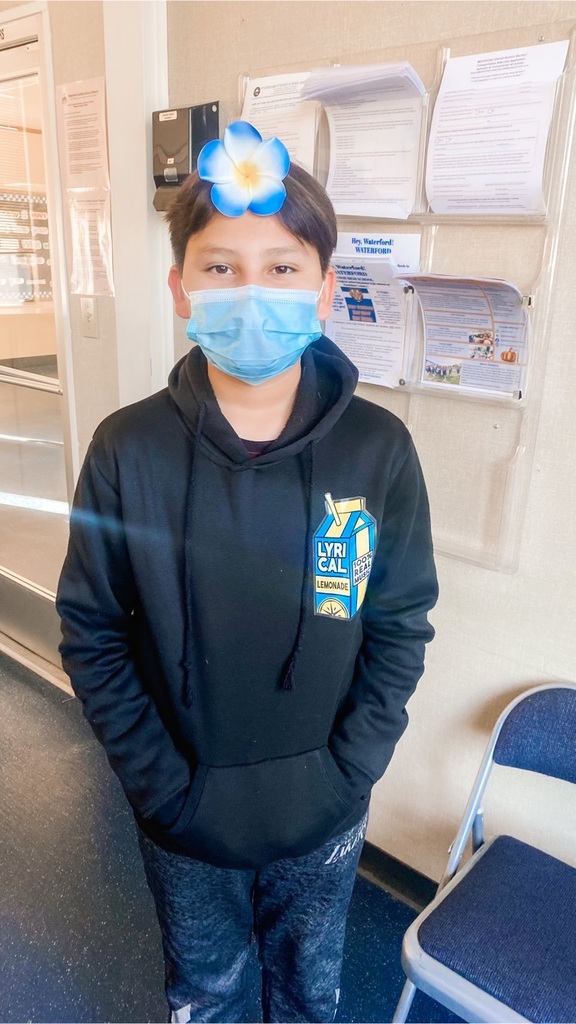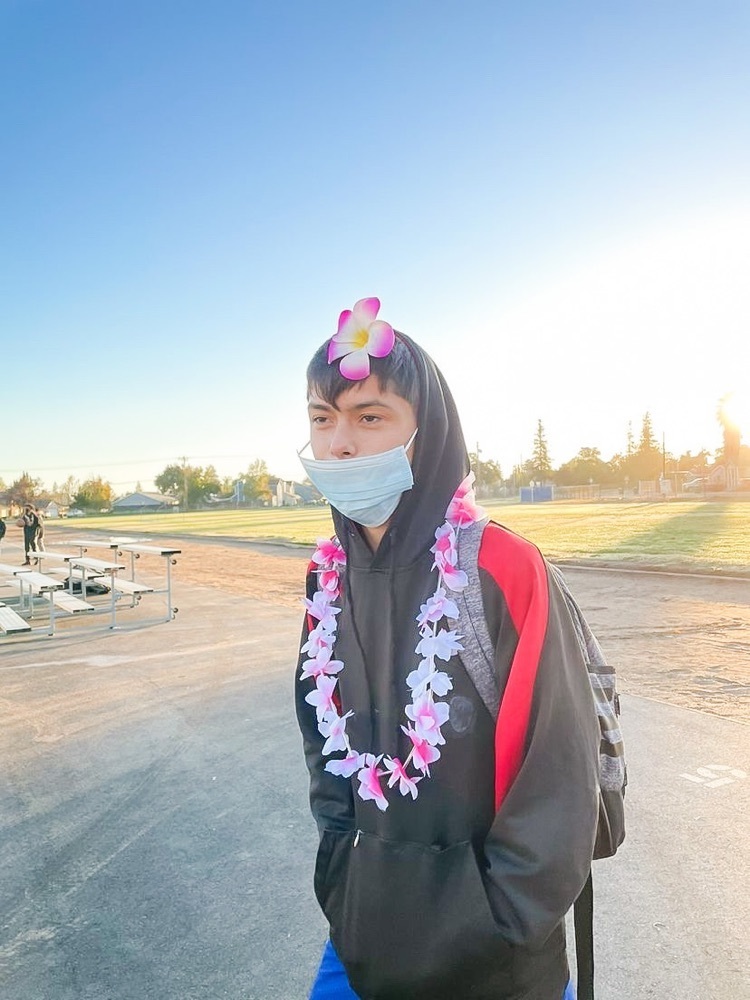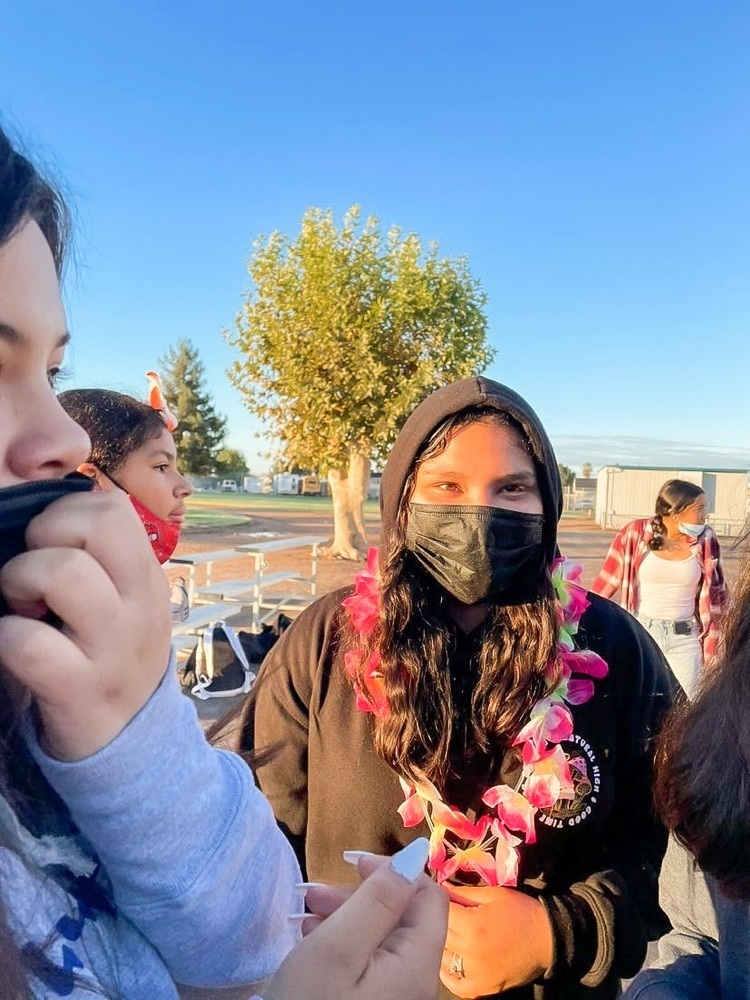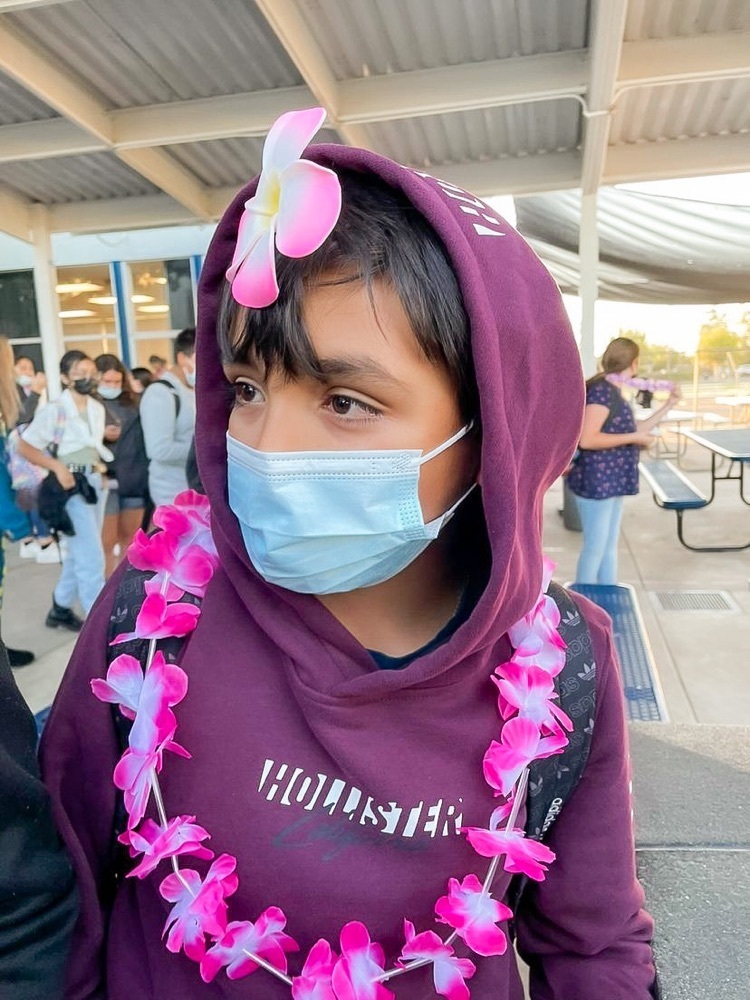 Congratulations to Mr. Vasquez' 4th period history class for being ALL THAT! These students were rewarded today with cupcakes, what a treat!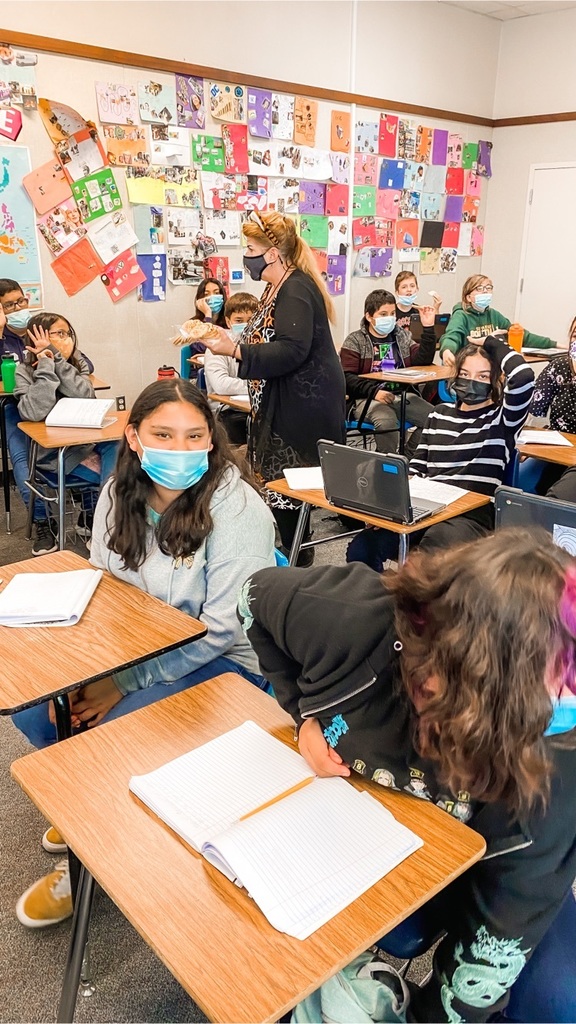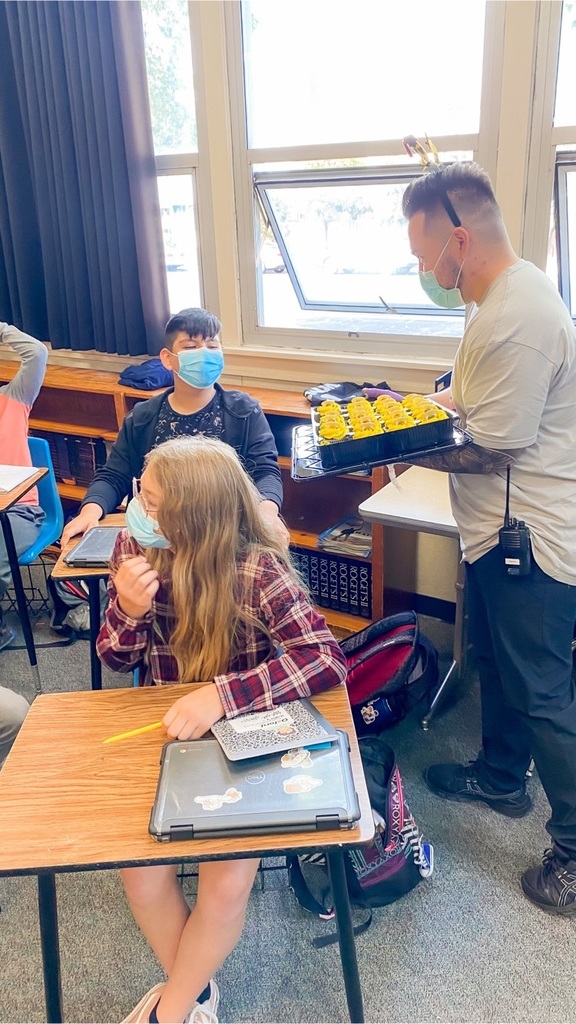 Can you tell our staff enjoy partaking in spirit days? #waterfordtigers #wearewaterford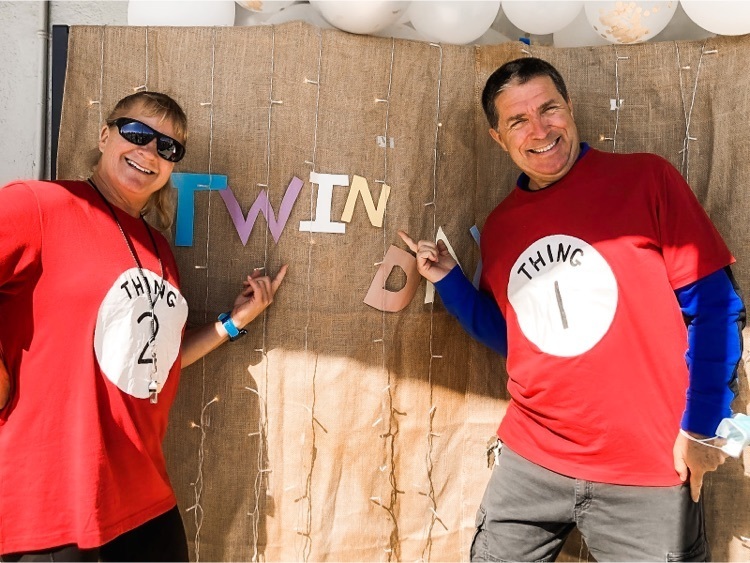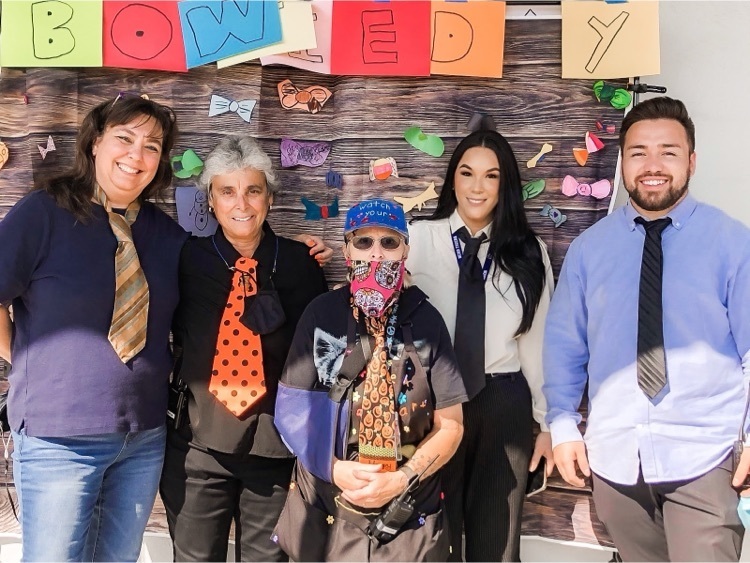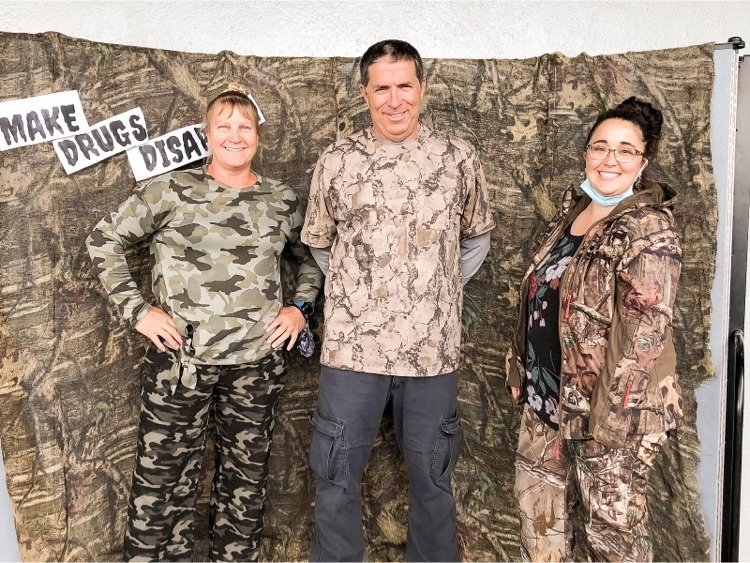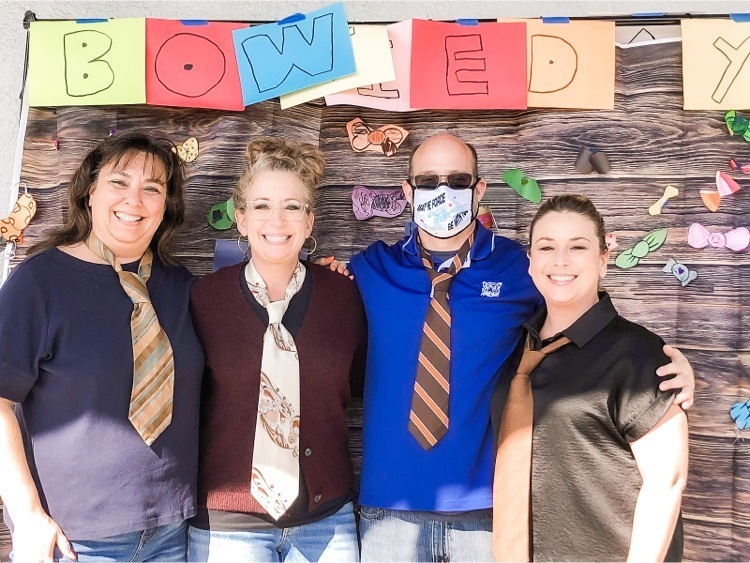 Attention Waterford! If you don't have dental insurance, take advantage of this upcoming FREE drive-thru dental event!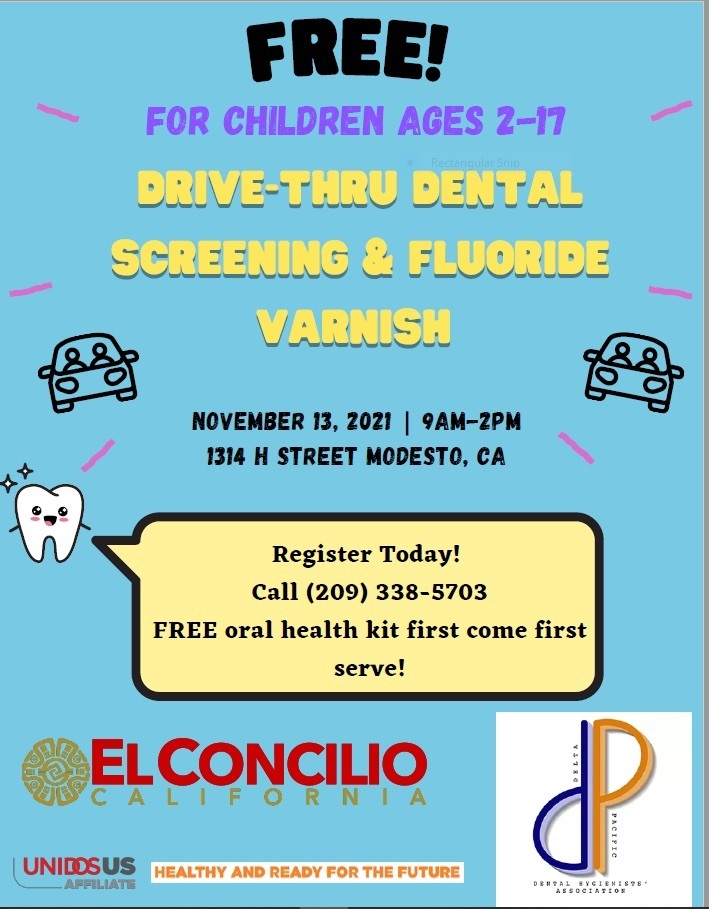 Some of our TRM crew at the fun run yesterday in Modesto. Setting goals, overcoming challenges, developing personal growth, and having the best time doing it! #waterfordtigers #TRMtigers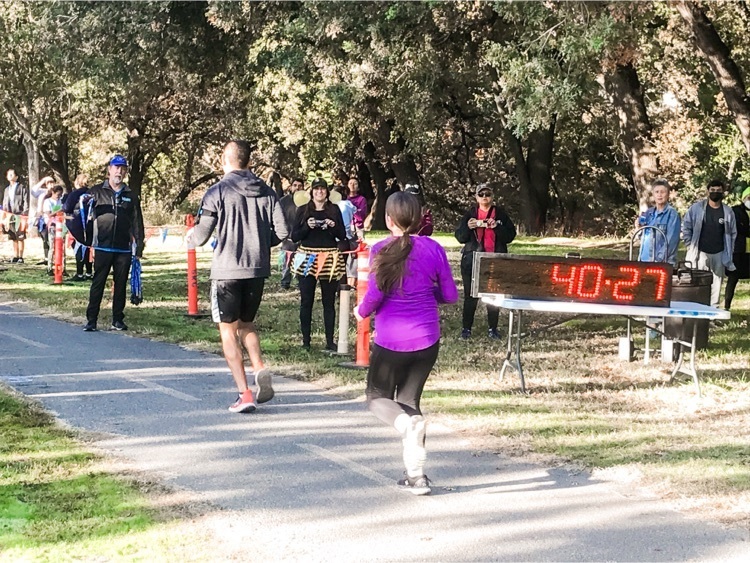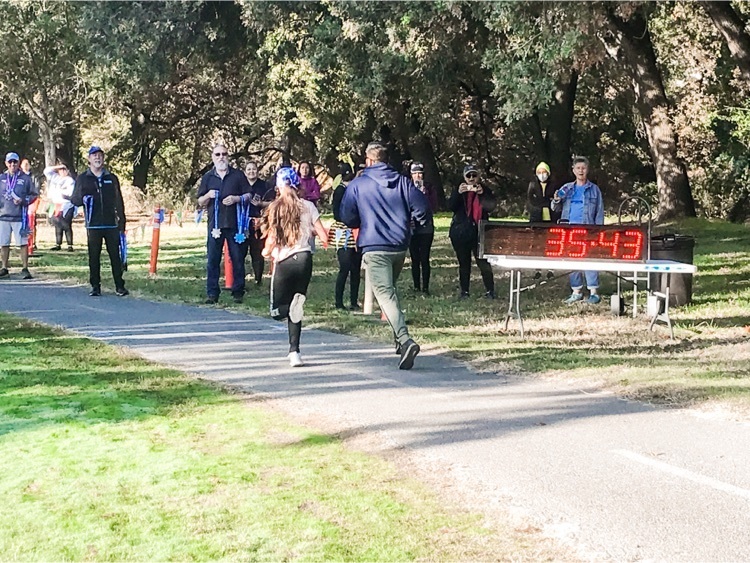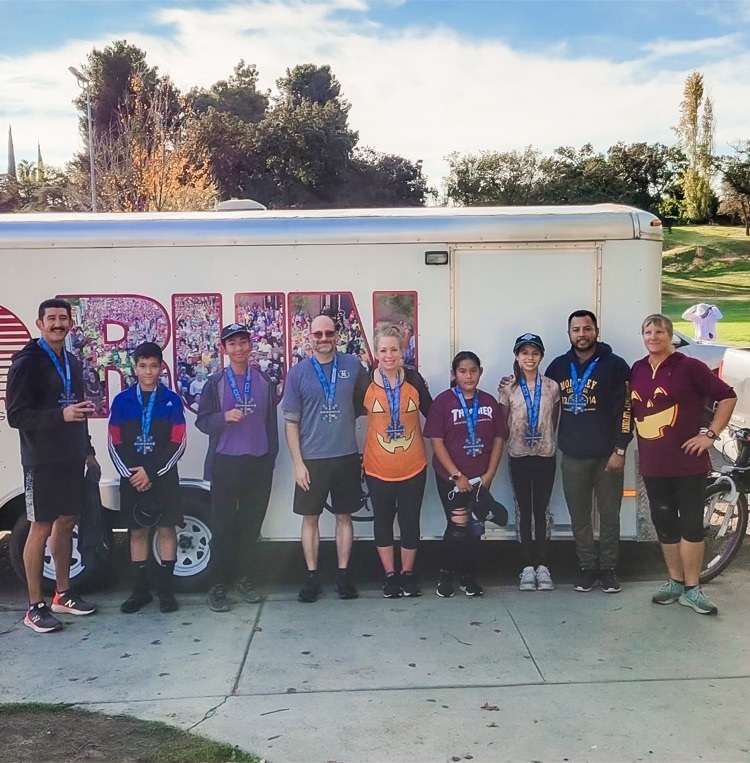 And the Red Ribbon Poster winners are: 1st- Venice Pioquinto 2nd- Ava Parrett 3rd- Julee Arreguin & Keith York