Waterford High School celebrated the sounds of the season at their winter concert on December 6th.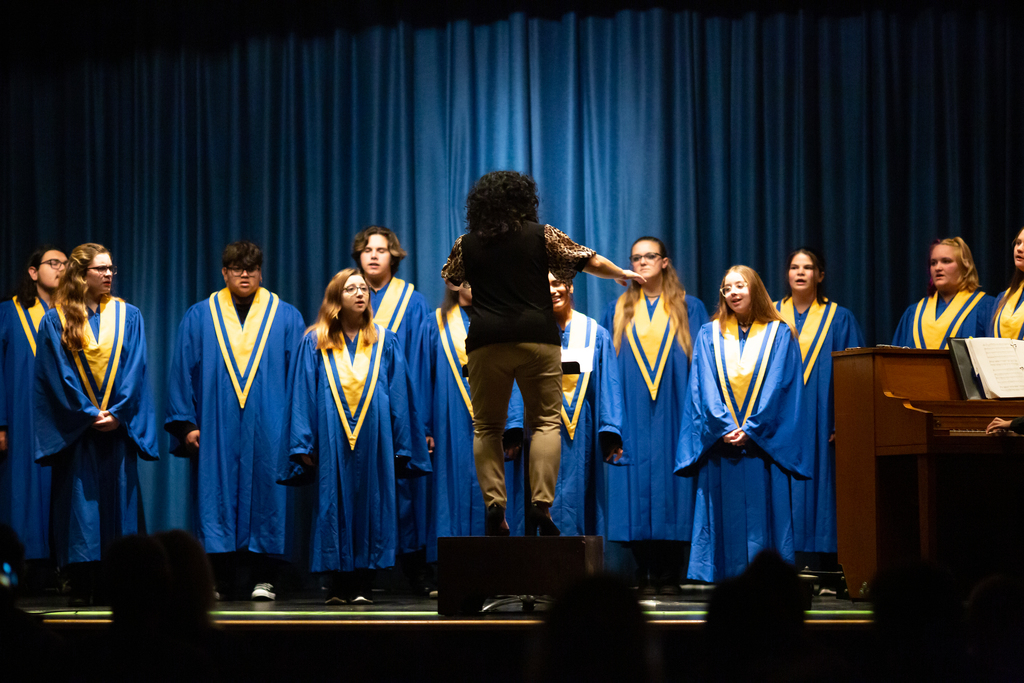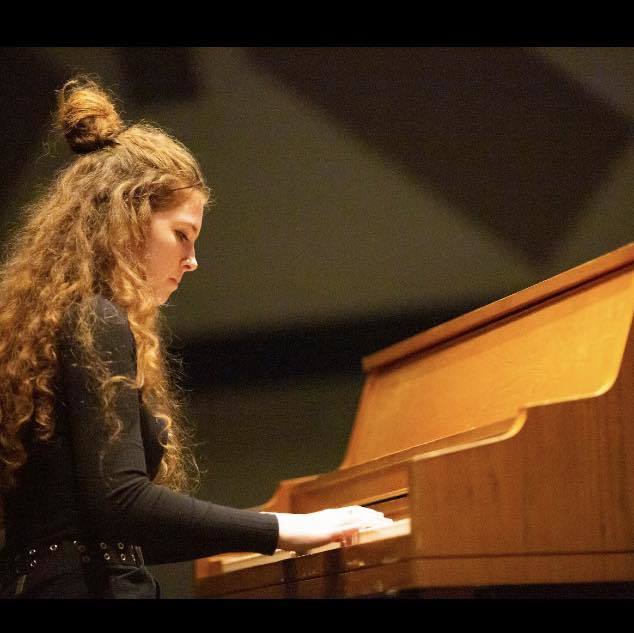 Congratulations to the WUSD Expanded Learning Program for winning "Best Music" in the Christmas Parade. Their entry included dual trailers. One carried The Grinch on top of his mountain home, and the larger trailer carried the residents of "Whoville," including the mayor, Cindy Lou Who, and dozens of Whoville children (the students). The judges loved their globe covered in artwork from their students - a nod to our theme for the year - but it was all the children of Whoville singing Christmas songs along the route that won them their category.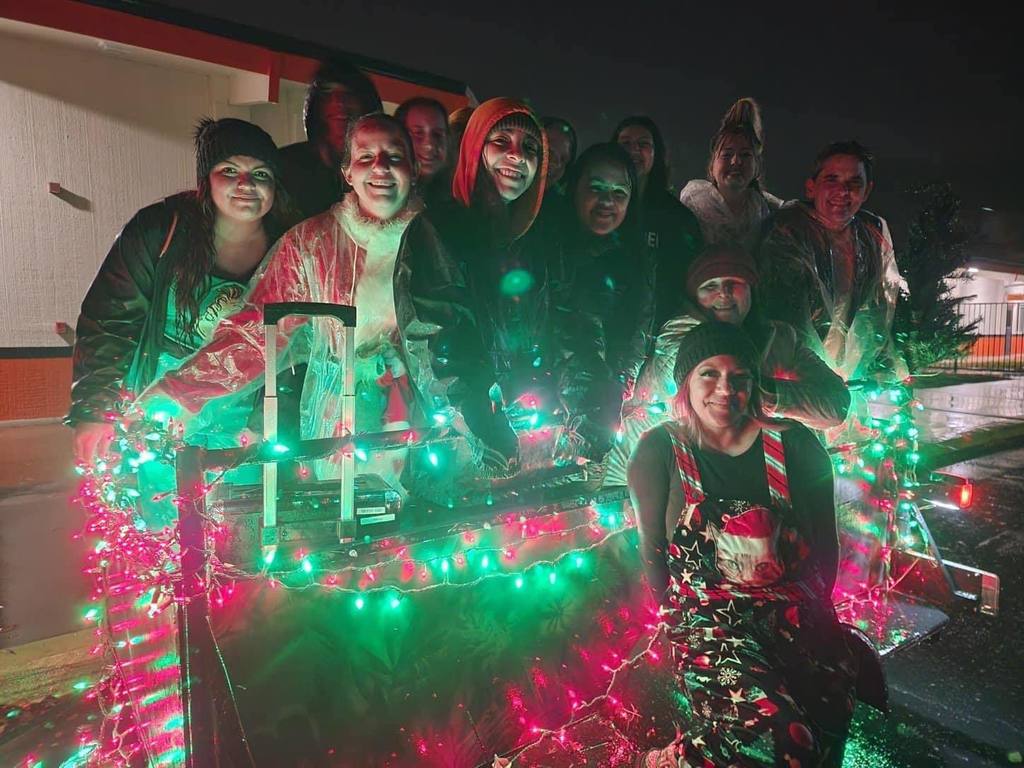 Love Waterford will be working with Waterford High School to distribute 125 family meals for Christmas. Families in need can come to the WHS parking lot on December 23 from 3-4:30 to pick up groceries for their families. Meals are distributed first come-first served, drive-through style.

Tony Hoffman is one of the most famous and respected speakers in our nation on the topics of mental health and opioid use, and he is coming to Waterford High School this monday, November 14th, to tell his story to our community - "From Prison to the Olympics." Don't miss out on this incredible opportunity. Reserve your free tickets today by visiting our website (Waterford.k12.ca.us). Your registration enters you into prize drawings for a chance to win a 65" TV, gift baskets, gift cards, and more. Free childcare is available for ages 4-12. Doors open at 5:30pm and the presentation starts at 6pm. See you soon!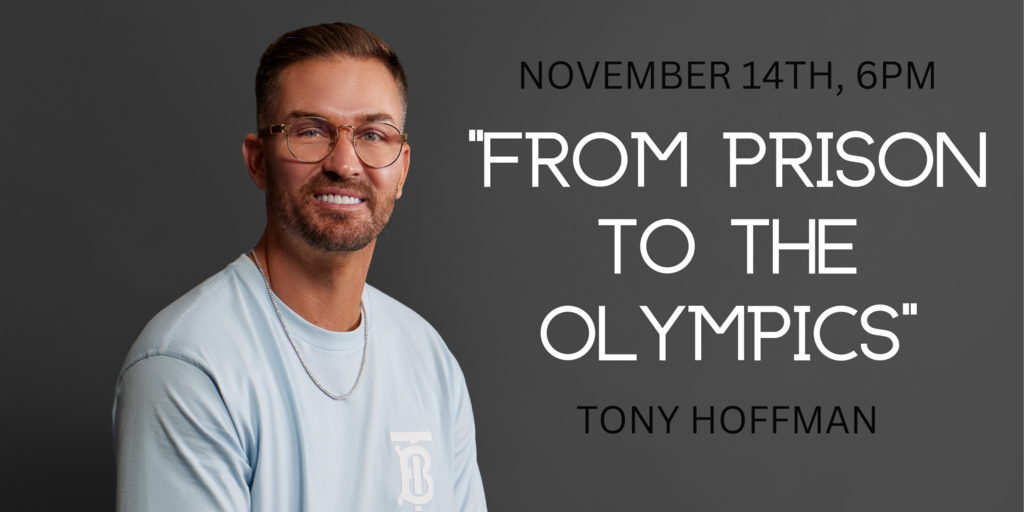 Support student success by purchasing a Tri-Tip dinner from the FFA club! Purchase your tickets from a FFA member or stop by the High School office; cash or checks made out to Waterford FFA only. A whole meal is $45; just a Tri-Tip is $30. Meals can be picked up from the Waterford FFA farm (behind Sentinel) between 4-7pm on October 6th. Thank you for supporting Waterford FFA!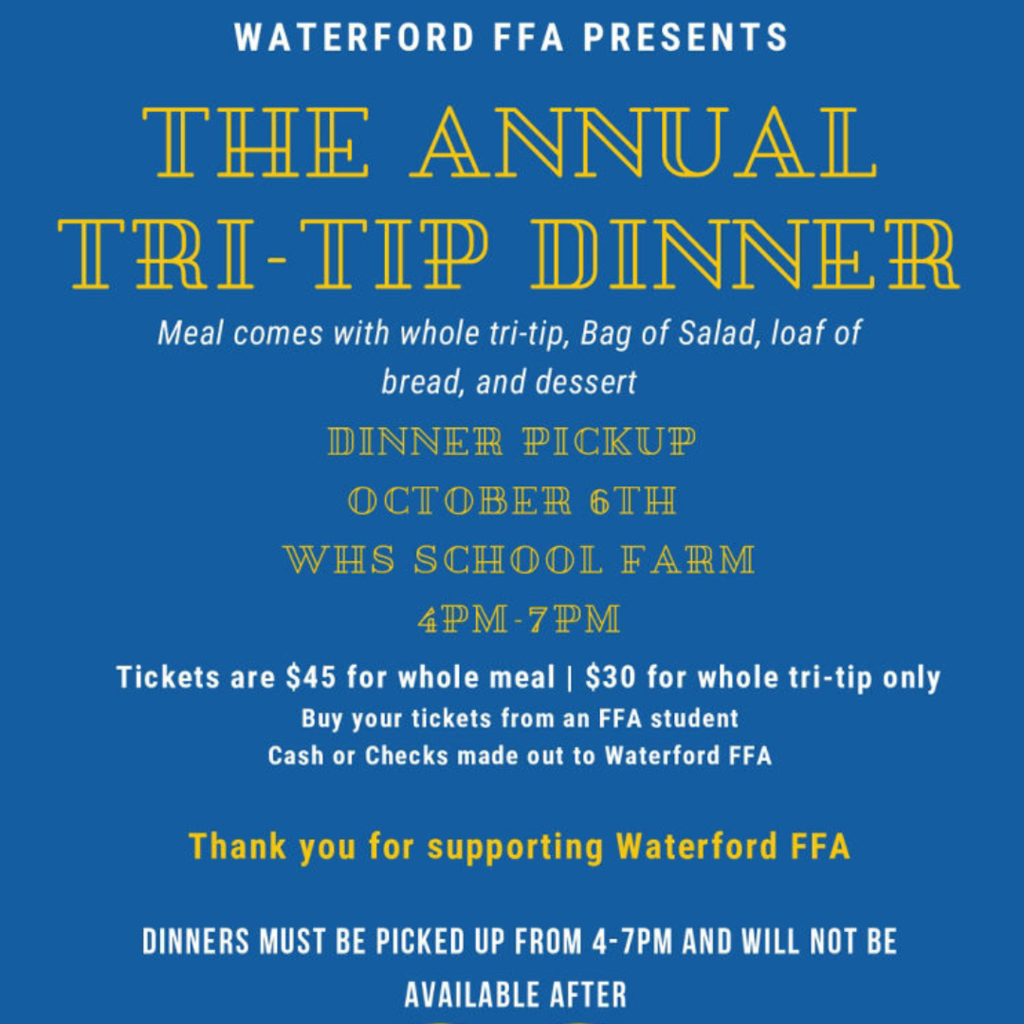 We had a fantastic College and Career day at WHS! Students learned about the many different pathways they can choose after High School to pursue success. Thank you to all the colleges, first responders, technical schools, trade schools, military branches, and other organizations that inspired our students today!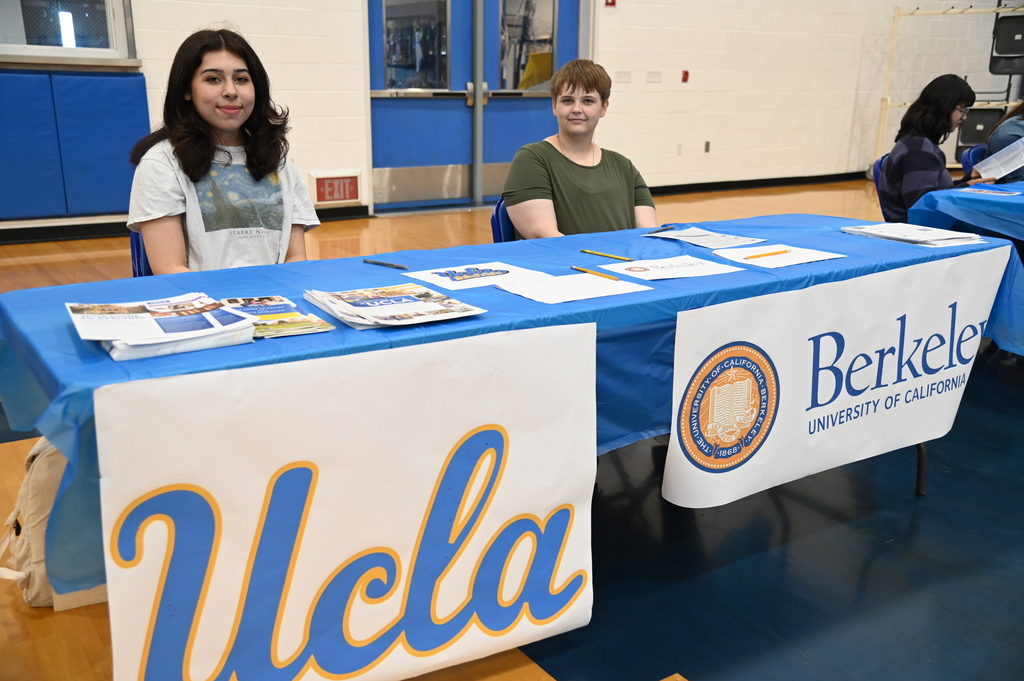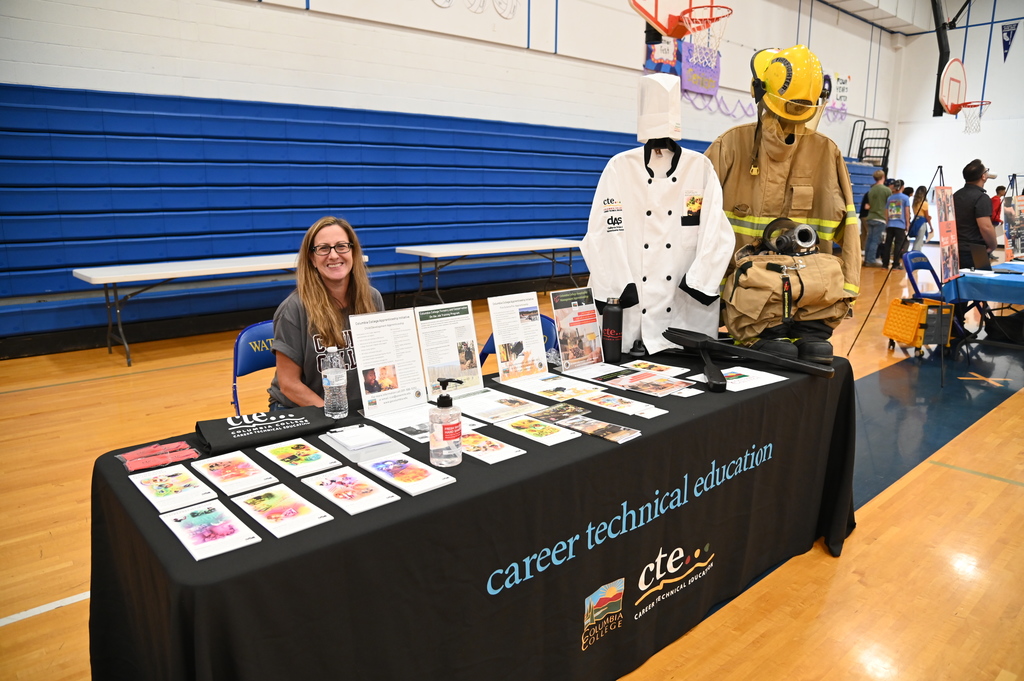 The Wildcat Varsity team had no trouble overcoming the previously undefeated Hawks tonight, bringing home a massive 49-0 victory for Waterford! Thank you to the SJS for being present tonight as we awarded our first ever sportsmanship medals!

Your 2022 Homecoming King: Cesar Ponce. Your 2022 Homecoming Queen: Lilly Reyes.

Your hometown Wildcats swept the Delhi Hawks in the junior varsity homecoming game! Final score 40–6

The Homecoming Parade departs the High School at 1:15 today! Grab your spot on the parade route to see the amazing floats the students have built. The Wildcat Homecoming football game is tonight: JV starts at 5PM, Varsity at 7:15pm. The Homecoming king and queen will be announced during the varsity game's halftime show.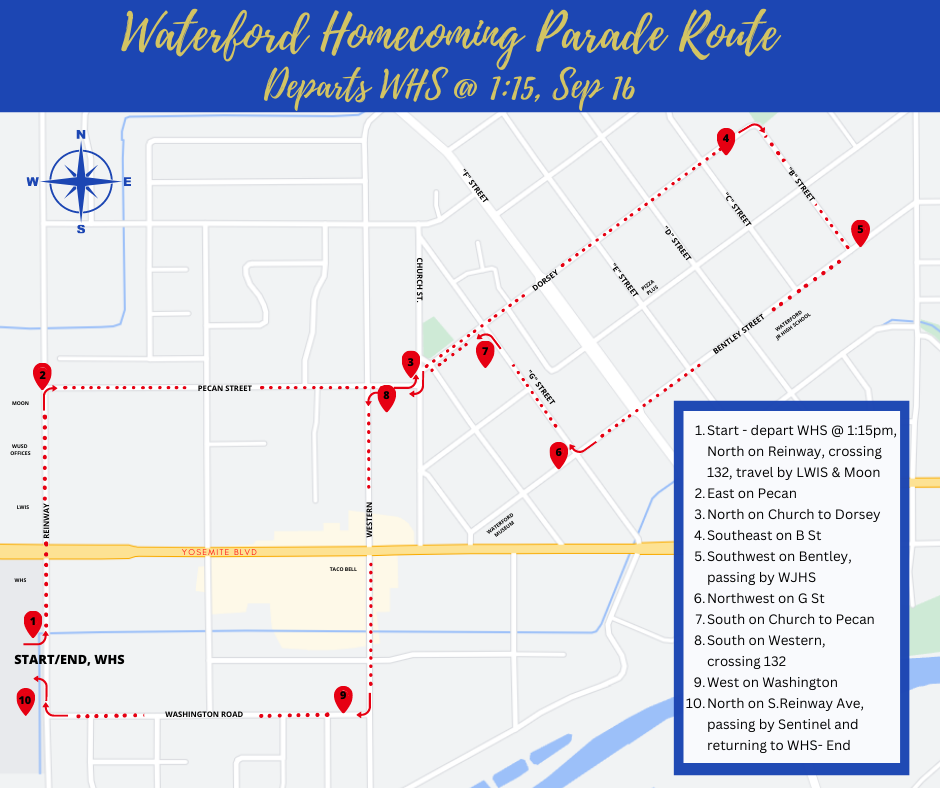 Our #BeTheChange assembly was a HUGE hit with our Tiger students. Thank you Mr Kevin for arranging for Waterford Jr High to be on the tour so our students could hear the inspirational message from Grammy nominated artist, Saul Paul!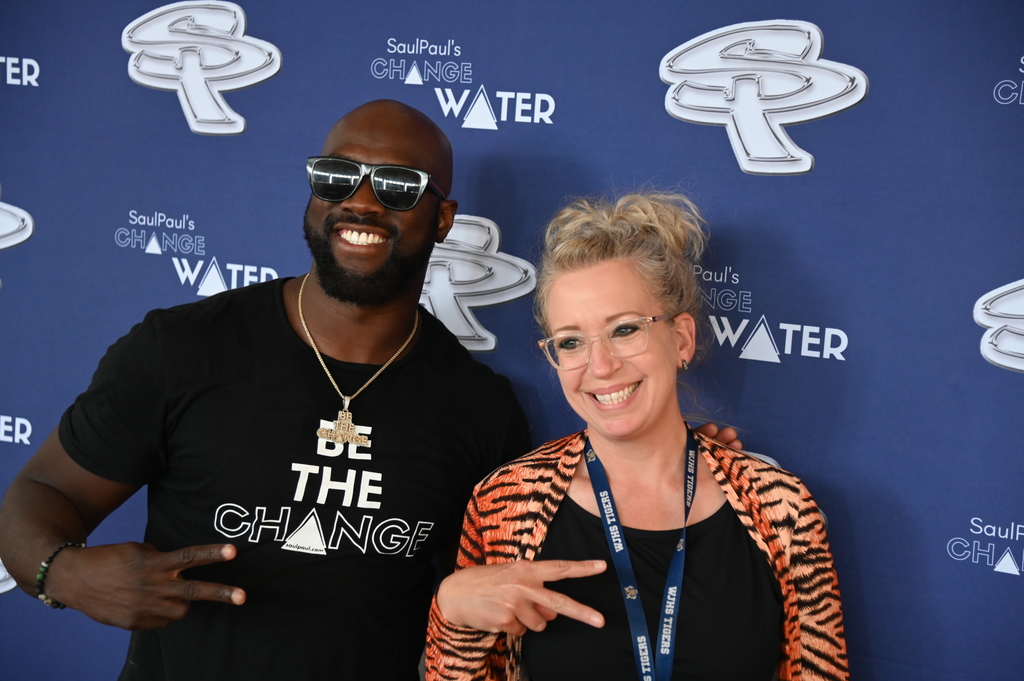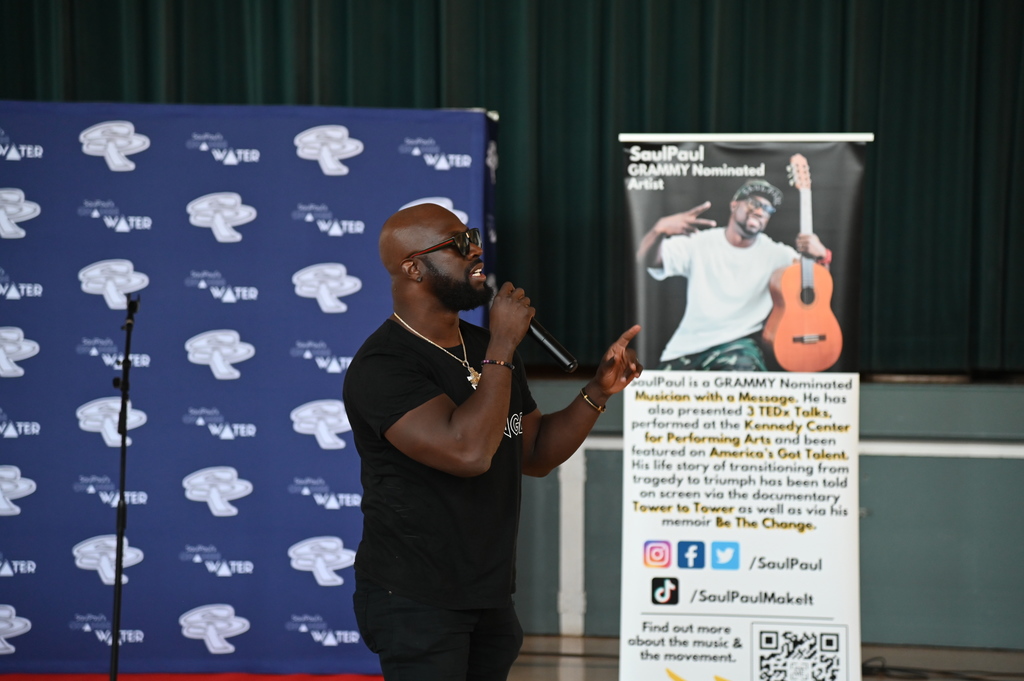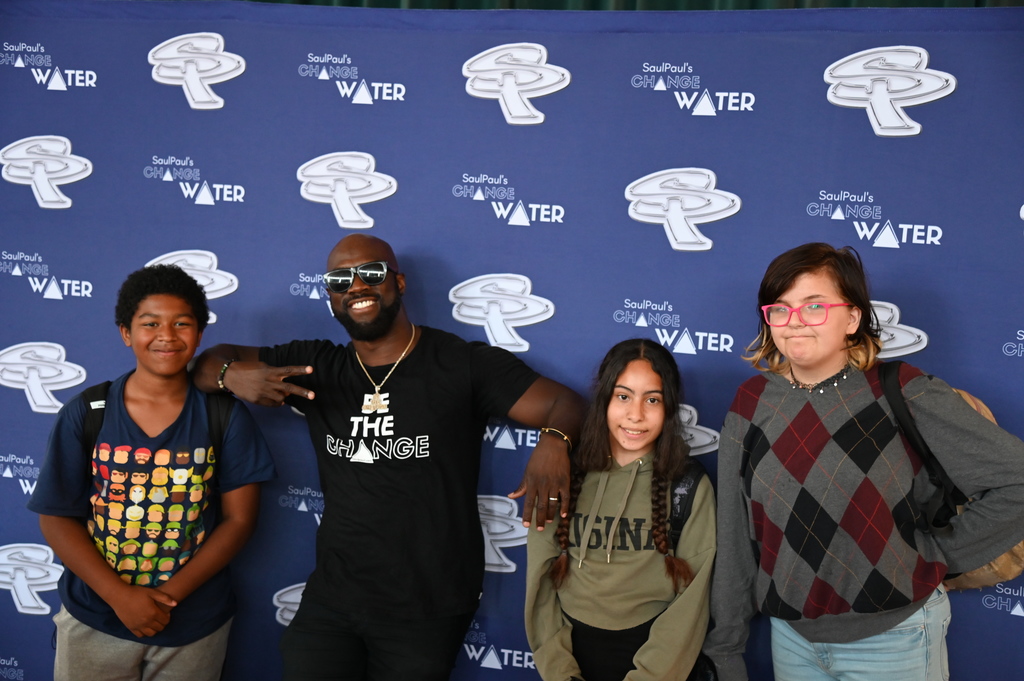 What an amazing Club Rush at the Jr High this year! Students were enthusiastic about signing up for clubs, including anime, gaming, animation, cooking, baking, phast JV, leadership, friday night live, drama, fitness, and more! All of the Jr High clubs are run by staff who volunteer their time, and they provide valuable opportunities for students to connect and explore their interests. Shout out to Superintendent Aldaco who came out to give us a hand with student sign ups!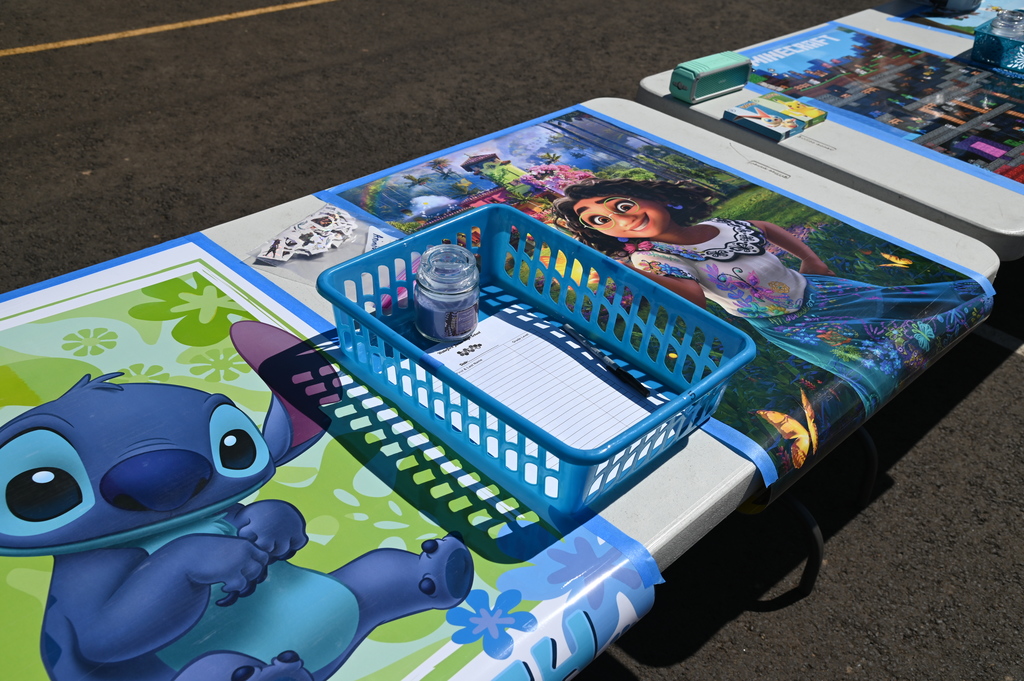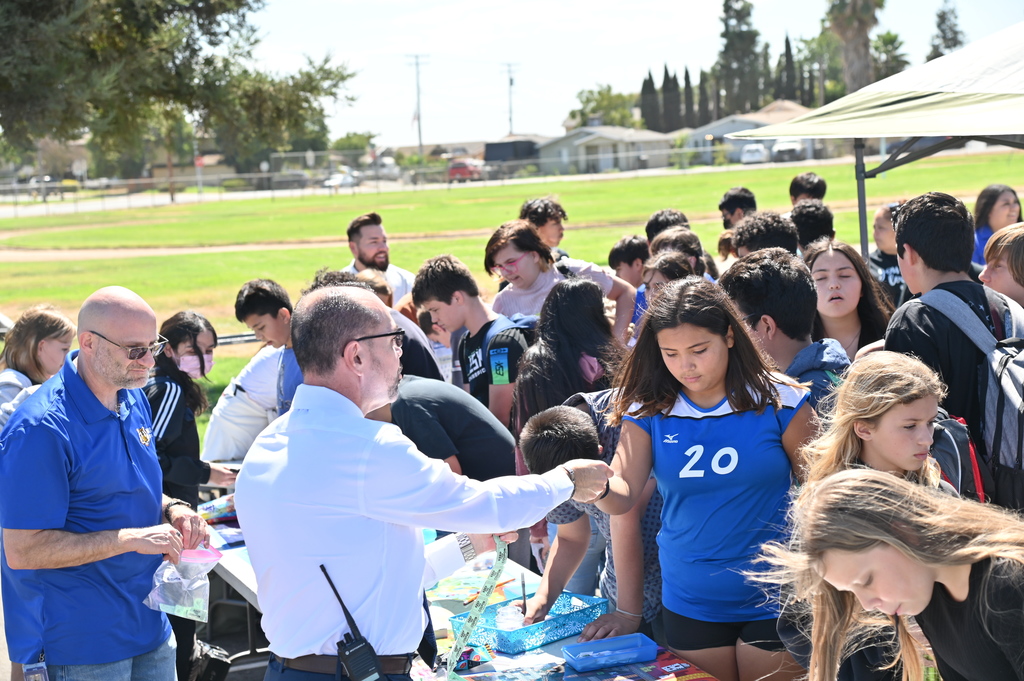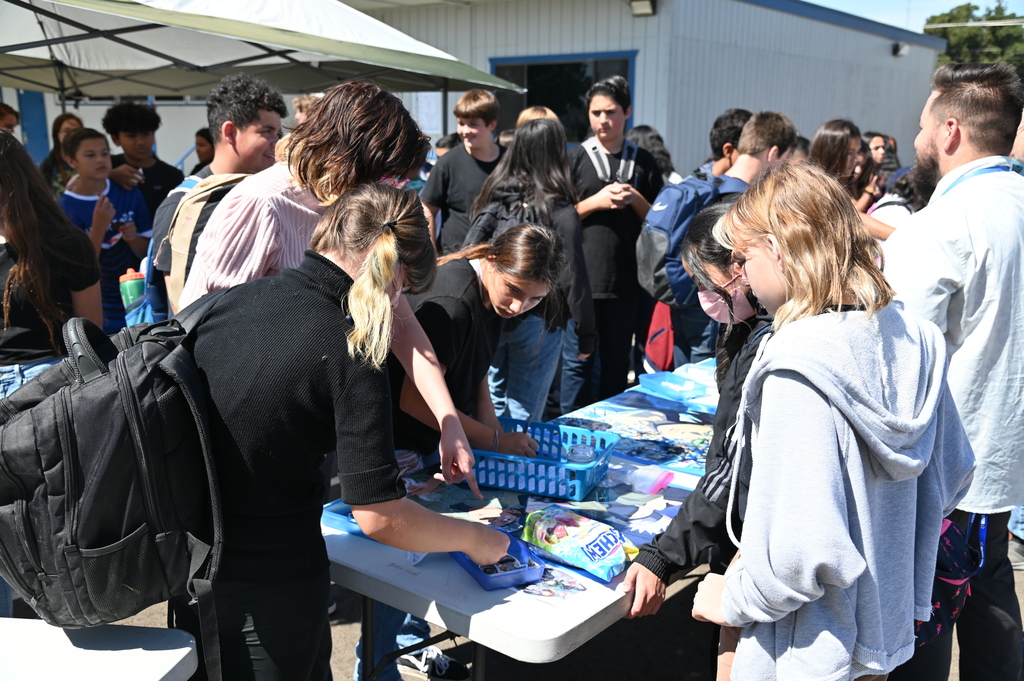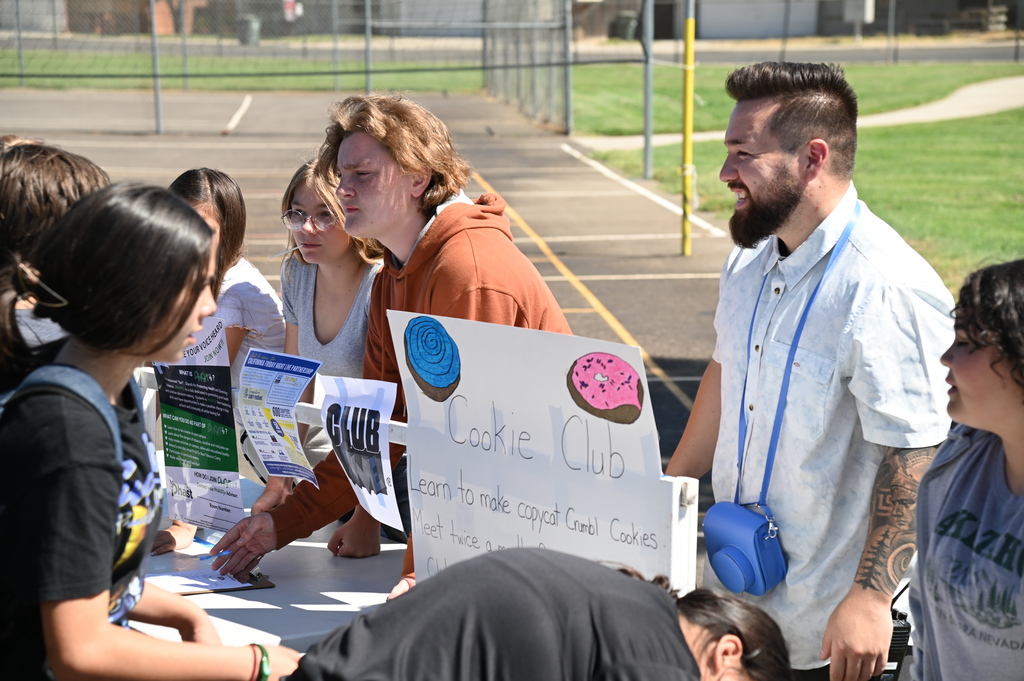 Thank you to the Lemos Family, Real California Milk, and all the donors that made the Milk Giveaway possible! Over 250 gallons was provided for families of Waterford USD!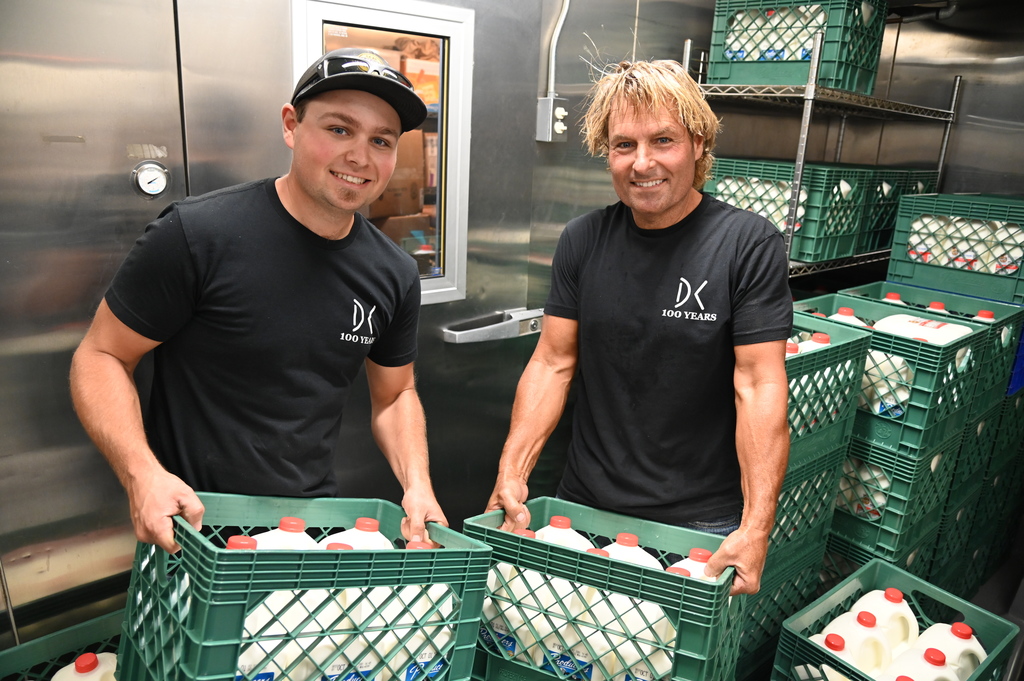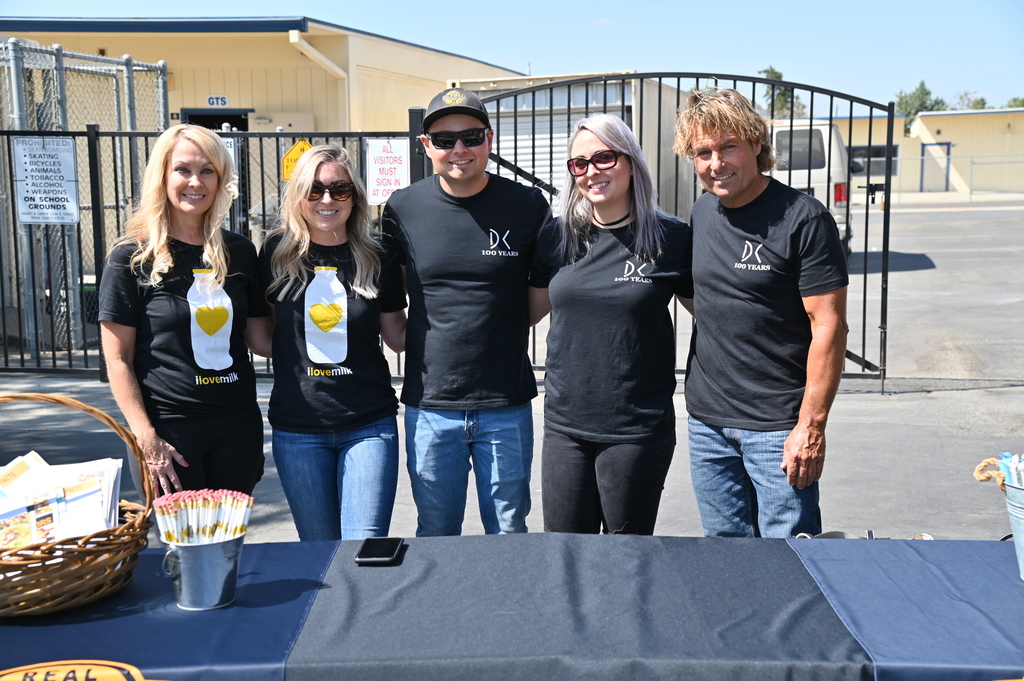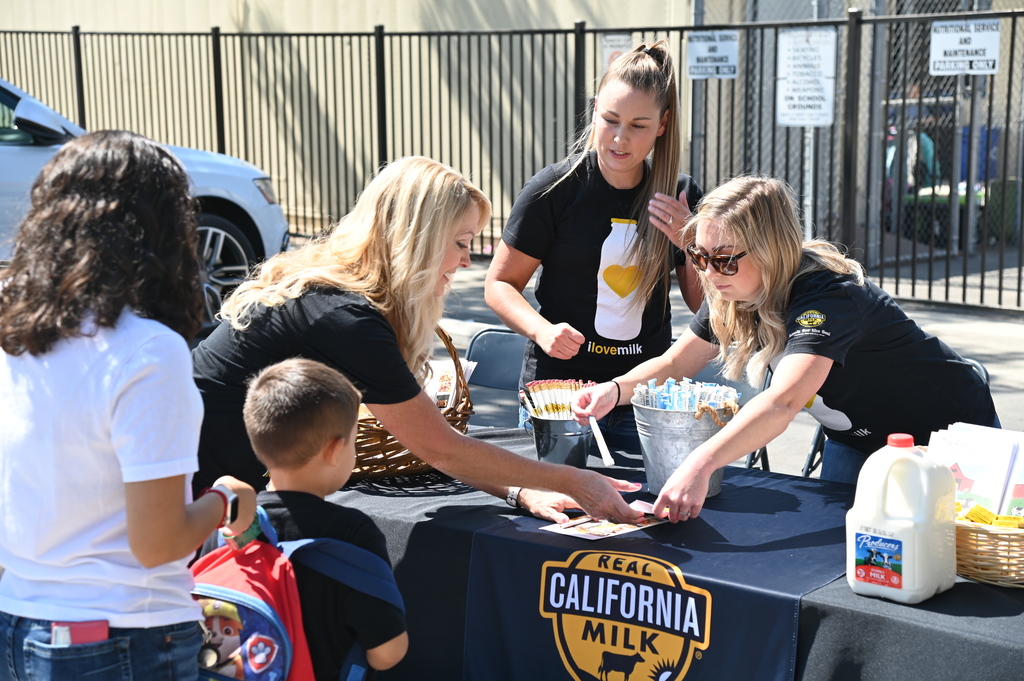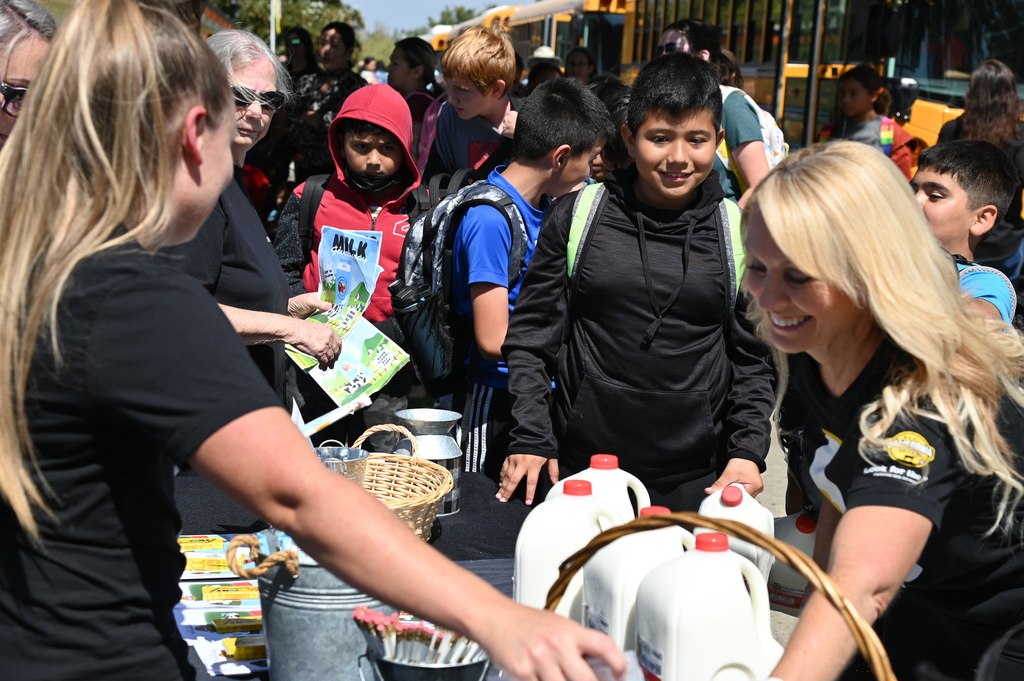 The Wildcats brought home a massive WIN tonight against the Big Valley Christian Lions for military night. Final score, 48-7! Thank you to our marching band, cheerleaders, boosters club, veterans, and CAT-TASTIC fans for all the support!

It's GAME DAY for our varsity football and cheer teams! The Wildcats will be facing the Big Valley Christian Lions at our WHS stadium at 7pm tonight. Join us for our first home home game and military appreciation night. PS. Bring your appetite and support the WHS Boosters at our snack bar!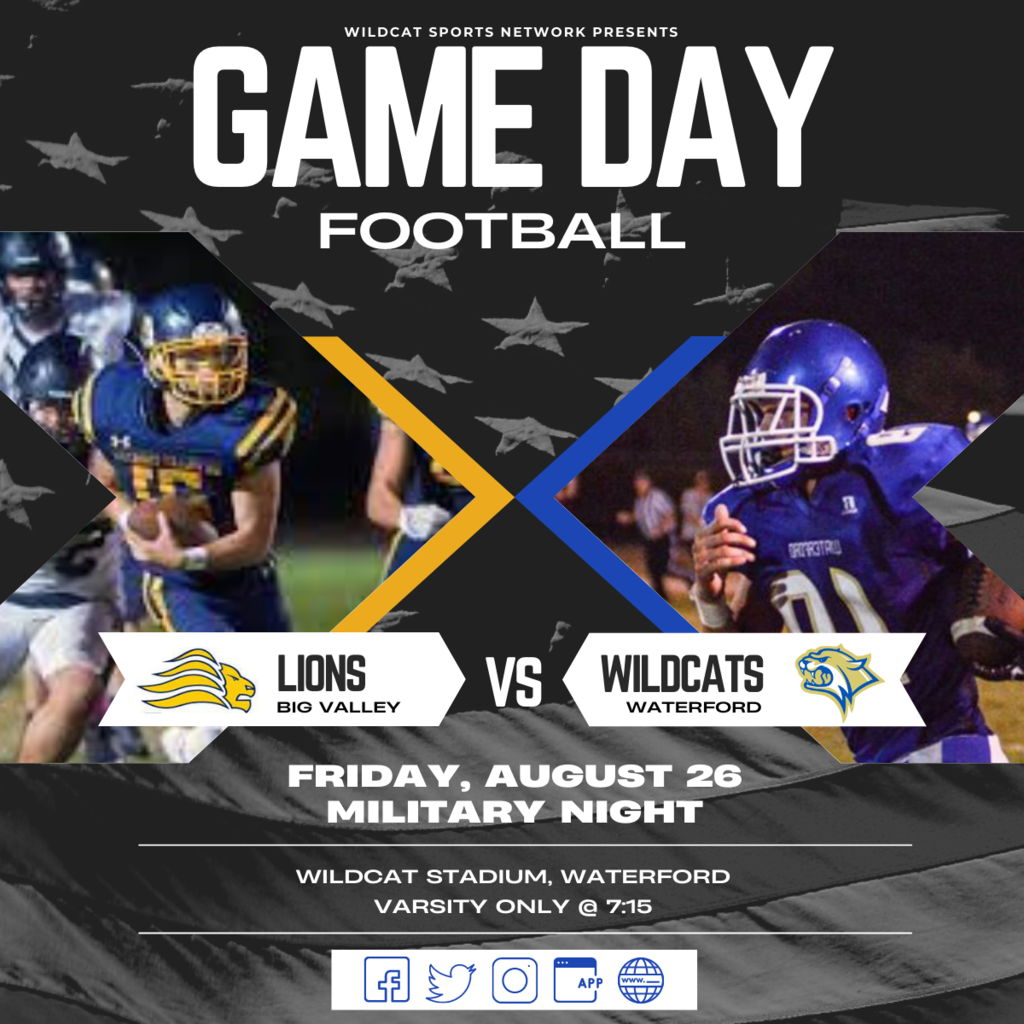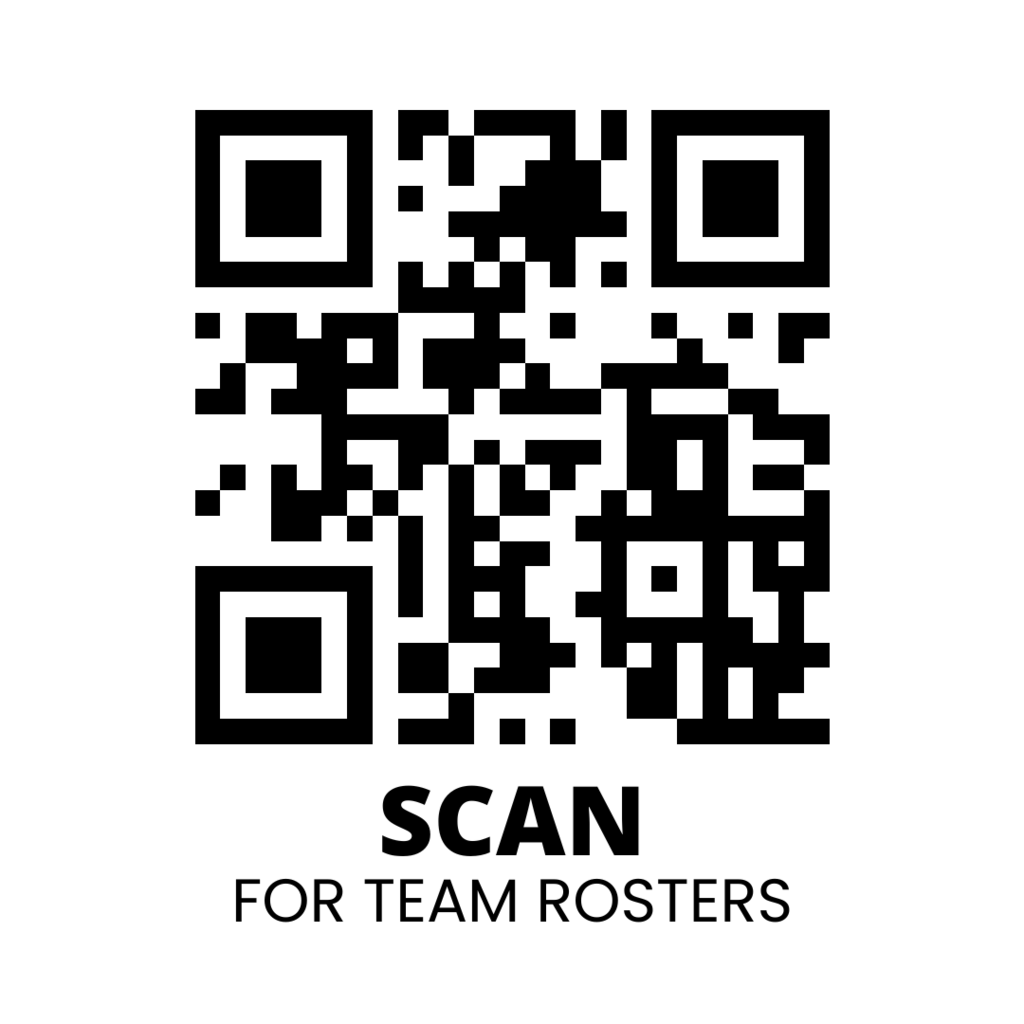 EXCITING NEWS! We now have a live dining menu available to view for all school sites, TK-12! You can see exactly what your children are eating at school each day, and view allergen alerts. Look for "Dining" under the "Explore" tab online, or view from within our app.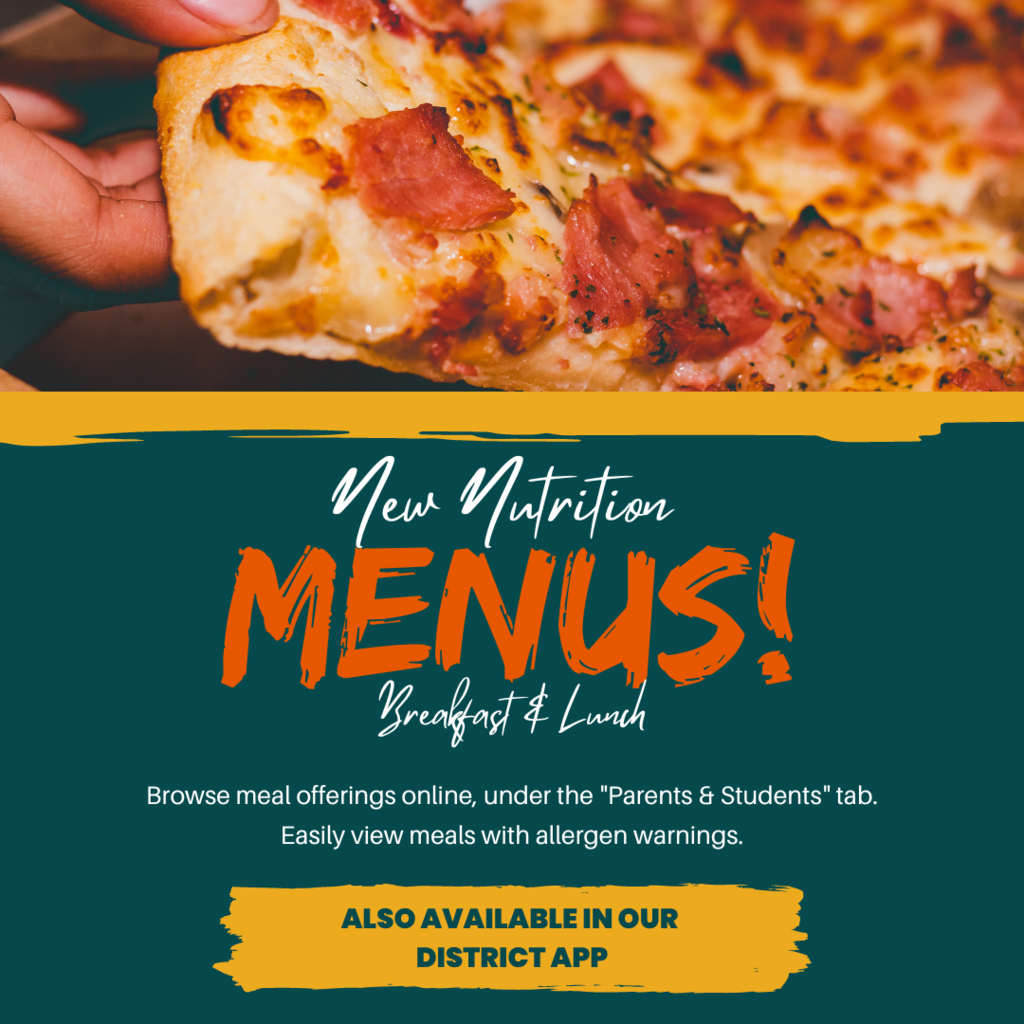 REMINDER! Tonight is back to school night for our High School Wildcats, from 6-7pm. Please come support your children by meeting their teachers and hearing about what they will be learning this year. We can't wait to see you!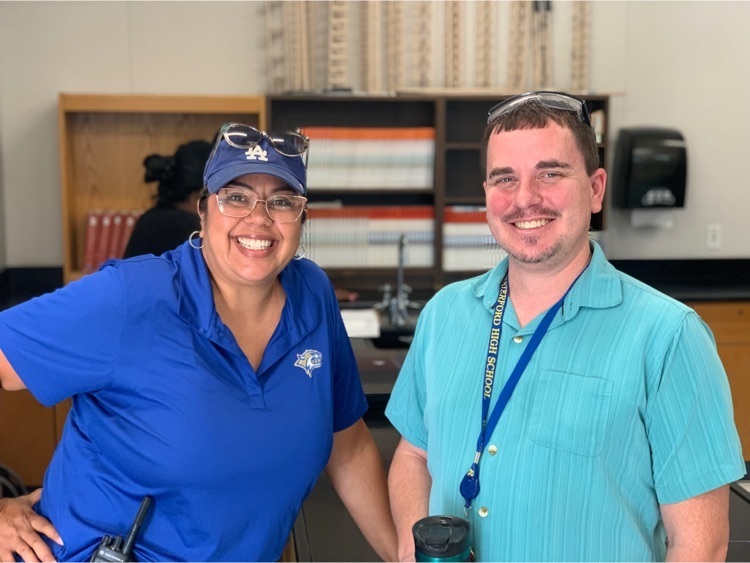 Reminder! Today is back to school night and a minimum day at Lucille. Our book fair will be open after school from 12:30-2, and from 5-6pm today during back to school night. We hope to see you here!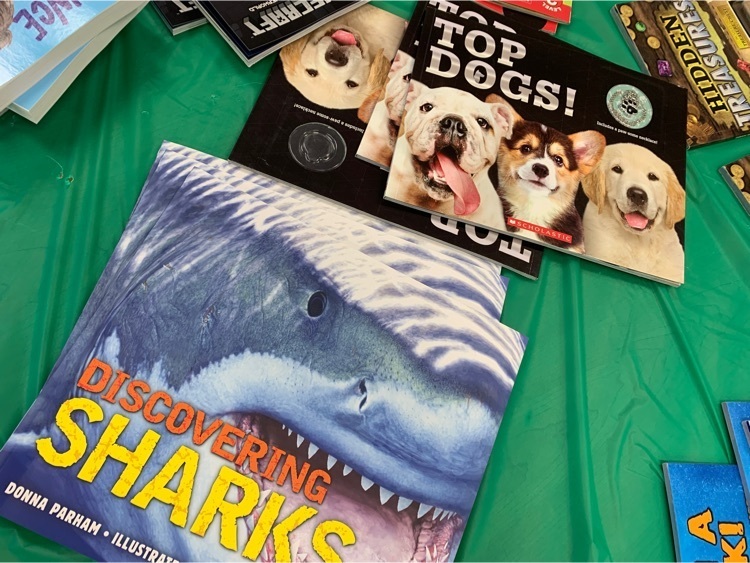 Thank you to all the parents who came out to support your #tiger students at back to school night! Shout out to Sierra Vista for coming out to share valuable health and community information as well.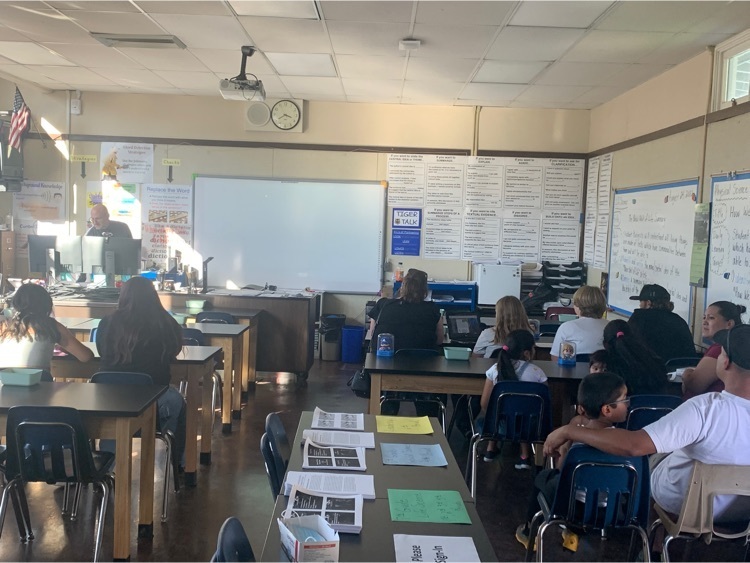 CANCELLED - The girls' foundation volleyball game, previously scheduled for Monday the 22 is cancelled. Stay tuned for more upcoming opportunities to support your hometown teams.